By

Leanne Hays
Updated 10/19/2020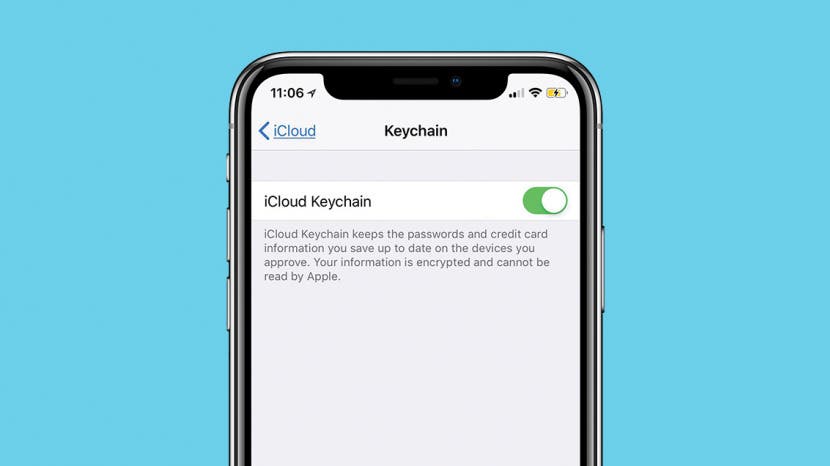 With so many websites requiring usernames and passwords, and most of us using more than one device to accomplish tasks throughout the day, it can be difficult to keep track of all our accounts and login information. And while there are plenty of apps that can do this for you, your iPhone comes with this service built in. iCloud Keychain encrypts, stores, and keeps up to date credit card information, WiFi network information, and usernames and passwords for internet accounts. It also manages information for iOS Mail, Messages, Contacts, and Calendar apps across all your Apple devices which have Keychain enabled. Enabling your iCloud Keychain is a great way to keep yourself organized, so let's get started learning how to turn on Keychain on your iPhone. 
Related: How to Update Credit Card Information in Safari AutoFill Settings
To activate Keychain on your iPhone:
Open the Settings app on your iPhone.
Tap on your name at the top of the page.


 
Tap on iCloud.
Scroll down to Keychain and tap it.


Toggle on Keychain.


Once you take these steps on your iPhone, Keychain will be ready to go. For more great tutorials on Apple products, check out our Tip of the Day.