By

Rhett Intriago
Updated 08/17/2023
What to Know
Your iPhone will say SOS in the top right corner if cellular reception is poor, your SIM has failed, or cellular settings have been messed up.
You can fix SOS or "SOS only" on iPhone by staying in areas where cellular reception is strong.
Be sure that your Network Selection is set to Automatic so your iPhone can connect to the right cellular provider's network.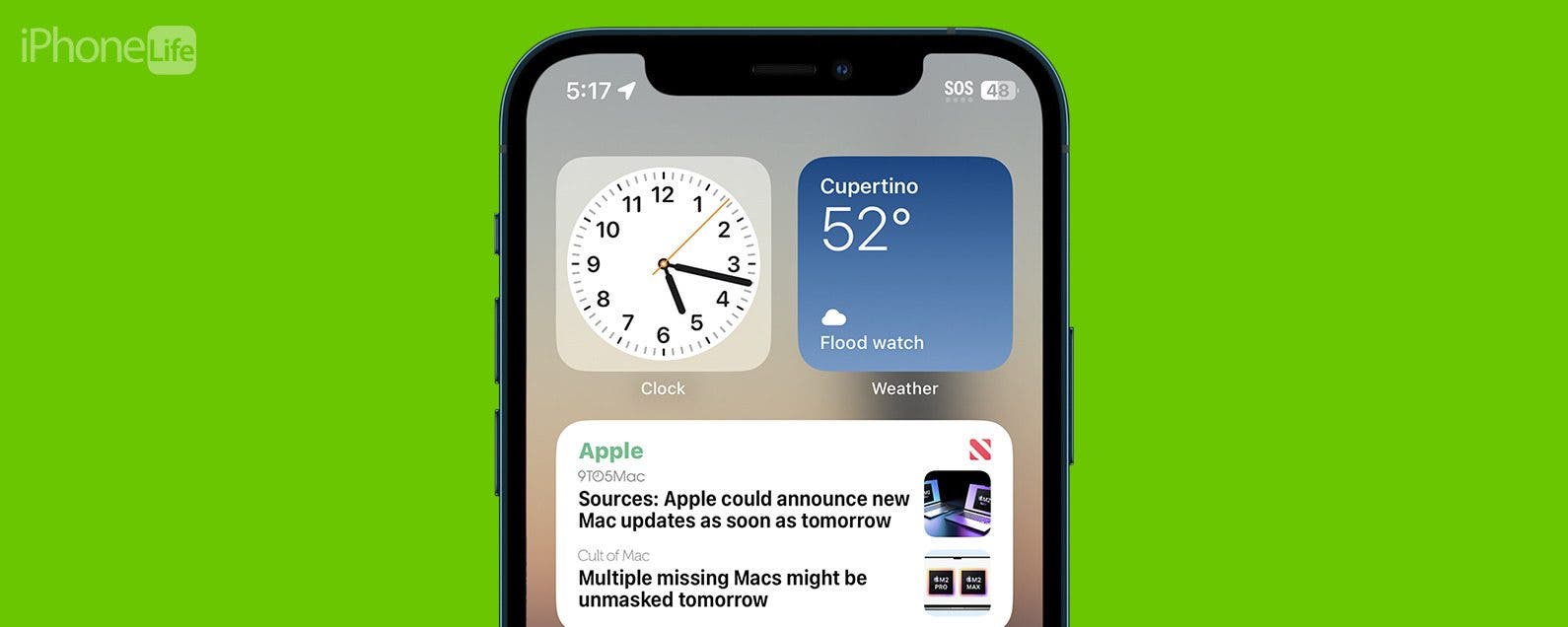 Sometimes while traveling, you might see an SOS icon in the top right corner of your iPhone's status bar. If you're wondering, "why does my phone say 'SOS only'?" you are not alone. In this article, we'll cover what that SOS icon actually means and how to troubleshoot it.
Jump To:
iPhone Says SOS in Top Right Corner: What Does It Mean?
What does SOS mean on iPhone? SOS or "SOS only" will appear in your status bar when cellular reception is poor, if your SIM card has failed, or if your cellular settings are not set to Automatic. SOS only means that your phone has no cellular connection, so you will only be able to place emergency calls. This ensures that you can still contact emergency services even if your phone cannot connect to the cellular network. For more iPhone safety tips, like how to turn off emergency alerts, be sure to sign up for our free Tip of the Day newsletter!

Discover your iPhone's hidden features
Get one daily tip each day (with screenshots and clear instructions) so you can master your iPhone in just one minute a day.
How to Fix SOS Only on iPhone
Whenever your phone is showing SOS or SOS only, it could be because you are in a remote area. If this is the case, all you can really do is try to move toward a more populated area until your cellular reception returns.
If SOS only appears on your iPhone while you are in an area that should have cellular reception, the issue could be with your SIM. In that case, you will need to contact your cellular provider to troubleshoot the problem.
Lastly, SOS only can appear when your phone's cellular settings are not configured properly. Here's how to check your cellular settings when trying to fix SOS only on iPhone:
Open the Settings app and tap Cellular.


Tap Network Selection.



If the toggle next to Automatic is grayed out, that means this setting is turned off.


Tap the toggle so that it turns green.


When this toggle is active, your phone can automatically connect to the proper cellular network, ensuring optimal connectivity. When the toggle is inactive, you will need to manually select the network that your phone should connect to, which can cause issues like your iPhone saying SOS in the top right corner. Be sure to check out our article about the iPhone's emergency SOS features so that you'll be prepared for any situation! If you're having trouble signing into your Apple ID, check out this troubleshooting article on how to fix it.