By

Hallei Halter
Updated 01/03/2023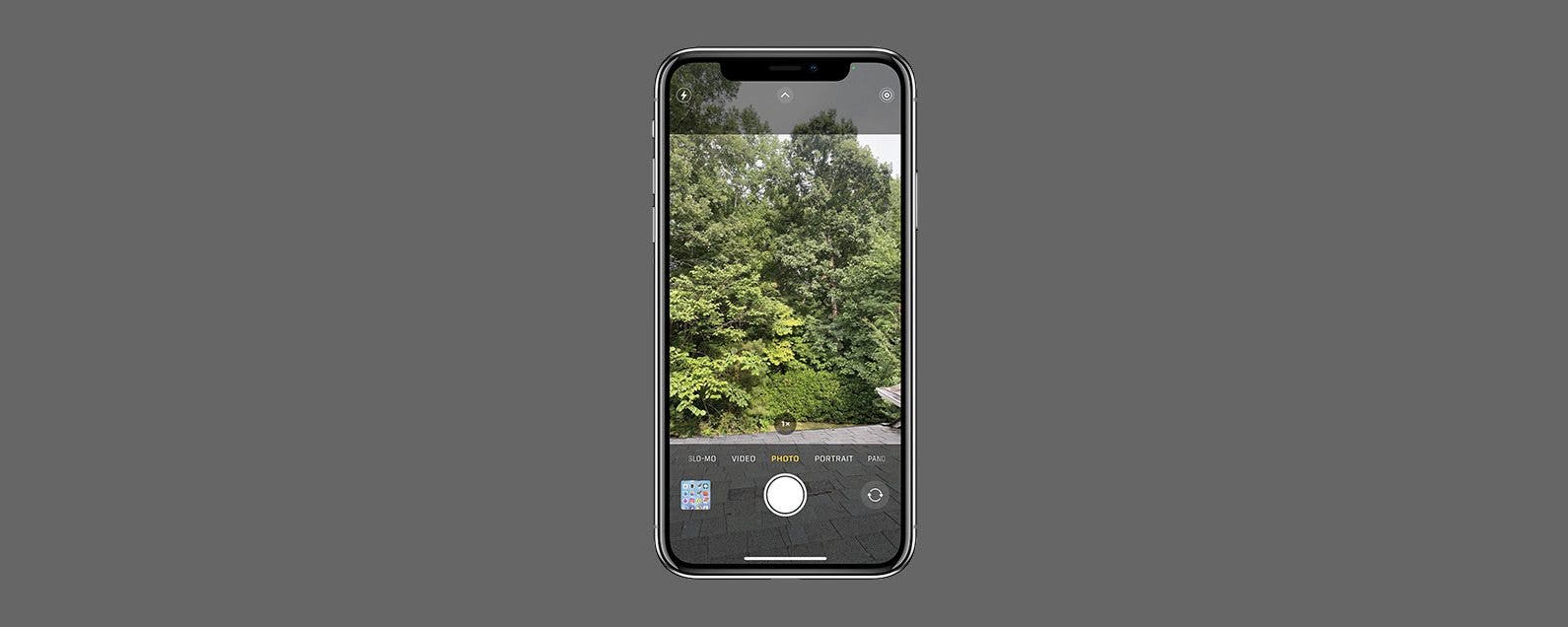 * This post is part of iPhone Life's Tip of the Day newsletter. Sign Up. *
Did you know you can use your iPhone's volume buttons to snap photos? Learning how to get the best angle for a photo on an iPhone can be tricky. Using the iPhone volume buttons can make it easier to take a picture when holding the iPhone at an awkward angle. Here's a quick tip on how to take a photo with your iPhone's volume buttons.
Related: iPhone Camera Zoom Explained: Optical Zoom vs. Digital Zoom
Why You'll Love This Tip
Snap a selfie at a less awkward angle for your wrist.
Get the feel of an old-fashioned point-and-shoot camera with a physical shutter button.
How to Take a Photo Using the iPhone Volume Buttons
This trick is super simple, but you might not have realized that the iPhone side buttons work with your camera. For more cool tips about how to use your iPhone or other Apple devices, be sure to sign up for our free Tip of the Day! To use the side buttons to take pictures on your iPhone:
Open the Camera app.


Select which Camera option you want to use.



The volume buttons are located on the side of your iPhone. When you're ready to take a photo (or start one of the video options), press either the volume up or volume down button. 


Now you can snap photos using the volume buttons. You can hold your phone either vertically or horizontally, whichever works best for you. Enjoy taking selfies without any more awkward finger stretching!