By

Conner Carey
Updated 04/27/2021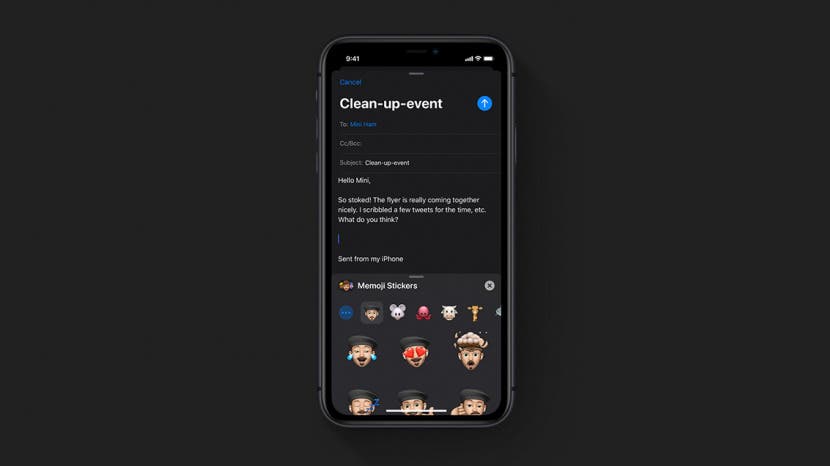 iOS 14.5 is finally here! Apple's initial iOS 14 update included exciting new features, and each new version brings further enhancements. The newest installment, iOS 14.5, allows users to unlock their iPhone with their Apple Watch when wearing a face mask, to report and manage crowdsourced traffic incidents in Apple Maps, and much more! We'll show you how to update your device to take advantage of these cool new features.
* This post is part of iPhone Life's Tip of the Day newsletter. Sign Up. *
Related: iPhone Update Myths Debunked
iOS 14 Compatibility: Which iPhones Are Compatible with the New iOS Updates?
In addition to the newest iPhones, the following iPhone and iPod Touch versions are capable of downloading and running iOS 14 and its successive versions, 14.1–14.5.
iPhone 12 series
iPhone 11
iPhone 11 Pro
iPhone 11 Pro Max
iPhone Xs
iPhone Xs Max
iPhone XR
iPhone X
iPhone 8
iPhone 8 Plus
iPhone 7
iPhone 7 Plus
iPhone 6s
iPhone 6s Plus
iPhone SE (1st generation)
iPhone SE (2nd generation)
iPod touch (7th generation)
The iPad is not compatible with iOS 14, and now uses iPadOS. Don't worry, it's just as easy to install.
Check out our free Tip of the Day for more great Apple device tutorials!
How to Update to iOS 14.5
iOS 14.5 was released April 26, so by now everyone should have access to it. If you still don't see it, give it another day and you should have access. If you've tried it and your iPhone won't update or you're having trouble getting the update to install on your iPad, troubleshoot the issue and try again.
To update your iPhone to Apple's latest operating system:
Plug your device into power and make sure you're connected to Wi-Fi. 
Open the Settings app.
Tap General.​


 
Select Software Update.
Tap Download and Install.​


 
This process will take a few minutes, and you'll see a notification like the one in the image below.​


 
Once the new Operating System is finished downloading, tap Install Now.
Agree to the Terms and Conditions.
Your phone will power down. Then it will power back up and install.
Once your Lock screen comes back up, unlock your iPhone.
Follow any on-screen directions to complete the update.
Pro tip: You should always keep your compatible Apple devices updated to the latest software. This helps protect them with things like privacy updates, bug fixes, and new features. If you have an iPhone that's been around for a while, it's a good idea to learn about how to update your older iPhone safely, and what to expect when you do so.
Welcome to iOS 14! We hope you enjoy the many exciting features that the original iOS 14 release and the newest versions of it have made available to you and iPhone users everywhere! 
Top image credit: Ellica / Shutterstock.com