By

Erin MacPherson
Updated 03/27/2023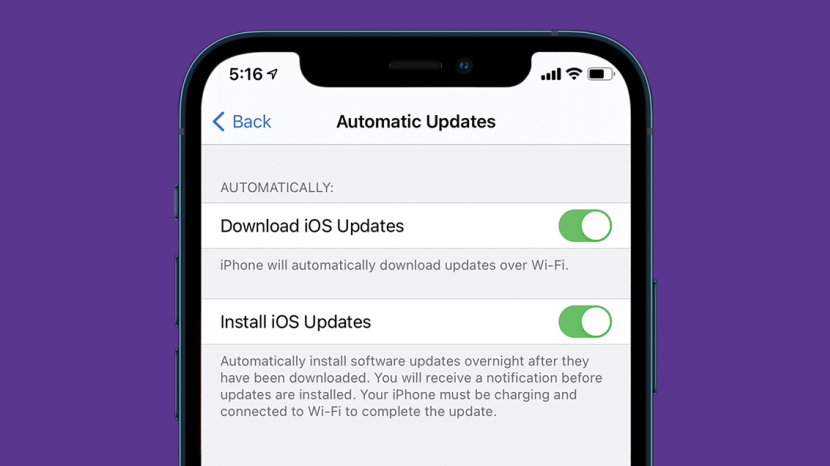 Why won't my iPhone update to iOS 14? It's a frustrating situation with so many troubleshooting steps that it's hard to know where to start. We'll show you the best iPhone update troubleshooting tips (which also work on iPads) to help you resolve your iOS software update issues.
We've already written a comprehensive iPad multitasking guide, gone over what to do if your iPad's sound isn't working, and what to do if your iPad is slow. For more great iPad troubleshooting advice, check out our free Tip of the Day. 
Jump to:
How to Successfully Update Your iPhone or iPad Software
There are a few steps to take before attempting to update your iPhone or iPad, and before going through any software update troubleshooting tips.
Charge your iPad or iPhone to 50% or more, or plug it in and leave it plugged in throughout the process.
These basics will solve many update issues right off the bat, without further need for troubleshooting. If your device is charged above 50 percent, connected to Wi-Fi, and compatible with the latest iOS 14 or iPad OS 14 software but it still won't update, try the next section.
Why Won't My iPhone Update?
There could be several reasons your iPhone or iPad update won't install, or your device is unable to check for an update. If your device meets the above requirements but the iOS update failed or won't download or install, try this before moving on to more advanced steps:
Re-attempt the update.
Honestly, sometimes the good ol' power-cycling technique is all it takes to refresh your device and get your update going. If you do this and your iPhone won't update at this point, keep reading.
Let Your iPhone or iPad Update Automatically Overnight
Sometimes the update issue can be solved on its own without your help. Make sure the Automatic Updates feature is enabled in the Settings app. Then simply keep your phone charged and connected to Wi-Fi, and the iOS update may automatically install.
How to Turn On iPhone Automatic Updates
Open the Settings app.


 
Scroll down and tap on General.


 

Tap on Software Update.


 
Tap on Automatic Updates.


 

Make sure both of the toggles, Download iOS Updates and Install iOS Updates, are green. This means they're enabled.


 
If a toggle is gray, tap it to enable it.
If the update still doesn't complete, you may want to check your storage. If you get an update error, you'll need to try another trick.
Make Sure Your iPhone or iPad Storage Isn't Full
You'll need around 5 GB of free storage space on your device in order for the software update to be successful, though the completed update should take up a little less than half of that. Check to make sure your device has plenty of free storage space for the update, and free up storage space on your iPhone or iPad if necessary. Once that's done, it's best to restart your device and then reattempt the update.
To check your iPhone storage or iPad storage:
Open the Settings app.


 
Scroll down and tap on General.


 

Tap on iPhone Storage or iPad Storage, depending on which device you're troubleshooting.


 
Here you'll see your storage summary and breakdown.


Related: iPhone Storage Other: What it Means & How to Clear It
How to Fix the "Unable to Check for Update" Error
A couple of common errors that users see are "unable to check for update" and "unable to verify update." This can happen if the download gets interrupted or doesn't complete, or if the file is somehow accidentally corrupted during the download.
If you've tried the above steps and your iPhone won't update even after restarting, Apple says that it can be helpful to delete the downloaded update file and start over, which is a fairly simple process. 
Open the Settings app on the device in question.


 
Scroll down and tap on General.


 

Tap on iPhone Storage or iPad Storage, depending on which device you're troubleshooting.


 
Scroll down through the list of apps and find the update file, then tap on it.


 

Tap Delete Update.


 
Confirm by tapping Delete Update again at the bottom of your screen.


 

Restart your device.
Reattempt the update. You'll be prompted to download the update again.
If you had trouble with a file before, it's especially important to make sure your device has good Wi-Fi access, is plugged in, and has plenty of storage.
I hope this guide resolved your iPhone or iPad update issues! Now you'll be able to move past software update failure and explore what the new iOS or iPadOS software has to offer. Next, learn how to troubleshoot your iPad not downloading apps correctly and how to upgrade MacOS.