By

Olena Kagui
Updated 10/25/2023
What to Know
If your iPhone or iPad was dead from battery drain, check for the empty battery charging icon in the center of the screen. 
Otherwise, check for the charging symbol over the battery life icon at the top of your screen. 
Long battery life and quick charging are two features that iPhone and iPad users like me enjoy on a daily basis. There are various ways that an iPhone can be charged. When your phone is on, it's easy to confirm that it's charging by checking the battery icon. However, if your phone is completely out of juice and you can't see the iPhone charging icon, how do you know if your phone is charging? What about your iPad?
Jump To:
How to Tell If iPhone Is Charging When Dead (Or Powered Off)
If your iPhone has run out of battery completely, plugging it in will begin the charge. However, the screen will remain off until there is enough charge for it to power back up, so you may find yourself wondering, "why isn't my iPhone charging?" While it may seem like your iPhone won't charge after the battery is drained completely, this most likely won't be the case. Here's how to decipher the iPhone charging symbol when dead or powered off: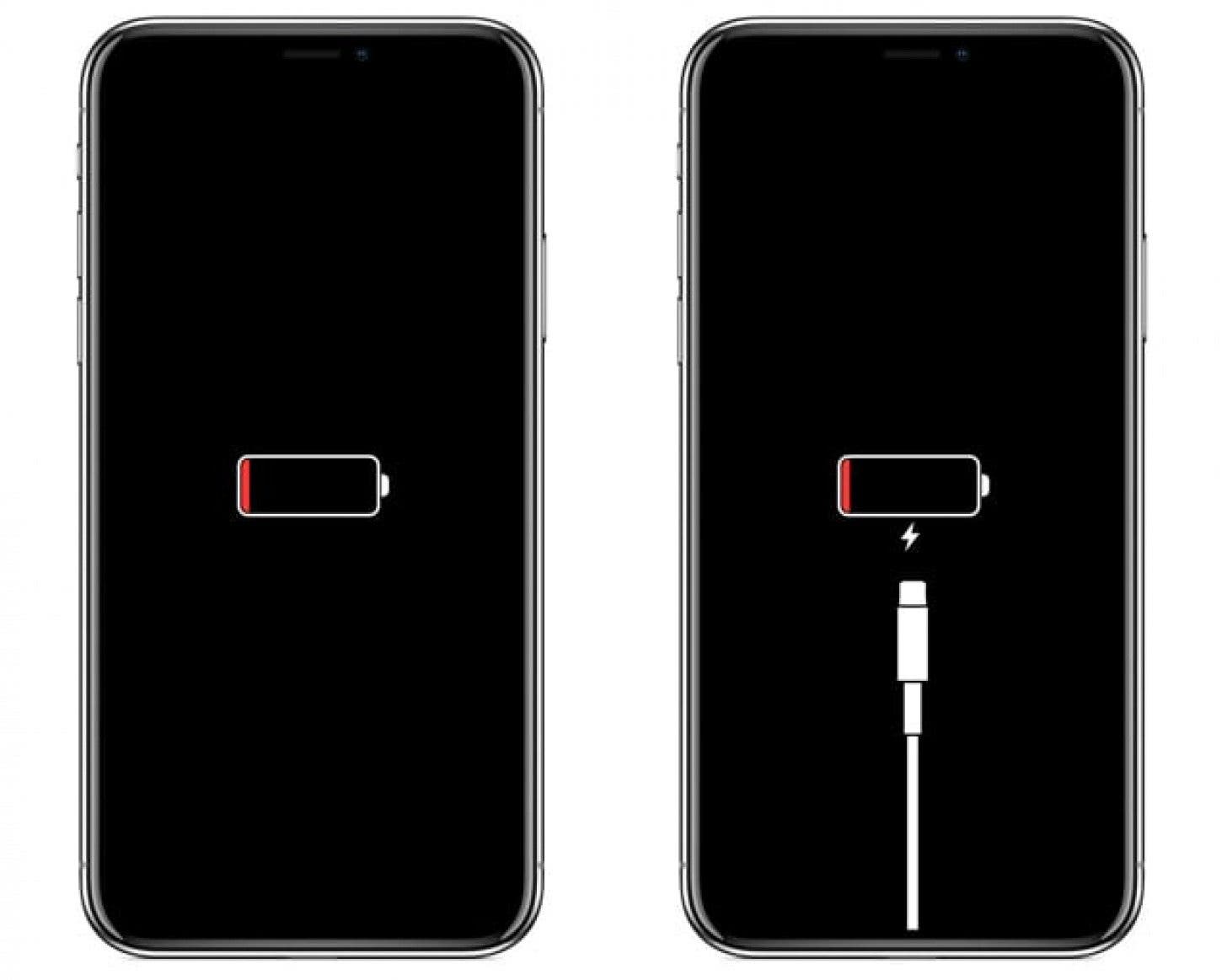 That's how to know if your iPhone is charging after it dies.

Discover your iPhone's hidden features
Get a daily tip (with screenshots and clear instructions) so you can master your iPhone in just one minute a day.
How to Know If iPhone Is Charging When On
For more iPhone battery charging tips, don't forget to sign up for our free Tip of the Day newsletter. iPhone charge symbol is a lot easier to understand when your phone is on! The steps below show how it looks if you have Battery Percentage toggled off. 
Make sure your iPhone is plugged in, and that the charger is plugged into a power source, such as a wall outlet.
Check the battery icon on your screen.

A charging iPhone screen has a lightning bar in the middle.


If the icon doesn't have the lightning bolt symbol or is white, then it is not charging.


If you don't see the iPhone charging screen at this point, check all cord connections to verify that everything is as it should be and that there are no problems with the charger cable itself. Another tip if your iPhone isn't charging is to try another power source, and remember that certain outlets may only be powered when light switches are on!
If you have Battery Percentage toggled on, the lightning bolt will be to the right of the percentage: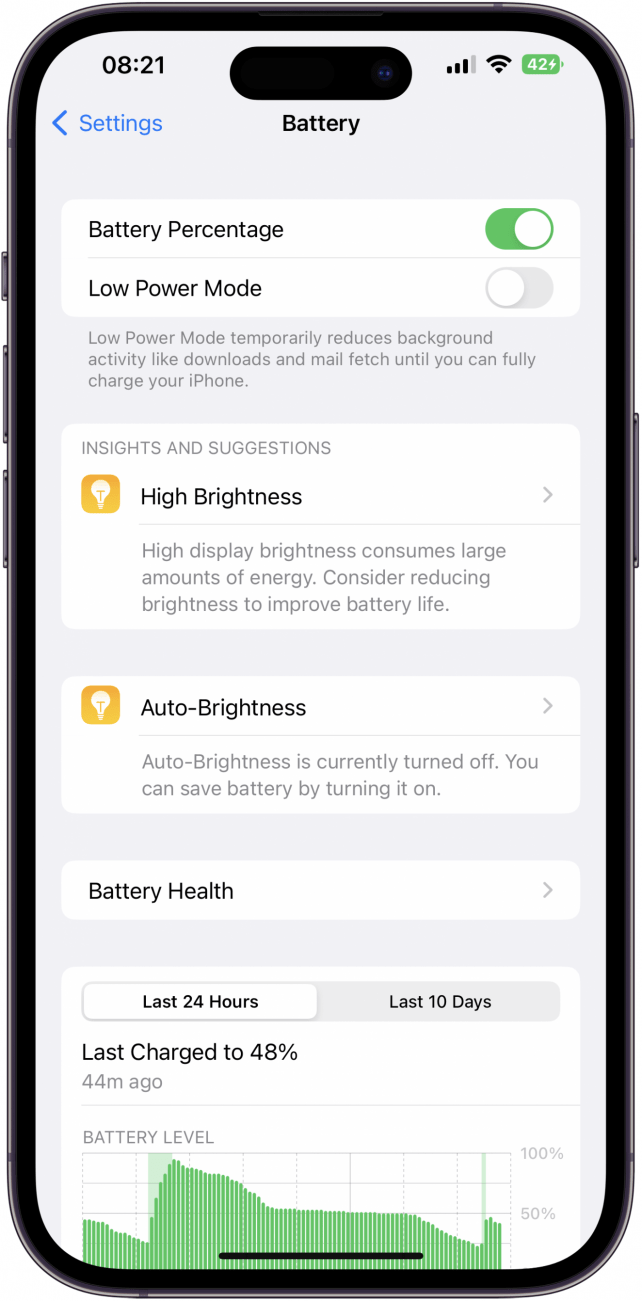 When you first plug your charger in or place your iPhone on a wireless charger, the lightning bolt will appear to the right of the charging icon: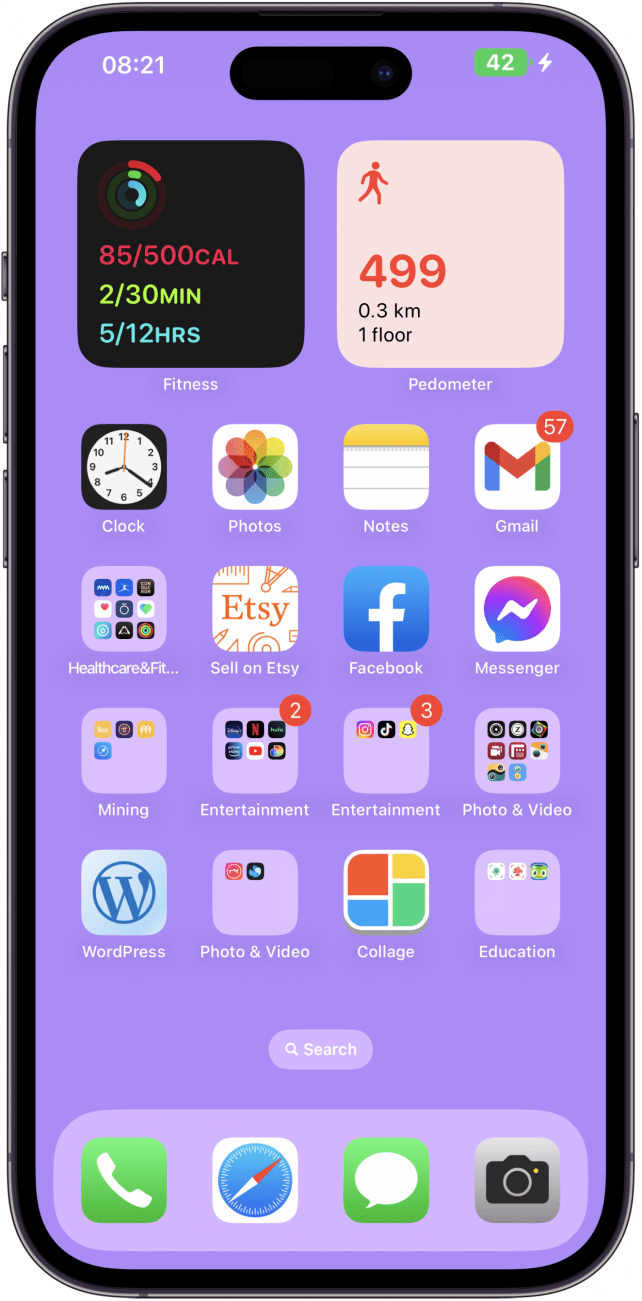 After a few seconds of charging, it will appear inside the battery icon: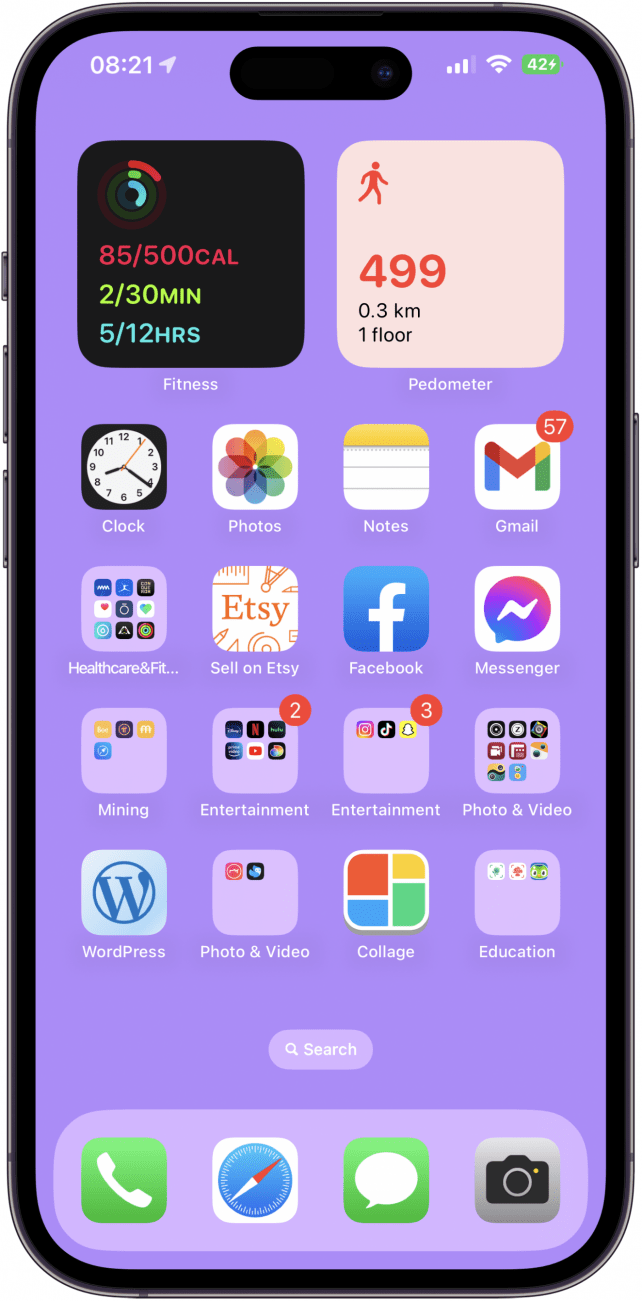 How to Tell if iPad Is Charging When Off or On
You can use the same steps to check if your iPad is charging as you would for iPhone. The iPad charging symbol when dead looks the same: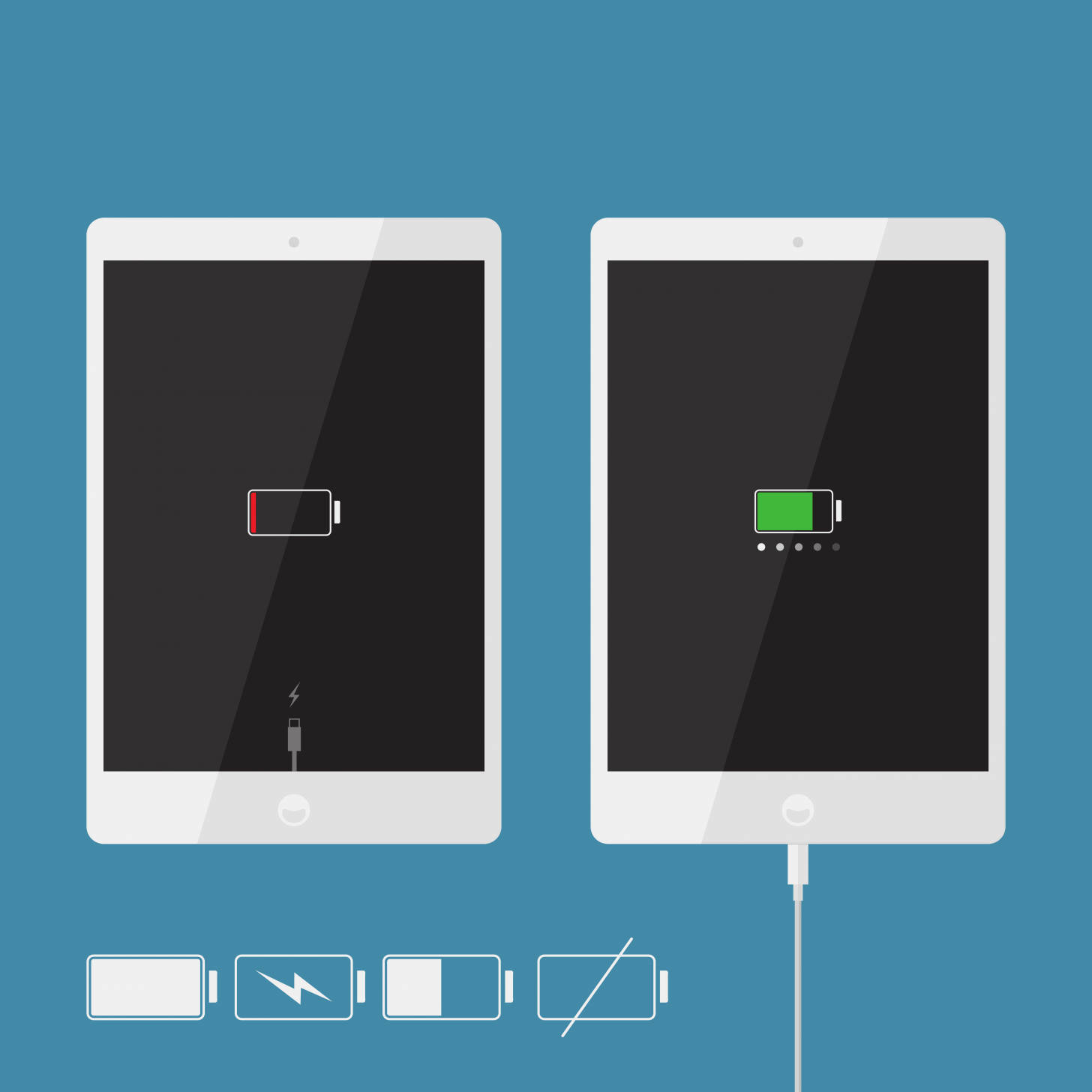 Image credit: aiconsmith / Shutterstock.com
Just like the dead iPhone charging symbol, a dead iPad screen that shows an almost empty battery and a charger is not charging. If you only see the battery and no charging chord, it is charging. A dead iPad screen may take a while to turn on, even while charging. Be patient and it will happen! Voila, now you know how to tell if your iPad is charging when dead!
Once your iPad is on, you can check the battery icon on your screen. If there is a lightning bar in the middle, then your iPad is charging.
FAQ
How long does it take a dead iPhone to charge? A dead iPhone can take anywhere from one to four hours to charge to full depending on the model and whether you are using a fast charger or a regular charger.
What should I do if my iPhone won't charge? If after charging for 30 minutes, your iPhone won't turn on or show any signs of charging, you will need to go through this troubleshooting list to find and fix iPhone charging problems such as a dirty charging port or faulty cable.
Why is my iPhone battery draining so fast? Newly installed iOS updates are notorious for draining iPhone batteries. Buggy apps, and certain settings can also drain your phone's battery. Check out the full list of causes and solutions for iPhone battery problems.
What does it mean when iPad is not charging but has lightning bolt? If your iPad or iPhone does not seem to be charging despite showing a lightning bolt in the battery icon, this could indicate that your cable is damaged. It could also mean that the cable cannot provide enough power to charge the battery faster than it is draining.
As you can see, knowing whether your device is charging can be as simple as understanding the battery icon on your iPhone or iPad. However, it's one of those things that many people would never recognize unless they had already learned what to look for! If you still experience your iPhone not turning on or charging after you've read this article, there may be a more serious problem, so it's best to contact Apple support or visit the nearest phone repair shop. Next, find out how to charge your iPhone correctly.
Top image credit: Gisele Yashar / Shutterstock.com