By

Leanne Hays
Updated 03/04/2021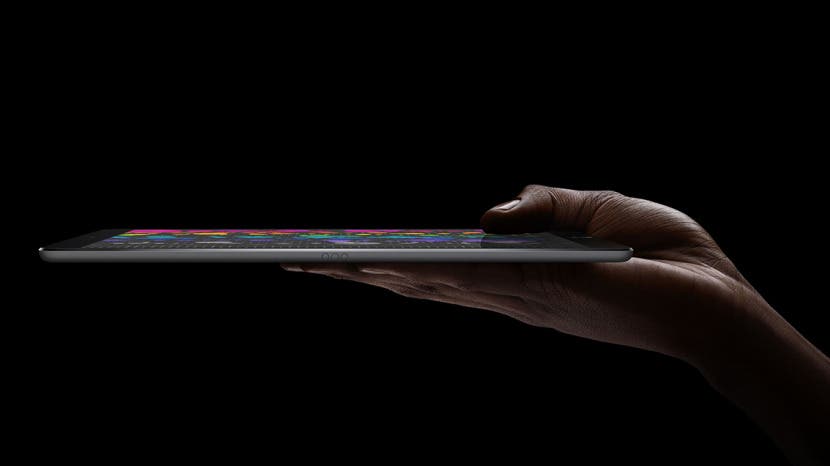 If you have an older iPad, you may have noticed that it's not as fast as it used to be and asked yourself, "why is my iPad so slow?" There are lots of different reasons why your iPad may be running more slowly than it did when you first bought it, and luckily there are just as many ways to speed it back up again! Whether you have an original iPad, iPad 2, older iPad mini, or a more recent version of Apple's tablet, we'll go over all the possible reasons why your iPad is running slow and lagging, and explore some fixes for these problems. Some of the slow iPad solutions we'll cover include how to check Wi-Fi connection and internet speed, updating to the latest iOS version, how to reset your iPad, how to delete apps on iPad, how to clear the cache or cached data, and even what to do with an old iPad that just can't keep up with your needs any longer. For even more iPad tips and tricks, check out our comprehensive iPad multitasking guide! 
Related: Which iPad Do I Have? How to Identify the Different iPad Models & Generations
Master your iPhone in one minute a day:
Sign up to iPhone Life's Tip of the Day Newsletter and we'll send you a tip each day to save time and get the most out of your iPhone or iPad.
Has Apple Throttled My iPad?
I don't think you'd be paranoid to wonder if your iPad is slowing down due to throttling. After all, Apple has slowed down processor speeds on older iPhones in the past, so there's a possibility it could be happening to older iPads as well, right? Despite Apple's deliberate slowing of iPhone processing speed to prevent unexpected device shutdown, throttling is most likely not the reason your iPad is lagging. This is because Apple "dynamically manages performance" for the iPhone 6, iPhone 6 Plus, iPhone 6s, iPhone 6s Plus, iPhone SE, iPhone 7, and iPhone 7 Plus only. Of course, Apple did hide the truth about throttling older iPhones for far too long, creating a trust gap with customers; but for this issue, I'm going to choose to believe the tech giant learned its lesson and won't make the same mistake again. 
Check Your Internet Connection
If your iPad started slowing down out of the blue or slows down intermittently, you may want to troubleshoot your internet connection to make sure that the problem doesn't lie there. Here are a few things to try:
Connect to a different Wi-Fi signal and see if your problem goes away. If so, your iPad was probably being slowed down by a weak Wi-Fi signal; start by moving your WiFi router closer to where you usually use your iPad, you can also elevate your router to improve its signal, and make sure your router isn't placed close to a microwave, which can interfere with signal strength. 
If the above steps don't help, try restarting by turning off your iPad, then unplugging your modem and router for at least 30 seconds. Plug your modem and router back in, wait until no new indicator lights are blinking, then turn your iPad back on and see if things have improved.
Internet Speed Test
Image courtesy Ookla/speedtest.net
It's also worthwhile to check on your internet speed; there are lots of different speed tests available online, a favorite of mine is fast.com, which quickly shows you how many Mbps, or megabits per second, you have available for downloads. If you're looking for more information, try Ookla, which lets you know your connection's download and upload speed, as well as Ping (the reaction time of your connection, measured in ms, milliseconds.) 
If most of what you use your iPad for consists of downloading activities such as streaming movies and videos, you'll probably only need to use fast.com and make sure your internet speed is keeping up with your household's demand. AT&T also has a great Download Speed Calculator you can use to see approximately how much download speed all your various devices and activities require.   
If you use your iPad primarily for creating and uploading work such as videos to the internet, or if you frequently make calls calls using services like Skype, you'll need to make sure your upload speed is up to snuff as well. Here's another great tool that lets you enter all your devices and typical usage, calculates your needed download and upload speed, and refers you to all the area internet service providers that can meet your needs.
If you've restarted your modem and router and made sure they're optimally placed, and have run a speed test that shows your internet service is fast enough to meet the needs of your household, your slow iPad problem is most likely an issue with the device itself. Let's go through the different possible ways things could be going wrong, and how to fix them. 
Update to the Latest iOS?
Some folks with older iPads have experienced slowdowns after updating to a new iOS, but is this the fault of the operating system? The answer to this question is... kind of. New operating systems are meant to fix glitches, bugs, and security issues, which can make your iPad faster, but they also introduce features that might strain the processing speed of older iPads. It's also an unavoidable fact that as time marches on, some devices are simply left out of iOS updates. Clearly, then, advice to update your iPad to the latest version of iOS doesn't work for people whose devices have been left behind by Apple's software developers. However, all iPads that could be updated to iOS 11 can also be updated to iOS 12, which Apple has promised will actually speed up devices rather than slowing them down like past updates.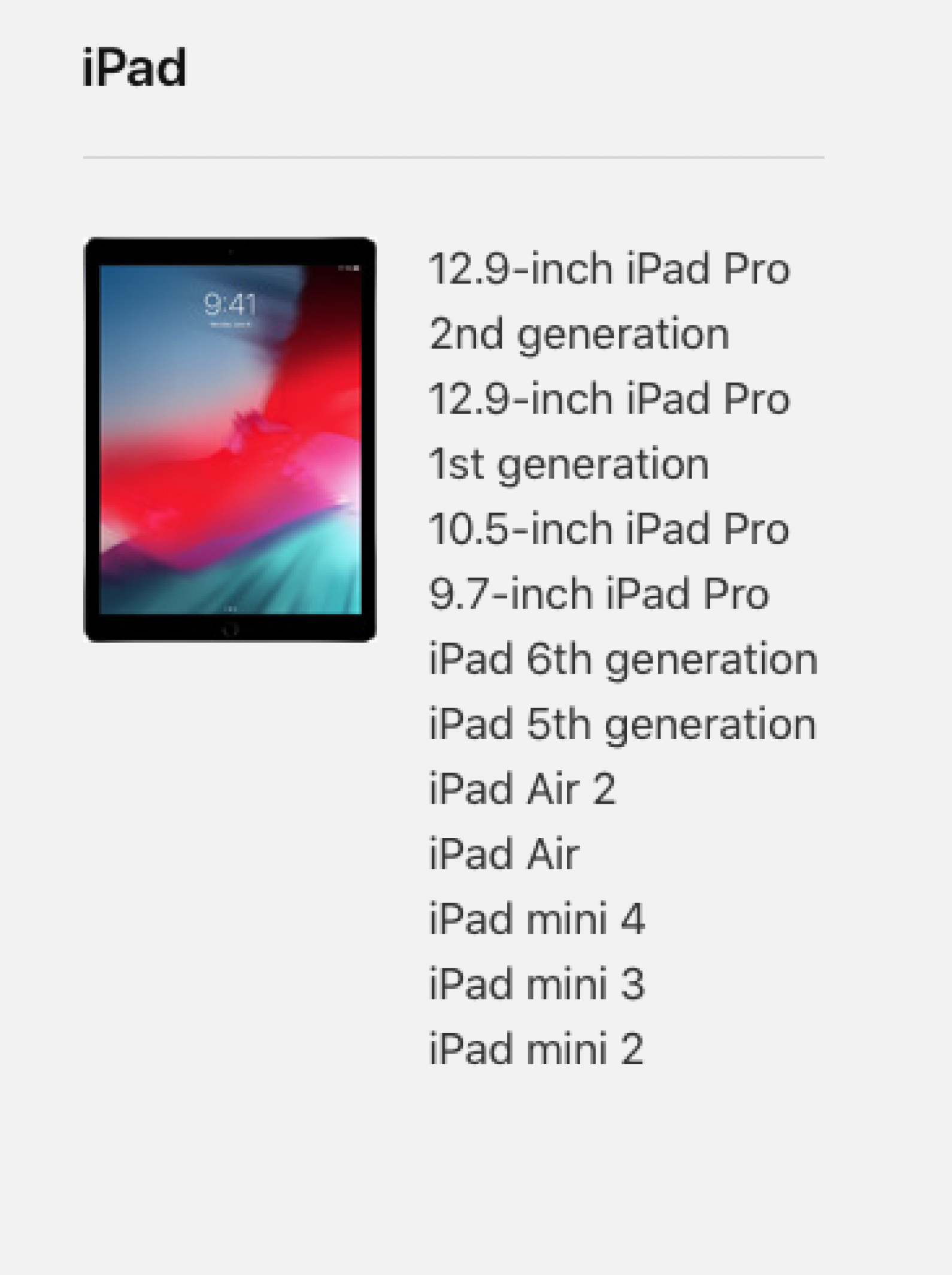 iOS 12 Compatible iPads
Restart Your iPad
If you haven't already done so while checking your internet connection and updating your iOS, the next thing I'd recommend is to restart your iPad. Restarting your iPad won't delete any of your data or settings; all you're doing is turning off your device, then turning it on again to reboot your iPad. Rebooting clears your RAM (random access memory) and stopping all processes that are currently taking place. If you have too many apps running, music playing, and so on, everything can slow to a crawl if there isn't enough RAM to keep up. To restart: 
Press and hold the Top or Side button until you see the slider appear.
Drag the slider to power off. 
Wait a minute or two, then press the Top or Side button again until the Apple logo appears; your device will then restart. 
Memory vs. Storage: Clearing Out Storage on Your iPad
Read this helpful article on the difference between memory and storage; it explains that apps, videos, documents, photos, and music stored on your iPad take up storage space. While RAM and storage are two different things, iOS acts as a buffer between the two, shutting down background processes that aren't being used so that RAM can be used where it's needed. Something you can do to help iOS have less to manage, and therefore speed up your iPad, is to clear items from your storage that you no longer need. First, let's learn how to check how much storage you have available.
How to Check Your iPad Storage
Open the Settings app on your iPad.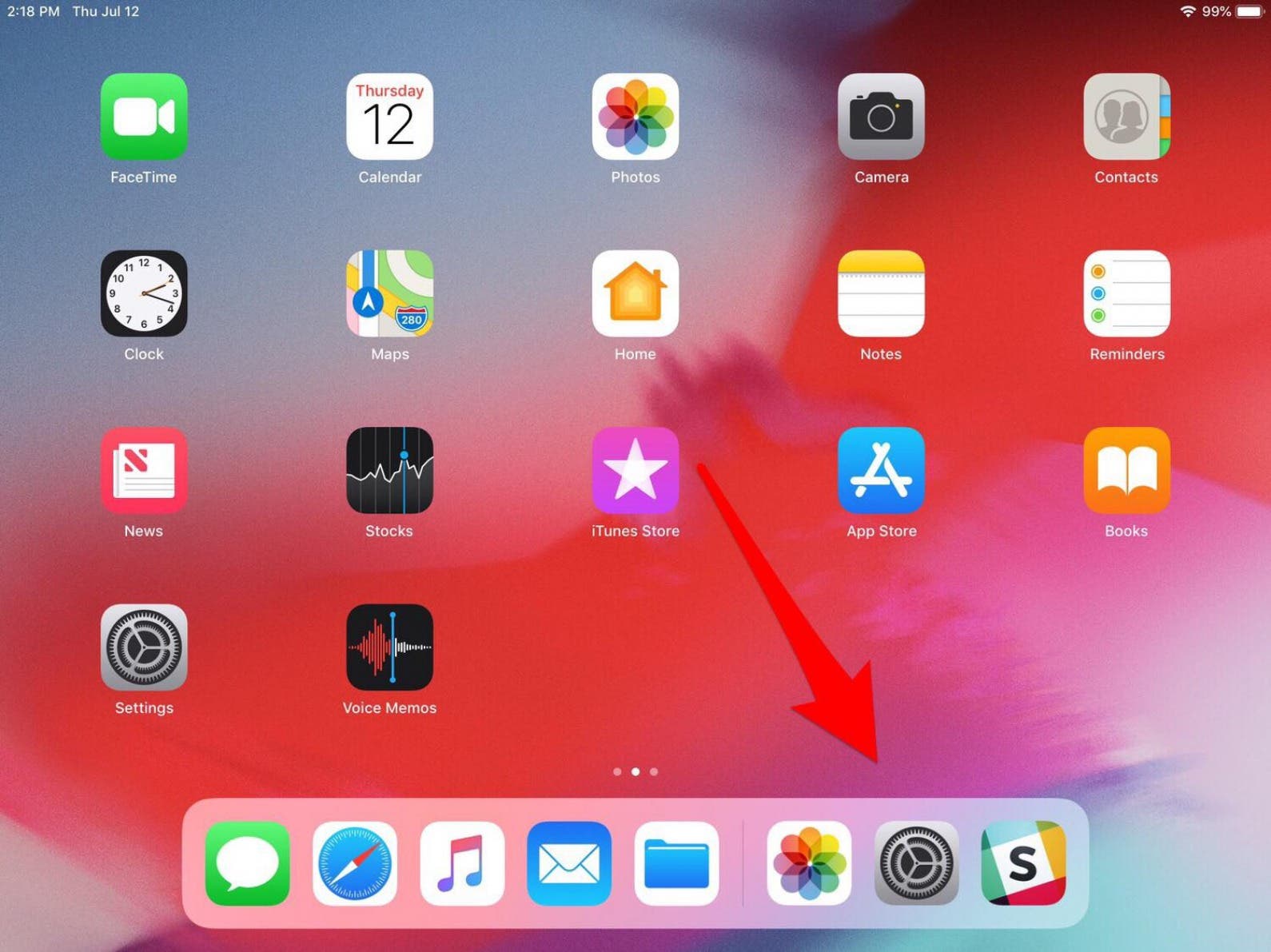 Tap General, then tap iPad Storage.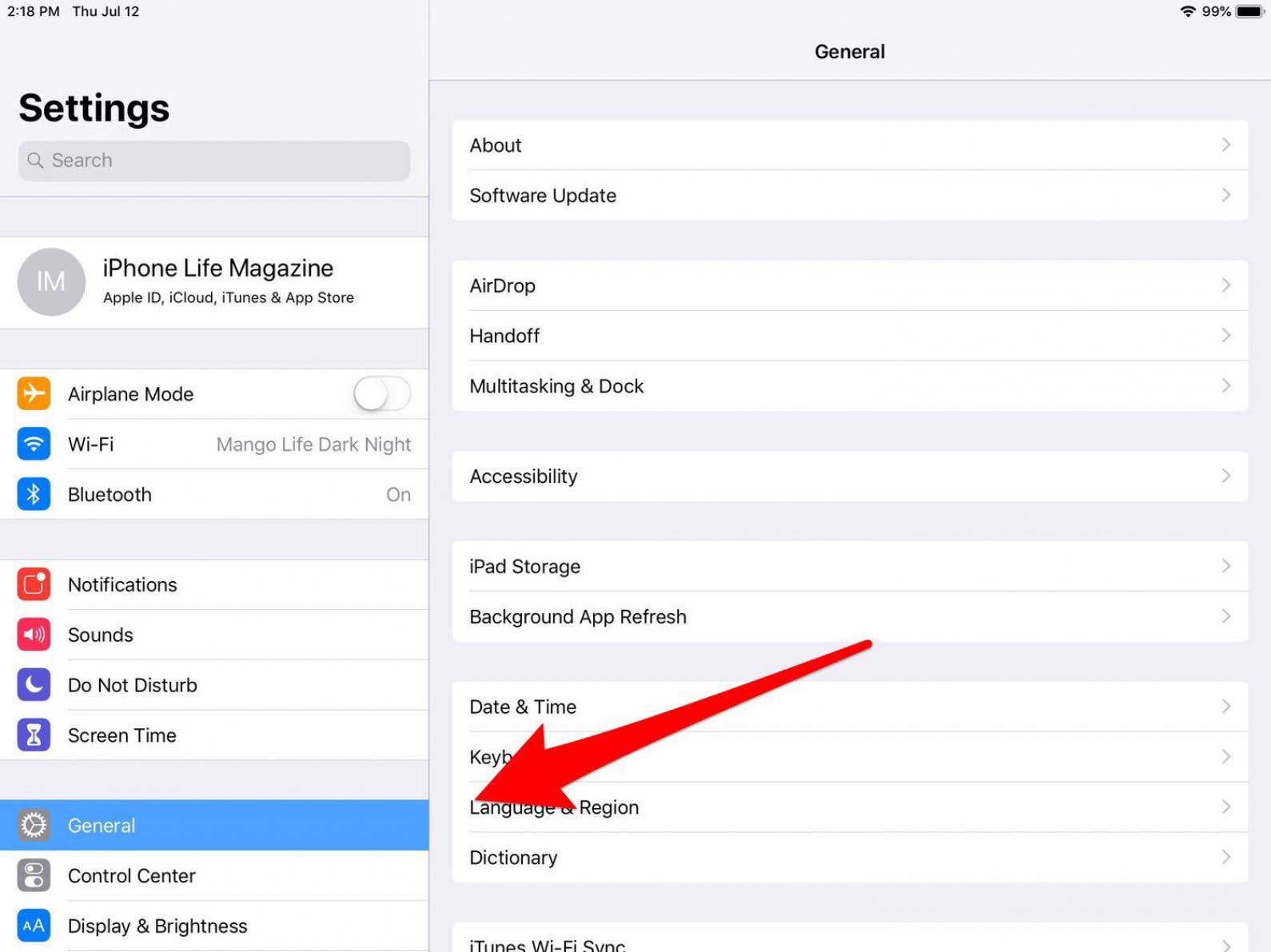 Now you can see how much of your iPad's storage is in use, and what it's being used for.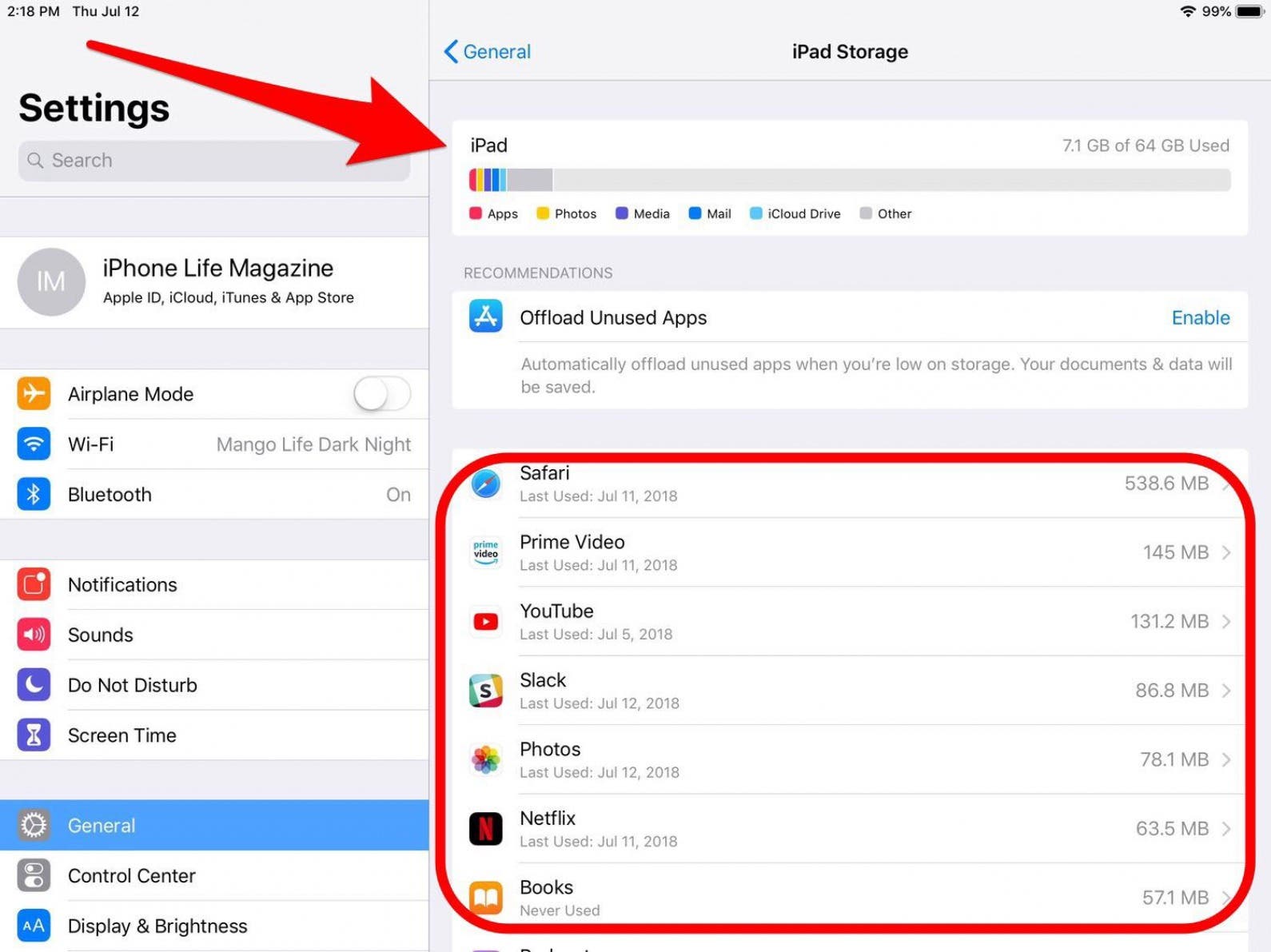 You'll notice in the image above that there's an option called Offload Unused Apps. This is a great feature that saves documents and data while automatically offloading unused apps if storage is low. Unfortunately, this feature appeared for the first time with iOS 11, so if you have an older iPad that can't upload that operating system, you'll need to delete unused apps instead to save storage.
Delete Unused Apps
If your iPad is running slowly, it's probably a RAM issue rather than a storage issue unless you've nearly maxed out the available gigabytes of storage. If your iPad's storage really is nearing maximum capacity, though, it can help to delete apps that you rarely or never use. To delete an app:
Open the Settings app and tap General again, then tap iPad Storage again.
Now, tap on an app that you'd like to delete, then tap Delete App when the option appears.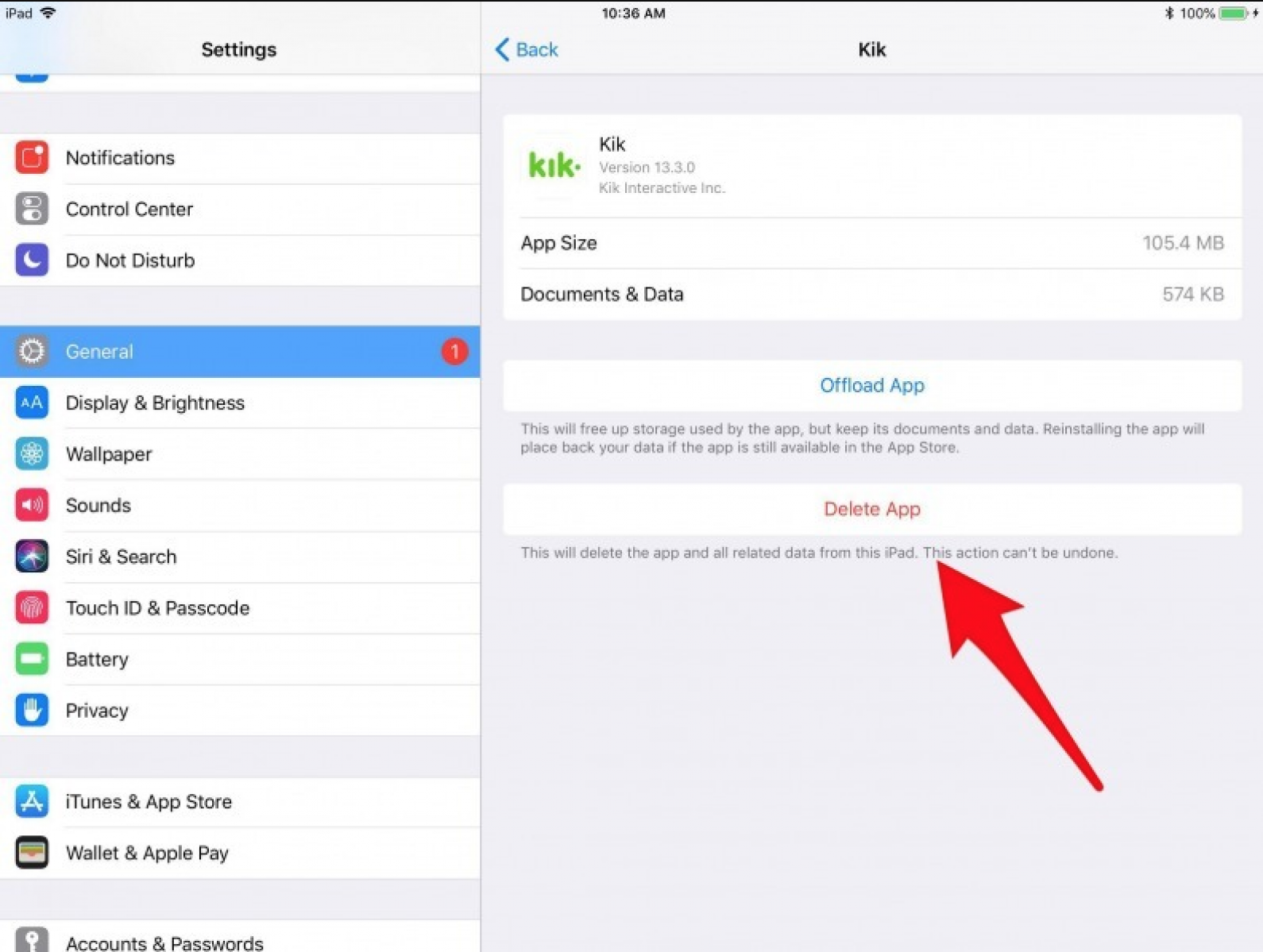 Stop Background App Refresh
While we're speaking of apps, let's talk about another way apps can slow down your iPad. Most of us probably open an app, use it for a bit, open another app, and so on; we may have several apps all open at once at any given time. This isn't a problem, in itself, but if Background App Refresh is on, then your iPad is using RAM to refresh every one of your open apps. Here's how to choose whether you'd like to turn Background App Refresh on or off on an app-by-app basis.
Open the Settings app and tap General again, then tap Background App Refresh.
From here you can choose to toggle off Background App Refresh for all apps, or go down the list of your apps and toggle off and on as you see fit.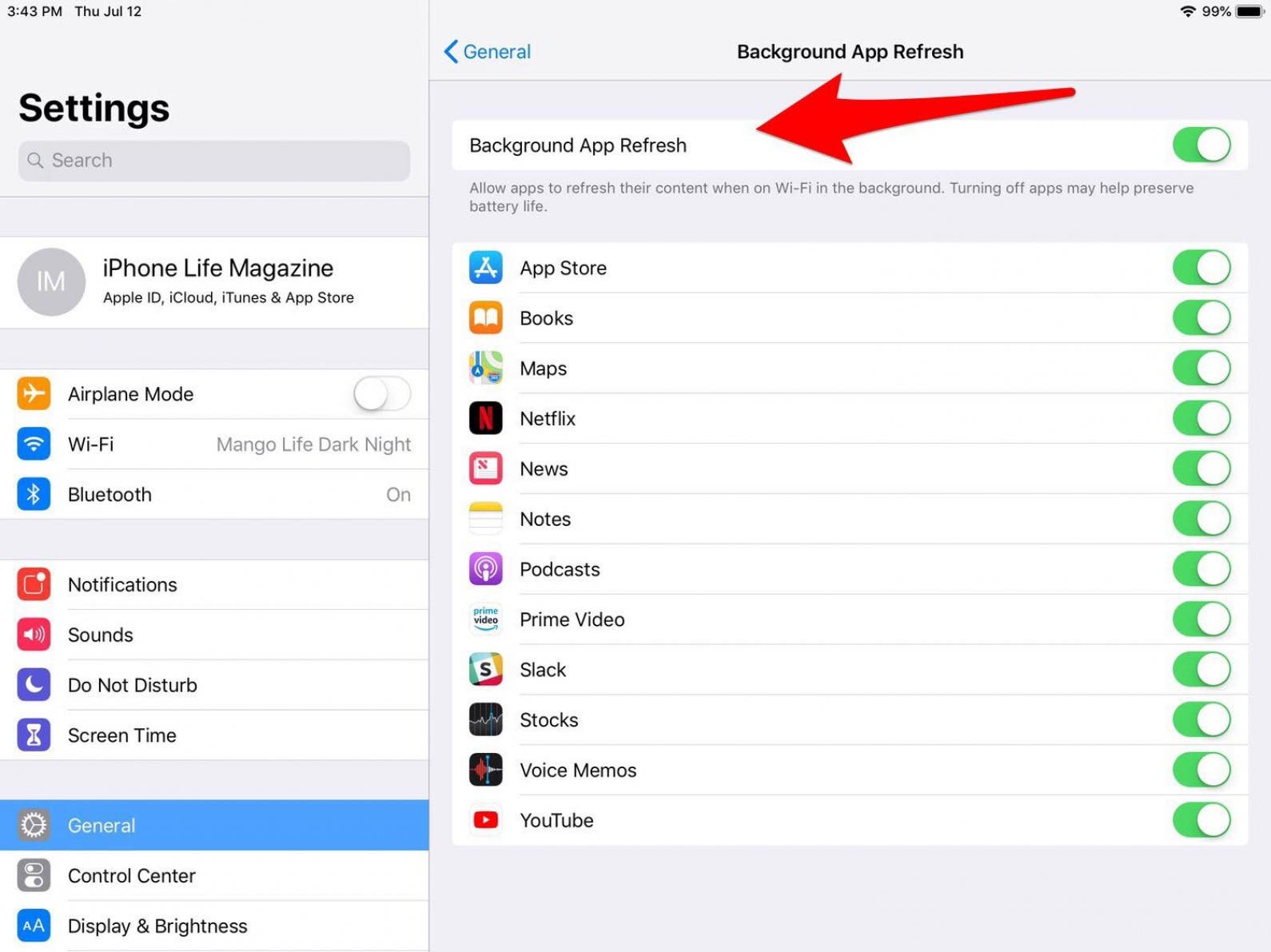 Move Photos & Videos to Storage
Photos can eat up a sizable chunk of your iPad's storage capacity; if you haven't already, now's the time to offload those pictures. If you have iOS 8 or later, which is compatible with every iPad except the original, you'll be able to use iCloud to save all your photos, so if anything should ever happen to your iPad, they'll be preserved. The problem with this solution is that if you delete photos from your iPad, they'll also be deleted from iCloud! To save your photos while also freeing up storage space on your iPad, your best bet would be uploading them to an external hard drive or computer not connected to your iCloud account, then deleting them from your iPad. Getting on a regular schedule of deleting photos from your iPad will help keep your device running more quickly, as well as making the task less daunting. 
Move Downloaded Music Storage
Another storage hog that you may want to consider offloading to your external hard drive is any music from iTunes you've downloaded to your iPad. To check how much storage space is being used by your Music app:
Open the Settings app.
Tap on General.
Tap on iPad Storage.
Scroll down and tap on Music.
You'll see how much storage is being used in the Documents & Data section, in my case it's only 33 KB. 
Cache Cleaner: Delete Safari's Cache, Cookies & Web History
Safari tracks and stores a lot of information about your internet usage including recent searches, a history of web pages you've visited, a list of anything you've downloaded, requests from web pages, and much more. While this cache of data can prove convenient and improve load times, it can also eat up storage space. To clear your browser cache, including website data and cookies: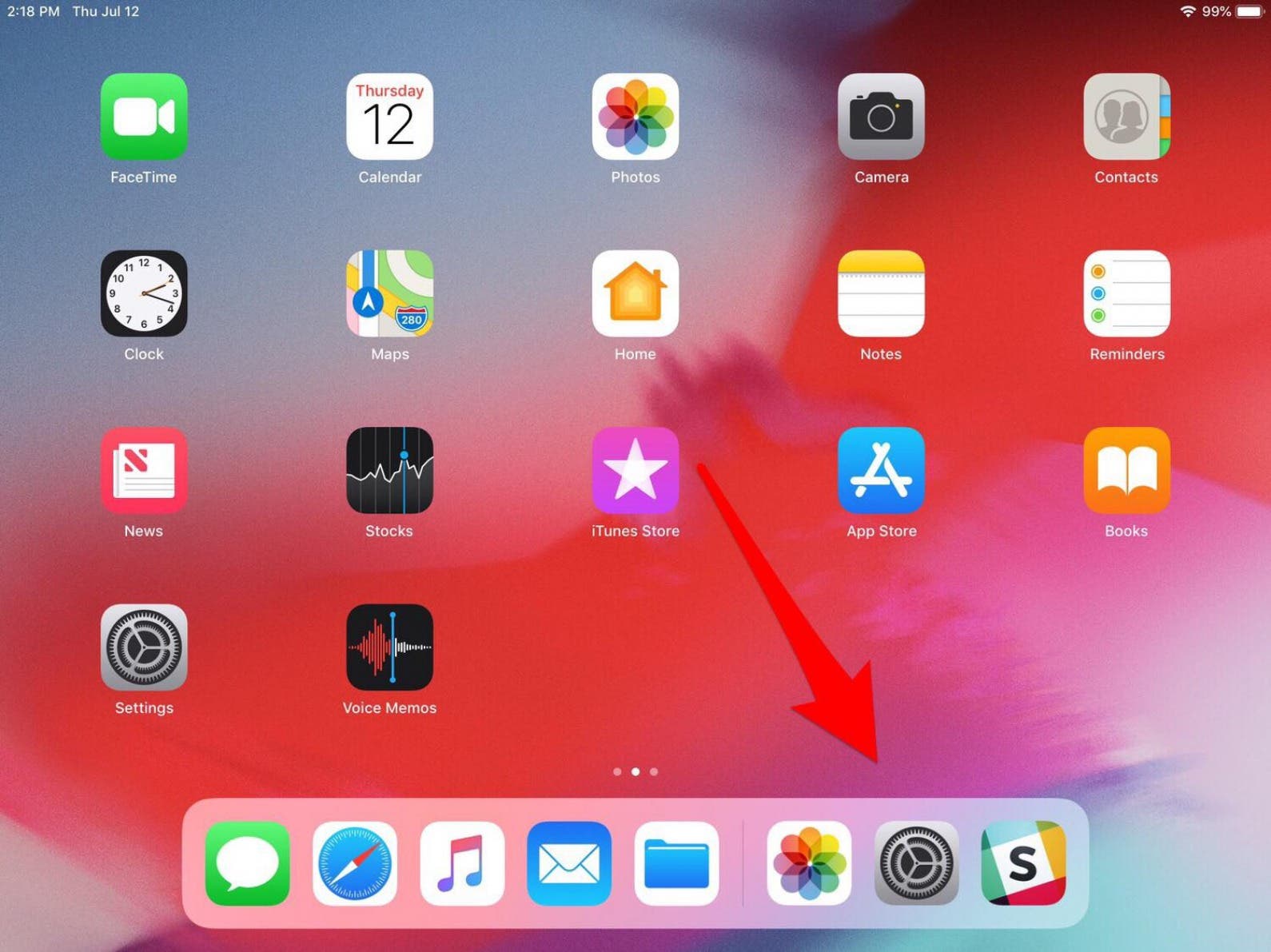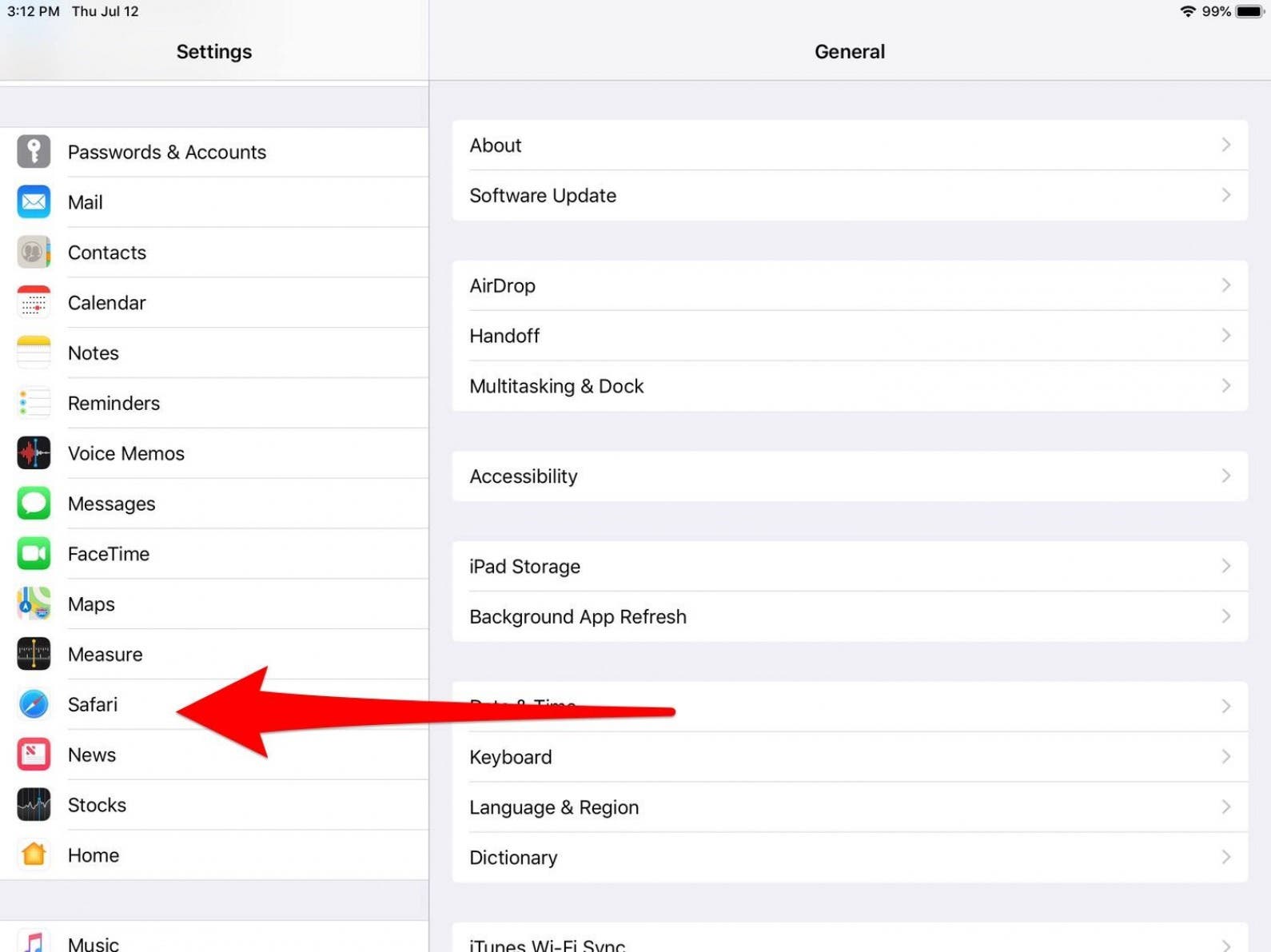 Now tap on Clear History and Website Data.
Change Your Graphics Settings
Let's get back to RAM for a minute; something you might not realize your iPad is using working memory for are graphics settings. These settings can be changed to save processing power and speed up your iPad; to accomplish this:
Open the Settings app.
Tap on General.
Tap on Accessibility.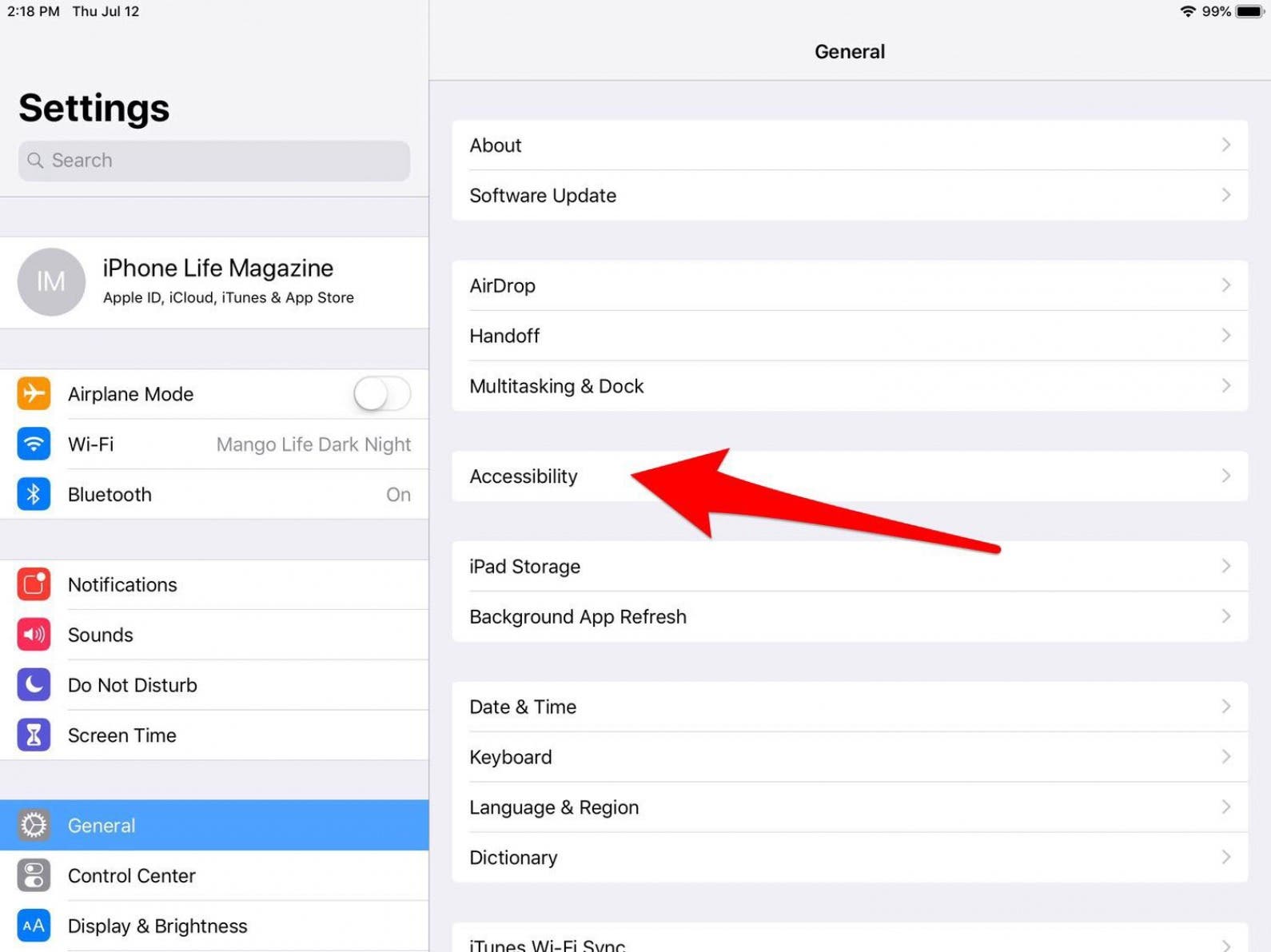 Tap on Reduce Transparency and toggle it on.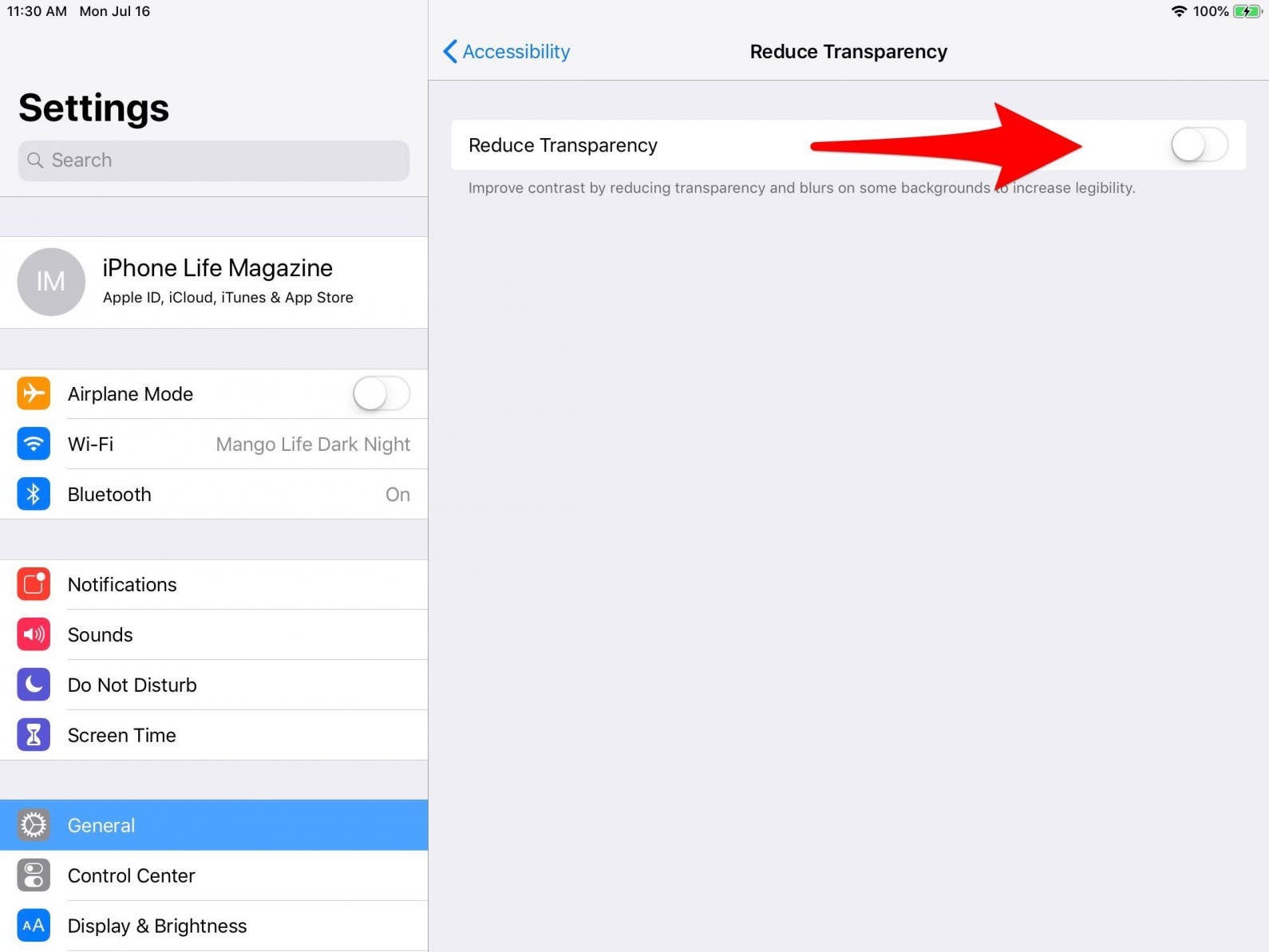 Tap on Reduce Motion and toggle it on.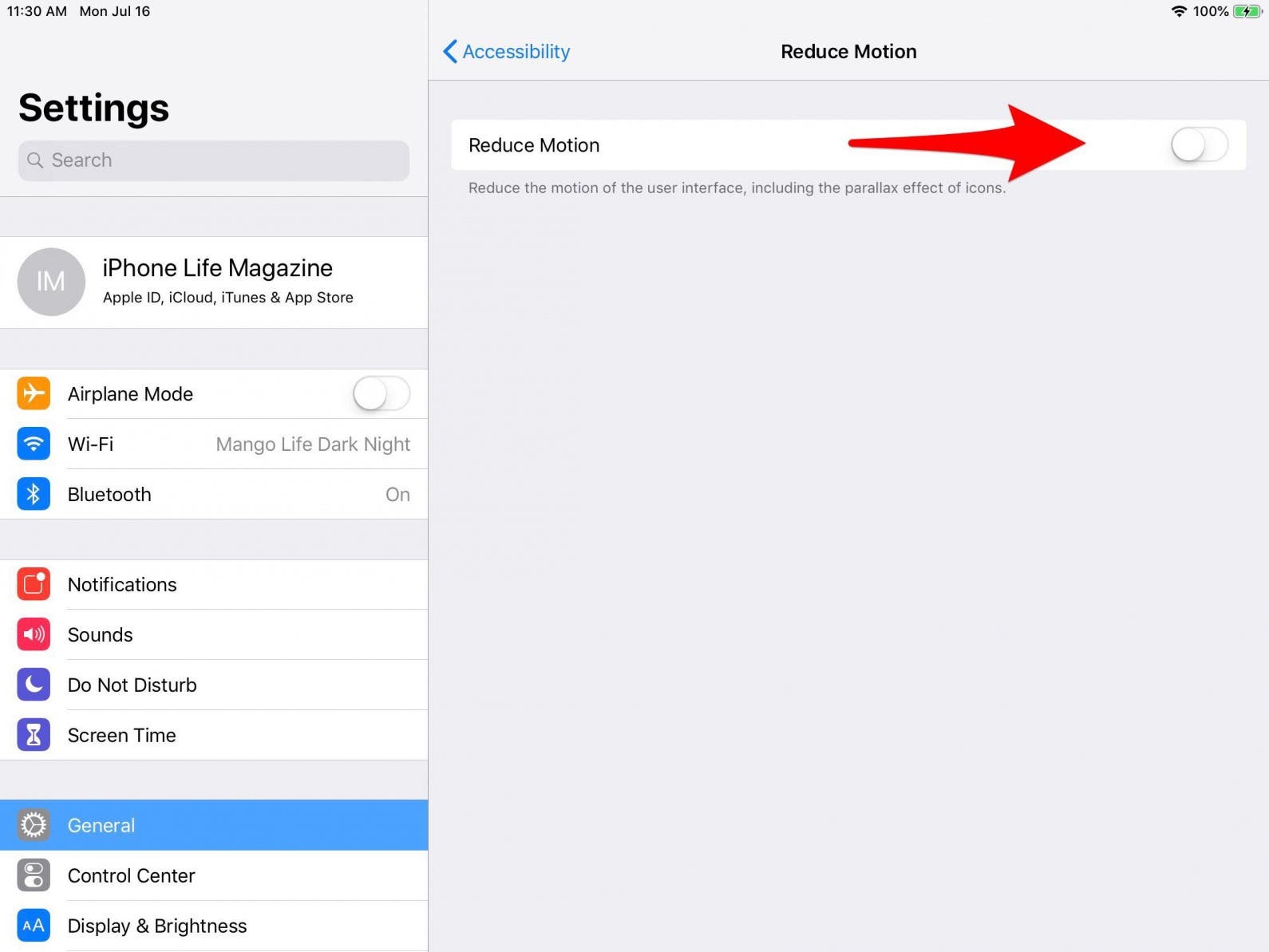 Turn Off Siri & Search
Something else you can try to free up some processing power is to turn off Siri & Search. Changing this setting will turn off Spotlight and Siri Search, which may prove to be inconvenient. The benefit, though, is that turning these features off will save the processing power it takes to index every item on your iPad. To turn off this feature:
Open the Settings app.
Tap on Siri & Search
Here's where this gets a bit time consuming, but then again, having the ability to decide which of your apps you'd like Siri &Search turned on or off for will let you leave your most essential searches on while turning off those you really don't need indexed.
If you want to disable suggestions in Search, Look Up and on Lock Screen, toggle all three of these off.
Next, you can tap on any app to toggle off Search, Suggestions & Shortcuts, as well as Allow on Lock Screen.
Last Step: Factory Reset your iPad
If none of the previous steps have helped your iPad to speed up, your last-ditch attempt should be a factory reset. Factory resetting your iPad will wipe all your settings while preserving the data and apps you've chosen to keep on your device. Once this is accomplished, you'll need to restore all your Settings to the way you prefer them, which may take a bit of time! To restore your iPad to factory settings:
Open the Settings app.
Tap on General.
Tap on Reset.
Tap on Reset All Settings.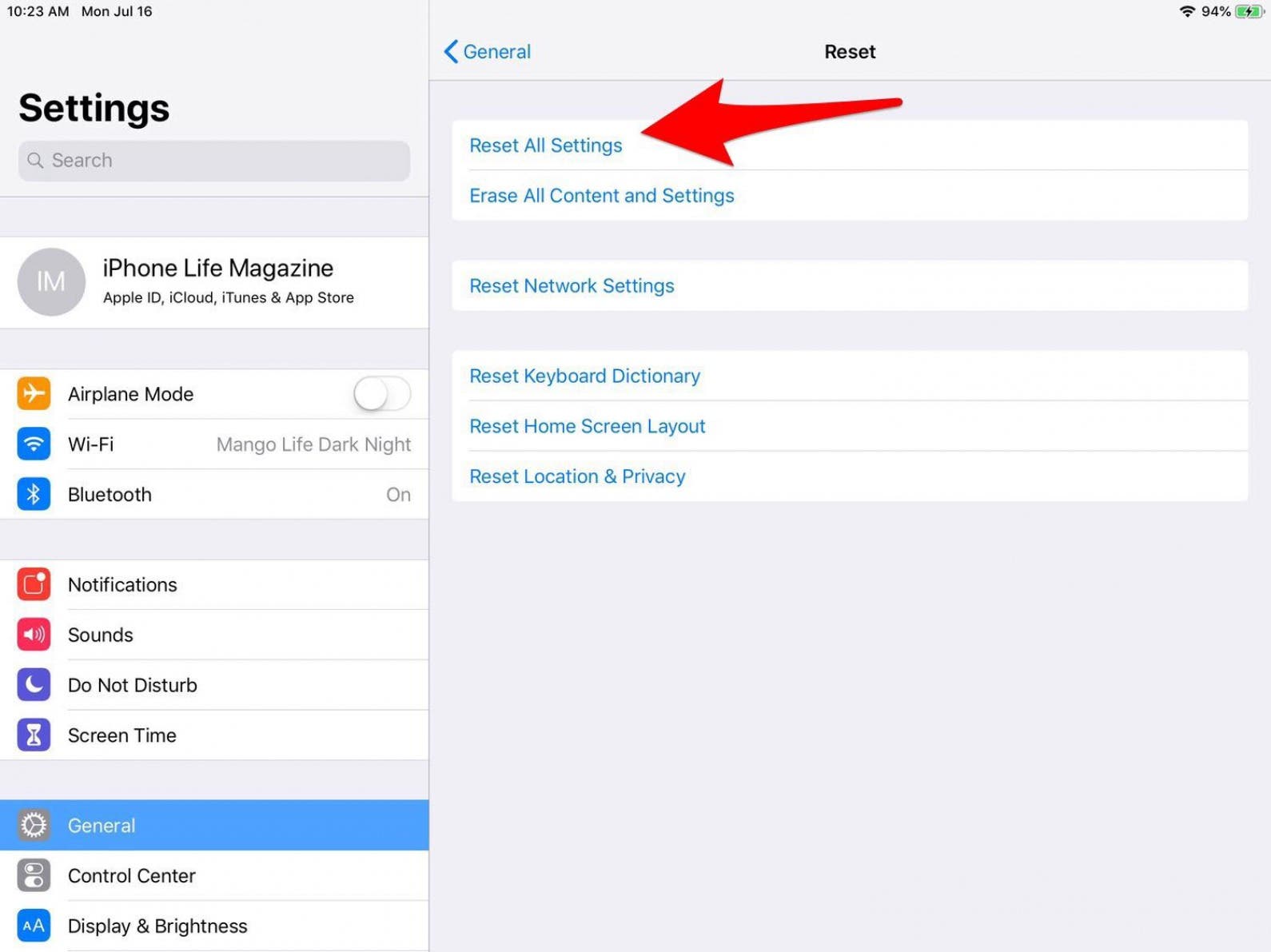 Apple Trade In & Recycle: What to Do with an Old iPad
If factory resetting your iPad still hasn't sped it up, the time has come to consider replacing your iPad. Review this article for all the steps you'll need to take to erase your personal information from your iPad before you sell or recycle it, as well as how to restore your data to your new iPad once you've purchased it. 
Apple has a program you should definitely check out, called Apple GiveBack. This free trade in and recycling program will give you an Apple Store gift card for the value of your old iPad, and recycle any components that can't be reused.