By

Jim Karpen
Updated 07/13/2023
What to Know
You can back up your iPhone to your Mac using Finder or to your PC using iTunes.
Connect to your computer using a cable, then open Finder on a Mac or iTunes on a PC.
Select your iPhone, view your backup options, and get started.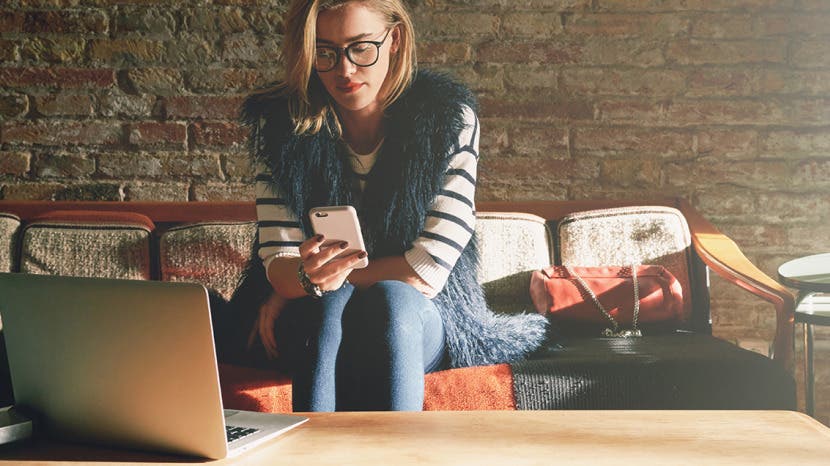 * This post is part of iPhone Life's Tip of the Day newsletter. Sign Up. *
Apple recommends having both an iCloud backup and a local backup, and we agree! Backing up your iPhone is incredibly easy, and having both makes it more convenient and more secure. Here's how to back up your iPhone to your computer.
How to Back Up iPhone & iPad to Your Computer
A local backup, kept on your computer, is available when you don't have an internet connection, but could be lost if you lose or damage your computer. If you are backing up temporarily because you are selling your iPhone, this is a great option! For comparison, an iCloud backup is kept in the cloud where it is safe from hard drive failures or lightning strikes, but where you need an internet connection to access it. You can create iCloud backups automatically, while you sleep, by enabling iCloud Backup. By contrast, you don't need an internet connection to back up your iPhone to your computer. You just need your charging cable, your computer, enough storage space, and a little time.

Discover your iPhone's hidden features
Get one daily tip each day (with screenshots and clear instructions) so you can master your iPhone in just one minute a day.
Jump To:
How to Back Up iPhone to Mac
Here's how to back up iPhone to Mac:
How to Back Up Your iPhone to Your Windows PC using iTunes
An iTunes backup is a handy thing to have. To back up your iPhone or iPad to your Windows PC, you first need to have the iTunes software installed. Windows users can download iTunes here.
To back up your device with iTunes:
Connect your iPhone to your computer using the charging cord.
You'll be asked on both your computer and on your Apple device whether you want to trust the computer to access the device. Click or tap yes, and then enter any device passcodes or passwords required.

Open iTunes.
In iTunes, locate the tiny icon for your iPhone or iPad, found in the upper left section of iTunes. Click the icon.


 

Here you'll see options for backing up your iPhone. In the section titled Automatically Back Up you will see two options: iCloud, and This Computer. This changes the automatic backup procedure:

The iCloud option automatically backs up your data at regular intervals to the iCloud, using your iPhone's internet connection. It's pretty much hands-off, usually working when you're asleep. 
The This Computer option will automatically begin a backup of your iPhone only when it is plugged into the Windows computer with a cable. 

Selecting the This Computer option disables the iCloud option, and vice versa. You can do it either way, but if you aren't sure, I'd recommend keeping it set to the iCloud option. You don't need to change this setting to do a manual local backup. For that, read on!


 

If you want your local backup to include your Health & Activity data, as well as sensitive data like passwords and HomeKit settings, you'll need to check the Encrypt local backup option. If you do, then a popup will immediately ask you to set a password for the backup. Choose a password you can remember, or make note of your password in a secure location, because there is no way to recover the password for an iPhone backup, should you lose it.


 
Click Back Up Now to initiate a manual local backup of your iPhone on your Windows PC. This will not interfere with your automatic backup settings.



Note the progress indicator at the top of the iTunes window. Don't unplug your iPhone until the process is complete!


 
When you're finished, you'll see the icon to safely eject your iPhone.

In the future, if you need to restore a backup, navigate back to this screen and click on Restore Backup.


Don't forget that you should back up your Mac as well! Learn how to back up your Mac to iCloud here.
Top Image Credit: JKstock / Shutterstock.com