By

Leanne Hays
Updated 07/31/2023
What to Know
To turn off RTT calling, open the Settings app, tap Accessibility, tap RTT/TTY, and toggle off Software RTT/TTY and Hardware TTY.

If RTT randomly turns on, you may be calling someone who only has RTT service, or your iPhone may be set to use RTT calls.

You can easily turn RTT calling back on after turning it off.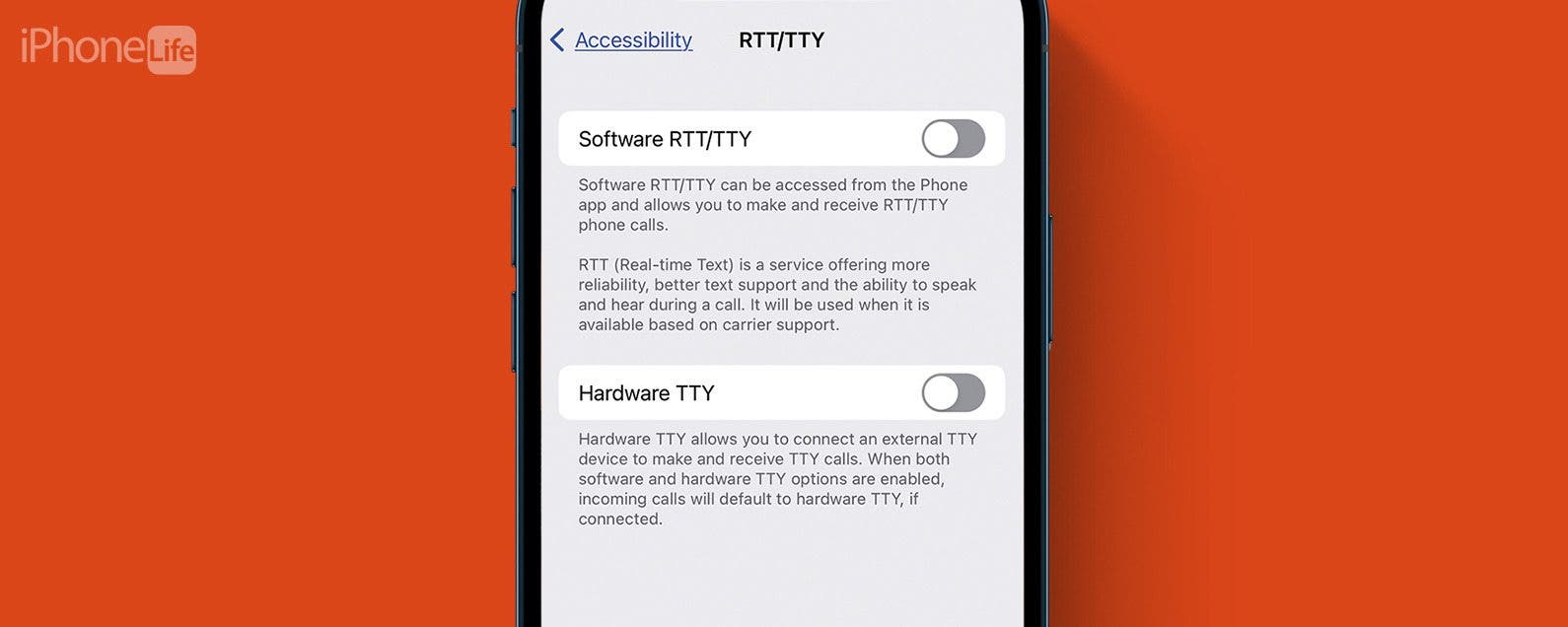 RTT on an iPhone is a built-in assistive technology that lets users call and receive phone calls with text instead of voice. If you don't need to make RTT calls, here's how to turn off RTT on your iPhone or iPad. 
How to Turn Off RTT on an iPhone & iPad (Real Time Text)
TTY and RTT calls are very useful for deaf and hard-of-hearing iPhone users, but if you don't need or want this accessibility feature, you can turn it off in a few easy steps; here's how! For more great tutorials about iPad and iPhone Accessibility settings and assistive technology, check out our free Tip of the Day.
 
FAQ
What is RTT calling? RTT stands for Real Time Text; this assistive technology lets you use text to communicate during a phone call right from your iPhone or cellular iPad.

What is TTY calling? TTY is similar to RTT, but calls require extra hardware like an external Teletypewriter (TTY), Telecommunications Device for the Deaf (TDD), or Text Telephone (TT).

Are RTT calls recorded? RTT and TTY calls have archived transcripts, which you can review: open the Phone app, tap Recents, tap the More info button next to the call, then tap the Outgoing Call or Incoming Call history to view the RTT transcript.
Now you know how to turn on RTT, and how to turn off RTT on an iPhone or iPad. Come back to iPhone Life any time you want to learn more about your iPhone's features and settings!

Discover your iPhone's hidden features
Get one daily tip each day (with screenshots and clear instructions) so you can master your iPhone in just one minute a day.