By

Rachel Needell
Updated 08/22/2023
What to Know
watchOS 10 has completely revamped and redesigned the Weather app on the Apple Watch.
The new version of the app is easier to navigate and appears less buggy in its early months.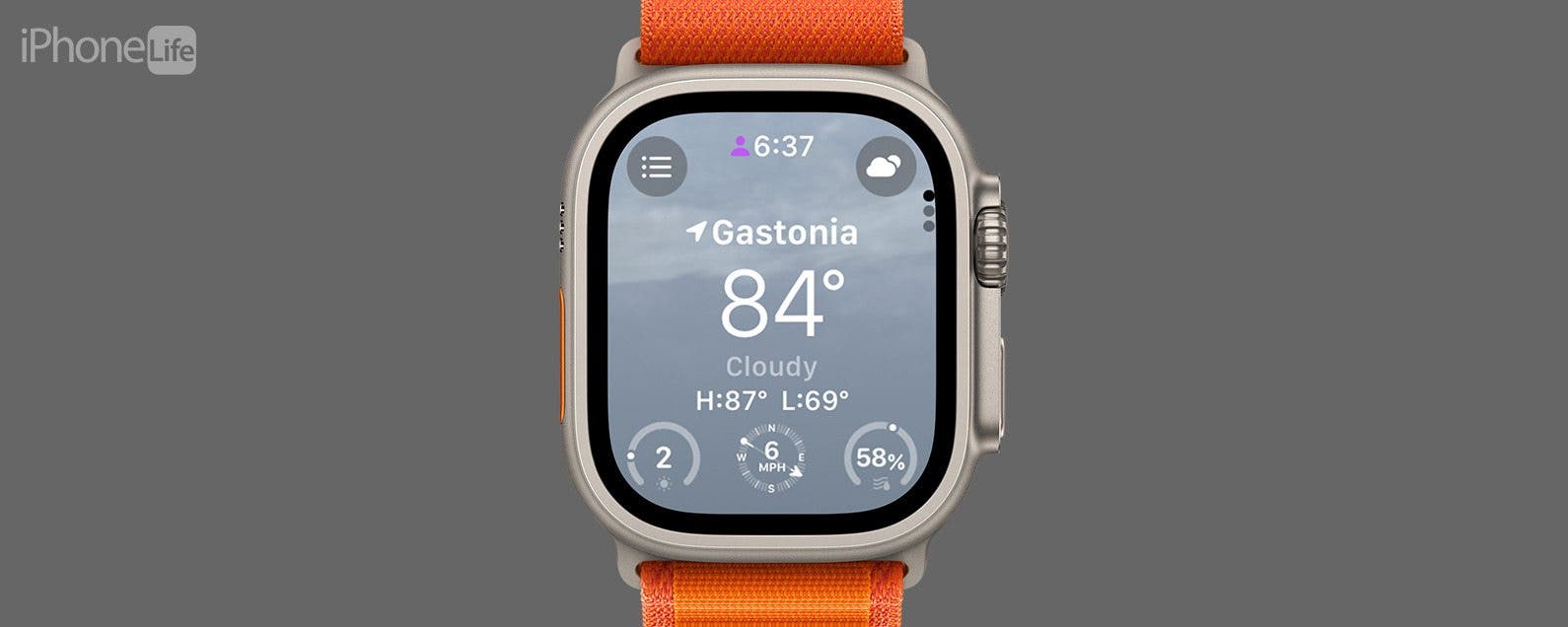 With Apple releasing watchOS 10 this fall, Apple Watch lovers will be very interested to know that the Weather app has been completely redesigned. This new version is easier to use and doesn't seem to have many bugs that the previous app struggled with. If you're ready to learn how the new Weather app on Apple Watch works, keep reading!
Jump To:
How to Use Apple Watch Weather App in watchOS 10
System Requirements
This tip works on Apple Watches running watchOS 10 or later. Find out how to update to watchOS 10.
One of the more exciting updates coming with the new watchOS is the redesigned Weather app. In the past, I have actually deleted Weather as a complication on my watch face because I felt the app just didn't work very well. With watchOS 10, I'm finding the app much easier to navigate. If you like being kept up to date about Apple's latest software releases, be sure to sign up for our free Tip of the Day!
FAQ
How do I get the updated Weather app for Apple Watch? In order to gain access to the new and improved Apple Watch Weather app, you must update your Apple Watch to watchOS 10, released to the public in September 2023.
Why is my Weather app on my Apple Watch not loading? If you haven't already updated to watchOS 10, you may find that this is a common occurrence with the older version of the Weather app on Apple Watch. Try restarting your device and updating it to the latest watchOS.
Why does the Weather app on my Apple Watch look different? If you have automatic updates turned on for your Apple Watch, it is most likely that the watch updated to a new version of watchOS. Read the article above to learn how to use the new version!