By

Ashleigh Page
Updated 09/19/2023
What to Know
Before you learn how to downgrade iOSes, there are several steps you need to take to avoid losing data or running into problems.
Apple doesn't make it easy to downgrade iOSes because iOS updates often improve security features and fix breaches and leaks.
Learn how to downgrade iOS 17 to 16 securely without losing all your data!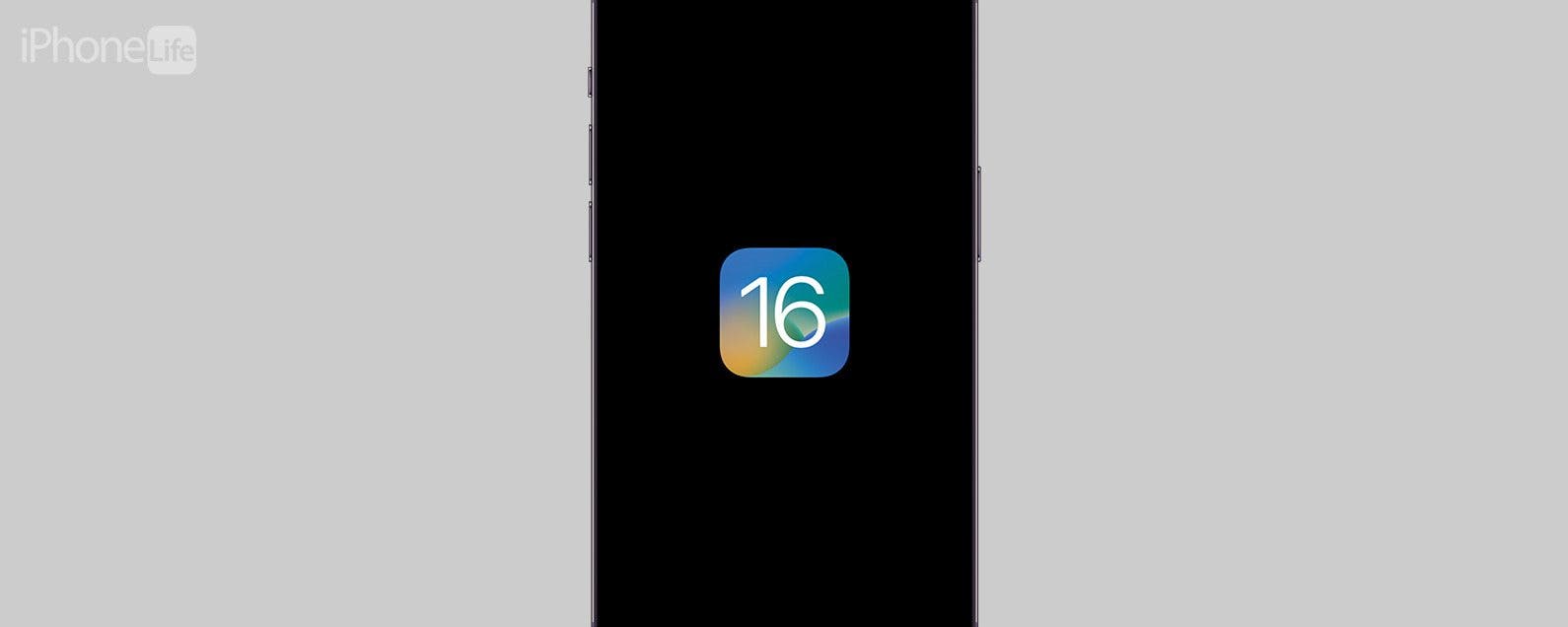 Struggling with buggy software or simply dislike the latest features? Apple doesn't make it easy to revert back to a previous software version. Before you begin, we'll cover some important things you need to know before you reinstall iOS software, then we'll walk you through how to downgrade iOS versions.
Jump To: 
Important! Read Before You Downgrade iOS
To reinstall an iOS update, you'll need to download the previous software version on your computer, restore your iPhone to factory settings, load the downloaded software on your iPhone, then restore your data from a previous backup. Because of this process, there are a few important points you need to consider before making the decision to uninstall the latest iOS:
You will lose any data from after your latest iOS update. This is because a later version backup cannot be used after you downgrade to an earlier software version. While you can still use an earlier backup, you will still be losing some data. 
Apple Watch users might lose some functionality. If you've already installed the latest watchOS on an Apple Watch, you may not be able to fully use your wearable after downgrading your iPhone software. This is because there is no way to downgrade your watchOS, and this may cause incompatibilities.
Make sure the previous software version is still signed by Apple. If the software version is no longer signed, Apple has stopped supporting the iOS version and you cannot downgrade. To quickly check this, go to ipsw.me and select your device and desired software version to see if the iOS is still signed. 
Note: All iOS 14 versions and iOS 15.0 and some iOS 16 versions have been unsigned by Apple, so you can no longer downgrade your iPhone software to these versions.
If you feel that reverting to the previous iOS version is still the best option for you despite the setbacks mentioned above, follow the instructions below covering how to uninstall an iOS update. If you'd like to learn how to make the best use of your iPhone, consider signing up for our free Tip of the Day. 

Discover your iPhone's hidden features
Get one daily tip each day (with screenshots and clear instructions) so you can master your iPhone in just one minute a day.
Step 1: Find Your iPhone Model
To downgrade your iOS version, you'll need to know your iPhone Model so you can select the proper software to download. If you already know your iPhone Model (such as iPhone 14, or iPhone 13 Pro Max), you can skip this section and move to the next. If you're unsure about which iPhone you have, follow the steps below to quickly find your iPhone Model. 
Open the Settings app. 


Tap General.



Tap About. 


You'll see your iPhone model listed next to Model Name. 


Step 2: Create a Full Backup of Your Data
Before getting started, I recommend creating a full backup of your iPhone data to iCloud or to your computer. As noted above, you cannot use the latest iOS backup when you downgrade, but this extra backup acts as an additional safety measure. By creating the backup, you can fully restore your data if you change your mind after downgrading the software and want to reinstall the latest version of iPhone software. When in doubt, I find it is always better to have extra backups.
Step 3: Download IPSW File to Computer
The next step is to download the previous iOS for your model of iPhone. Apple does not offer downloads of older versions of software, so I recommend using this site, which provides the downloads for free. 
An .ispw file will be downloaded. You can either keep this file in your Downloads folder or move it to your desktop so you can more easily find it in the steps below.
Step 4: Prepare Your iPhone to Downgrade iOS
Now, we'll prepare your iPhone for the iOS downgrade. To do so: 
Connect your iPhone to your PC or Mac using a Lightning cable. 
Place your iPhone in Recovery Mode using the method described in the section below. 
How to Place Your iPhone in Recovery Mode
Once in Recovery Mode, you'll lose any data from your time with the latest iOS, so if you want to create a backup, you'll need to do that before following the steps below.
iPhone 8 or later, including iPhone SE (2nd generation): Press and quickly release the volume up button. Press and release the volume down button. Then, press and hold the side button until you see the recovery mode screen.
iPhone 7: Press and hold the Volume Down and Power buttons until you reach the recovery mode screen.
iPhone 6s or earlier: Press and hold the Home button and Power button until you reach the recovery mode screen.
Step 5: Restore Device to Downgraded iOS Version
Remember that ISPW file we downloaded? Now we're going to make use of it as we restore your device to the previous software. With your iPhone still connected to your computer, follow the steps below: 
If you're using macOS Catalina or later, open Finder and click your iPhone in the sidebar. (Open iTunes if you're using a PC or a software older than macOS Catalina.)
Hold the Shift key (PC) or Option key (Mac) and click the Restore button.

Select the .ipsw file you downloaded earlier.
Click Open.

Click Agree to accept Apple's Terms and Conditions.
The process to restore your device will begin and will take about 15 minutes. 
Step 6: Restore Backup on iPhone
Once your iPhone has been restored, it'll feature a clean copy of the earlier iOS version you downloaded. To get your texts, apps and other data back onto the phone, you'll have to restore from a backup. As mentioned earlier, you can't restore from a backup made after your latest iOS update, so you'll need to use an older backup. Here's how to recover an iPhone backup:
If you're using macOS Catalina or later, open Finder and click your iPhone in the sidebar. (Open iTunes if you're using a PC or a software older than macOS Catalina.)
Select Restore Backup.

Select the iOS backup you'd like to restore. (Make sure it is the correct one by looking at the date of the backup.)
If you're restoring from an encrypted backup, enter your password when asked.
Keep your device plugged into your computer while the restore process finishes. When it is done, your iPhone will be running your selected version of the software and you'll have all data up to the time of your restored update. That's all there is to it! If you're interested, you can also learn how to check the service history on your iPhone.