By

Rhett Intriago
Updated 09/07/2023
What to Know
VPNs encrypt your internet traffic, protecting your privacy.
You can turn off your VPN by going into Settings, and tapping VPN. Then, simply tap the toggle to turn it off.
However, if you value privacy, it is recommended that you leave your VPN on.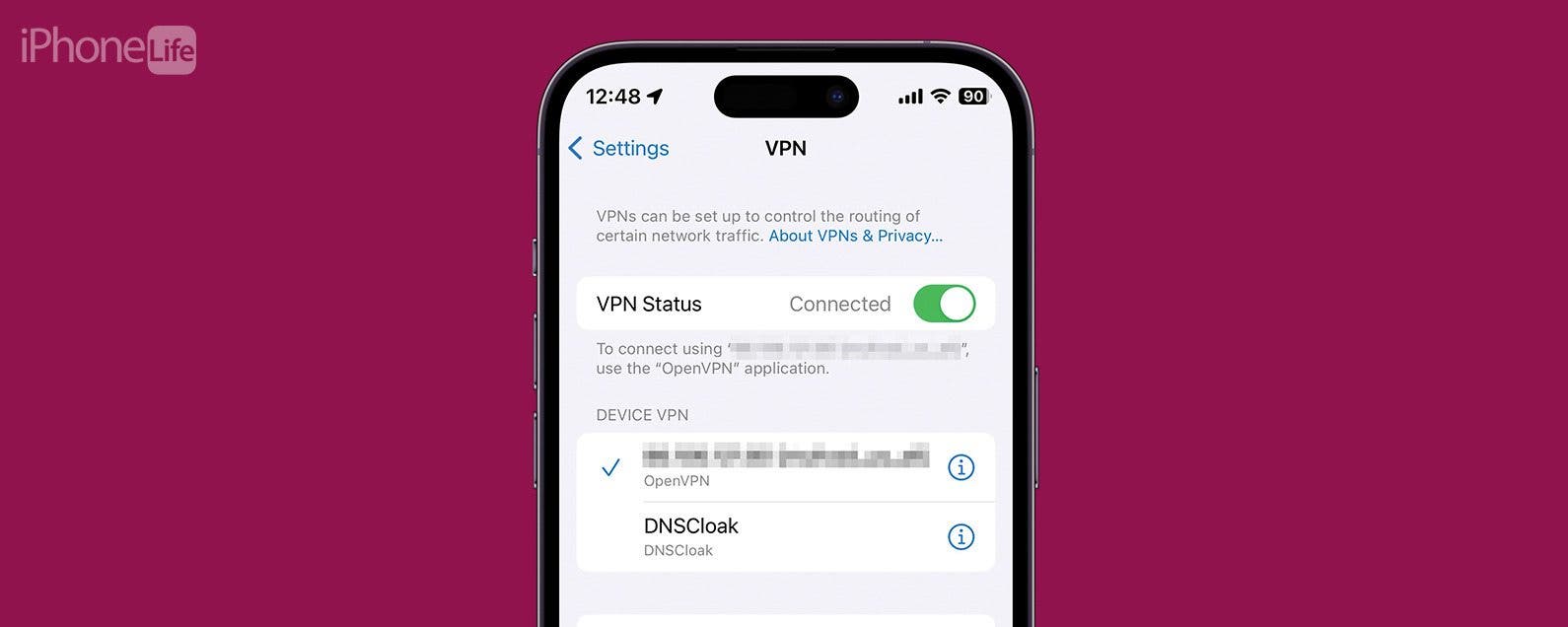 Using a VPN on your iPhone allows you to keep your internet connection private and secure. However, if you don't want to use your VPN 24/7, you need to know how to turn it off once you're finished using it. We'll show you how to turn off VPN on iPhone quickly and with as little trouble as possible.
Jump To:
What Is VPN on iPhone?
VPN stands for virtual private network. This encrypts your internet connection, whether you're using Wi-Fi or cellular data, ensuring your connection is secure. This means neither your cell carrier nor internet service provider can see your browsing data. When a VPN is enabled, you will see a VPN icon in the status bar when opening the Control Center: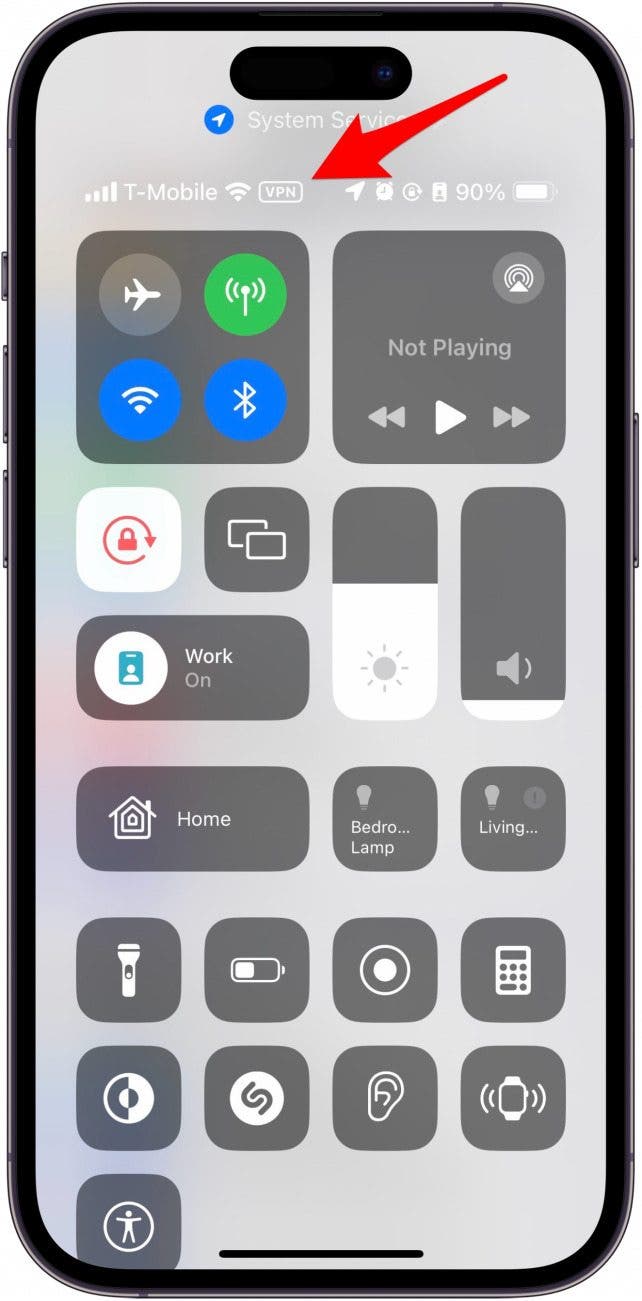 If you value your privacy, be sure to check out our free Tip of the Day newsletter for more advice on keeping your iPhone secure.

Discover your iPhone's hidden features
Get a daily tip (with screenshots and clear instructions) so you can master your iPhone in just one minute a day.
How to Turn Off VPN on iPhone
Now that you know what a VPN is, you might wondering how to use a VPN on iPhone. You can check out this article to find more details about how VPNs work and which ones are the most reliable. If you already have your VPN enabled and you're wondering how to turn it off, look no further:
If your VPN is enabled, you can tap the toggle to disable it. Simply tap the toggle to turn it back on again.


 

That's how to turn off your VPN on iPhone. If you want to re-enable your VPN, just follow the same steps above to get to the VPN toggle and turn it back on.
FAQ
Should I turn off VPN on my iPhone? If you already have a VPN enabled, I would recommend leaving it on at all times, since it will encrypt your internet traffic and keep your data private. This is especially important when on public Wi-Fi networks. If you would like to turn off your VPN, I would recommend only doing so when connected to your home Wi-Fi.
How to remove VPN from iPhone? If you follow the steps above to get to the VPN settings, you can tap the info icon next to a VPN, and then tap Delete VPN to remove it from your iPhone.
How to get VPN on iPhone? Once you've signed up for a VPN service and downloaded the associated app, the app should instruct you in how to add the VPN to your iPhone. To add it manually, you can follow the same steps in the previous section to get to the VPN section of the Settings app. Then, tap Add VPN Configuration…