Become a friendly neighborhood iPhone tracker for your friends with this simple solution.
By

Olena Kagui
Updated 06/08/2022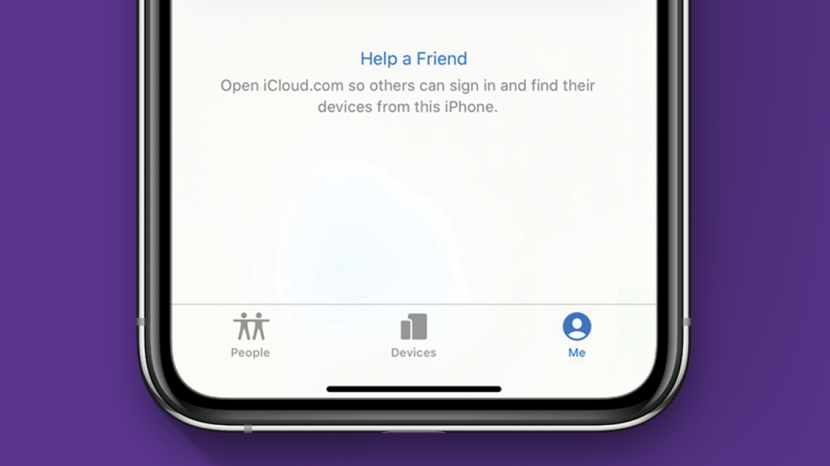 The iPhone Find My app is a great tool to find a misplaced, lost, or even stolen iPhone. While it is most commonly used to locate your own devices, you can also find someone else's iPhone using this feature. The Find My app allows you to help a friend find their iPhone, since it now cleverly combines the Find My iPhone and Find My Friends functions that Apple released previously.
Related: How to Find Your iPhone Even If It's Dead or Offline
How Do You Find Someone Else's iPhone?
Help someone else find their iPhone (or find your own iPhone from someone else's iPhone) by following these simple steps. Once you master this move, you can sign up for our free Tip of the Day newsletter to find more ways to be your friends' iPhone savior.
Open the Find My app.


 
Select Me from the options on the bottom of the screen.


 
Tap on Help a Friend at the very bottom. This will open iCloud.com.


 
Have your friend sign in to iCloud using their Apple ID to see their devices.


 
Select the device they are looking for.


 
If the lost device appears to be nearby, you can tap Play Sound to help you locate it.


 
If the lost iPhone is far away, you can tap Lost Mode to help protect the data on the phone and automatically turn on Low Power Mode to give you more time to search.


I don't recommend using the third option in that bottom menu--deleting everything from the iPhone with the Erase iPhone button—unless you're sure the phone is in danger and the private data is at risk of being stolen. To help make this decision, you can read up on what Lost Mode does, and see if it will do an adequate job of protecting the compromised iPhone.
Now that you know how to find someone else's lost iPhone, you'll be very popular with your more forgetful friends! Read about how accurate Find My iPhone really is next.