By

Rachel Needell
Updated 02/08/2023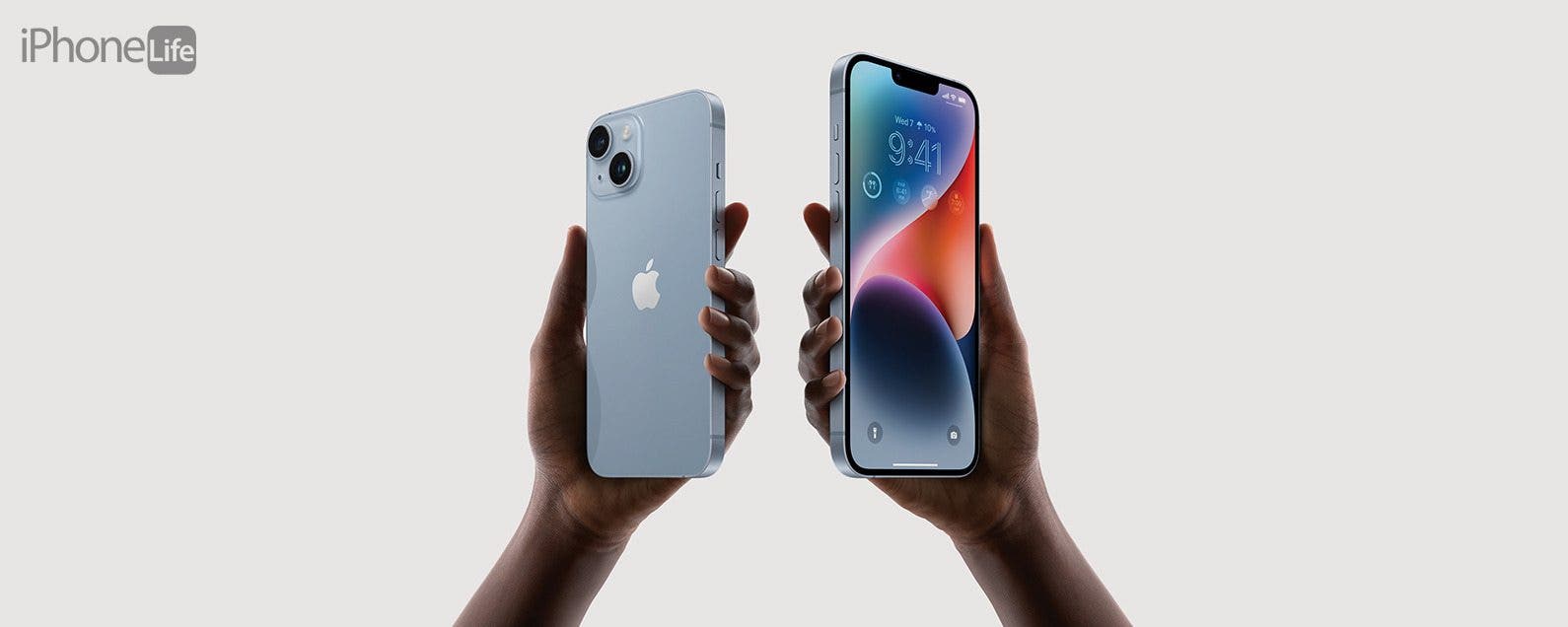 When I set out to write this article, I was looking for the most functional, stylish, easy-to-use, and well-made iPhone 14 accessories on the market. After testing a huge pile of every kind of case, charger, dock, and battery, I still had twice as many products as I could include, so I prioritized the most essential gear here. Without further ado, here is the gear most worthy of your shiny new iPhone 14.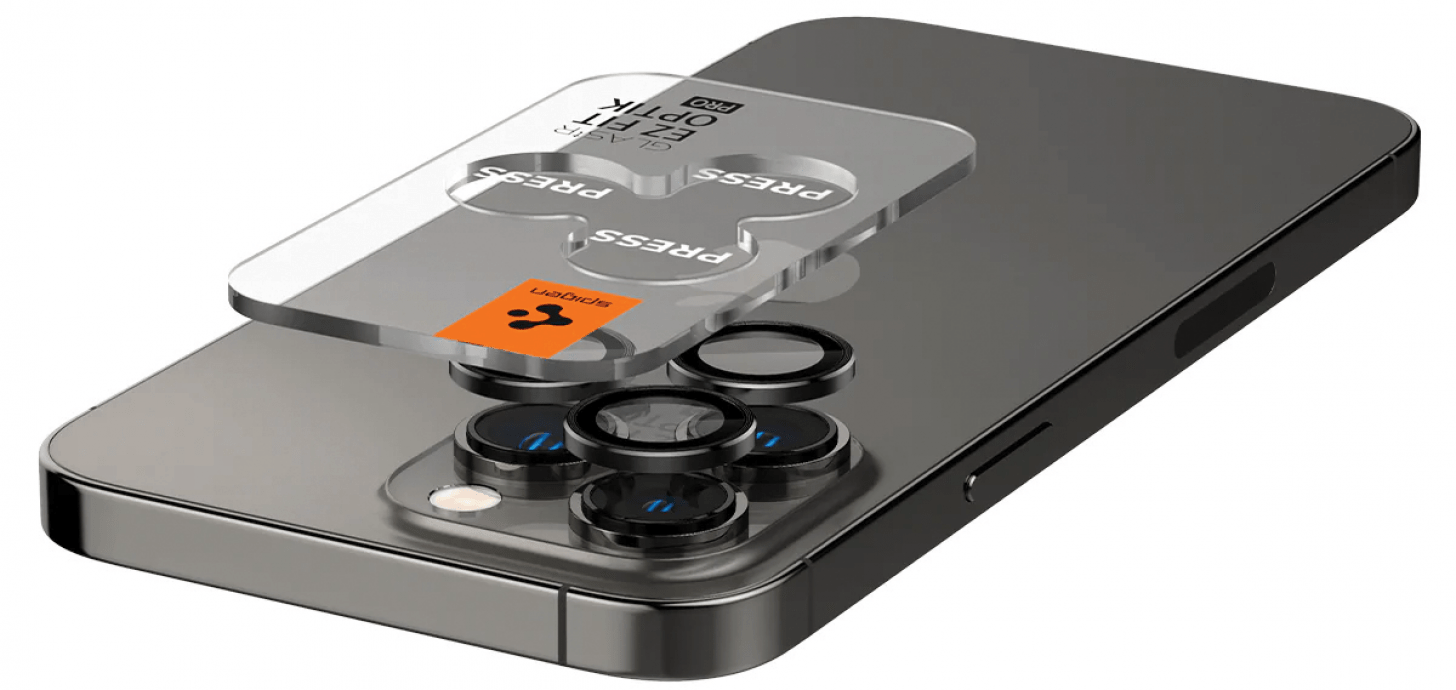 With every new model, the iPhone's camera lenses get bigger and more prominent, and therefore easier to damage. The Optik Pro lens protectors work with the entire 14 Series, are straightforward to install, and are unobtrusive once in use.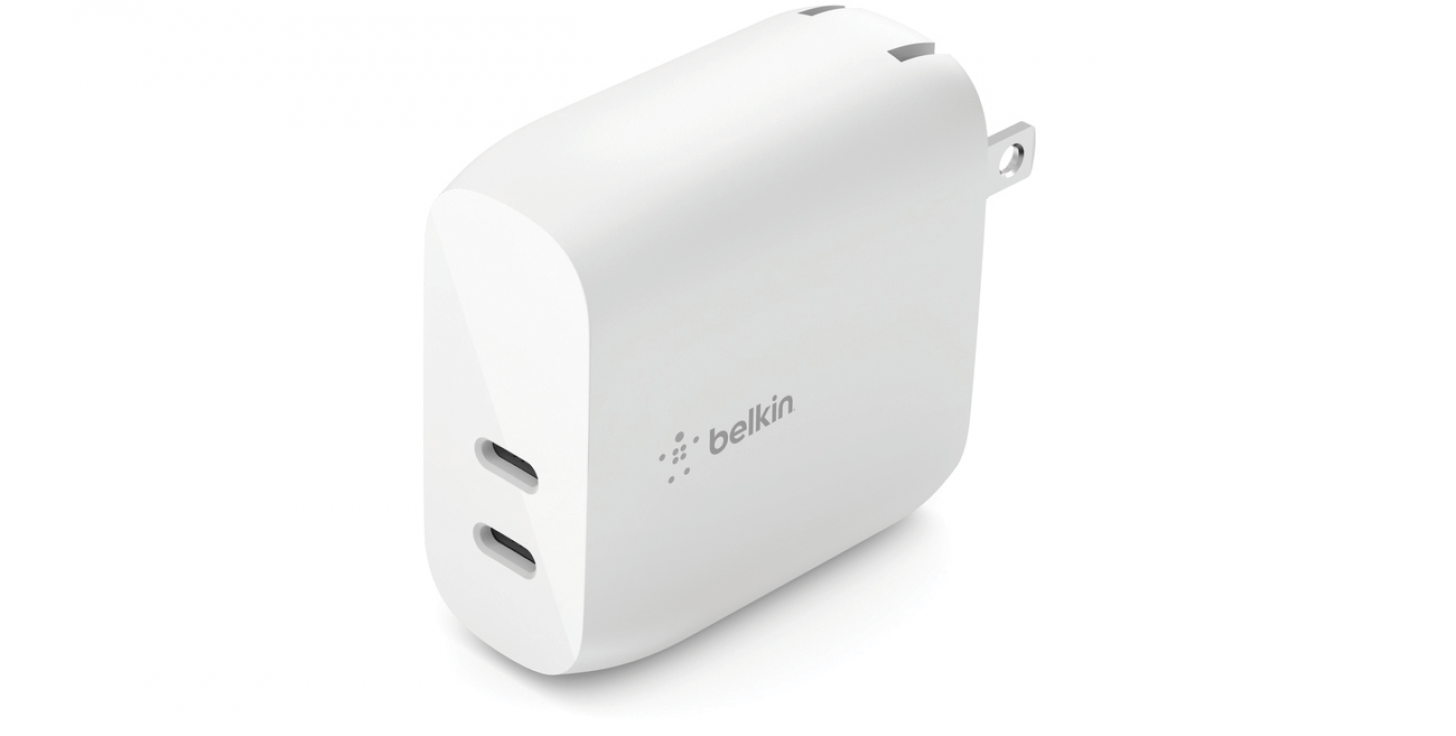 Like all recent iPhone models, the iPhone 14 series comes with a USB-C to Lightning cable, but no wall adapter. While Apple claims it is looking out for the environment by nobly reducing excess packaging, this means the first accessory I needed to acquire for my new 14 Pro was my own wall charger (and its accompanying packaging). This Belkin Wall Charger is the perfect solution: It has two USB-C ports, so I can also charge a second device, and a 40-watt output for fast charging.

Discover your iPhone's hidden features
Get one daily tip each day (with screenshots and clear instructions) so you can master your iPhone in just one minute a day.
Related: Can You Use an iPad Charger for iPhone? Here's What to Know (2023)
I like to take pictures when I'm out hiking in the mountains, but I also tend to drop my iPhone a lot. The Crux has saved me from disaster many times thanks to the included lanyard. And if I should lose my grip when not using the lanyard, the 10-foot drop protection increases the chances of my 14 Pro surviving my klutziness. The Crux is very easy to get on and off, which I appreciate because I don't like to use a rugged case for daily use. If you do prefer a rugged case for everyday use, the Spigen Geo Armor 360 ($31.99) is another excellent option. The two-part case comes with optional screen protection, but also works without it or with your own screen protector. The more I used the case, the more impressed I was with Spigen's attention to the details that make an iPhone case stand out. The buttons were satisfyingly easy to press, the case was easy to put on and take off, and even though the Geo Armor 360 makes the iPhone slightly bigger, somehow the iPhone still felt and looked slim and sleek.
Zagg has been in the screen protector business for a long time and it shows. The Glass Elite Privacy was simple to install, works perfectly with all my cases, and comes with a screen repair guarantee. Most importantly, the privacy filter protects sensitive on-screen information such as banking apps or the day's Wordle results from prying eyes.
For everyday use, I love stylish cases that let the color of my iPhone show through (hello, purple!), but add to it in a fun or beautiful way. The Karat Marble's opaque white marble design at the bottom that transitions to gold sparkles and then clear does that perfectly while offering 10-foot drop protection. CaseMate sells iPhone 14 Series cases in a variety of fun designs; just make sure you are buying the MagSafe version. I regularly switch between the Karat Marble case and the Zagg Milan Snap ($59.99). Not only is the Milan Snap MagSafe compatible, but it will also protect my phone from drops up to 13 feet. And the translucent Sunset Ombre color looked amazing with the purple of my iPhone.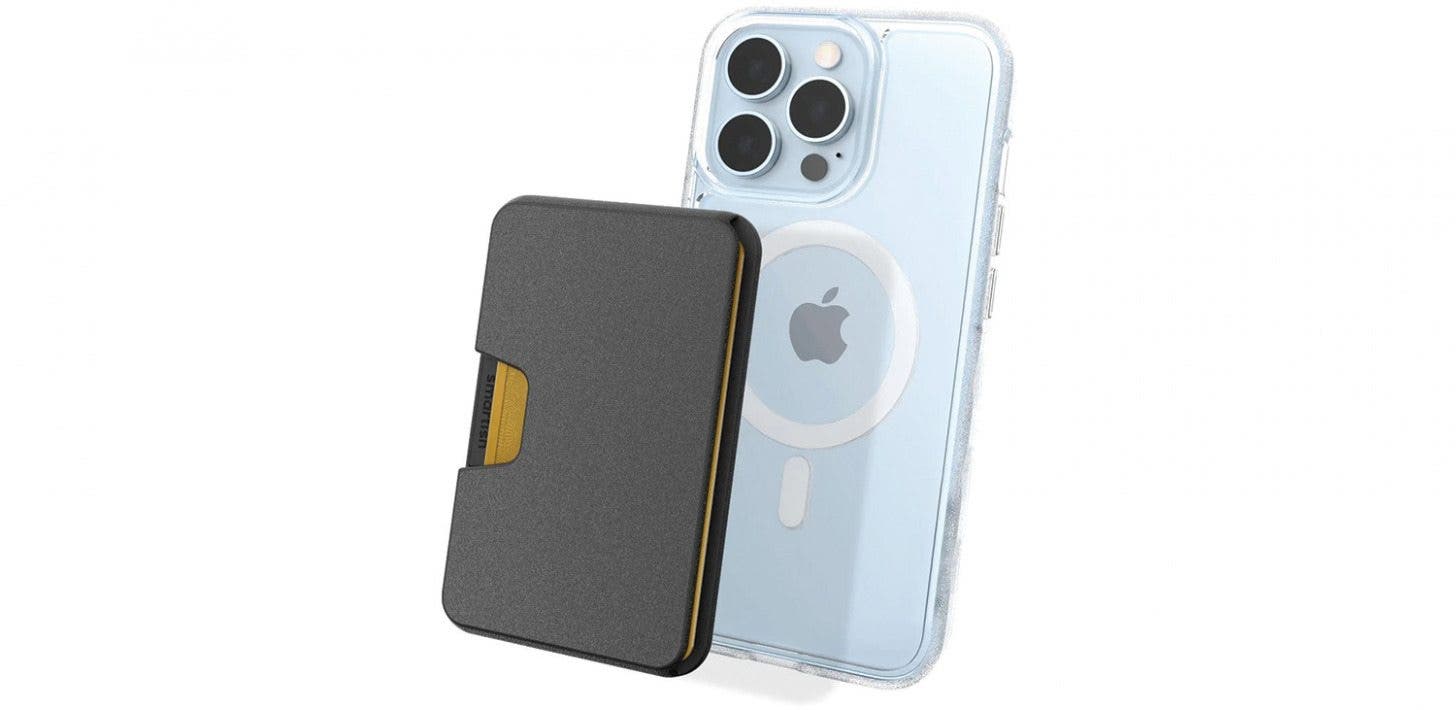 Every case featured here is MagSafe compatible, and accessories like this are the reason why. Rather than add a wallet case to my already full rotation of iPhone cases, I prefer to use a MagSafe wallet that works with whichever case I'm using that day. The Side Hustle is my iPhone wallet of choice because I can insert up to three cards when most of the other wallets I tested only fit two. Whether I'm carrying one card or three, the Side Hustle holds them securely in place and then easily releases them when I need them.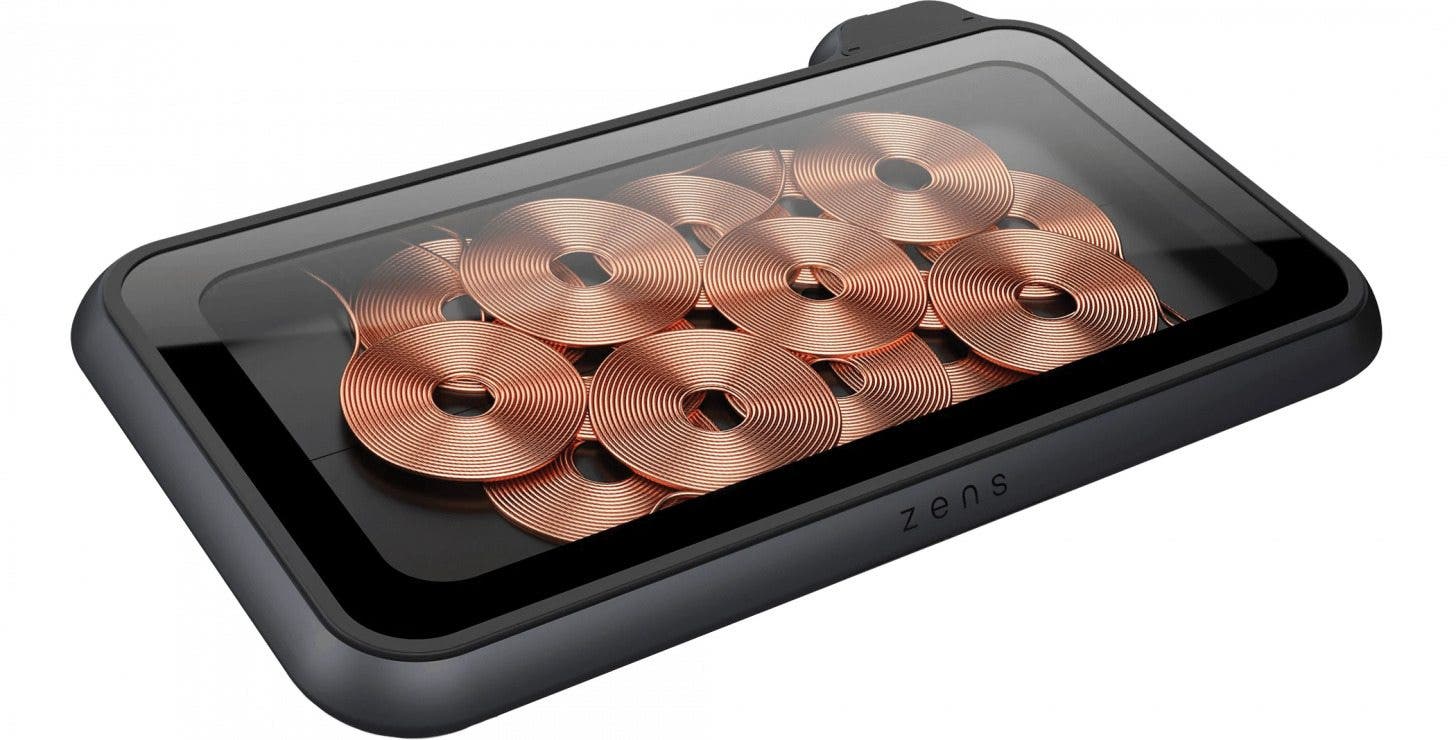 The clear charging surface that gives this Qi charging pad its name shows off the 16 copper coils underneath, and I'm obsessed with how beautiful it looks. I love that I can set my iPhone and another device down to start charging without worrying about getting the placement just right and that I also can charge a third device via the USB-A port. I'll definitely be getting the Zens Aluminum Apple Watch USB-stick ($44.99) so I can charge my Apple Watch at the same time as my 14 Pro.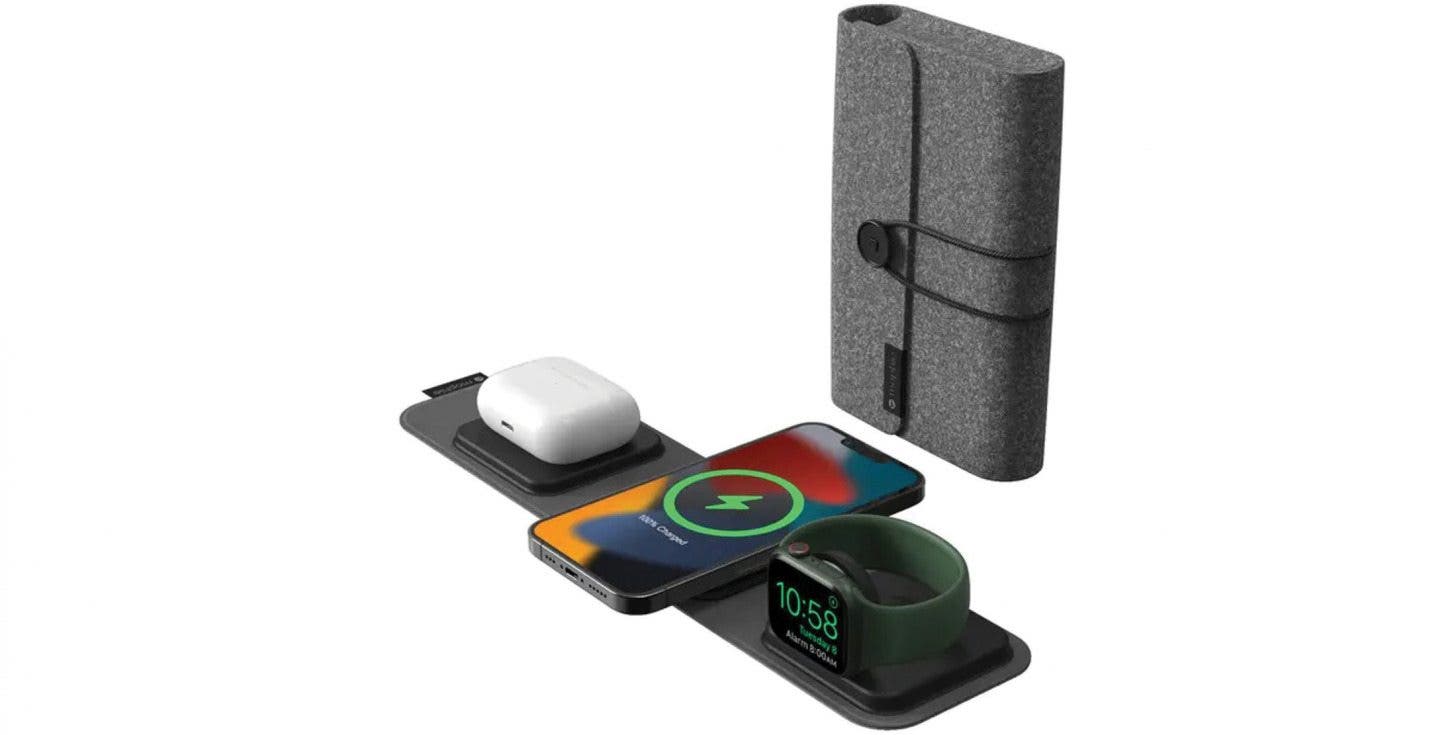 Without fail, when I'm traveling, I'm sure to leave at least one essential charging accessory behind. But thanks to this portable charger and the attractive felt carrying case that neatly holds the charger, wall adapter, and cable all together, the days of nursing my iPhone along in Low Power Mode until I can get my hands on a new cable are gone. The charger itself folds in thirds into a lightweight, compact unit and unfolds to reveal a wireless iPhone, AirPods, and Apple Watch charger that fits neatly on a hotel nightstand.

I've used AirPods with my iPhone almost exclusively since Apple introduced them, but they don't quite cut it as workout earbuds. These wireless earbuds stay securely in my ears even when I'm cycling on uneven terrain or I'm in downward dog. The Elite 7 Active can stand up to the moisture that comes with working up a sweat, and they have great sound quality that I customized for my personal hearing in Jabra's Sound+ app. I appreciate the way the HearThrough feature and Active Noise Cancellation let me either stay aware of my surroundings when running outside or tune them out when working out at the gym.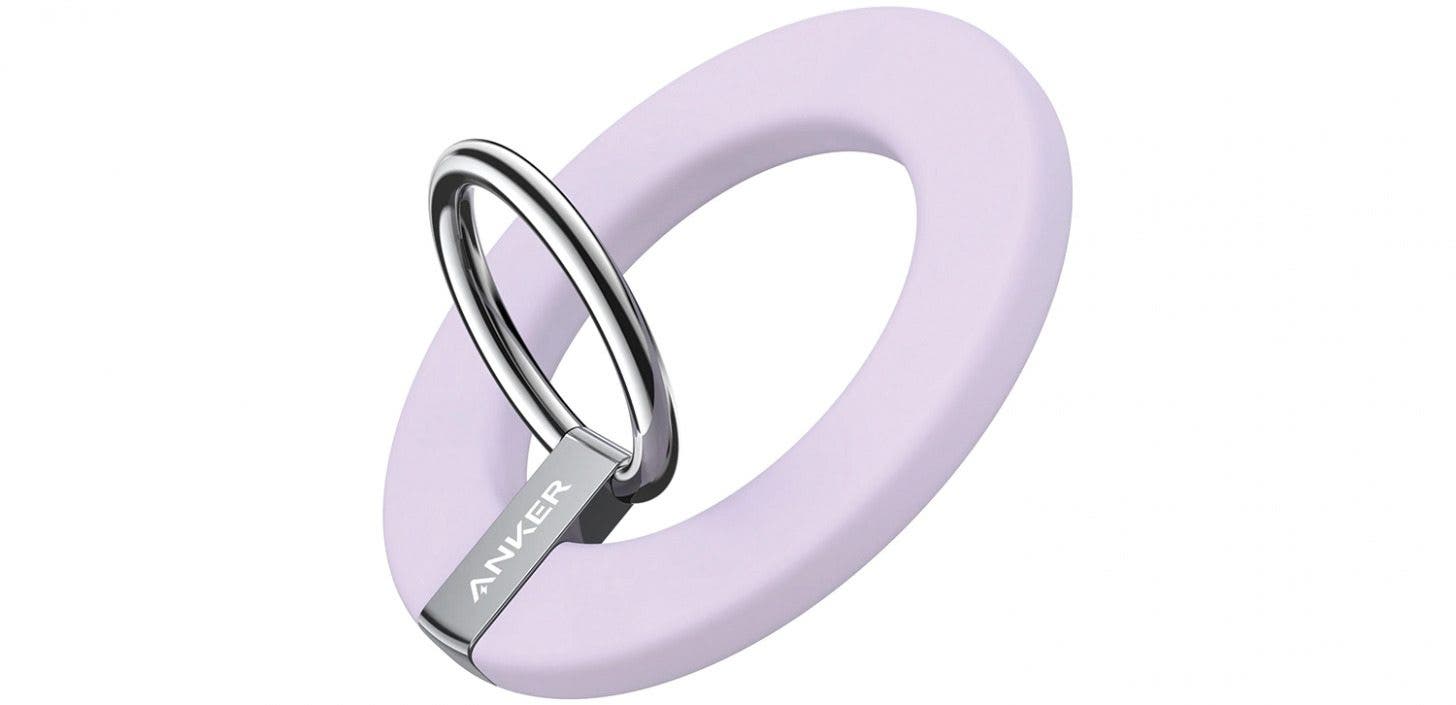 The iPhone 14 Pro Max has a lot going for it, including its bigger screen. The downside is that it can be harder for those of us with smaller hands to get a good grip on it. If you've ever dropped your iPhone on your face while using it in bed or struggled to text one-handed, you know what I'm talking about. This phone grip from Anker keeps your MagSafe-compatible iPhone securely in your hand while you use it. The center ring even rotates so you can get just the right grip, plus it doubles as a kickstand!