By

Olena Kagui
Updated 10/31/2023
What to Know
The Stats: For Model S/X/3/Y app is the best app for tracking energy use, charging rates, and creating meaningful graphs of your trips.
Watch app for Tesla lets you use your Apple Watch as a Tesla key - no internet connection needed.
Remote for Tesla makes it easy to queue Tesla commands via the Shortcuts app to automate your daily car tasks.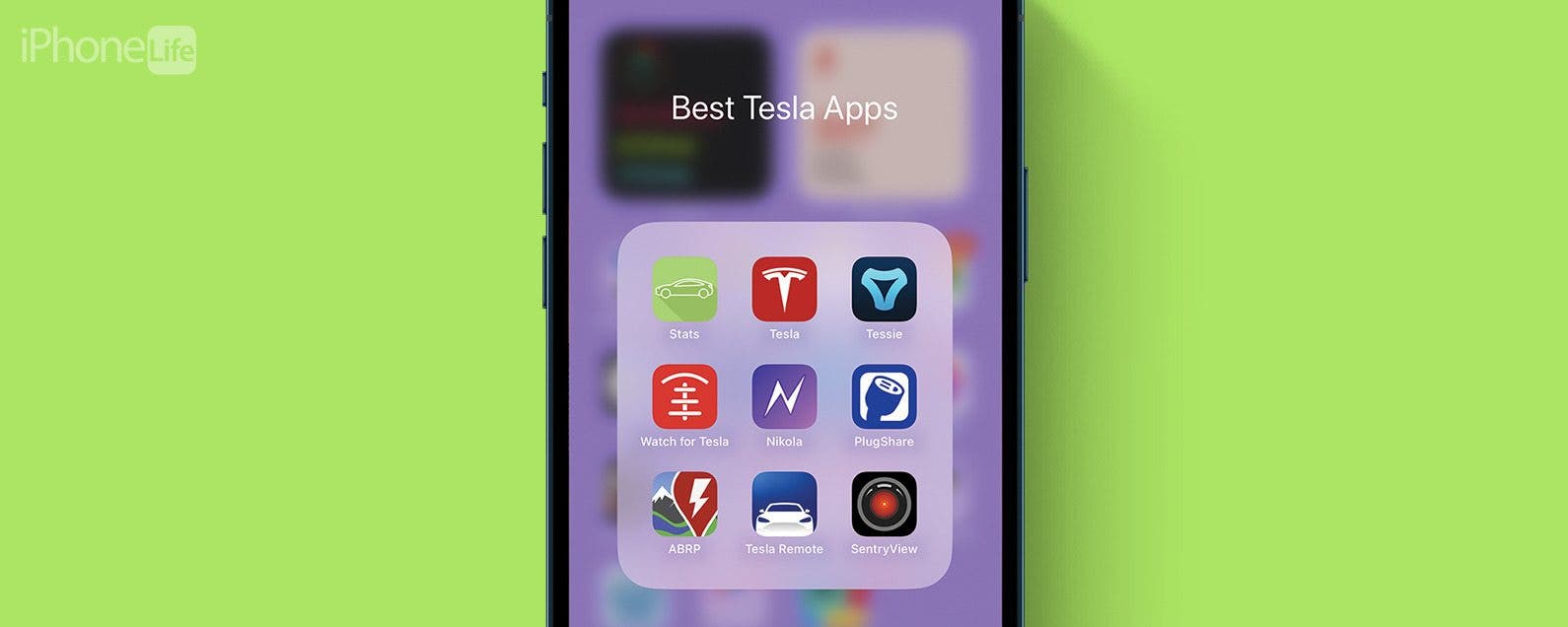 One of the unique things about owning a Tesla is the wide selection of third-party apps to explore. Every third-party Tesla app offers a unique approach to controlling your Tesla with your iPhone, and some have unique features that the official Tesla app doesn't offer. I've been testing every single Tesla app I could find since getting my Tesla Model 3 in 2019, and these are my top picks. 
Best Tesla App for Apple Watch Users
One of my biggest frustrations with the official Tesla app is that it isn't available on the Apple Watch. The Watch app for Tesla ($19.99) lets you do pretty much everything on your Apple Watch that the official Tesla app can do on an iPhone and then some. Watch app for Tesla balances all the vital features, such as controlling your car and even turning your Apple Watch into a Tesla key without an internet connection, but it also has the silly fart button. Some of Tesla's sillier features seem to be missing from most apps, including the official Tesla app.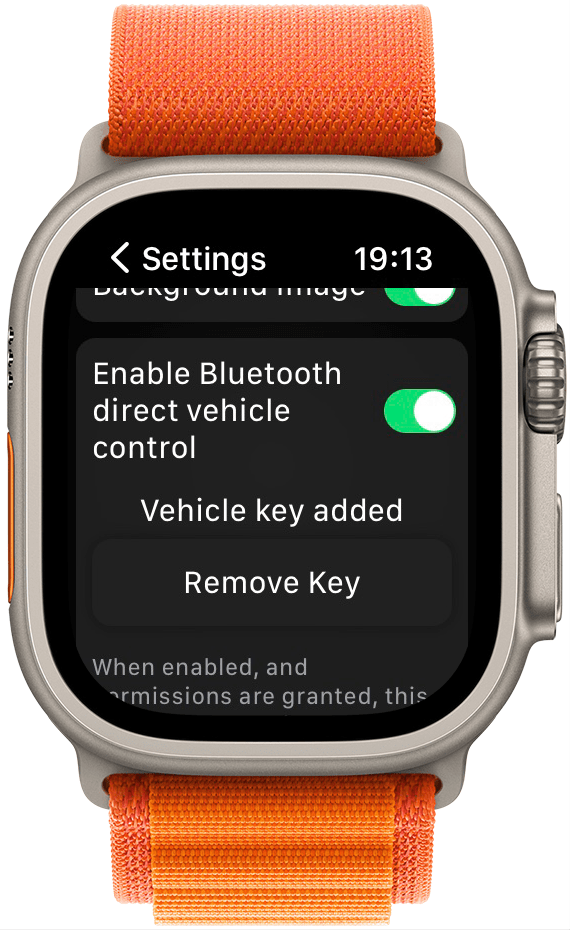 Despite being called the Watch app for Tesla, this app is also available for your iPhone, iPad, and even Mac! Not only does the Watch app for Tesla work across Apple devices, but it is also frequently updated. This means that you can expect it to keep getting better and continuously offer new features.

Discover your iPhone's hidden features
Get a daily tip (with screenshots and clear instructions) so you can master your iPhone in just one minute a day.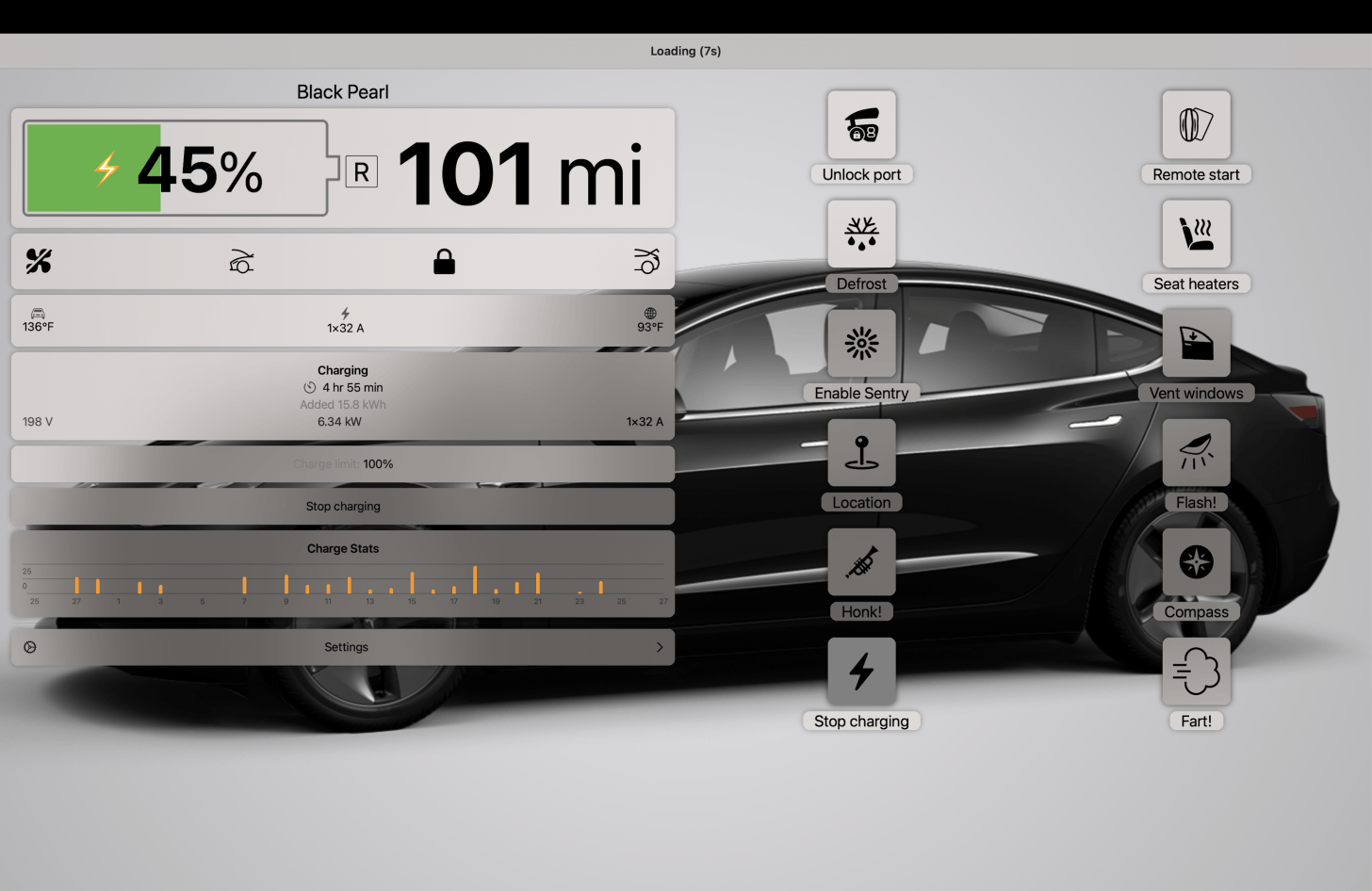 If you have an iPhone 14 Pro or Pro Max, you can enjoy some bonus Dynamic Island and Live Activity features as well. The one-time fee of $19.99 is well worth this nifty app that will make the life of any Tesla owner a little easier. For more articles about iPhone apps, Tesla for Apple user tips, and other tech topics, remember to sign up for our free Tip of the Day newsletter.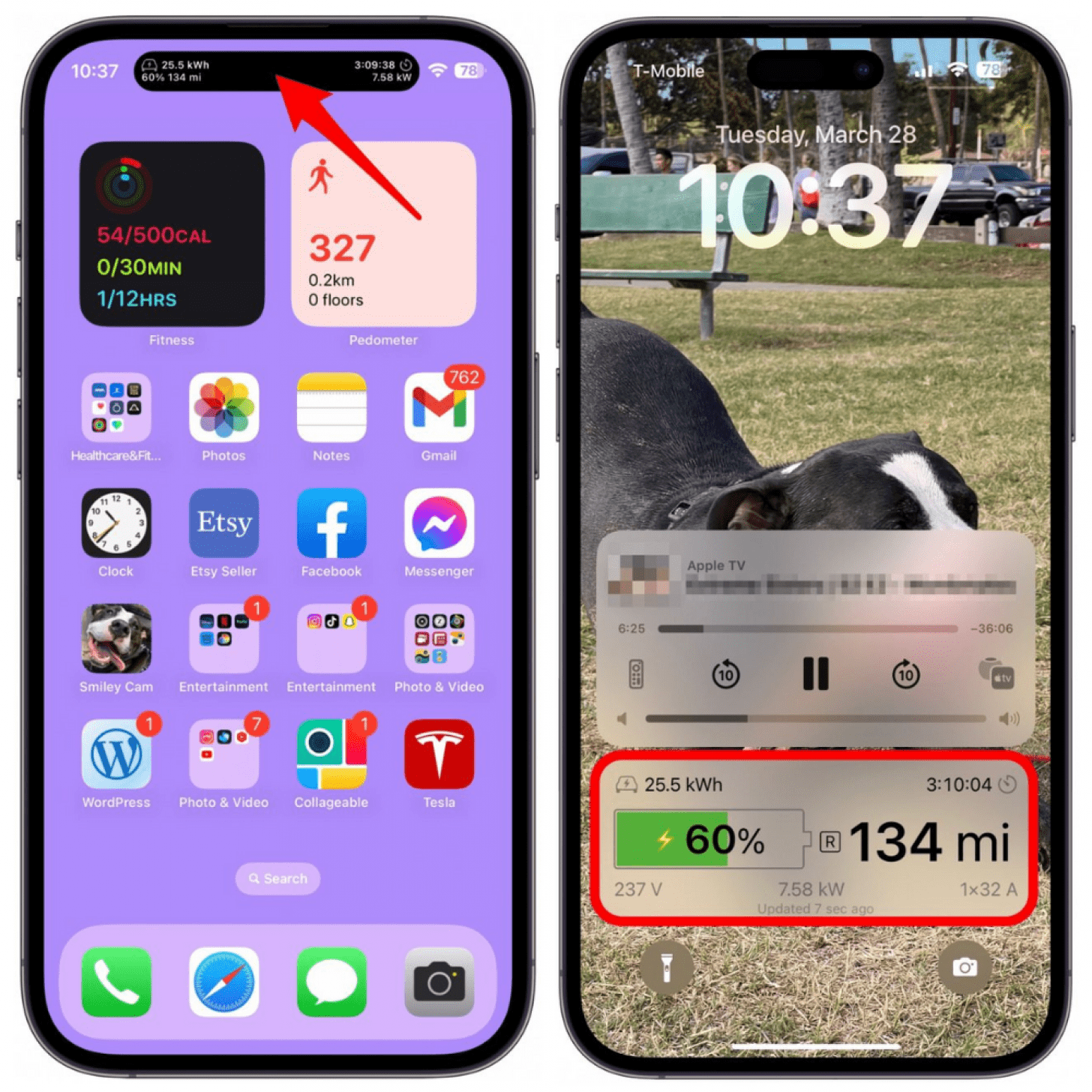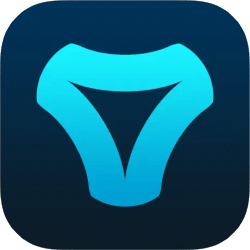 Best Tesla App for Dog Mode Users with Safety Alerts
If you are looking for a well-designed and easy-to-use third-party Tesla app, Tessie—For your Tesla (Starting at $4.99/month) is your go-to! Tessie offers a free 14-day trial; then, you have the option to pay $4.99/month, $49.99/year, or a $199.99 one-time fee. Tessie is easy to navigate and use—I actually find it more intuitive than the official Tesla app. One of my favorite app features is that you can customize which four of the main features are available at the top of the screen.
Another big perk of using Tessie is that you can turn on a variety of alerts once you Allow Notifications on your iPhone. These include weather warnings, open door alerts, the end of a drive, low battery warnings, and climate safety monitoring. I love Dog Mode, and I use it a lot while running errands, but I always worry that it will malfunction and my dogs will get too hot. The climate safety monitoring alert will let you know if the temperature inside the car exceeds a set number. This is fantastic peace of mind for pet owners.
Finally, there's also a cool Automation feature that lets you create automations directly in the app. For example, you can create a repeating automation to set the climate in the car to a comfortable temperature at your expected time of departure on the days you go to work. There are other apps that let you automate your Tesla via the Shortcuts app, but doing it within the app itself is a lot easier.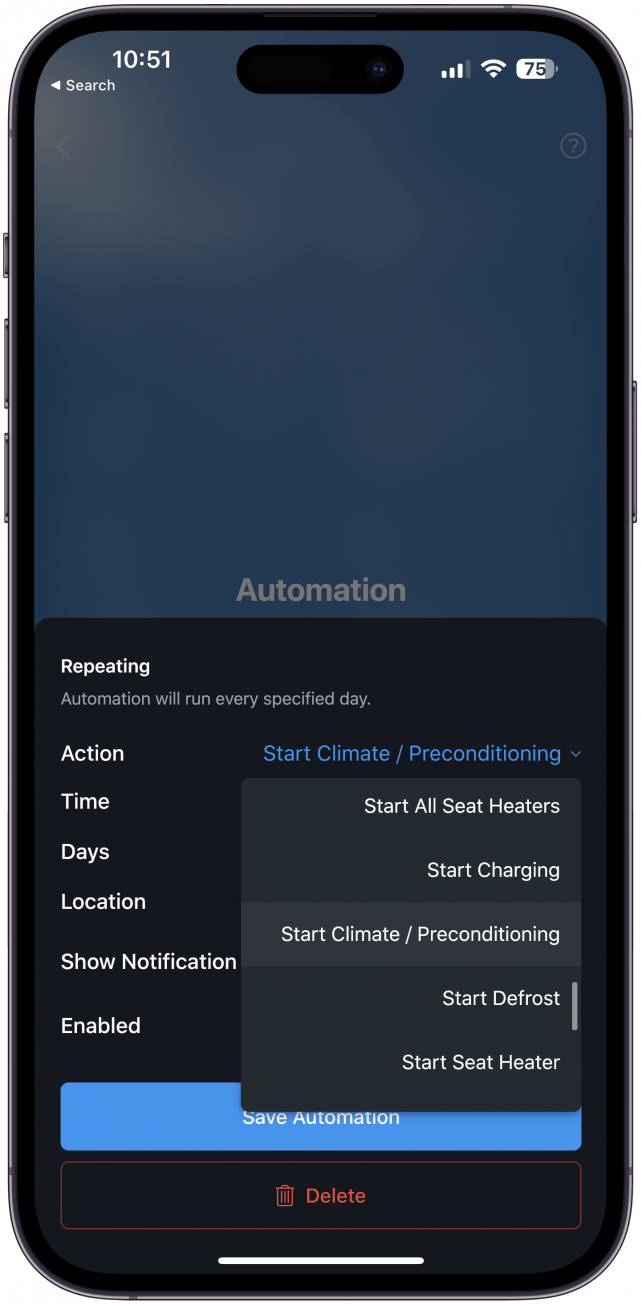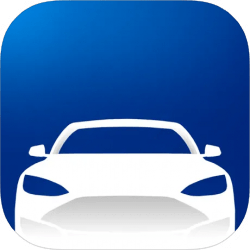 Best Tesla App for Shortcuts App Users for Easy Automations
I was a little hesitant to pay $29.99 for yet another Tesla app, especially since there are so many free and cheaper options. However, Remote for Tesla ($29.99) is a must-have for anyone who uses the Shortcuts app because it comes with over 80 actions that can be incorporated into a shortcut and automated. Basically, I can have my car unlocked, ventilated at my ideal temperature, and ready to navigate to my destination automatically every morning.
Outside of the Shortcuts compatibility, the app is pretty basic. The interface includes all the expected features, such as locking or unlocking the car and climate control. It also lets you see where your car is on a map and how fast it is driving.
One unique feature is that you can get information about your current trip and save up to two for future reference. Since the Tesla only has three trip-saving slots, having these two extra slots can be helpful if you like to track your trips for tax purposes or just for fun.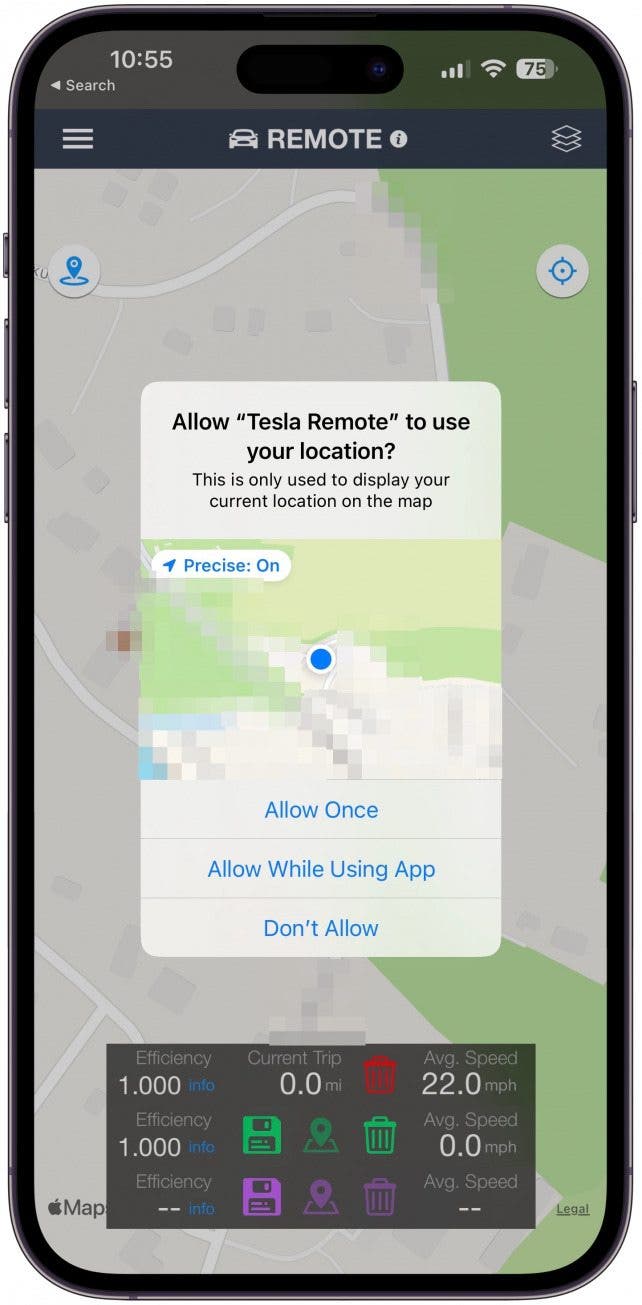 Best Tesla App for Tracking Detailed Statistics
If you are a fan of numbers and keeping track of all sorts of driving or expense statistics, Stats: For Model S/X/3/Y (Starting at $4.99/month) was made for you. I downloaded Stats to keep track of a cross-country road trip. I wanted to see how far we drove daily, how much charging cost, and how the battery life held up with us using Camp Mode.
The Stats app can be purchased for a one-time fee of $109.99, but you can also pay $4.99 per month or $49.99 per year. You can also purchase some extra features for one-time fees, such as unlock max range compare for $3.99, trip recorder for $7.99, and dash-cam viewing for $4.99. If you have an iPhone 14 Pro or Pro Max, you can enjoy some bonus Dynamic Island and Live Activity features as well.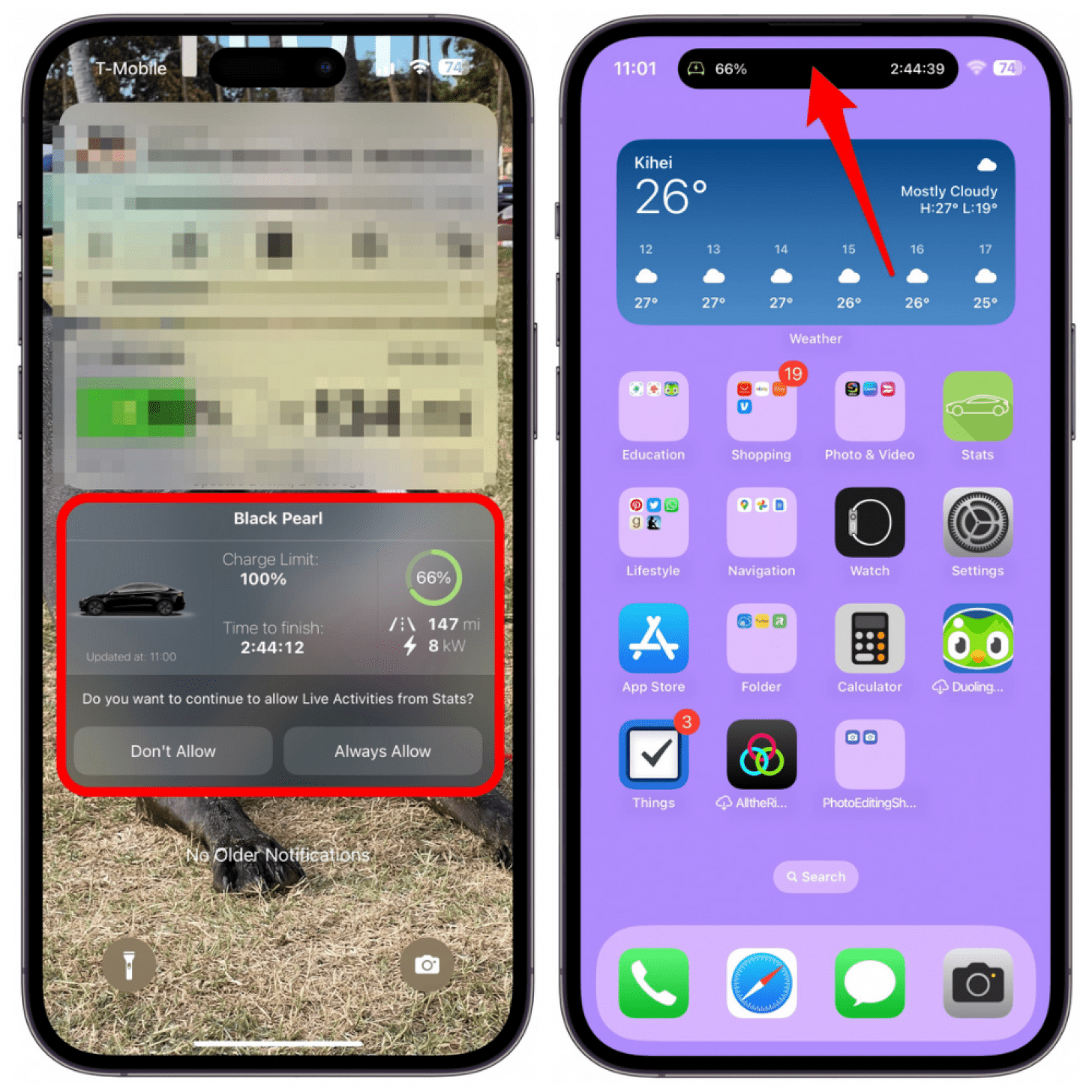 In addition to an extremely detailed look at various statistics, the Stats app also has some basic Tesla controls like lock/unlock, opening the trunk and frunk, basic climate controls, enabling/disabling Sentry mode, and turning Dog Mode on or off. The Stats app will also let you quickly save or export the graphs with all your data to share with others.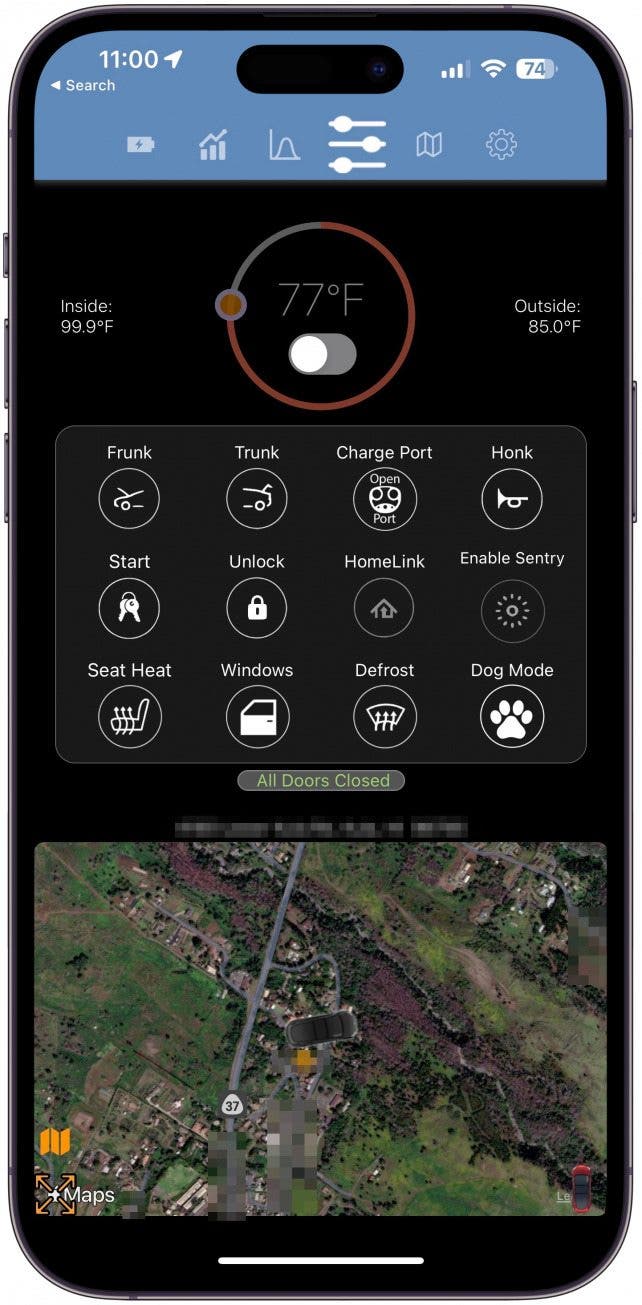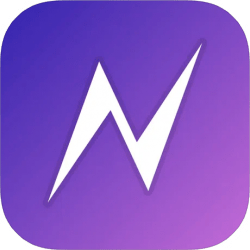 Best Tesla App for EV Enthusiasts Who Want to Help Improve the App
Nikola for Tesla ($9.99/month or $79.99/year) is not an app that's often talked about in the Tesla world, and I'm honestly not sure why. This app gives you all the basic control features that you would expect to see in a Tesla app, but there are a lot of great extras that you won't find elsewhere. For example, in addition to showing you your regular driving history, you can see a lot more information about the efficiency of your drive, your max and average speeds, CO₂ saved, and even your MPGe (your miles per gallon of gasoline-equivalent.)
Another thing I love about this app is that there's an "Ideas Welcome" button right in the app that lets you email the developer directly to give them feedback. Plus, the developer responds to every review in the App store and is always working on improving the app. Nikola for Tesla also has a lot of automation options that you can add to your Shortcuts app with a tap of a finger, making an otherwise confusing process so much easier. If you want to try the app out, you can always try their free seven-day trial!
If I hadn't already paid for all these other apps, I would download Nikola for Tesla and use it as my primary Tesla app. If I ever experience any of my paid Tesla apps not working, this will become my go-to because I like the functionality and freshness of this app, plus the developer's willingness to learn from those who use their app.
Best Tesla App for Viewing Sentry Mode Footage on an iPhone
Sentry mode is an amazing safety feature that records activity around your car from four angles: front, back, left, and right. Tesla owners capture a lot of footage using Sentry mode, but there are few convenient ways to watch them from anywhere outside of the car. The SentryView ($7.99) app solves this problem by letting you plug in your storage device using an adapter.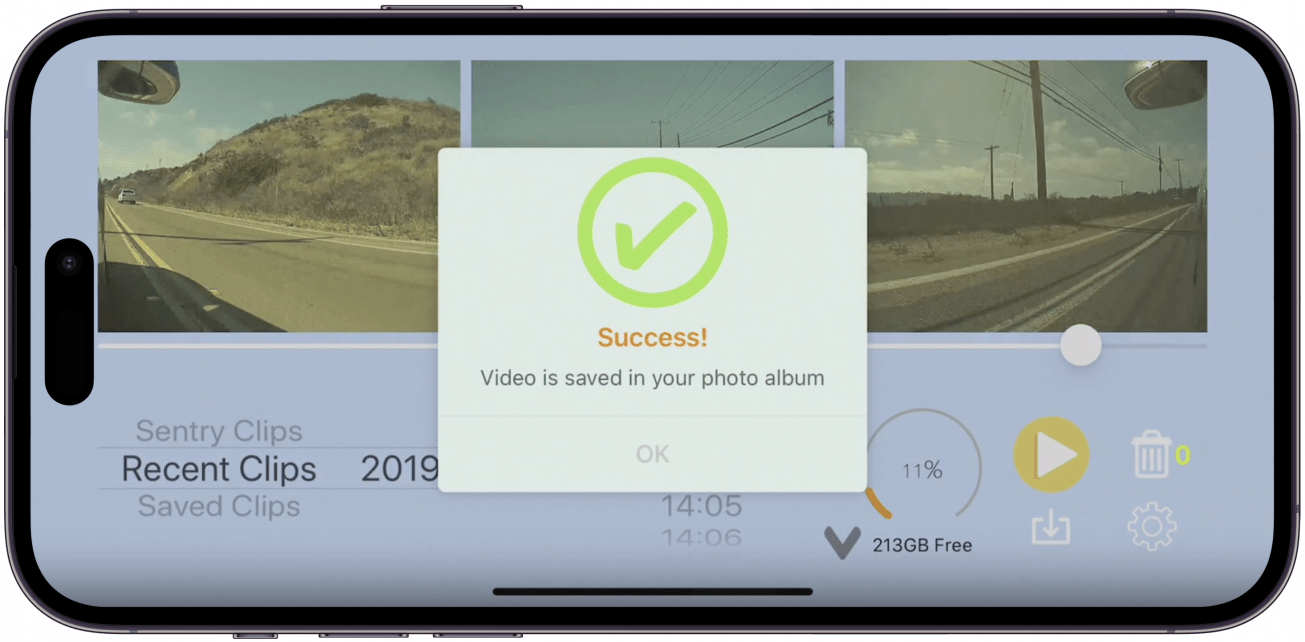 Not only can you quickly view the footage from every recorded angle, but you can also quickly delete irrelevant angles to free up space for more recordings. You can also share any footage easily with friends and family via email. Sentry View doesn't just let you view events recorded when your car is parked; any footage your car records can be viewed using this app.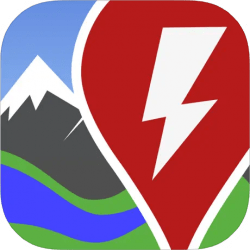 Best Tesla App for Planning a Trip & Avoiding Range Anxiety
Planning a trip using Tesla's in-car navigation works well, but this app can make it even better. A Better Route Planner (Free) gives you more advanced driving options, such as avoiding highways, taking fewer charging stops that are longer, taking more charging stops that are shorter, and including third-party chargers along the route. This is especially useful if you are a new Tesla owner and still experience range anxiety.
The free version of the app works well, but the premium version, which costs $4.99 per month or $49.99 per year, adds many valuable features. These include the ability to have multiple vehicles in your account, saved information about all your drives, live weather forecasts that may affect your battery life, real-time traffic, real-time and predicted availability of chargers, and live shared vehicle data so you can share your trip with family members or friends. You can do a free 14-day trial to test these out for yourself!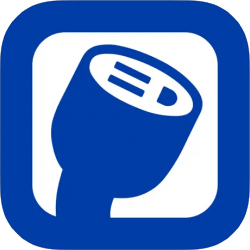 Best Tesla App for Tesla Owners without Good Charging Options
PlugShare (Free) may be a lifesaver for anyone, like me, who lives somewhere with no access to Superchargers and has an HOA that won't let you charge at home. This free app is like the Airbnb of EV chargers, where home or business owners rent out their chargers for others to pay to use. You can tap the "i" icon on any charger to see more information. It is always a good idea to read the comments because, in my area, there is a list of many free chargers that belong to hotels, so they are only free if you are a paying guest.
Best Free Tesla App
I can't write this article without mentioning the original and official Tesla App (Free), formerly known as My Tesla app. While I don't know a single Tesla owner who doesn't use this app at all, many do prefer to use third-party alternatives because they offer different features and more user-friendly apps. However, the official Tesla app is great for requesting service for your car or getting roadside assistance directly through the app.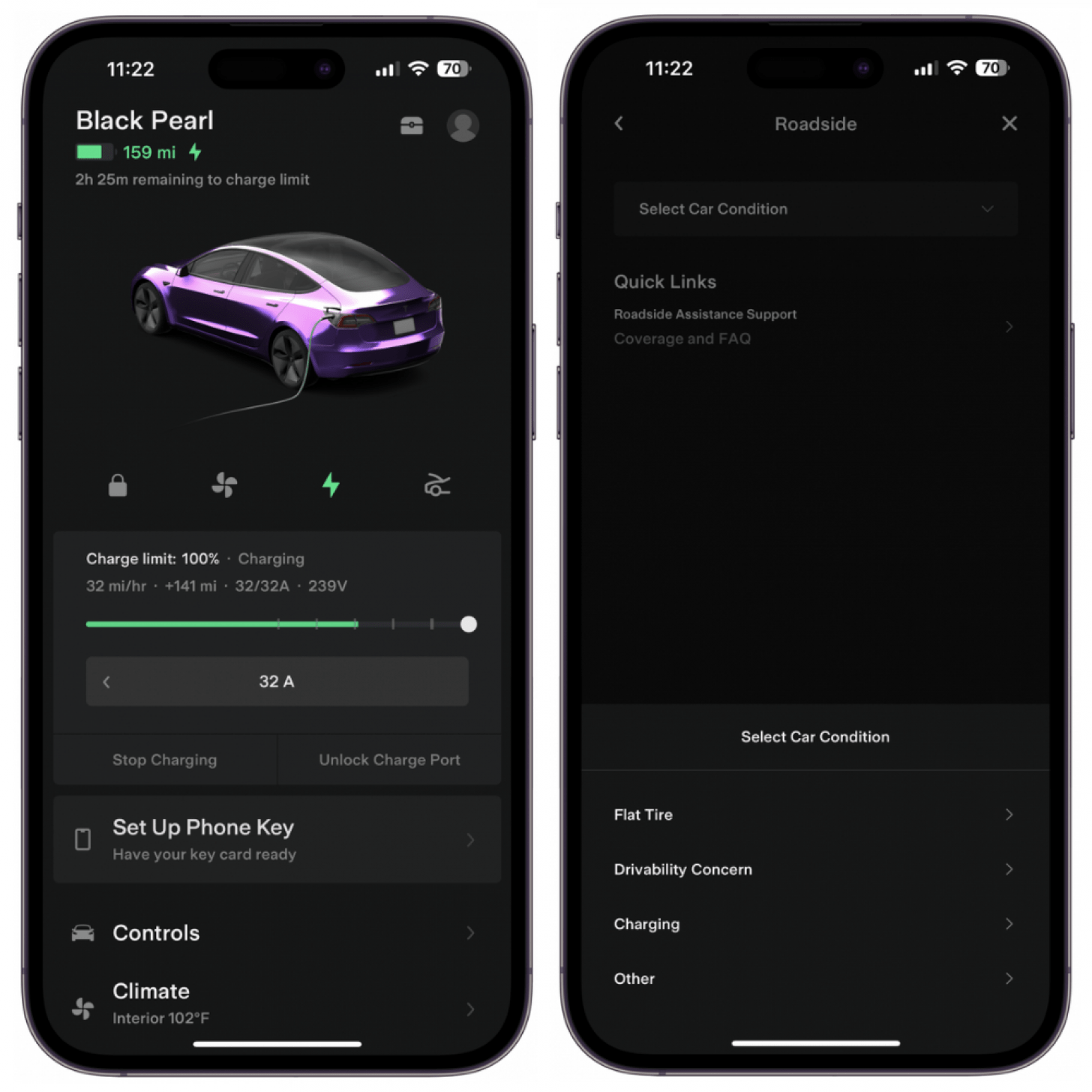 Of course, you can also use the Tesla app to get upgrades, such as adding rear heated seats or getting full self-driving capabilities. You can also subscribe for the full self-driving capability subscription if you just want to try it out without paying up front.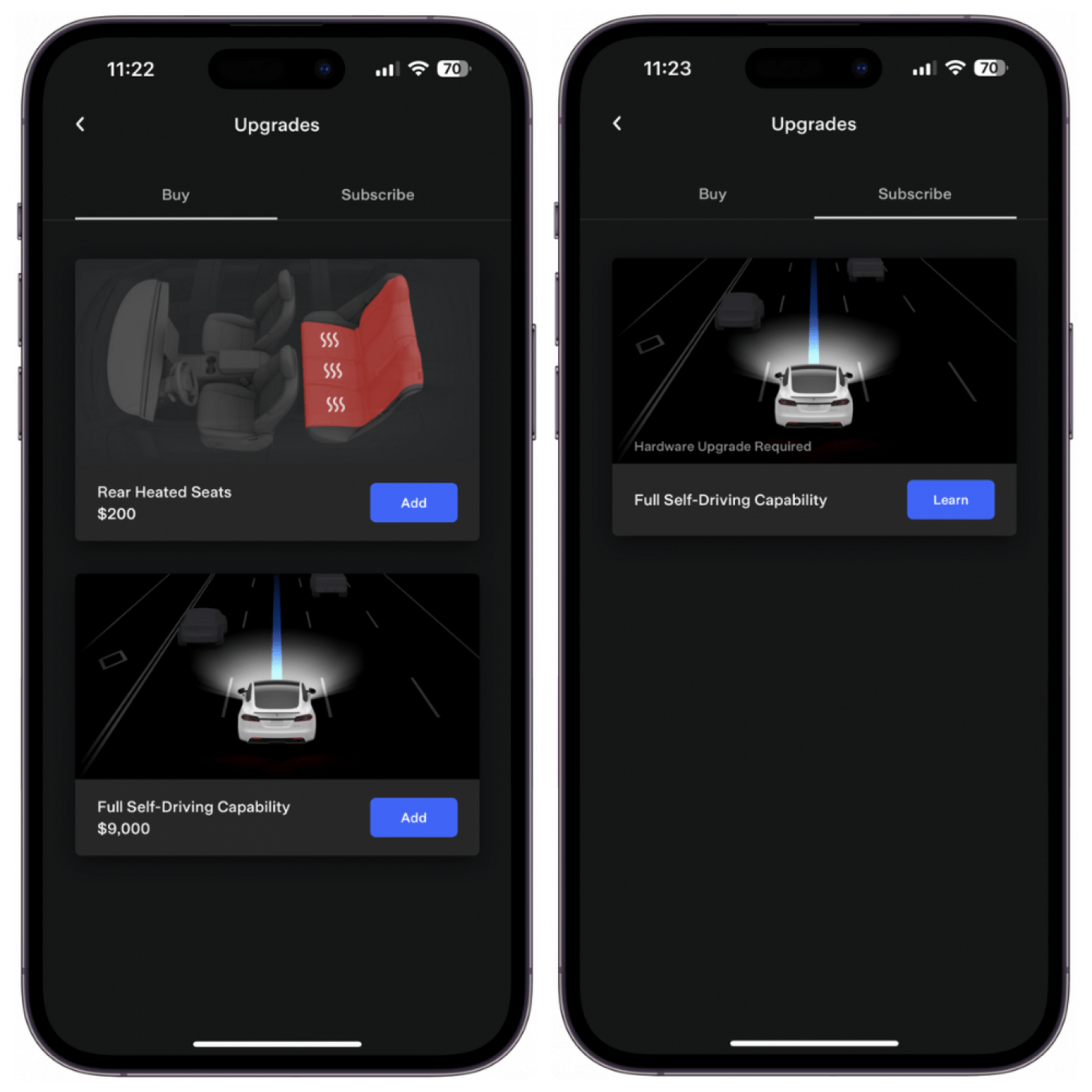 Compared to third-party apps, the Tesla app has all the necessities, and it may be sufficient as your only Tesla app. I feel like it has one of the best real-time maps that let you track your Tesla when someone else is driving it with very little lag or delay. One of the biggest problems for me is that the Tesla app is incompatible with the Apple Watch. It also shows you fewer details about your charging stats than some of the other apps mentioned above.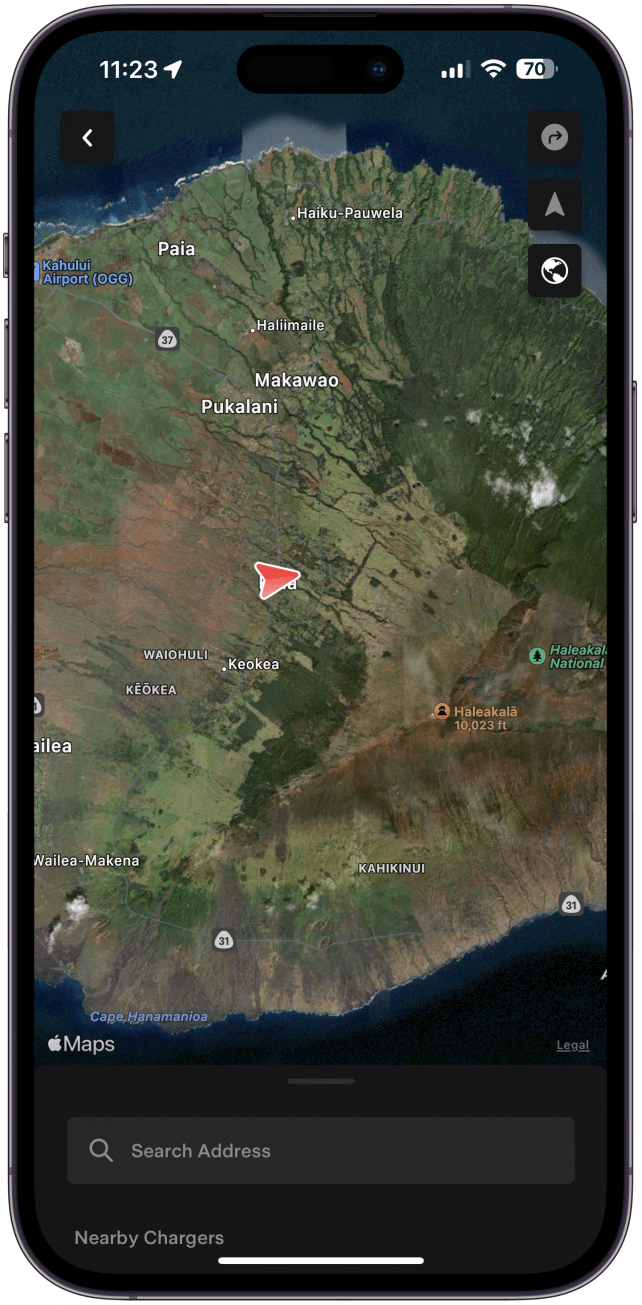 While many owners are frustrated with the lack of better Tesla iPhone compatibility, things are improving with the release of more Tesla mobile apps. Plus, with the promised Tesla smartphone not coming out anytime soon, there will likely be more integration between these two tech giants. Next, discover the best third-party Tesla accessories.