By

Olena Kagui
Updated 02/13/2023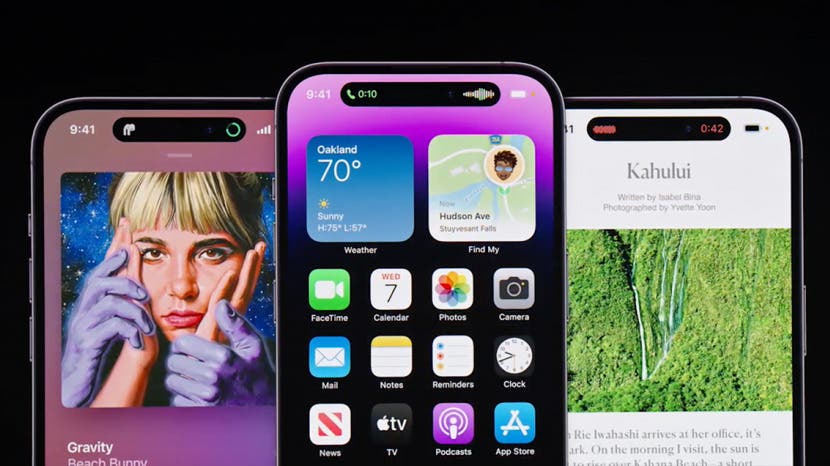 Instead of the notch that houses the iPhone's front or selfie camera, the newest iPhone 14 Pro models have Dynamic Island. It exists primarily because of the camera and its sensors, but Apple has integrated it into the software to become an interactive button/background activity alert! With the Always-On Display, Dynamic Island can provide valuable at-a-glance snippets of information, sometimes even without needing to unlock your phone!
Jump To:
How Does Dynamic Island Work?
Before I show you the many ways you can use Dynamic Island on your iPhone 14 Pro or Pro Max, you should know a few things. First, you don't need to enable it; it will work automatically as soon as you take your new phone out of the box.
Dynamic Island works with various built-in apps and basic iPhone features such as Face ID unlock, AirDrop, Personal Hotspot, etc. It also works with some third-party apps; with time, we can expect more apps to become compatible with this new feature. Since only two iPhone models have it, it may take time for developers to prioritize adding Dynamic Island features to their apps. 

Discover your iPhone's hidden features
Get one daily tip each day (with screenshots and clear instructions) so you can master your iPhone in just one minute a day.
To discover third-party apps already taking advantage of Dynamic Island, read this. To get updates on all new iPhone features and more, don't forget to subscribe to our free Tip of the Day Newsletter. Now, let me show you the built-in Dynamic Island features you can try immediately!
How to Use the Dynamic Island: Compatible Apps & Features
Dynamic Island is intuitive if you are familiar with iOS already. For this reason, you might not notice everything it does right away. To see it in action, do the following:
1. Lock and Unlock Your iPhone
You'll first notice Dynamic Island changing its form while using Face ID to unlock and lock your phone.
It will briefly expand to show the lock icon open/close on the left of the camera and a small Face ID icon on the right.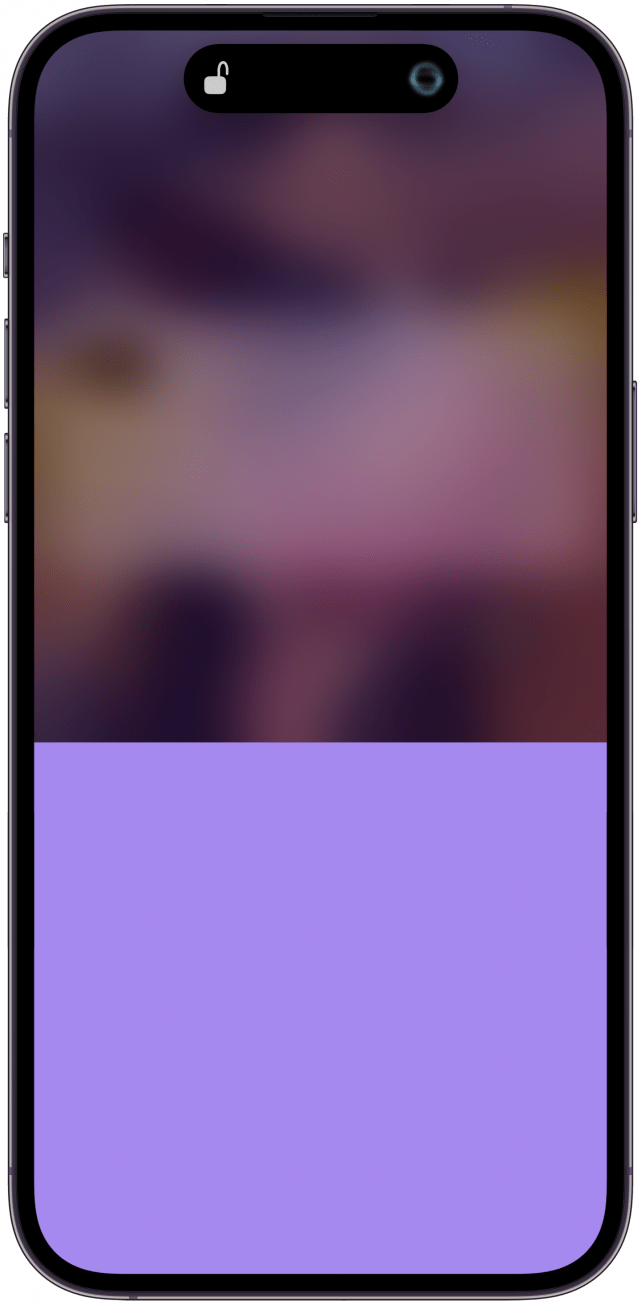 2. Apple Pay Confirmations
When you need to confirm a payment, for example, if you are buying an app from the App Store, you'll see this Face ID prompt and payment confirmation in Dynamic Island. I tend to put my phone away right after I double-click the Side Button without actually completing the purchase, so this visual is super helpful to me!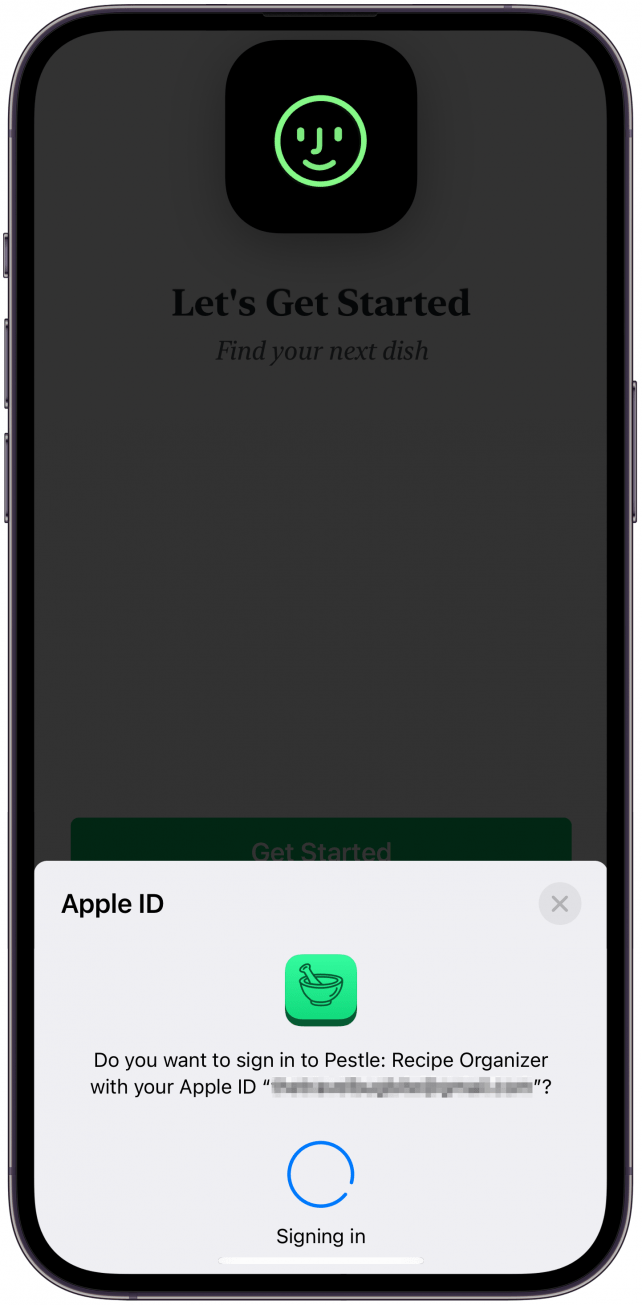 You will also see it when you open your Apple Wallet.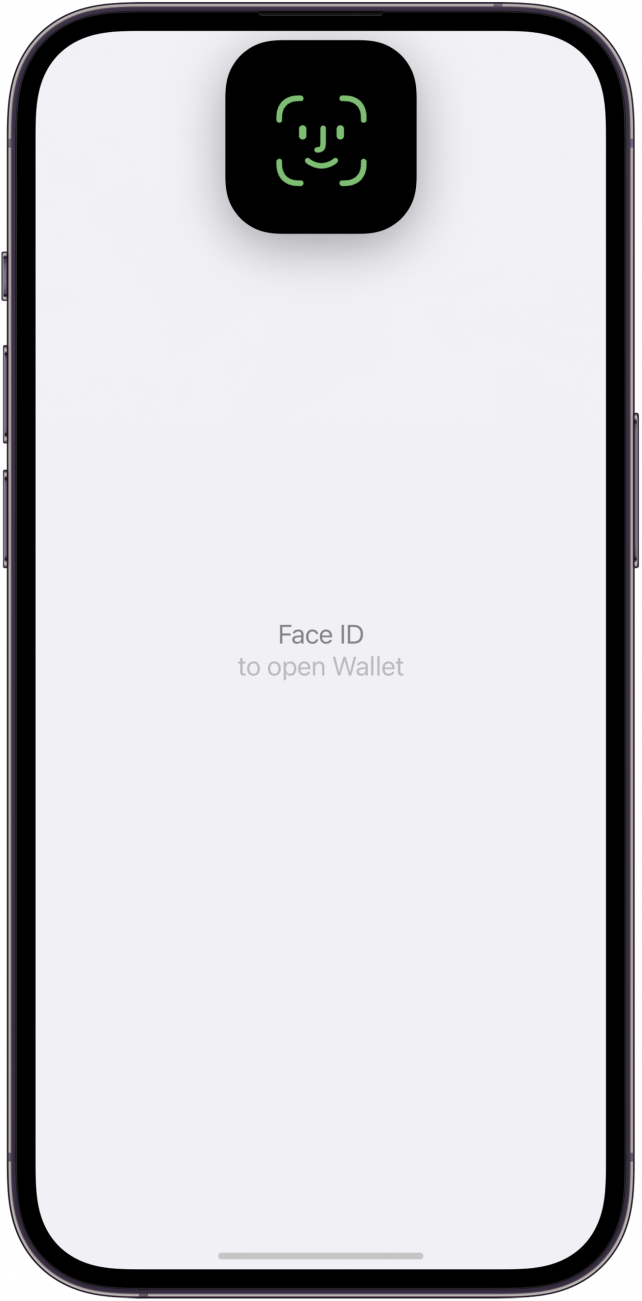 3. Charging Notification & Percentage
When you first plug in your phone or place it on a wireless charger, this will show up in the Dynamic Island. I wish it stayed on throughout the entire time because it is an easier way to confirm that your iPhone is charging. If it is over 20% and charging, the battery icon will be green.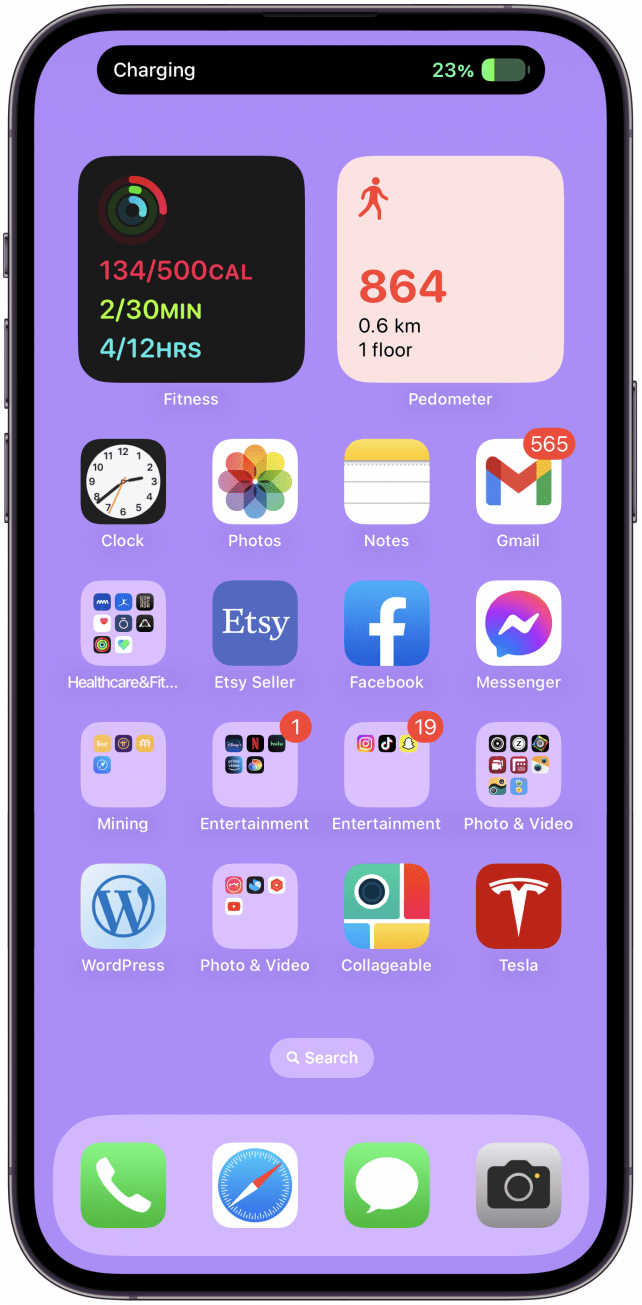 If it is under 20% and charging, the battery icon will be red.
4. Low Battery Notifications
You'll briefly see an alert when your iPhone battery drops to a critical 20% or 10%. Once again, I wish it stayed this way to remind me that I urgently need to charge, but that would drain the battery faster, defeating the purpose.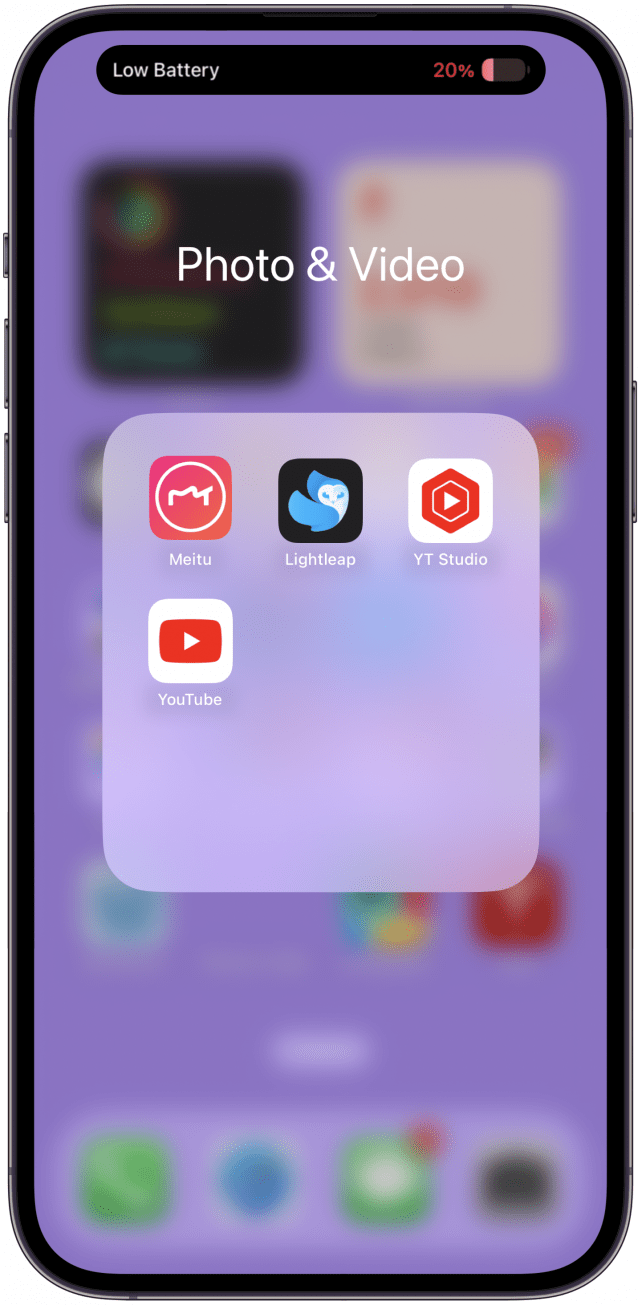 5. Now Playing Music
If you are playing music on your iPhone, you'll see Now Playing in the Dynamic Island. If you are listening to Apple Music or a compatible app, you will likely see cover art on the left and a volume visualizer on the right.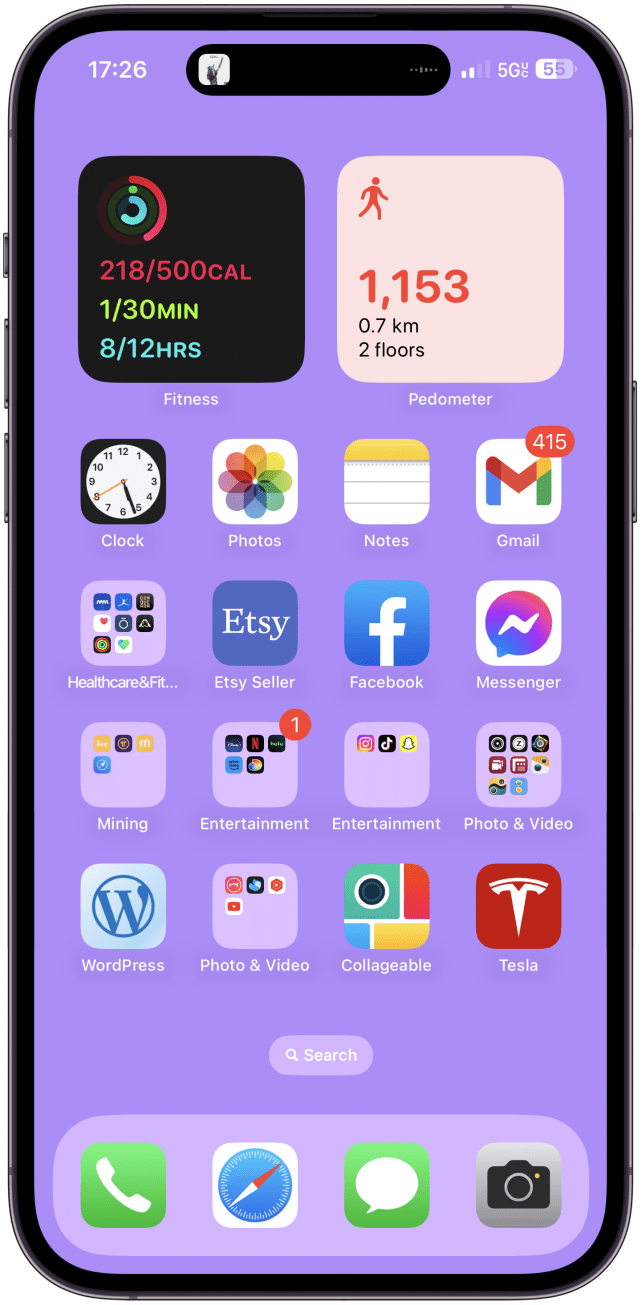 If you long-press it, you'll open up a menu with more options, including volume control and a pause/play button. This lets you control your music without navigating away from whatever app you have open on your phone.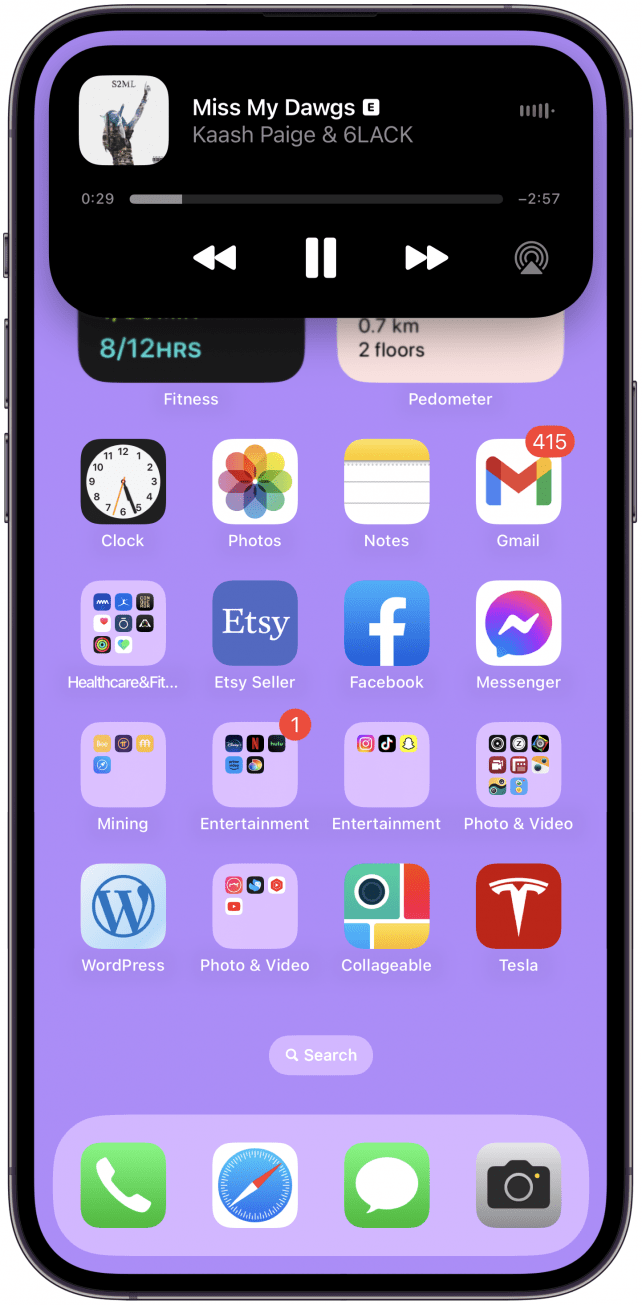 Since I use various speakers and earbuds interchangeably, I also find it useful to see the volume visualizer on my screen. It helps me confirm that my song or movie is paused when I want it to be and not just playing on my AirPods without me knowing. 
6. Now Playing Apple TV 
If you watch something on your Apple TV or a compatible streaming app, you will also see Now Playing in your Dynamic Island. You may see a movie poster or an icon with the title on one side and either the volume visualizer or an Apple TV logo with the relevant audio output on the other.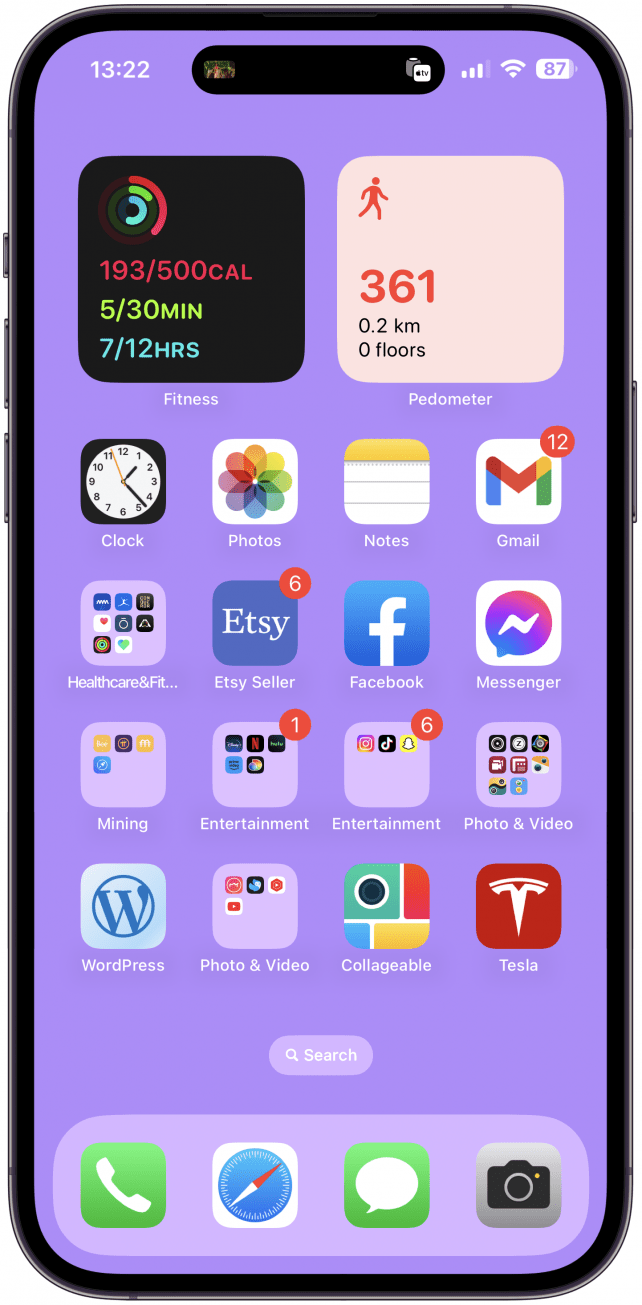 If you tap on it or long-press it, you'll be taken to a more detailed menu where you can change to a different speaker/sound source and pause/play, rewind, etc.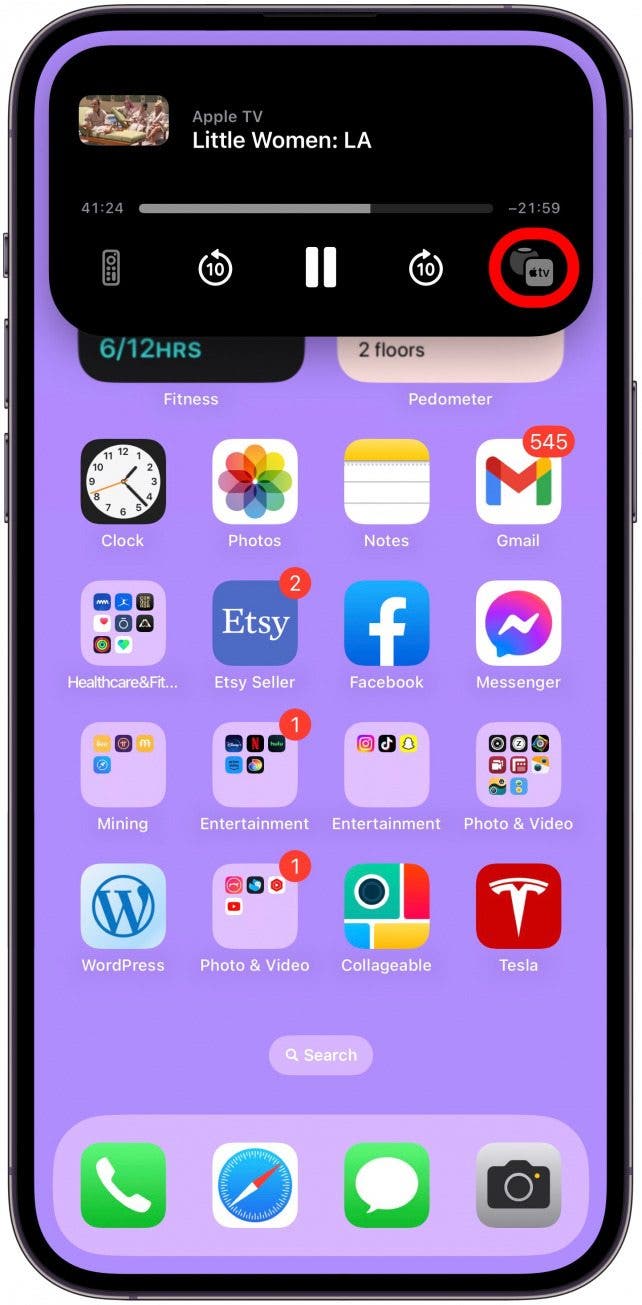 7. AirPods & AirPods Case Battery Percent
When you open your AirPods case or pull out an AirPod, you'll see a brief alert with the battery percentage.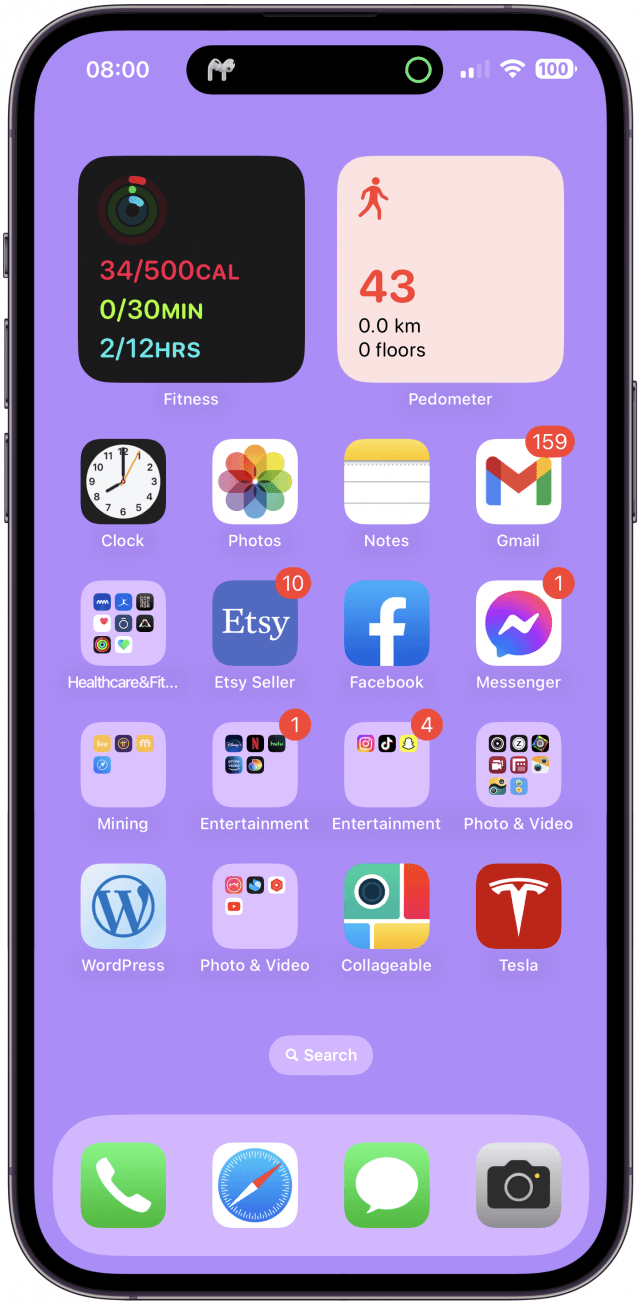 While there are many ways to quickly check the status of your AirPods charging case or the individual AirPods from your iPhone, I love seeing the battery status as soon as I pull them out.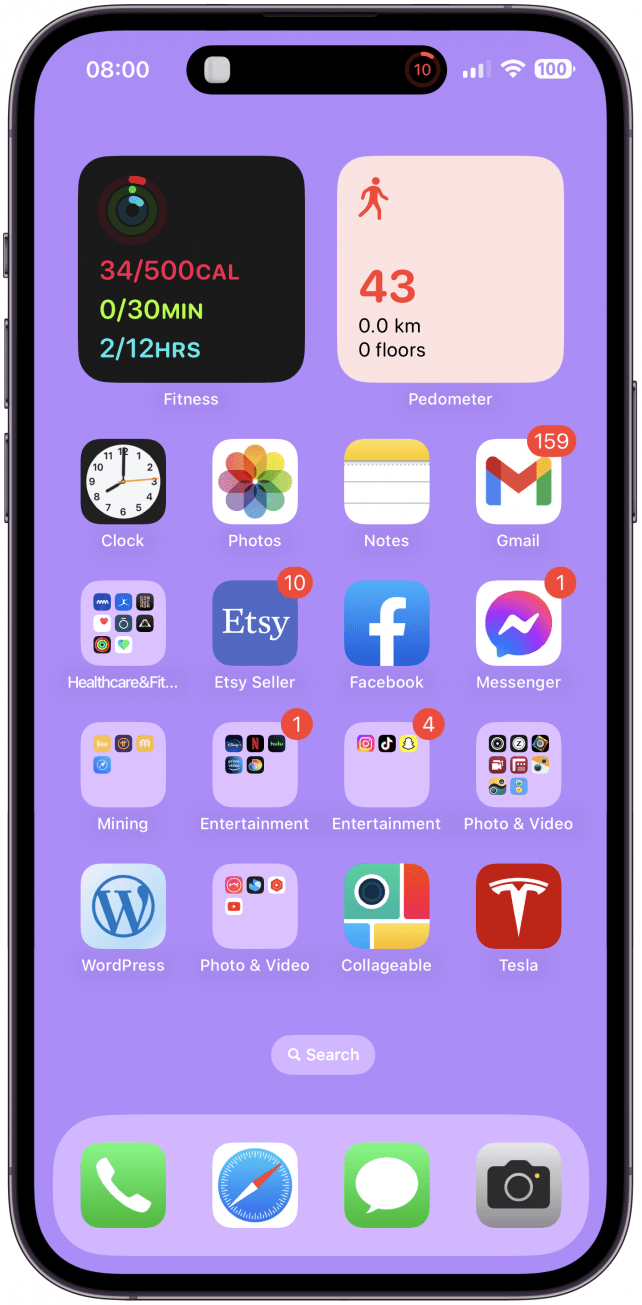 8. AirDrop Progress
I use AirDrop daily to transfer files between my Apple devices or exchange photos or website links with friends and family. I've always found it frustrating that if I navigate away from the Photos app, I have no idea if the files are still sending or how much time is left. Seeing the progress on my screen no matter what else I'm doing on my phone is a game changer!
If you long-press it, you'll see this menu and will be able to cancel if you tap the blue square button.
9. Wi-Fi Hotspot Reminder
If you turn on your hotspot, you will now see the green hotspot icon in your Dynamic Island while you have it on. I love being able to see it there as a reminder, so I remember to turn it off once I no longer need it.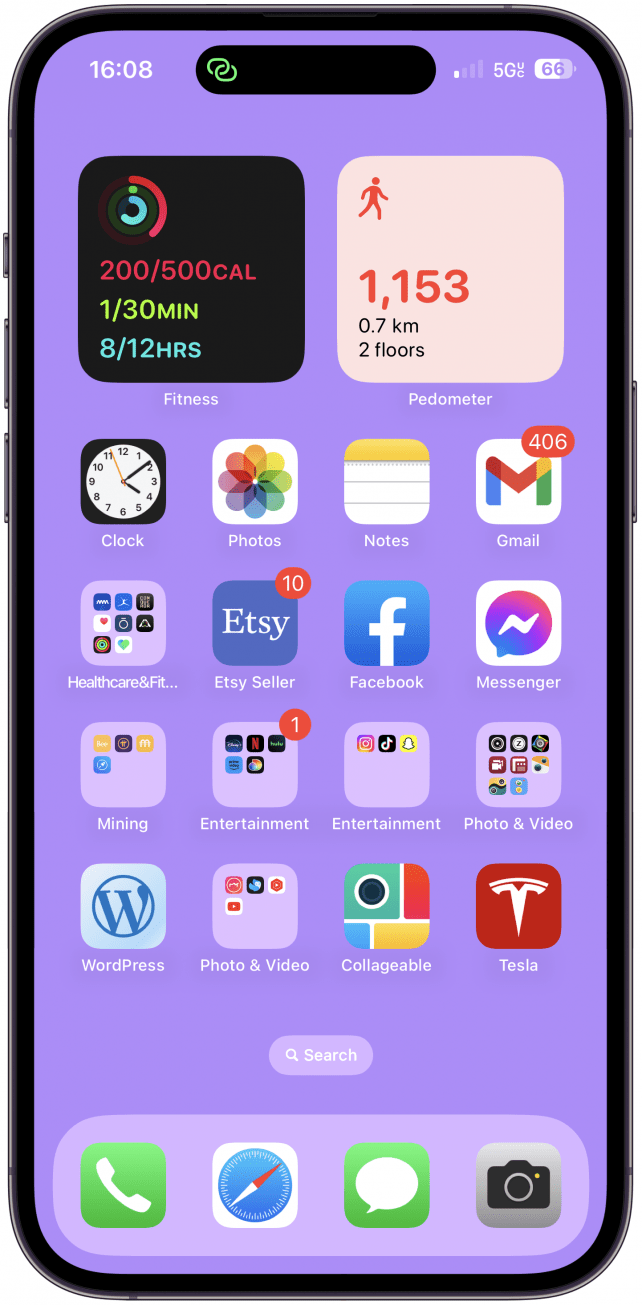 10. Incoming and In-Progress Phone Calls & FaceTime
When you have an incoming phone call, it will now show up in your Dynamic Island. You can accept or reject it from the top of your display.
If you accept the call, you'll see the length of the call and the volume visualizer. I love seeing the volume visualizer in the rare case that the call is breaking up because I can see that the person is talking, but I can't hear them.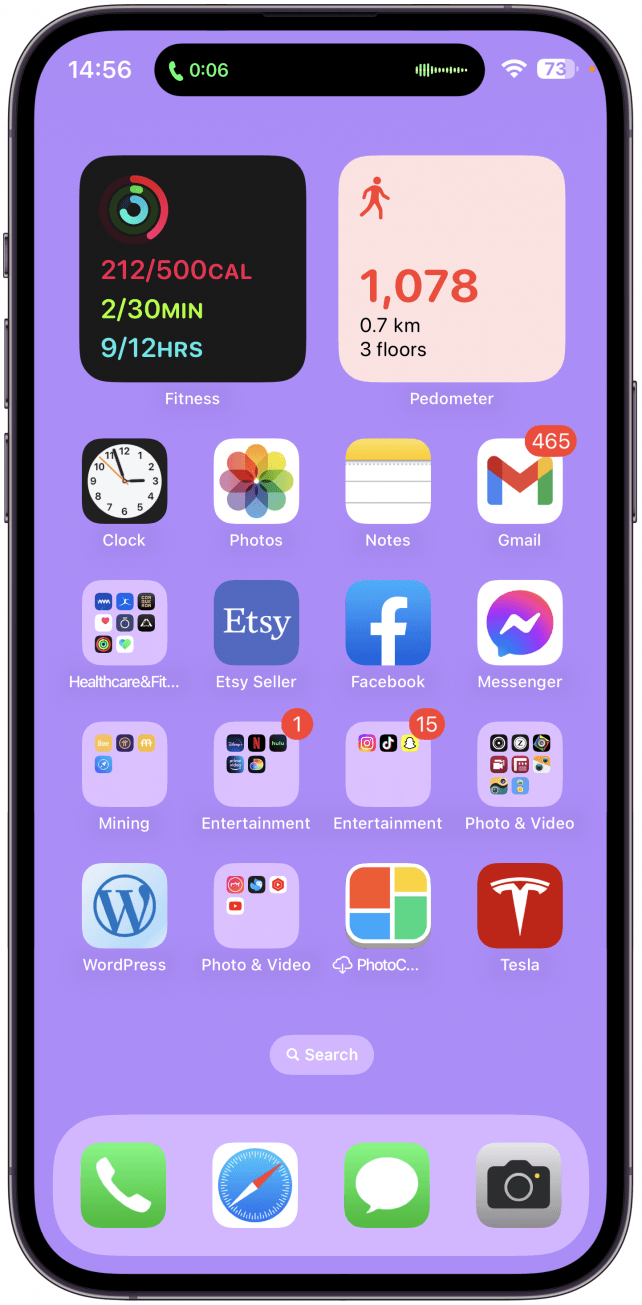 If you tap the Dynamic Island during a call, you'll be able to see a more detailed menu. You'll have to tap on the "i" icon to open the Phone app to have even more options.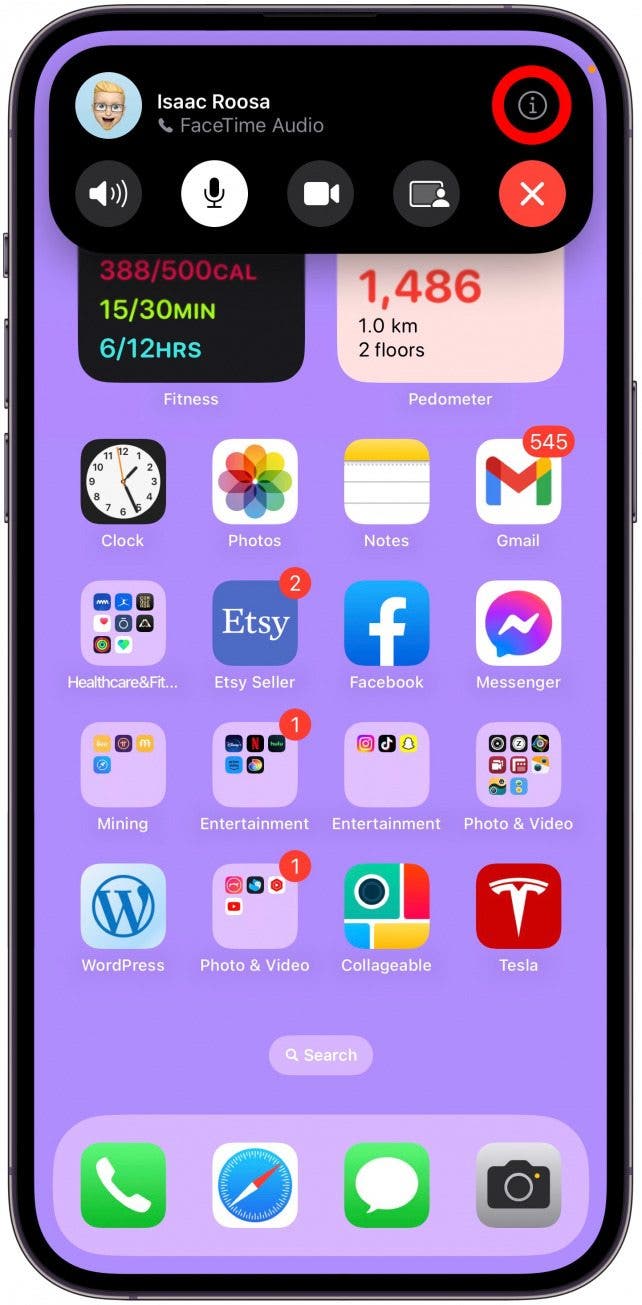 11. Timer Countdown
If you set a timer on your iPhone, you'll see the countdown in the Dynamic Island. This is useful if you are timing something that you are doing on the phone and want to see the countdown as you do it.
If you tap on it, you can pause or cancel the timer directly from the Dynamic Island without navigating to the app.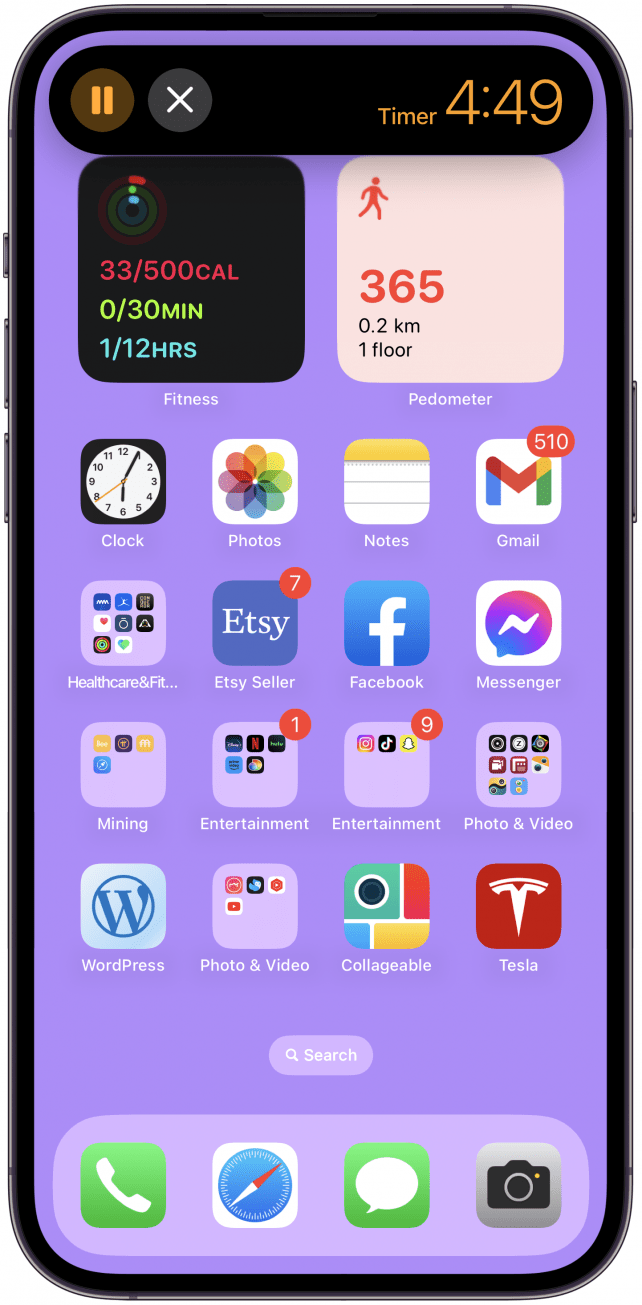 12. Apple Maps
If you navigate somewhere using Apple Maps or a compatible app, you'll see an arrow indicating your upcoming turn. While I prefer using Maps on my Apple Watch for convenient navigation, seeing my next move in the Dynamic Island is perfect for multitasking because it lets me use other apps without getting lost.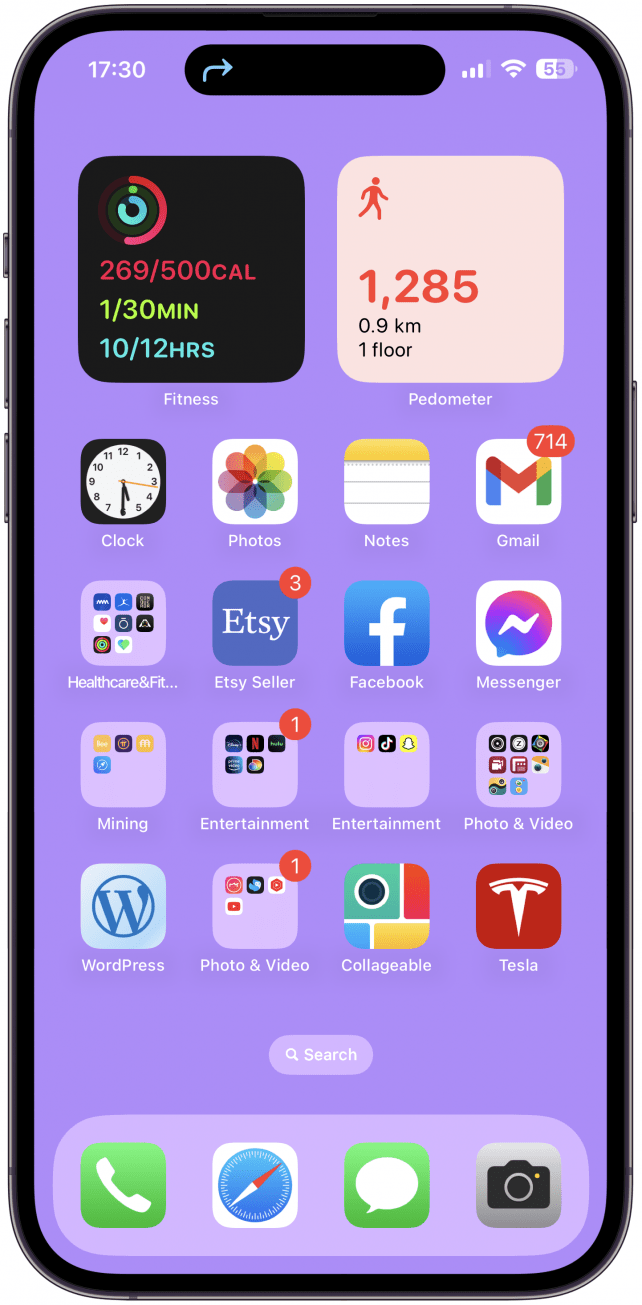 13. Screen Record
If you begin a screen recording, you'll see a countdown in your Dynamic Island.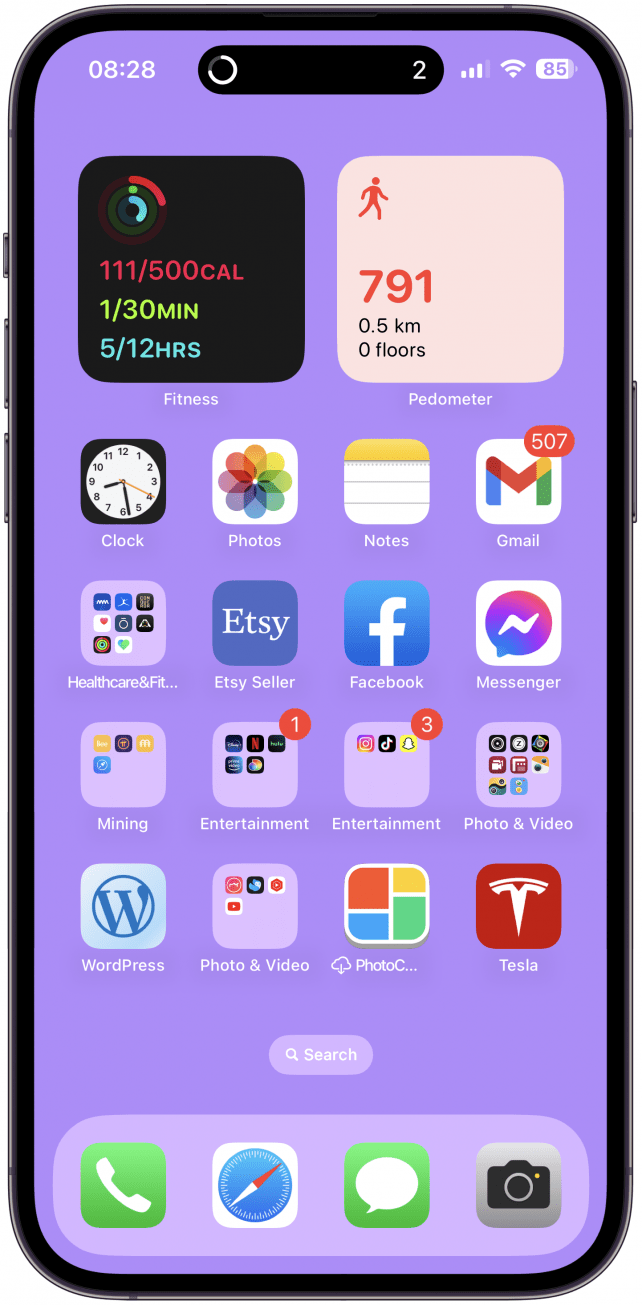 During the recording, you'll see a red dot to the left of your camera.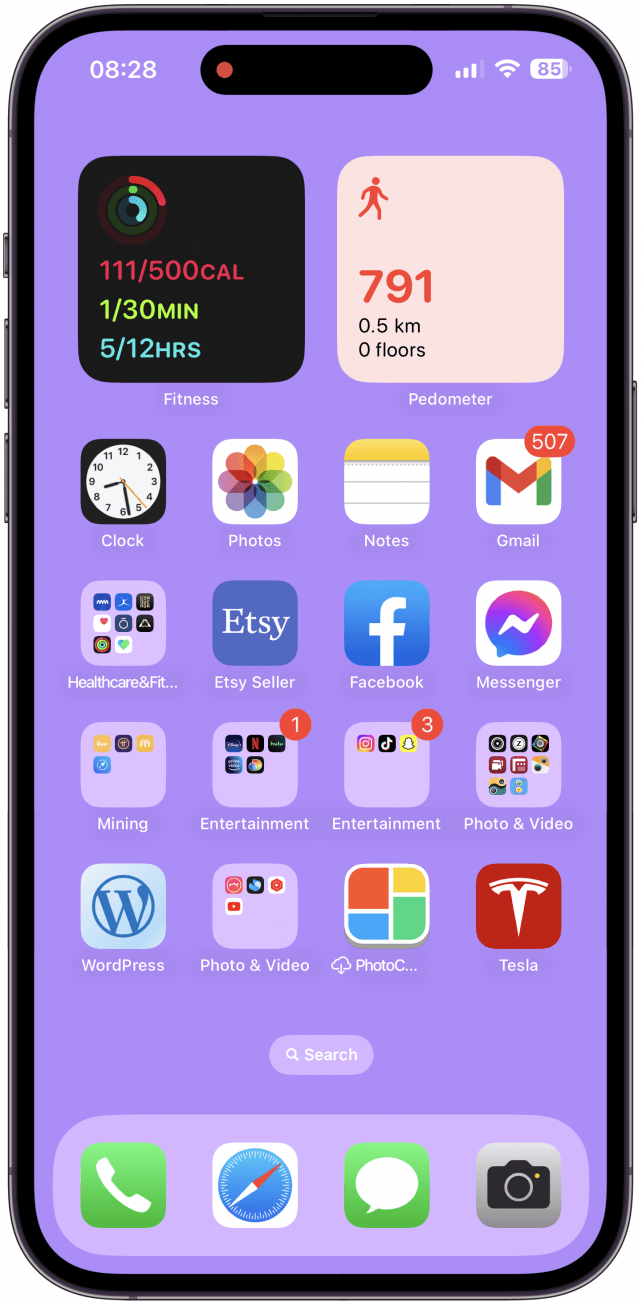 If you have multiple apps using the Dynamic Island, such as Now Playing and Screen Record, you'll see the red dot appear as its own "island."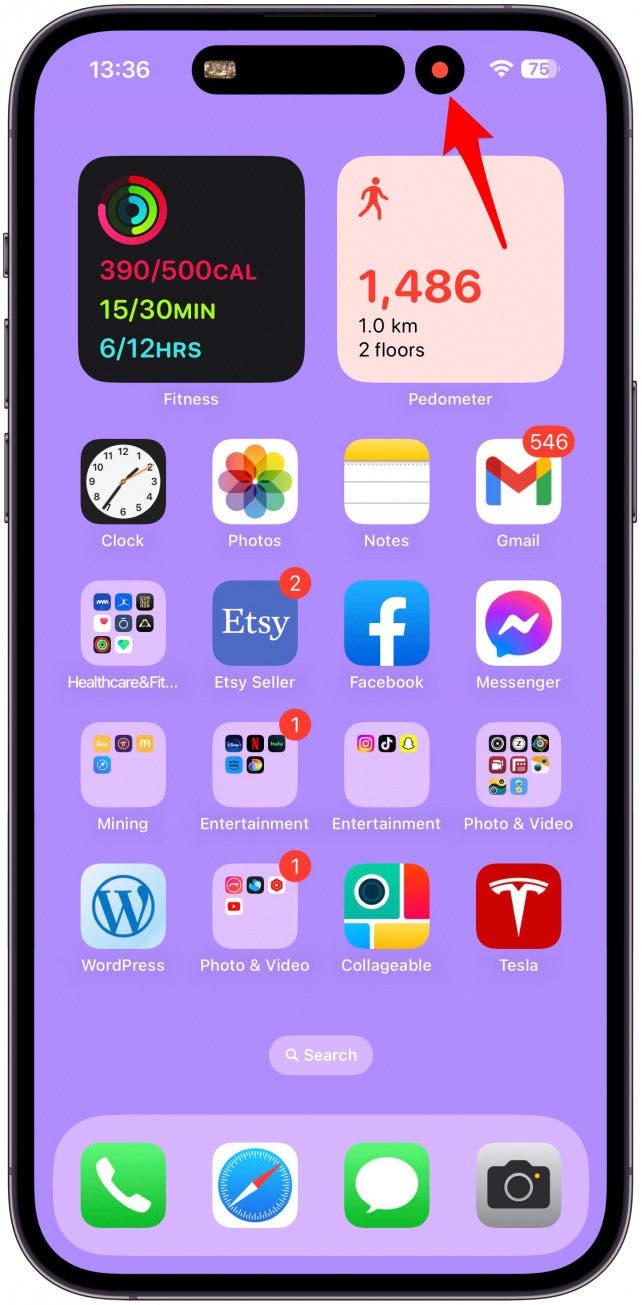 If you tap it, you can stop the video recording by tapping the red square. I find this a much faster way to end a screen recording, and I'm glad I no longer have to go through the Control Center and have more footage to crop.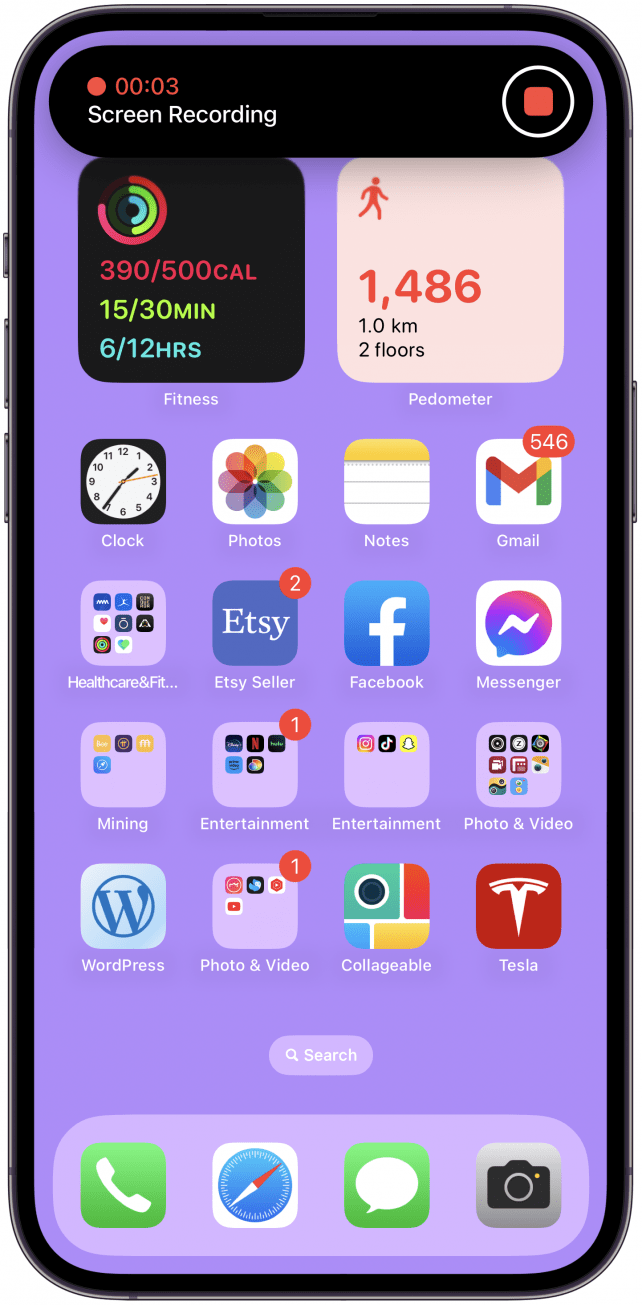 14. Voice Memo Recordings
Similarly to Screen Recordings, you will see the Voice Memo duration and volume visualizer.
If you tap on it, you'll be able to end the recording by tapping the red square stop button.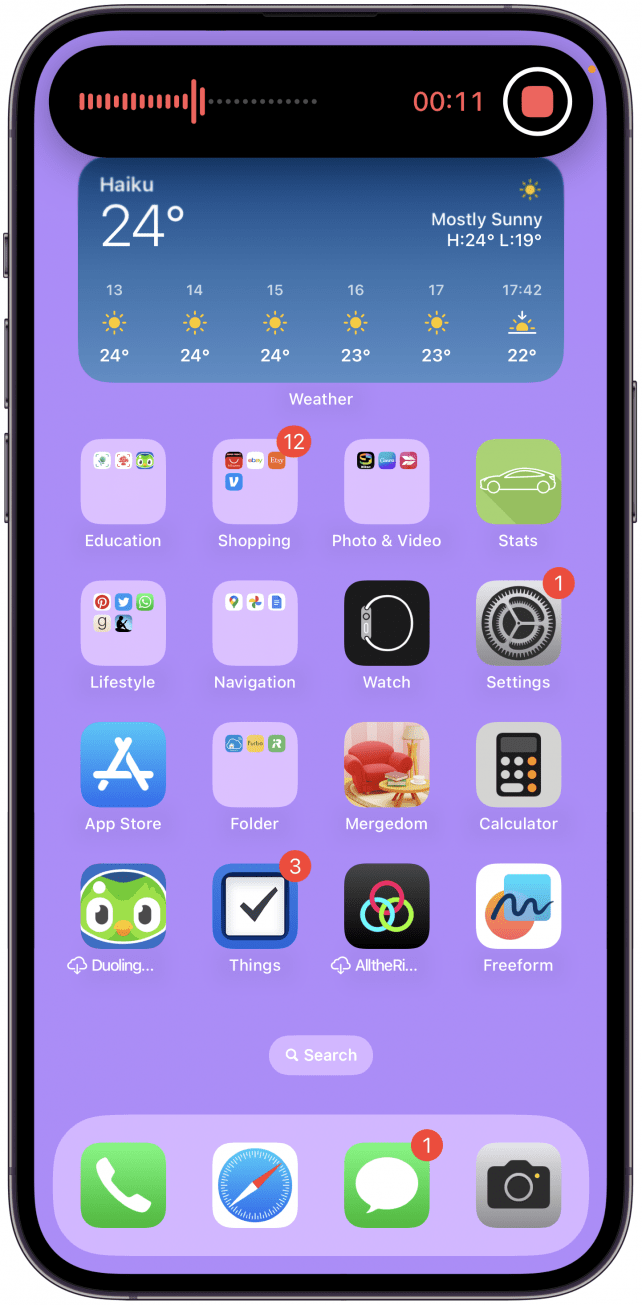 15. Focus Mode Changes
If you turn on a Focus such as Do Not Disturb or Sleep, you'll see it briefly appear on the screen. I find this especially useful for Smart Activations because I might not necessarily notice that it is on, which can result in accidentally missed notifications that may be important.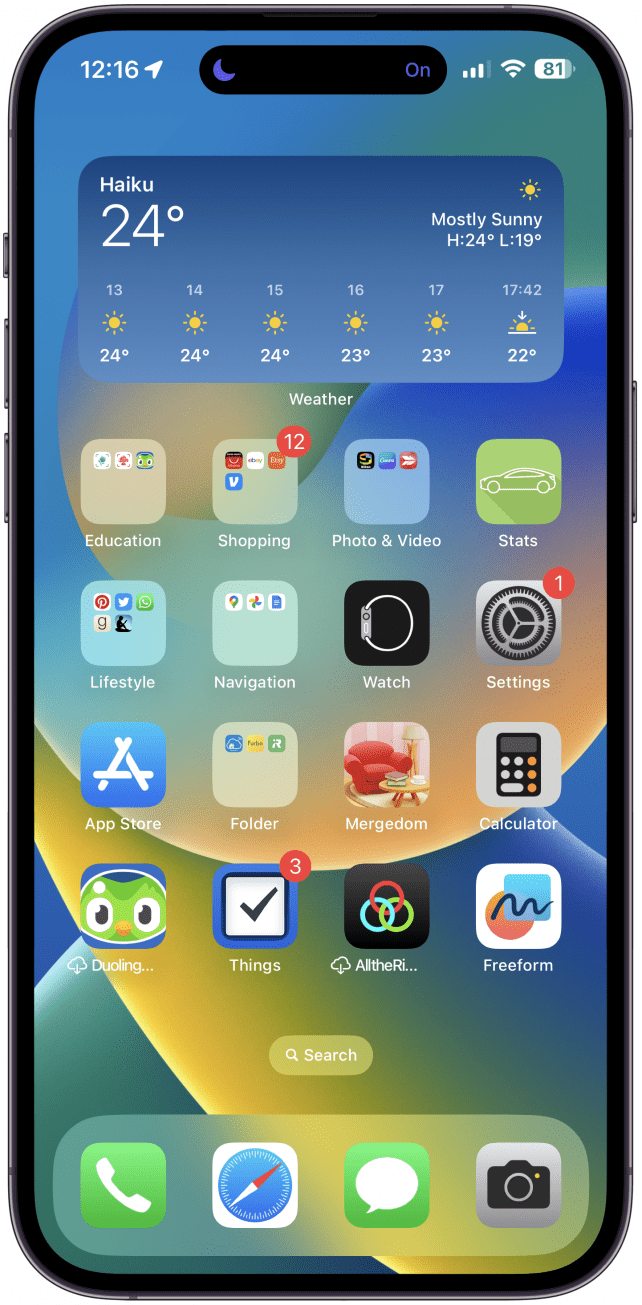 Other Confirmations & Notifications
There are many other scenarios when the Dynamic Island shows you a notification or confirmation of background activities, such as an app using your location, microphone, or camera. You can also see if you've connected to an accessory, Live Activity sports scores, a SharePlay session, locking/unlocking Carkey, shortcut actions, and more. There may be changes to the existing Dynamic Island features or new ones that may come with future software updates.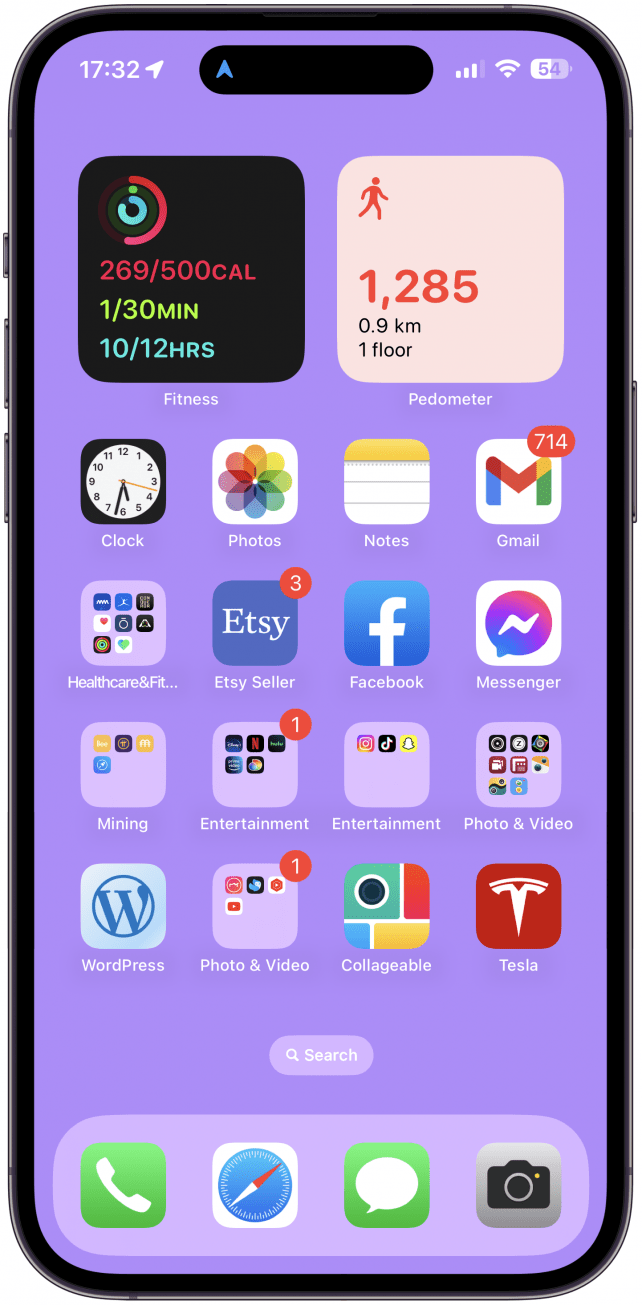 Now you've seen most Dynamic Island buttons, notifications, or background activity confirmations in action! Next, learn how to hide the Dynamic Island temporarily if you want to take a clean screenshot or show someone something without them seeing that embarrassing guilty pleasure song you have playing on your AirPods.