By

Olena Kagui
Updated 02/22/2023
What to Know
Editing a shortcut can be faster than creating one from scratch.
Existing shortcuts can be edited to change the Siri command and make other changes.
You can download a complex shortcut created by a friend or a pro and make it your own with a quick edit.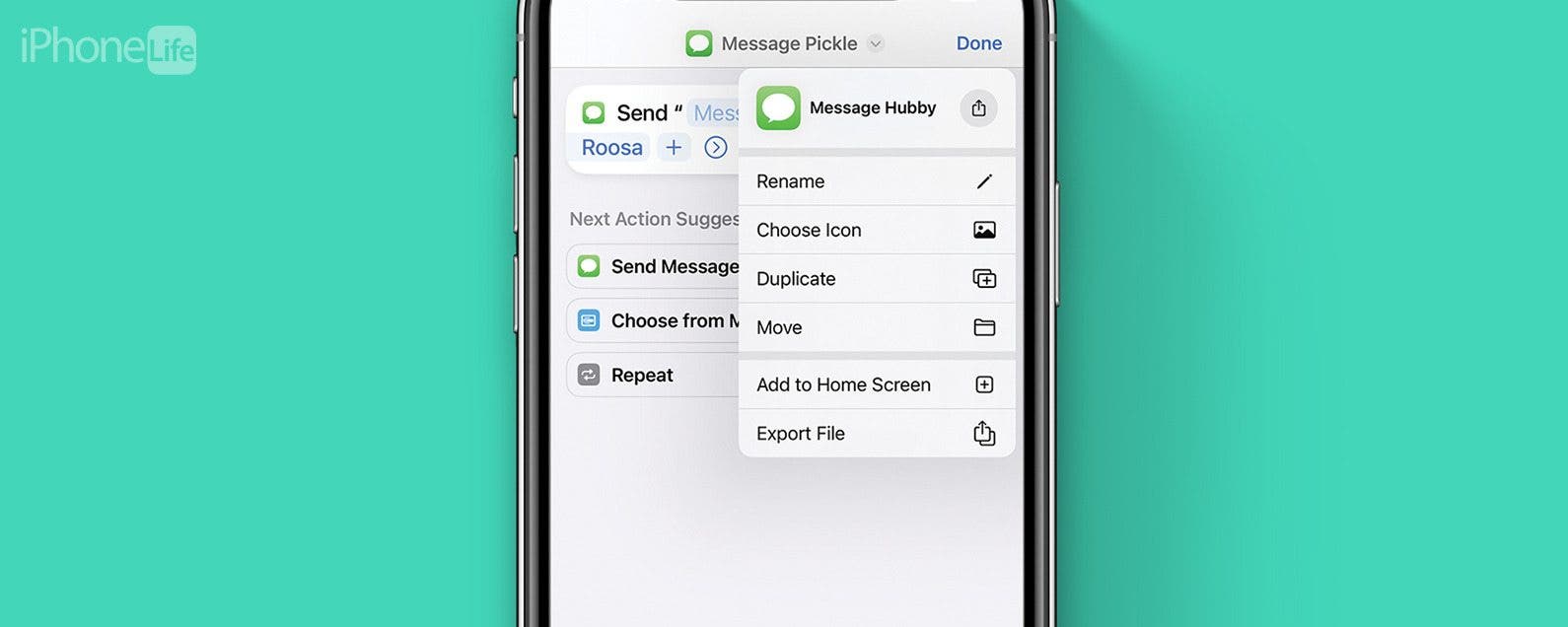 You can create iPhone Shortcuts to automate tasks and customize your phone, but it can be quite complicated. Editing shortcuts is a great way to save time because you find existing shortcuts and quickly edit them to suit your needs. I will teach you how to edit shortcuts to make them your own in just a few easy steps!
Jump To:
How to Edit a Shortcut in iOS 16
Editing shortcuts can save you a lot of time, whether you downloaded a shortcut online and want to customize it or are setting up a starter shortcut that requires user input. For more Shortcuts tips, don't forget to subscribe to our free Tip of the Day newsletter. To edit shortcuts on iPhone:
Open the Shortcuts app.


Locate the shortcut you wish to edit and tap the more menu (three dots).



The most common edit is the name, which is also the Siri command. To change it, tap the downward arrow.


Select Rename.



Now you can use the keyboard to change the name of the shortcut, in this case, I'm picking my husband's nickname, which makes using this shortcut cute and much more personal. Tap done when you are finished.


You can also edit the Shortcut color and icon, this is especially handy if you run your shortcuts from a widget. Tap the downward arrow.



Select Choose Icon.


Here you can pick a color and a symbol for the icon. There are many symbols to pick from, you can even use the search bar to find something you like instead of scrolling through.



Tap Done when you are happy with your selection.


Depending on the shortcut you are editing, there may be different further editing options. In this case, I can change or add contacts to text. To do this, tap the name of the contact.



Here you can delete them by tapping backspace and add another by typing their name and tapping to select them. Once you are finished, tap Done.


Another edit you can make to this particular shortcut is what is being sent to them. Tap Message to see the suggestions.



I like to keep this at Ask Each Time, but if I tended to frequently send long-form copy-pasted text, then Clipboard is a time-saving option. Then tap Done.


In the example above, if Clipboard is selected and the shortcut is launched, your most recently copied text will be attached as an RTF Document in the message with your chosen contact(s) pre-selected as recipients. You will still have to tap the Send Arrow, which gives you the opportunity to double-check or edit the message.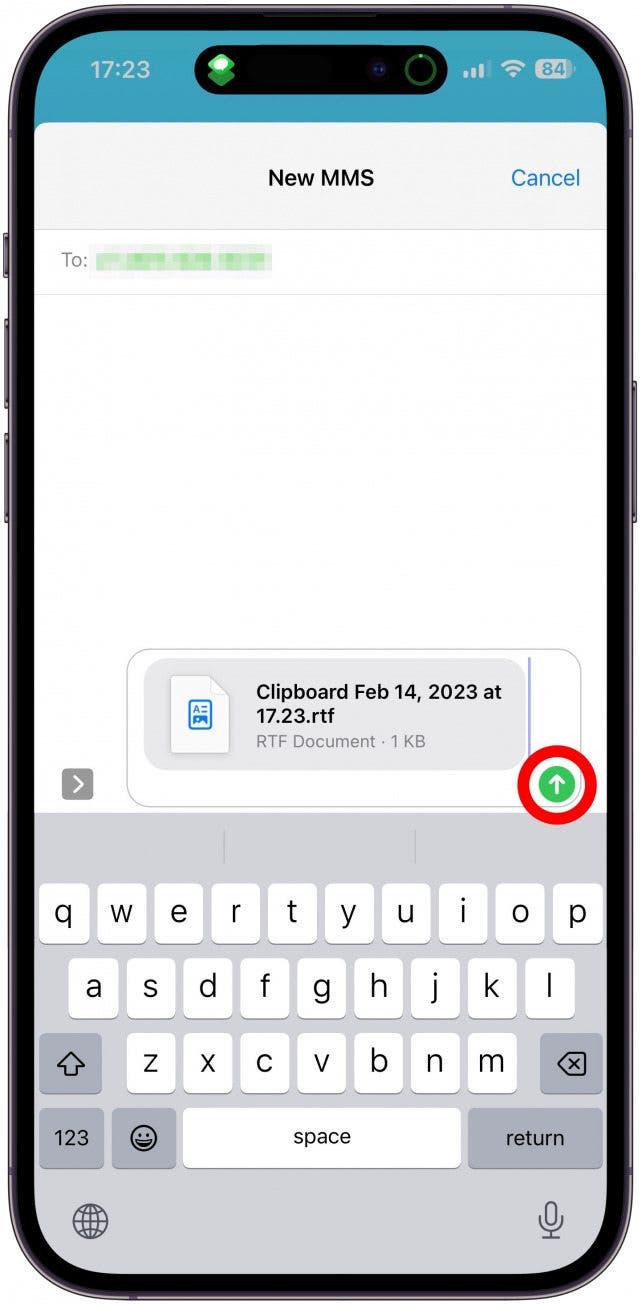 Warning
Every shortcut can be edited in a unique way, and some shortcuts are more straightforward to edit than others. Unfortunately, it is possible to "break" a shortcut by making the wrong edit. I recommend duplicating a shortcut and editing a copy to avoid creating issues with the original shortcut.
How to Customize a Starter Shortcut
Many of the starter shortcuts require user input in order to function, or can be customized based on your preferences. A great example is the Show Screenshot starter shortcut. To edit it:
Open the Shortcuts app and locate the shortcut you wish to edit. Tap the more menu.


Depending on the shortcut, you may be able to make different changes. Here I'll tap number screenshots.



I'll change the number, tap the + or - sign as necessary.


Tap Done to save your changes.


Any Starter Shortcut can be edited based on your preferences, so make sure to tap the more menu and check them out to see how you can customize them to your needs.
Now you know how to edit existing shortcuts and starter shortcuts in the Shortctus app! Next, learn how to change app icons with Shortcuts.