iOS 14 allows users to personalize their iPhones with widgets and iPhone App Icon customization. There are free as well as paid designs that can be used to change icons using the Shortcuts app.
By

Olena Kagui
Tue, 12/01/2020
iPhone app icon customization is another great way that iOS 14 allows users to personalize their devices. While iPhone icons have always looked sleek, you can now make your own iPhone app icons or download an app to change your icons. The iPhone Shortcuts app allows users to create a custom aesthetic for their Home Screen without payng for a third-party app. It allows custom images to be used as icons that then function as a shortcut to the corresponding app in the App Library. Find out how to change app icons on iPhone with Shortcuts in a few simple steps.
Related: How to Use iOS Widget Stacks: Your Complete Guide
What's in This Article:
How to Change an App Icon by Creating One in Shortcuts
Open the Shortcuts app.
Tap on the + icon located on the top right of the main app screen.


 
Select Add Action.
Use the search bar at the top of the screen and type Open App.


 
Select Open App.
Tap on Choose.


 
Select the app of your choice out of the list in alphabetical order. You can also search the app in the search bar at the top of the screen.
Tap on the three dots in the top-right corner of the screen.


 
Tap on Add to Home Screen.
Tap on the app icon under Home Screen Name and Icon.


 
From the drop-down menu, select Take Photo, Choose Photo, or Choose File.
Select the image you would like to use and confirm it by tapping Choose.


 
Tap on New Shortcut to rename the app.
Tap Add in the top-right corner of the screen.


 
Tap on Done.
The new app icon will appear on your Home Screen.


How to Hide the App in the App Library
Creating a custom iPhone icon using the Shortcuts app doesn't replace the original app icon on your Home Screen, so you'll need to hide the original app to avoid seeing it.
Long press on the app icon you want to hide until a menu appears.


 
Tap on Remove App.
Tap on Remove from Home Screen.


This will remove the app icon from your Home Screen by moving it to the App Library. Moving an app to the App Library doesn't delete it, it simply stores it away from the Home Screen.
Where to Find & Download iPhone App Icons
With so many options out there, it can be hard to pick the right custom iPhone app icon design. It is possible to download free iPhone app icons, but you can also purchase premium packs online. Icons 8 is a great website that offers a wide selection of free icons with a specific section for iOS-friendly designs. Both Iconscout and Flaticon also have some free packs for Apple products.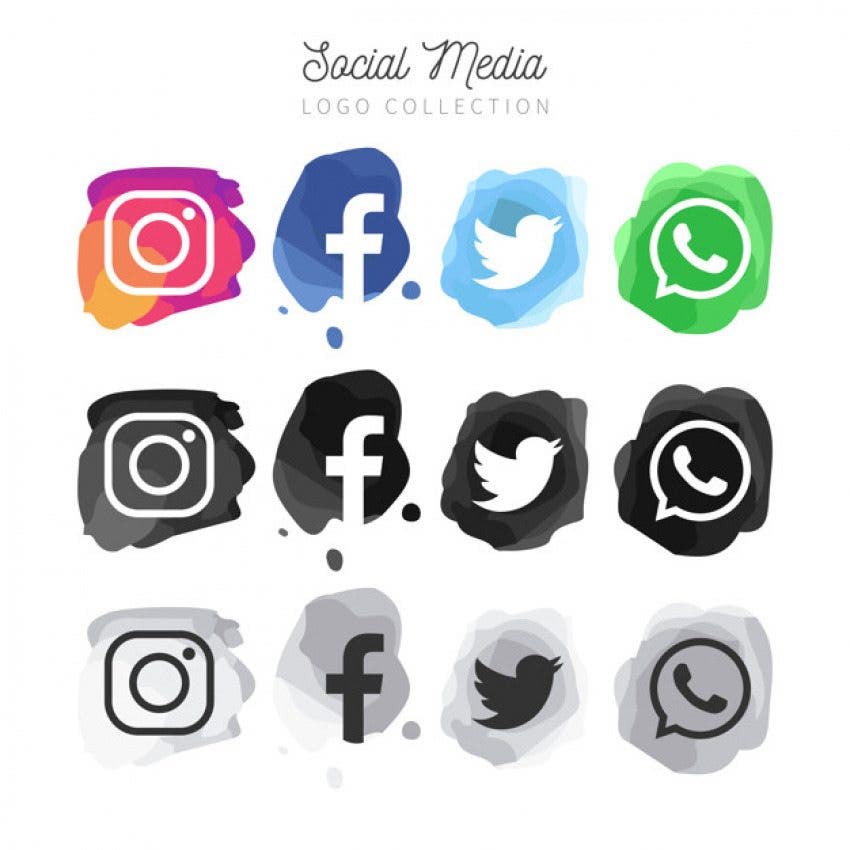 For a more creative selection, a quick search on Pinterest can find you various free and paid collections. The great thing about searching on Pinterest is that it shows some of the best icons from different stores and websites, such as this free watercolor set (pictured above) that you can download via Freepik. Finally, Etsy is a great place to find packs of icons ranging under ten dollars depending on the seller. Sometimes they are even paired with great screensavers and more to create a cohesive theme. Once you download iPhone icons, they'll be stored in your Photos and you can add them using the Shortcuts app.
Design & Create Your Own App Icons
The ability to make your own iPhone icons is exciting, but can be a little daunting. There are many ways to create your own designs. The old-school way is to hand draw the icons, then scan the art or simply take a photo of the drawing directly via the Shortcuts app. Another option is to create a design using software such as Photoshop or Adobe Illustrator if you're familiar with those applications. But for those who are neither talented in fine arts nor proficient in computer design, the Canva app is the way to go.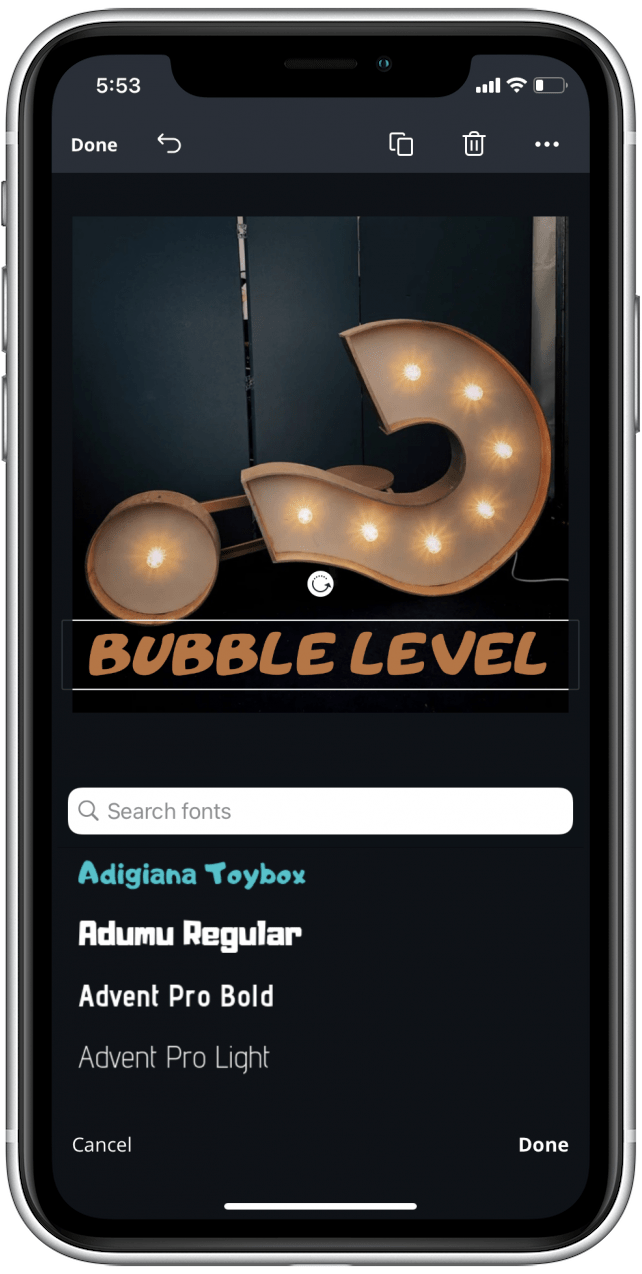 Screenshots above are from the Canva app
Canva uses simple drag-and-drop features that enable everyday people to create and download professional-looking designs. Canva has a free app version, plus a free 30-day trial for the Pro subscription. The Canva Pro subscription costs $12.99 when paid monthly, if you decide to keep it after your trial (I did; I use it for all kinds of design work and find it incredibly useful). It is a great tool to create any sort of design, and even the free version comes with templates, stamps, and plenty of pre-designed images to suit your needs. You can either begin designing from scratch or choose from the many existing designs.
Once you get the hang of it, your iPhone can look as unique as you do.