Discover how to customize widgets on your iPhone to create a new Home screen aesthetic using Widgetsmith.
By

Amy Spitzfaden–Both
Updated 09/16/2021
Wild for widgets? We've compiled a list of fun ways to update your iPhone icons, including how to set up custom app icons, add themed widget ideas, and change widget sizes. We'll also go beyond app icon aesthetics and show you how to customize widget stacks and move your phone app icons from the Today View to your Home screen.
Related: How to Add & Use iPhone Homescreen Widgets in iOS 14
Jump To:
Customize Widgets with Widgetsmith
With the help of third-party apps, you can customize your Home screen in all sorts of different ways—to look like a video game, a favorite TV show, etc. The most popular app right now for widget customization is Widgetsmith, which is available for free in the Apple App Store. This app lets you schedule widgets, create themed iOS 14 Home screen ideas, and add custom clocks to your iPhone. Give it a try!
Move Widgets from the Today View to Your Home Screen
Widgets are a fun and dynamic way to spice up your Home screen, and you can easily get started by borrowing some from Today View (accessed by swiping right until you get to the page that's one screen beyond your first Home screen). If anything catches your eye, simply press your screen until it goes into jiggle mode, and then drag the widget to your Home screen. For the full selection of widgets, enter jiggle mode, then tap the plus icon on the top left, and select the widget you'd like to add. To remove, select the minus symbol on the top of a widget in jiggle mode.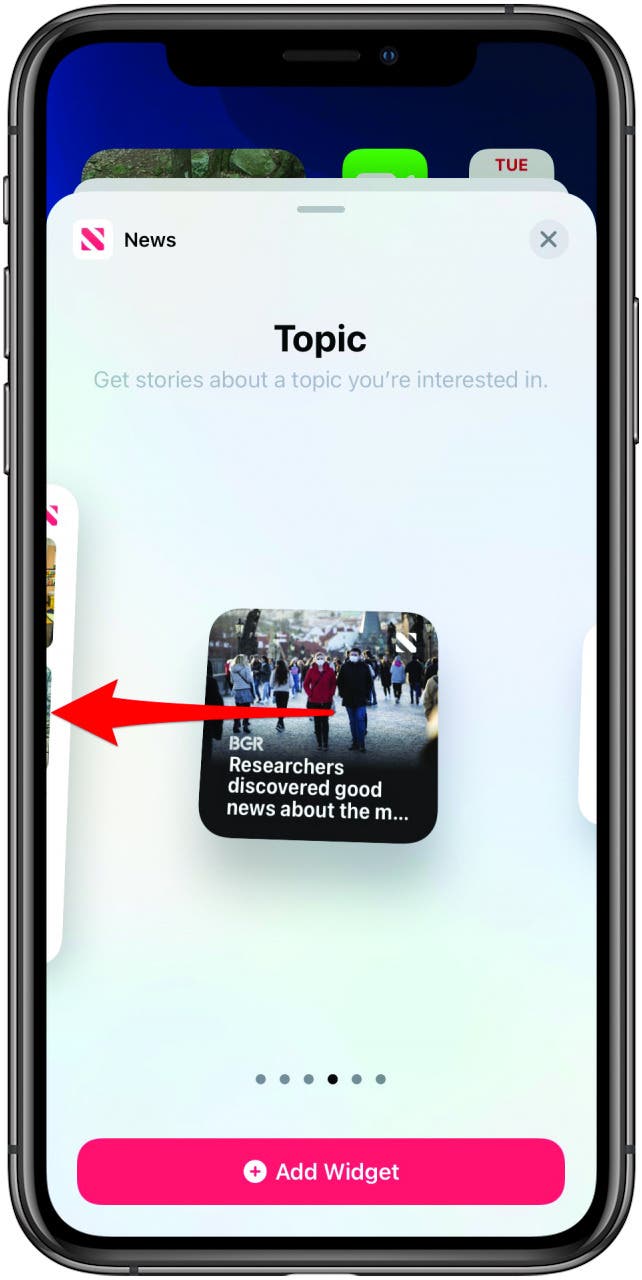 The icing on the cake in this buffet of widget options is the ability to choose your widget size. Maybe you want your photos to take up most of your Home screen, maybe you want the weather to subtly sit in a corner. Whatever your preference, it's easy to choose the size of your app icons. When adding a widget to your Home screen, just scroll through the size options and select whether you want it to be a small square, a larger rectangle, or a big square.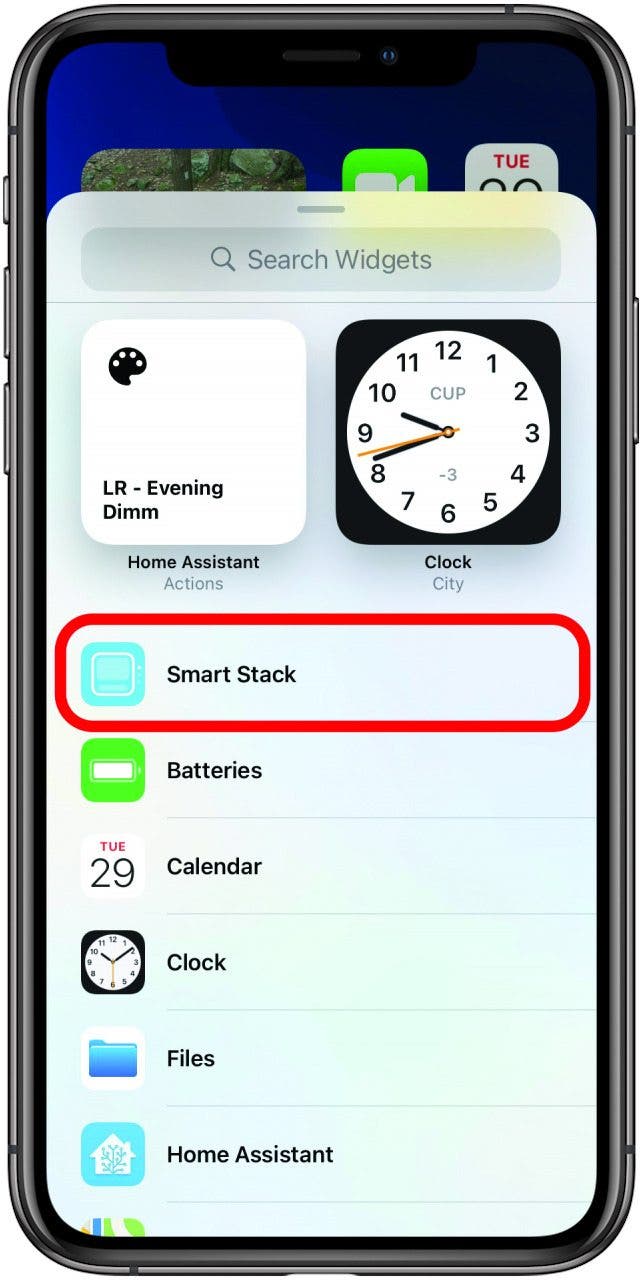 Use Apple Smart Stacks
If you want several widgets at your fingertips but don't want to take up all that space on your Home screen, you can easily add a Smart Stack, which will automatically select what's on top based on your usage patterns. The steps to create a Smart Stack on your iPhone are simple, but rewarding!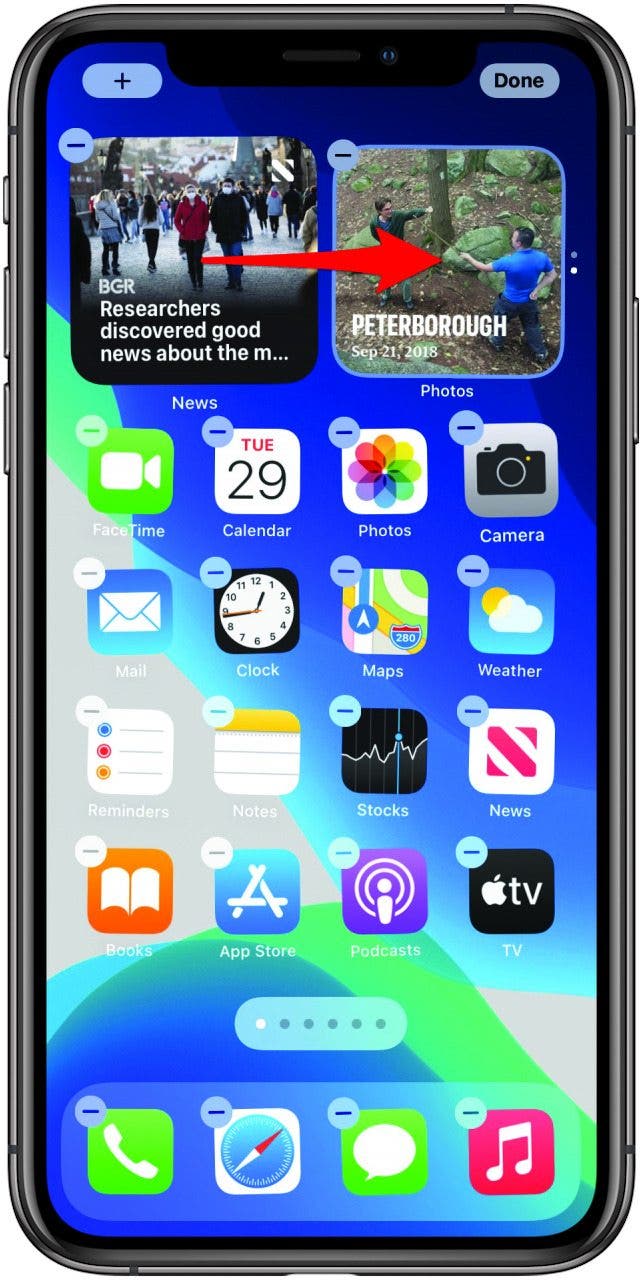 Customize Widget Stacks
Not everyone is happy with the widgets included in Apple's Smart Stacks. To create a custom widget stack, just add the widgets you like to your Home screen, then, while still in jiggle mode, drag the widgets on top of each other to create the stack. All widgets must be the same size in order for this to work. You can also remove widgets from a stack or change the order that widgets appear in a stack. If you are up for learning more fun ways to customize, read how to select custom text tones for your favorite contacts next, or maybe a personalized ringtone?
Widgets are incredibly fun, and can make your iPhone Home screen feel more aesthetic and organized. What's your favorite use for iPhone widgets?