By

Amy Spitzfaden Both
Updated 05/09/2023
What to Know
AirDropped files and photos on a Mac go to your Downloads folder.
AirDropped photos on your iPhone go to your Photos app, and other file types go to their associated app.
If there is no default app to open the AirDropped file, you'll get a menu to choose where to open it.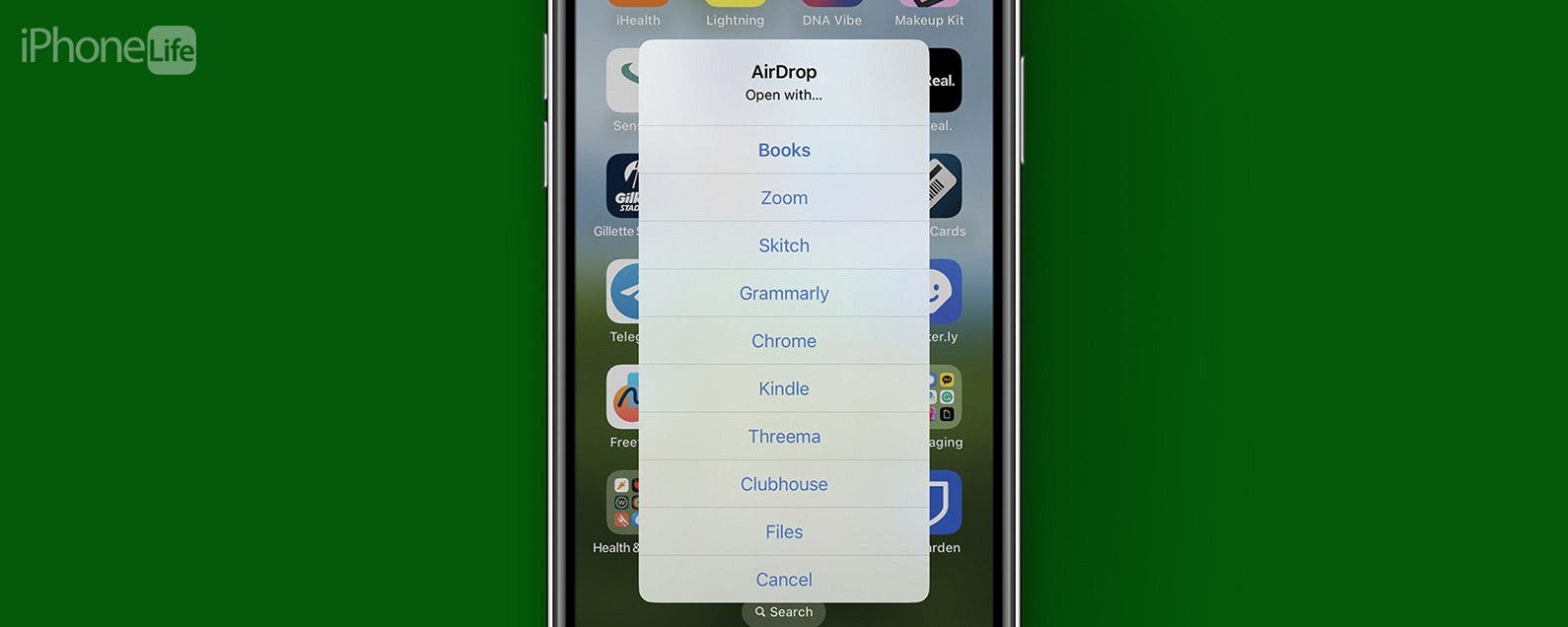 Where do AirDropped files go? If someone sent you something over AirDrop and you can't find it, you'll want to know where to find AirDropped photos and files. It depends on whether you're using a Mac or an iPhone, but generally, everything AirDropped to a Mac will go to your Downloads folder, and everything AirDropped to an iPhone will go to its associated app (e.g. Photos). Let's take a closer look.
Where Do AirDrop Files Go on Mac?
If someone has AirDropped a file to your Mac, you can find it in your Downloads folder, no matter what the file type is. It will be listed under the date it was sent, so you can find it easily that way, especially if it was just sent today. If you want it somewhere else, you can use Finder to drag and drop it into its new location.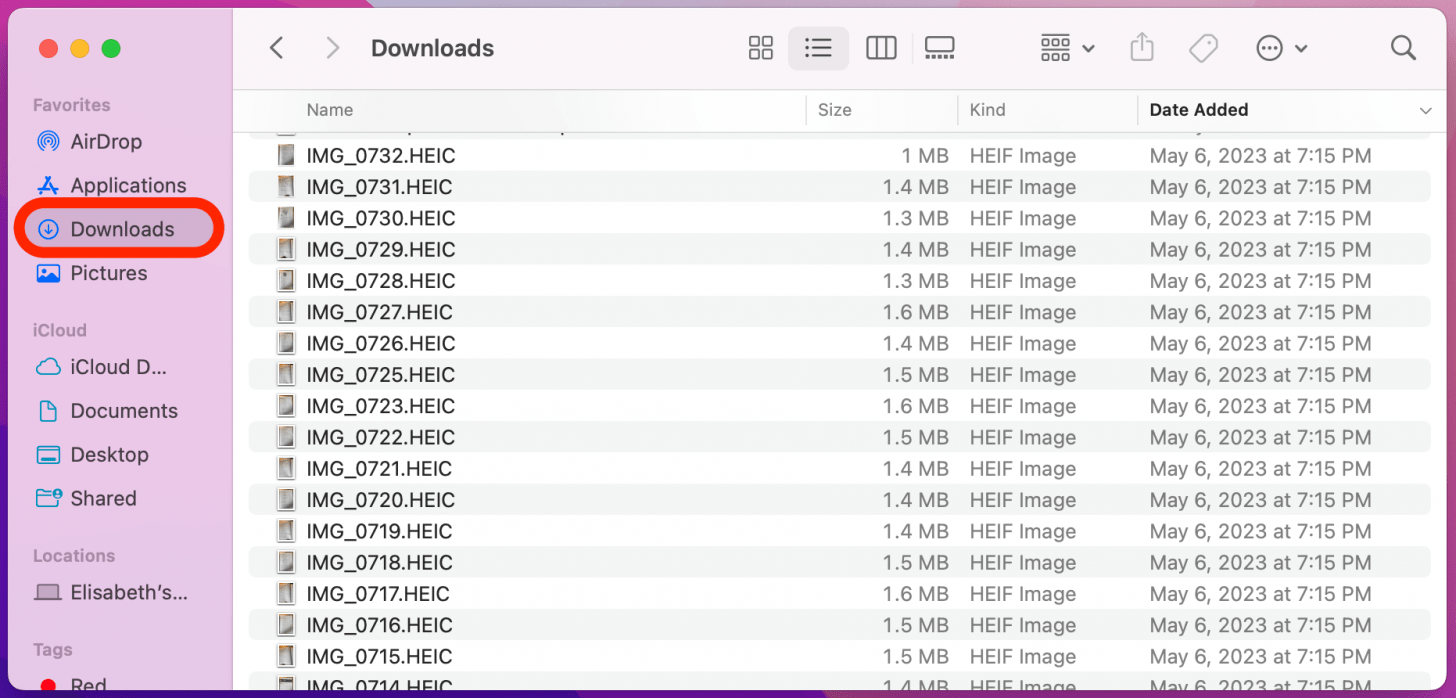 Where Do AirDrop Files Go on iPhone?
On your iPhone, photos that are AirDropped to you will go straight to your Photos app. Other types of files will go to their associated app (e.g. the Files app) but if there isn't a default app, once you accept the AirDrop, you'll get a menu like this:



Discover your iPhone's hidden features
Get a daily tip (with screenshots and clear instructions) so you can master your iPhone in just one minute a day.
Select where you'd like to open the AirDrop file and it will save to that app.
Can't Find AirDrop Photos? Here's What to Do
If you can't find AirDrop photos on your iPhone, you're sure to feel frustrated. Here are some things to check if someone AirDropped you a photo or file and you can't locate it:
Make sure they sent it to the right device. If you have more than one device (such as a Mac and an iPhone or iPad) open, it's possible you got confused about which one it was sent to. You do need to confirm an AirDrop before you receive it, but more than once, I've done something so automatically I can't even remember doing it, so check to make sure you didn't accept it on your Mac when you meant to do it on your iPhone or vice versa.
Check to see if the AirDrop went through. Once the other person successfully sent the file, they'll have a Sent status on their AirDrop selection. If it's still showing a loading status (Waiting or Sending), it means the AirDrop hasn't gone through.
Make sure you're looking in the right place. Remember, it's different between iPhone/iPad and Mac! AirDropped photos won't show up in your Downloads on your iPhone, nor will they be in your Photos app on Mac.
Can You Switch an AirDrop Location?
Unfortunately, you cannot change the default AirDrop location on any of your devices. However, if you've received a file on your iPhone that doesn't have a default location, you can choose from the menu shown above.