By

Olena Kagui
Updated 01/26/2023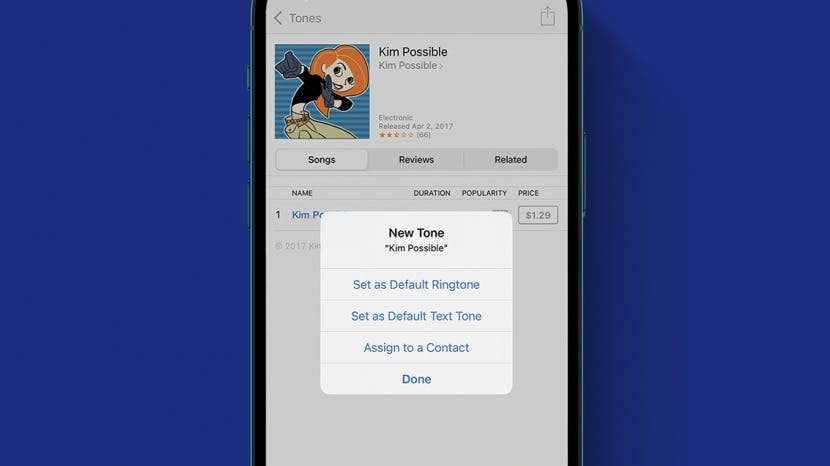 Having the same ringtone and text tone as your friends can get frustrating. Have you ever been sure you just received a text, only to find that it was the person next to you? A great way to distinguish your iPhone is to change your text message ringtone. We will teach you how to do that and set different text tones for your favorite contacts.
Related: How to Change the Default Ringtone on Your iPhone
Jump To:
How to Change Your iPhone Text Sound
There are many great free text tones for iPhone available in your settings. To select a new text noise and vibration for your iPhone:

Discover your iPhone's hidden features
Get one daily tip each day (with screenshots and clear instructions) so you can master your iPhone in just one minute a day.
Go to Settings.


 
Select Sounds & Haptics. 


 

Tap Text Tone.


 
Under Alert Tones, you will have a choice of the pre-saved options. You can see even more tones and vibrations if you tap Classic. Tap the ringtone you like to select it, it will save automatically.


 

You can also scroll up and choose to buy a new tone from the Tone Store if you don't like any of the free listed tones.


Tone Store is a great place to find funny text tones for iPhone. See the next section for instructions on how to buy one.
How to Buy a Text Message Ringtone from Tone Store
The Tone Store has a variety of tones that you can purchase for a small fee. They may be songs, soundtracks from movies, video game melodies, or other sound clips.
Go to Settings 


 
Select Sounds & Haptics. 


 

Tap Text Tone.


 
Under Store, tap Tone Store.


 

If this is your first time in the Tone Store, you will have to tap Continue.


 
Tap Tones.


 

In the Featured tab, you can see various categories allowing you to browse by genre, style, and more.


 
You can also tap the Charts tab to see the most popular tones.


 

To listen to something, tap it.


 
Then, tap the name.


 

To buy something, tap on the price.


 
You'll have the option to Set as Default Ringtone, Set as Default Text Tone, and Assign to a Contact. You can also press Done to buy it but not set it as anything just yet.


 

If you haven't already selected Set as Default Text Tone, you will have to return to Text Tone in your Sounds & Haptics settings.


 
Next, tap Download All Purchased Tones.


 

Now, your tones should appear as Alert Tones and Ringtone options. There is a chance that certain songs will only appear as ringtone options, not text tones. In this case, go back to step 10 and select Set as Default Ringtone instead. You will not be charged again if you've already purchased it.


Pro Tip: To find funny text tones for iPhone, download the Top Funny Ringtones app (free). Here you can find funny air horns noises, the sad violin, and the iconic 'wah wah wah' just to name a few.
How to Create Individual Text Tones for Your Contacts
If you change your default text tone, every text you receive will make that particular text noise. However, you can also select individual tones for any and every contact. If you're worried about broadcasting who is texting you, you can learn how to hide messages on an iPhone.
Open Contacts app.


 
Tap the contact you want to assign a custom text tone to.


 

Tap Edit.


 
Select Text Tone.


 

Under Alert Tones, select the tone you want.


 
When you are satisfied, tap Done.


 

Tap Done again to save your changes.


Pro Tip: You can also assign your contacts Text Tones directly in the Tone Store. Just follow the steps in How to Buy a Text Message Ringtone from Tone Store and tap Assign to Contact under step 12.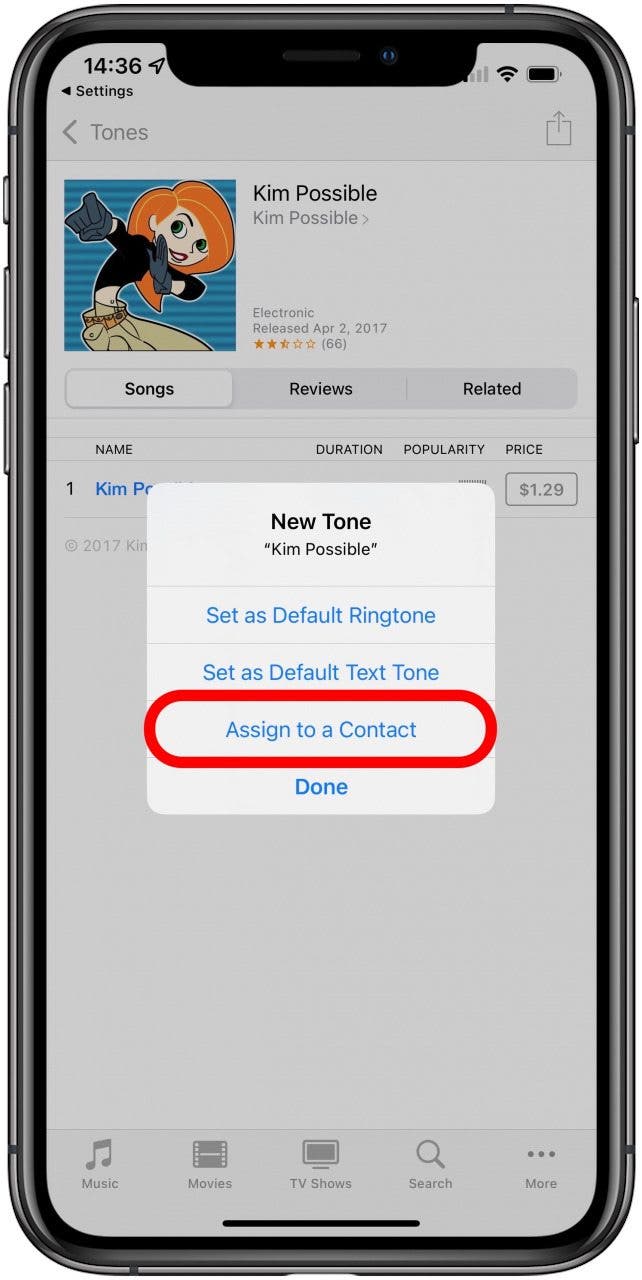 Now you know how to change your text tone and assign custom text message tones to your contacts! If you have an issue and find yourself saying, 'my iPhone text tone won't work,' try going into your settings and changing to another ringtone. Also, make sure that your phone isn't on silent mode. Next, learn how to change your default ringtone!