By Leanne Hays on Tue, 02/11/2020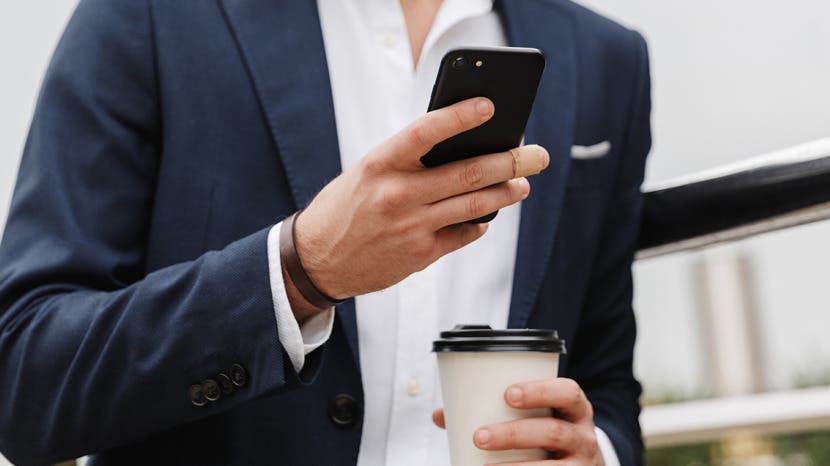 Have you tried to use your iTunes login or App Store login, log in to your iCloud account, or use any other Apple ID login and gotten an "Error Connecting to Apple ID, Verification Failed" message? Don't worry; we have nine troubleshooting steps you can take if you cannot connect to the App Store, your iCloud account, or any other Apple service. Let's get started. 
Master your iPhone in one minute a day:
Sign up to iPhone Life's Tip of the Day Newsletter and we'll send you a tip each day to save time and get the most out of your iPhone or iPad.
Related: How to Use Sign in with Apple
Let's go through nine things you can do if you're getting the "Error Connecting to Apple ID, Verification Failed" message. 
1. Retry Your App Store, iTunes Store, or other Apple Services Login
If you've been trying to sign in with your Apple ID and received an error message, the first and easiest thing to do is to close out the webpage and try to log in again in a few minutes. Sometimes that's all it takes! If you haven't met with success, work down our list of other troubleshooting tips.
2. iPadOS & iOS Update: Get the Latest Apple Software Update
It's a good idea to install the newest iOS update as soon as possible to improve device security and avoid bugs and glitches. Apple debuted iPadOS 13 in 2019, and will no doubt offer regular iPad software updates, as well. The first thing you should do if you're getting the Error Connecting to Apple ID, Verification Failed message is to make sure that the software for your device is updated. Some people, however, have reported seeing the Apple ID error message after updating their software, so if this hasn't fixed the problem, move on to the next on our list.
3. Make Sure You're Connected to the Internet
If the device you're using isn't connected to the internet, you won't be able to access your Apple services. Make sure that your iPhone or iPad is connected to the internet via a stable Wi-Fi or Cellular network.  
4. Check the Apple System Status Page
The problem might not be within your control at all; it might be on Apple's end! Visit the Apple System Status Page and make sure the service you're trying to sign into is available, you'll be able to tell because there will be a green dot next to the system name.
5. Change Your Apple ID Password
It's a good idea to change your Apple ID password from time to time. If the password hasn't been changed in a while, or isn't up to Apple's current recommendations, go ahead and change your Apple ID password. 
6. Check Your Device's Date & Time Settings
One issue that can cause the offending error message is a problem with your device's date, time, and location settings. To make sure these are correct:
Open the Settings app.
Tap General.


 
Tap Date & Time.
Toggle on Set Automatically. If this is already toggled on, turn it off, then on again. 


7. Do a Network Settings Reset
If it seems like you can't connect to your Apple services because your device won't connect to the internet, and you've already checked your Wi-Fi or cellular connection, it's time to do a Network Settings Reset. This will reset your Cellular settings, and you'll need to sign back into any Wi-Fi networks you've joined in the past. To do this:
Open the Settings app and tap General.
Tap Reset.


 
Tap Reset Network Settings.
Enter your password and tap Reset Network Settings to confirm.


 
8. Force Restart Your iPhone
The penultimate step for every iPhone problem; is resetting or force restarting your device. If the previous steps have failed, you'll need to try a force restart. 
9. Contact Apple Support
If all else fails, there's always Apple Support. Follow the support link and click or tap on the device that you're using, and you'll be able to connect to an Apple associate via phone, email, or chat. Alternately, if you live near enough to an Apple Store, just drop by and ask for assistance. 
Top image credit: Dean Drobot / Shutterstock.com