By Sarah Kingsbury on Thu, 04/30/2015
Master your iPhone and iPad: Sign up here to get our FREE Tip of the Day delivered right to your inbox.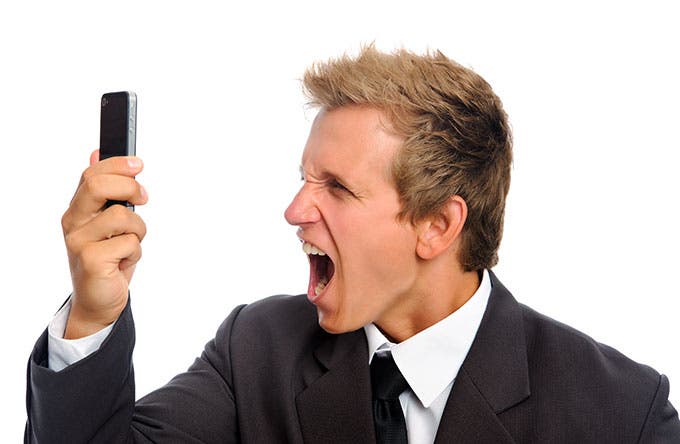 Using Siri to call or send messages to people can be very convenient during those times when your hands or eyes are otherwise occupied. Just don't try to call any friends or family members who have an unusual name, because if Siri doesn't know how to pronounce that name, the virtual assistant won't understand what you are asking. This can be extremely frustrating and lead to you yelling at your iPhone in public (don't ask me how I know), and it's why it can be worth it to take the time to teach Siri how to pronounce names correctly.
To teach Siri how to say a name correctly, hold the home button to activate Siri and then say, "That's not how you pronounce [name]."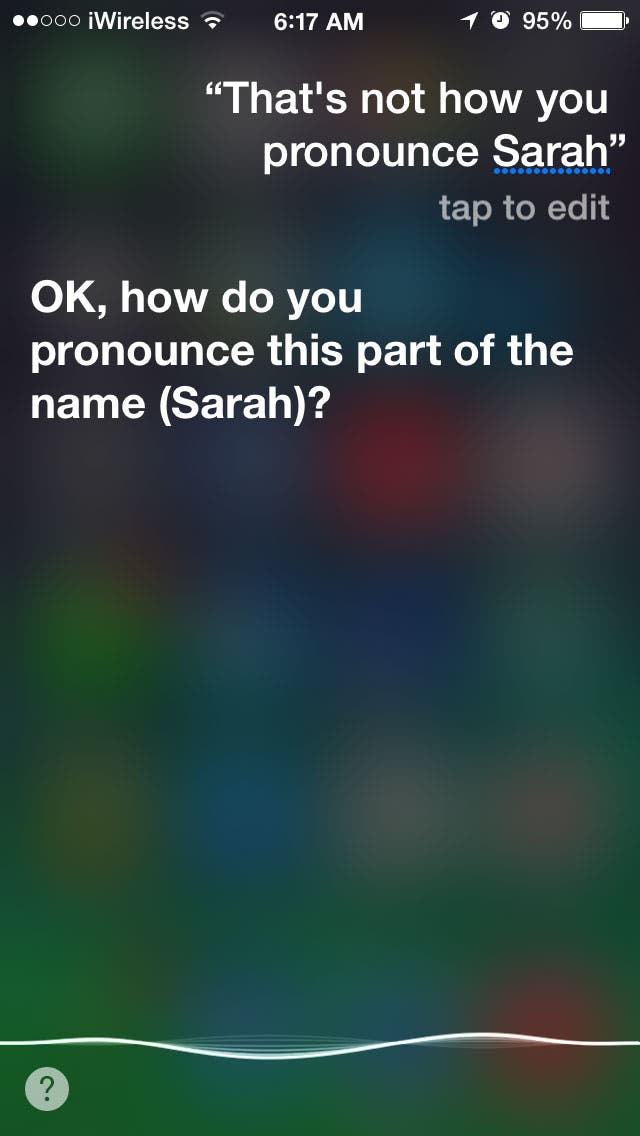 Siri will then ask you how to pronounce the contact's first name. Say the name correctly. Siri will offer you three pronunciation options to choose from. Select the one that is correct. If none of the options is close enough, tap Tell Siri Again to repeat the process until you get a pronunciation you like.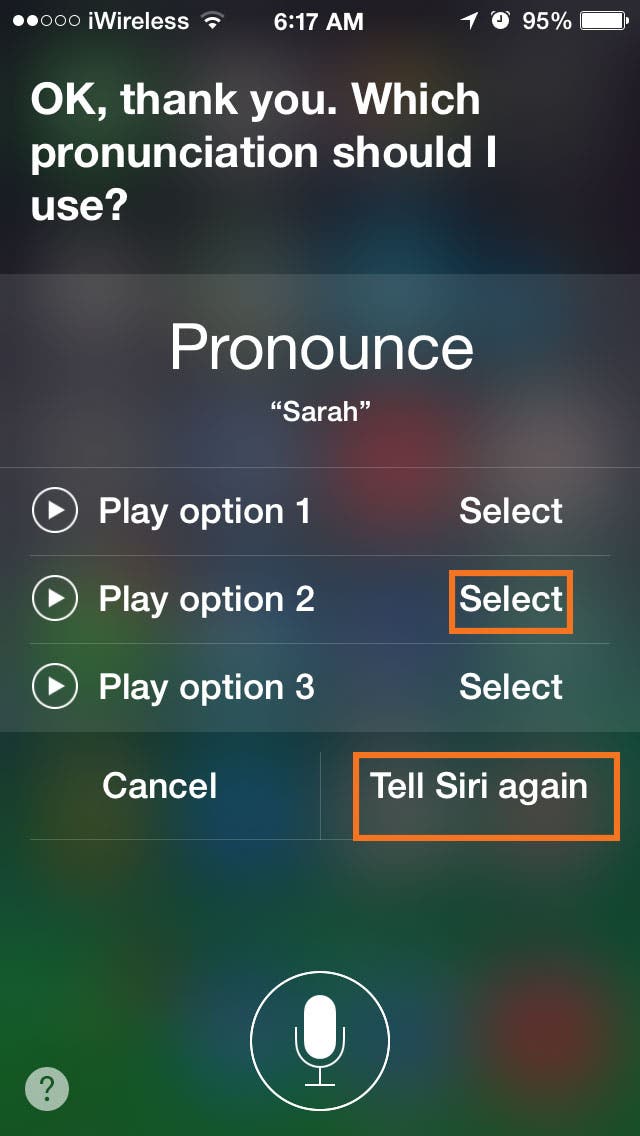 Siri will then repeat the process for the contact's last name as well. Now you should have less difficulty sending messages or making calls with Siri.
Top image credit: Warren Goldswain/Shutterstock.com