By

Becca Ludlum
Tue, 09/10/2013
Apple released details about the new iPhone 5c today and with its plastic exterior, reduced price, and colorful case combinations it is easy to assume it's geared towards... dare I say it? Kids.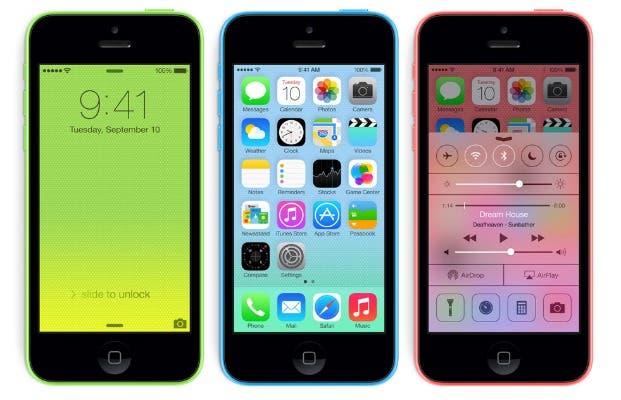 I know my son would give almost anything for the green model, and with a $99 price tag for the 16GB version it's a great addition to my holiday gift list for him. Is this what Apple had in mind when they designed the 5C?

Discover your iPhone's hidden features
Get one daily tip each day (with screenshots and clear instructions) so you can master your iPhone in just one minute a day.
More kids than ever are walking around with iPhones. It's easy to share music and apps within the same household, and at least in our family, it's easier if we all have the same phone. We can share tips and tricks and it's easier to monitor my son's phone and app use when we're familiar with the device. As a parent, I didn't want to spend several hundred dollars on an iPhone for my child and Apple just fixed that problem for me. 
The iPhone 5C will come in five colors: green, blue, yellow, pink, and white. Jony Ive, Senior Vice President of Design for Apple, explained in a video made for the Apple website that the iPhone 5C is "beautifully, unapologetically plastic." The vibrant colors Apple wanted to create weren't possible with metal, so they switched gears. The result is a polycarbonate frame reinforced with steel that doubles as the phone's antenna. The colored shell is covered with clear glossy lacquer which makes it more durable, a definite plus for kids. 
The cases available for the iPhone 5C are matte and colorful, making your iPhone more customizable than ever—There are 30 color combinations to be exact. To me, that screams "for kids." Adults like to play with colors, but not nearly as much as kids do.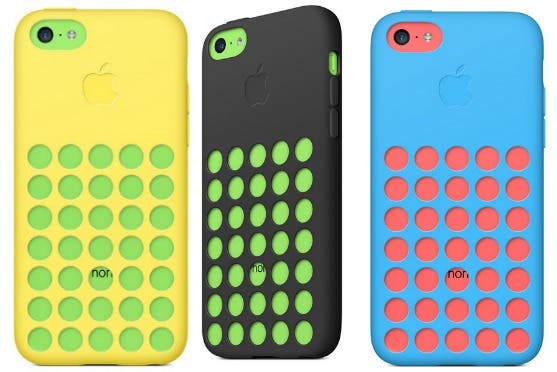 Rounding out the fun for kids? On the iPhone 5C, your iPhone color will match your iOS7 features. Your control panel screen, wallpaper, and even the backlight for your phone keypad will be customized to match the iPhone  color you choose. Your entire iPhone experience can be influenced by your favorite color. 
Apple wowed me today with their seamless design of the iPhone 5C, from the phone to the case to the operating system. I just can't stop thinking about what's next for our newest generation of Apple users.