By

Becca Ludlum
Thu, 05/23/2013
Disney has recently released a set of interactive storybook apps for children based on several of its best-selling movies: Tangled, Cinderella, Wreck-It-Ralph, Monsters Inc, Monsters University, and Brave. Packed with puzzles, games, read alouds, and coloring sheets, these apps are sure to delight your little ones. 
1. Tangled: Storybook Deluxe ($6.99)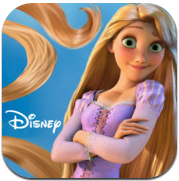 Read along to the story of Rapunzel and Flynn, or tap the icons for activities such as coloring pages, games, and puzzles. When in storybook mode, character voices can read to your child, or she can explore the text on her own or record her voice reading. 
2. Cinderella: Storybook Deluxe ($6.99)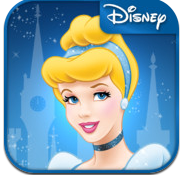 This app has the same great options for reading along as Tangled. In addition, you can sing along with a song from the movie or play while doing a multi-skill puzzle. Cinderella: Storybook Deluxe also contains coloring pages with fun twist–glitter paint! 
3. Wreck-It-Ralph Storybook Deluxe ($6.99)
Your little ones will want to "wreck it" while playing this interactive app based off the movie Wreck-It-Ralph! Read along with the story, have it read to you, or play an interactive racing game after building your own car! This app lets you discover characters, listen to their favorite phrases, and watch six different movie clips straight from the movie! 
4. Monsters, Inc. Storybook Deluxe ($6.99)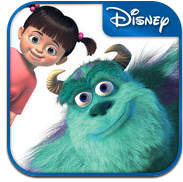 Read along with the Monsters, Inc. story or play interactive games in this fun app. After reading the story, go through scare training and collect scream energy, hear quotes from your favorite characters, or watch short movie clips.
5. Monsters University Storybook Deluxe ($6.99)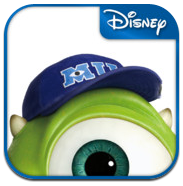 Kids will be scared silly by this app's features! Read along with the story, have it read to you or narrate your own version by using the recording feature on your phone. Kids can create their own Monsters University badge and monsterify themselves! Also included are 3D versions of five different scare games. This app unlocks special features when you also own the Monsters, Inc Storybook Deluxe app.  
6. Brave: Storybook Deluxe ($6.99)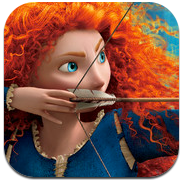 Your child can read along with the story of Merida and her family, listen to quotes from the movi,e or play one of the many interactive games inside this app. Games include archery with pop-up targets, scavenger hunts, puzzles and coloring pages. 
I love seeing these deluxe apps for children that offer interactive ways to read their favorite stories!