By John Painter on Sat, 01/01/2011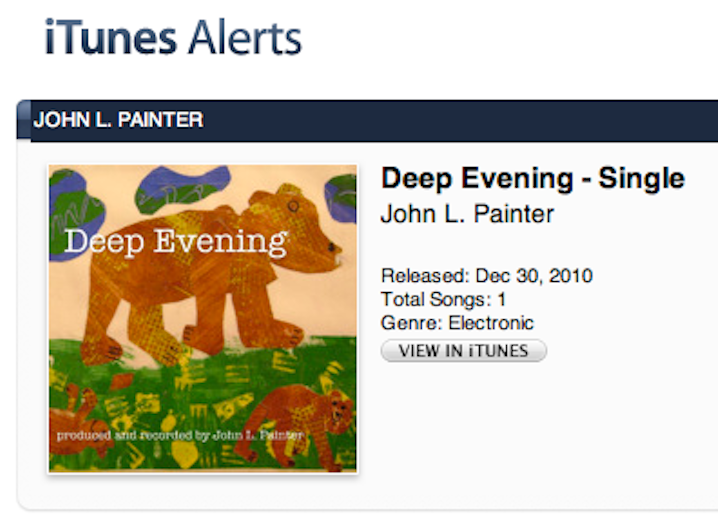 Ever since I got the music bug with my Magic Fiddle (.99) I've been wondering; so now that I can play some music on a virtual fiddle is that it?  Where can I go with that?
While my fiddling skills are still in development, the larger question for me was what can I do with music that I create; on my iMac, iPad or iPhone? 
After very little research I realized it is very easy to publish your own music on iTunes.  So, I took a short instrumental piece I had composed with Garageband, published it, and it was up for sale on iTunes within 24 hours.  What do you need to possibly get in the mix for the next Grammy Award?  Read on.
Master your iPhone in one minute a day:
Sign up to iPhone Life's Tip of the Day Newsletter and we'll send you a tip each day to save time and get the most out of your iPhone or iPad.
At the bottom of Apple's web page for iTunes is a menu, look under the heading "Partner Programs" and you'll see a clickable link called "Partner As Content Provider".  Click on that.  On the right side of the Partner As Content Provider page, you'll see a grayed text block with the heading iTunes Content Providers and "online application" highlighted with light blue.  Click on that.  On application page you'll see where you need to select the content Music or Books.  Choose the music (or Books if that's what you want) and then click on the blue "Continue" tab.  This will take you to the "Requirements" page.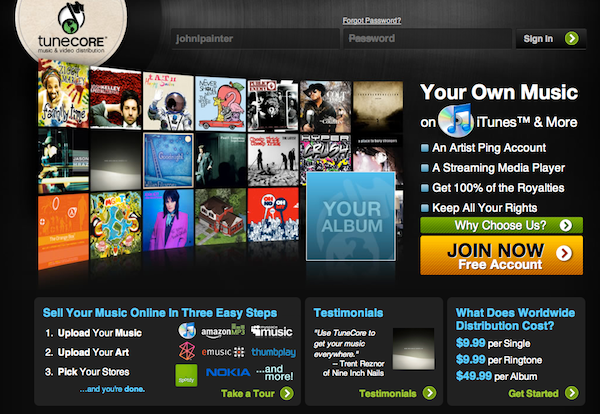 At this point, take a deep breath, I know it looks daunting. But  if you have already recorded your music and have it loaded onto your computer in any of the popular encodings these days, you really don't have to worry about all the requirements because at the bottom of the page is a very helpful little service called "Apple-approved aggregator" it is highlighted in blue.  Click that.  Now you will be on the approved aggregator page which lists aggregators for North America, Europe, Australia and Japan.  
So what is an aggregator?  In short, they do all the work (for a fee) and get your next one hit wonder packaged, and all those requirements done and deliver it into the iTunes store -  fast.  I happened to choose Tunecore as my  aggregator.  So I'll explain a bit about how it works.  It's very simple to join, just click where it says "Join Now".  Fill in the information.  You'll of course need to have at least one song, and album art, or they can create some for you.  But this isn't free, it will cost you $9.99 to publish and distribute a single or ring tone to iTunes, if you have an albums worth of music it will cost you $46.99.  While I don't think it's worth publishing a song for a lark at these prices, if you are semi serious about your music and want to test the waters, I think this is a pretty good low cost, low risk way to get your music distributed not just on iTunes, but actually a sizeable selection of outlets from iTunes to Amazon, Napster, Spotify, Zune, Shockhound, Thumbplay and so on.  What does my song sound like?  You can either check it out in the embedded player or follow this link to iTunes and it will only cost you (.99).