By

Conner Carey
Updated 05/27/2021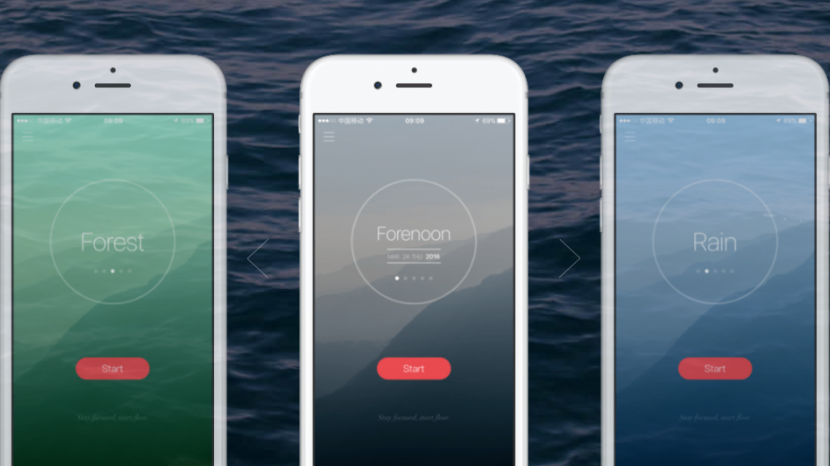 Productivity apps on our iPhones can do a wide range of things from helping us organize our schedule to making sure we stick to it. The best productivity apps for iOS tend to have a streamline design while being easy to use right from the start. We wanted to cover the best productivity apps, specifically, for keeping your focus. There are lots of apps that are all about focusing or time-tracking. Some utilize the Pomodoro technique while others allow you to grow virtual trees that wither away if you leave the app. The best productivity app for you is the one that actually helps you focus. Here's five of the best productivity apps for staying focused.
Related: 10 Best Free Apple TV Apps for Watching Free Movies & TV Shows
The key to picking the best productivity app for you is figuring out how you best retain your focus. Are you the type of person who needs to focus for long, uninterrupted periods of time in order to get anything done, or do you work best when focusing for a set period of time and then enjoying a decent hourly break? The best way to find out is to simply try the different techniques. If keeping track of the time you spend focused on a task is also an important part of a productivity app for you, that should be a major deciding factor when considering the five apps for focusing and time-tracking below.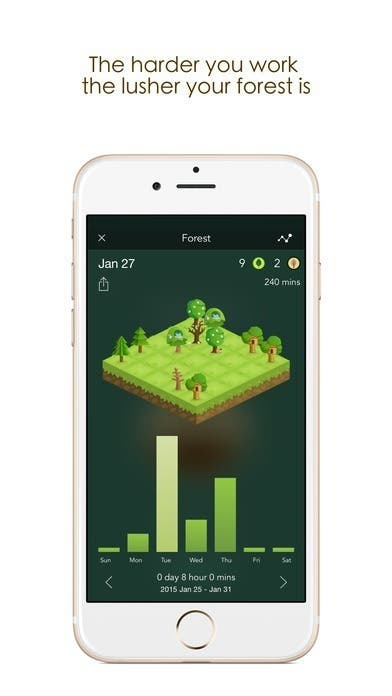 Of the apps for focusing, Forest is my standout favorite. Gamifying otherwise menial tacks is perfect for procrastinators and those who are easily distracted alike. With Forest, choose a species of shrub or tree, set the time, and tap Start. As you work, the tree will grow from sprout to full-blown plant. But if you leave the app before the timer runs out and the tree grows up, your baby tree will wither away and die. The virtual world not enough to motivate you? Grow enough trees and you can exchange your virtual achievements for real trees planted in a real forest, which means your focus contributes to a better environment for all of us. As you grow virtual trees, you can add them to your forest and create your own beautiful landscape within the app. The more you focus, the more species of shrubs and trees you can unlock. Keep track of how well you've focused over time with the built-in pie chart and learn to strike a balance between work, rest, and play.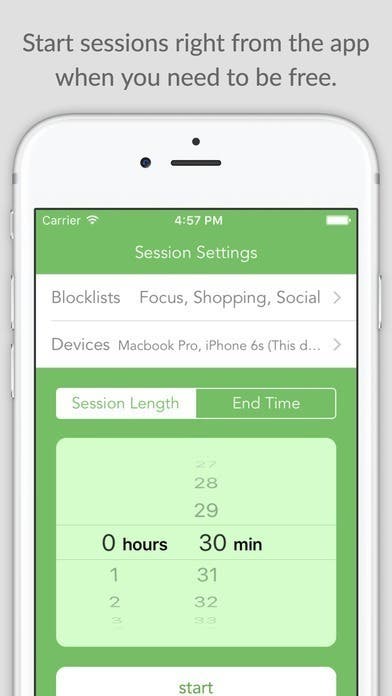 It's easy to mindlessly find yourself on social media scrolling through images and videos when you need to be working on something productive. If this is you, try the app Freedom. You'll get seven free sessions before you need to become a premium member to continue, and you can block Instagram, Twitter, and Facebook (with some workarounds; it's apparently difficult to block the Facebook app) from yourself. Set the timer for the amount of time you want to block your social media accounts or favorite websites and accept that focusing on the task at hand is the only distraction available until that timer goes off. Use this app in combination with a Pomodoro app to create spurts of focusing time with fun breaks in between.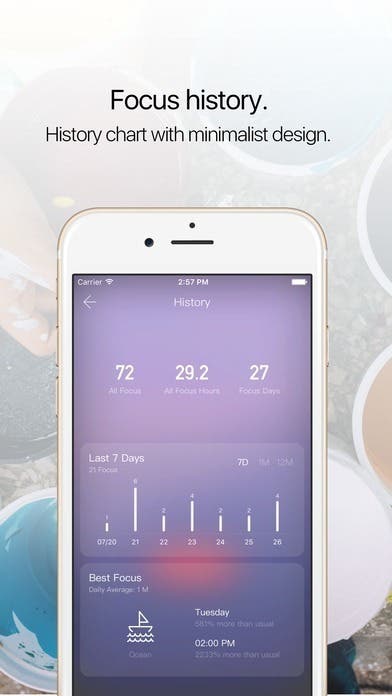 This elegant timer is all about soothing you into a focused state. It uses the Pomodoro technique, which means you can set the time for 25 minutes and once it's done, you'll get a five-minute break before beginning again. Of course, all of the times are adjustable to your preferences, but the time reward is a great way to continue working and focusing throughout your day. The app is completely free, so listen to the Rain, the sounds of the Forest or Cafe, or the sounds called Forenoon and Muse. The daily quote at the bottom of the app is meant to help you keep working towards your goal while the timer keeps you on track and the sounds relax you as you work.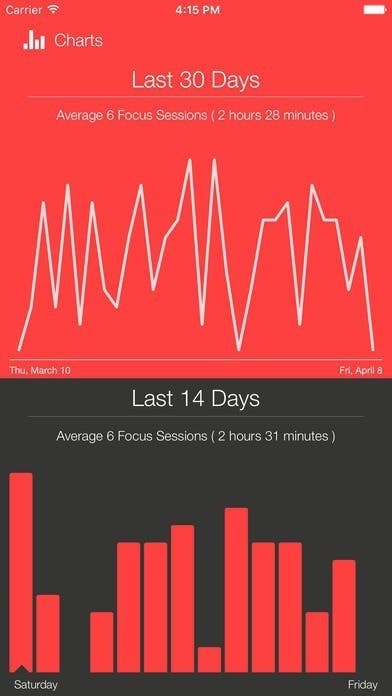 If the traditional Pomodoro technique is helpful for you, the Focus Keeper app will easily track your rounds. Work for 25 minutes at a time with a short break at the end. Repeat that four times and you'll get a longer break. You can set how many rounds you want to complete in a day and your overall goal. Then check out the graph after your first week to see how beautifully you focused each day. Go Pro ($1.99) to customize the app fully to your liking. This app is simple, straight-forward, and designed to simply do what it sets out to do: help you stay focused.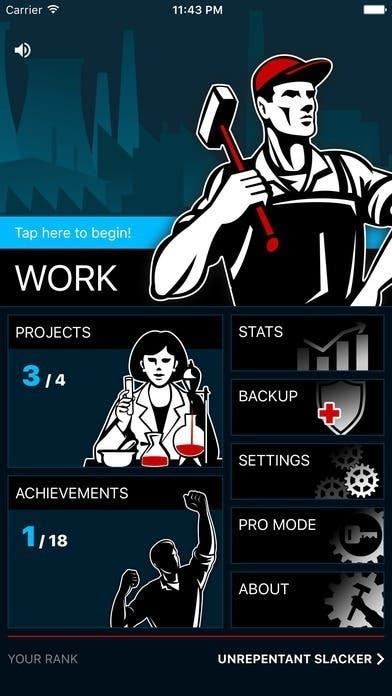 This app doesn't want to hear about your excuses. Start out as an Unrepentant Slacker and work your way up the ranks as you focus day-in-and-day-out. Want to take the weekend off? Too bad; you'll start losing your rank if you slack. Set up four projects with the free version and unlock 18 achievements. This app also uses the Pomodoro technique. If you don't like being harassed by your app, visit Settings to turn on the Judgement-free mode. Otherwise, prepare to be insulted into shape. Focus and become great, or slide down the ranks.