By

Jim Karpen
Updated 03/07/2023
What to Know
If you want to access wholesome content for your children, try out the PBS Kids Video app.
Nosey is the best free app for talk shows and reality TV enthusiasts. 
Pluto TV is the best option for free live TV. 
Looking for free TV apps for iPhone, iPad, Apple TV, and Mac? Overall, it's surprising the number of good free movies and free TV shows you can watch. Here are our eleven best free TV and free movie apps for iPhone, iPad, and Apple TV.
Watch Free Movies & TV Shows on iPhone, iPad, Apple TV & Mac
Most of the free movie apps or free live TV apps allow you to enjoy free movie streaming on your Apple TV, and some have free movie apps on iOS, iPadOS, and macOS for the iPhone, iPad, and Mac as well. You won't get the latest theater releases here, but you will find classic shows, oldie-but-goodie public-domain flicks, documentaries, independent and international films, and even free anime!
Different TV and movie apps offer varying ways to watch free movies and free TV shows. Some of the apps feature movies from the public domain, which means they're free to the public. However, apps with more recent content do come with royalty fees, which is why some apps below, such as Crackle and Tubi TV, offer great content but include advertisements to pay for that content. You won't be able to stream or download brand-new movies or TV shows on these apps, but you'll still find a lot of great content to choose from.

Discover your iPhone's hidden features
Get a daily tip (with screenshots and clear instructions) so you can master your iPhone in just one minute a day.
With each of the apps for watching free movies and TV shows below, you can download the app to your Apple device for free and watch the content within the apps for free. I've included apps with a wide range of content, from classic movies and documentaries to recent TV shows and anime. There's even an app for watching international shows. The best part? Download these free movie and TV apps to your heart's content and binge-watch as many free films and shows as you want.
The above video is a preview from an iPhone Life Insider Apple TV Video Guide
11 Best Apps for Watching Free Movies & TV Shows
Works with: iPhone, iPad, Apple TV, Mac
If you've got kids (or a serious case of nostalgia), the PBS KIDS Video app is for you. This entirely free live TV app has full episodes of more than 30 PBS KIDS shows, and you can stream live shows with no subscription needed. This app was specifically designed with kids of all ages in mind, so you don't need to worry about your young child stumbling onto inappropriate content. You can even download episodes, and new episodes are added weekly.
Works with: iPhone, iPad, Apple TV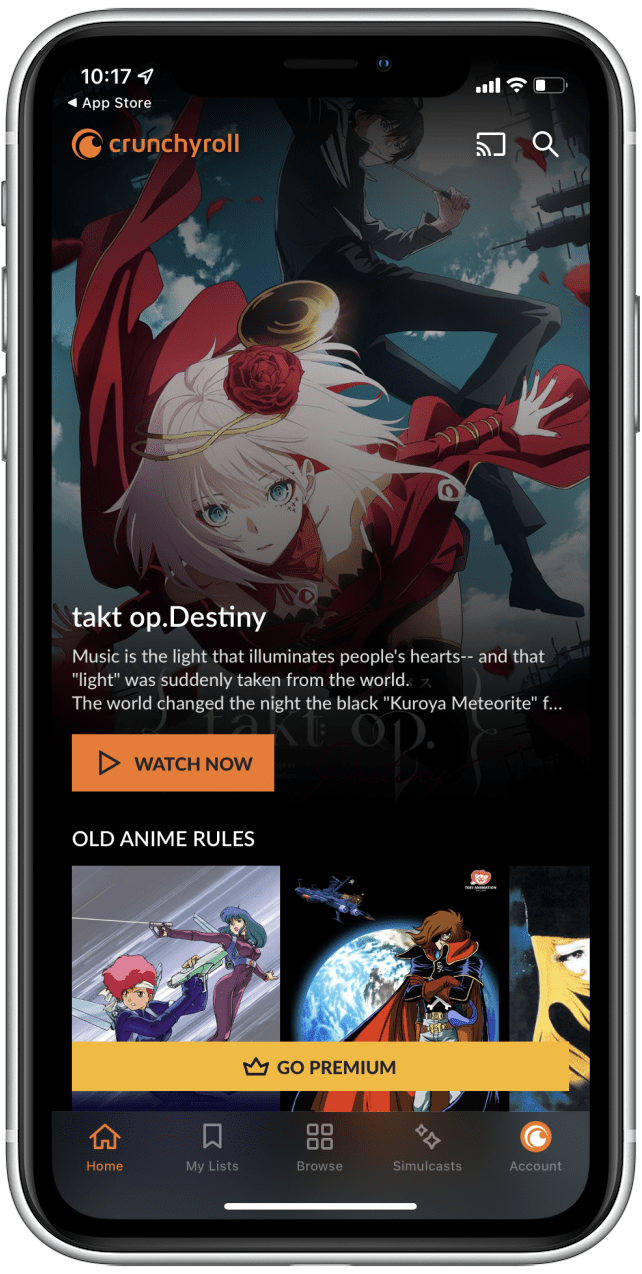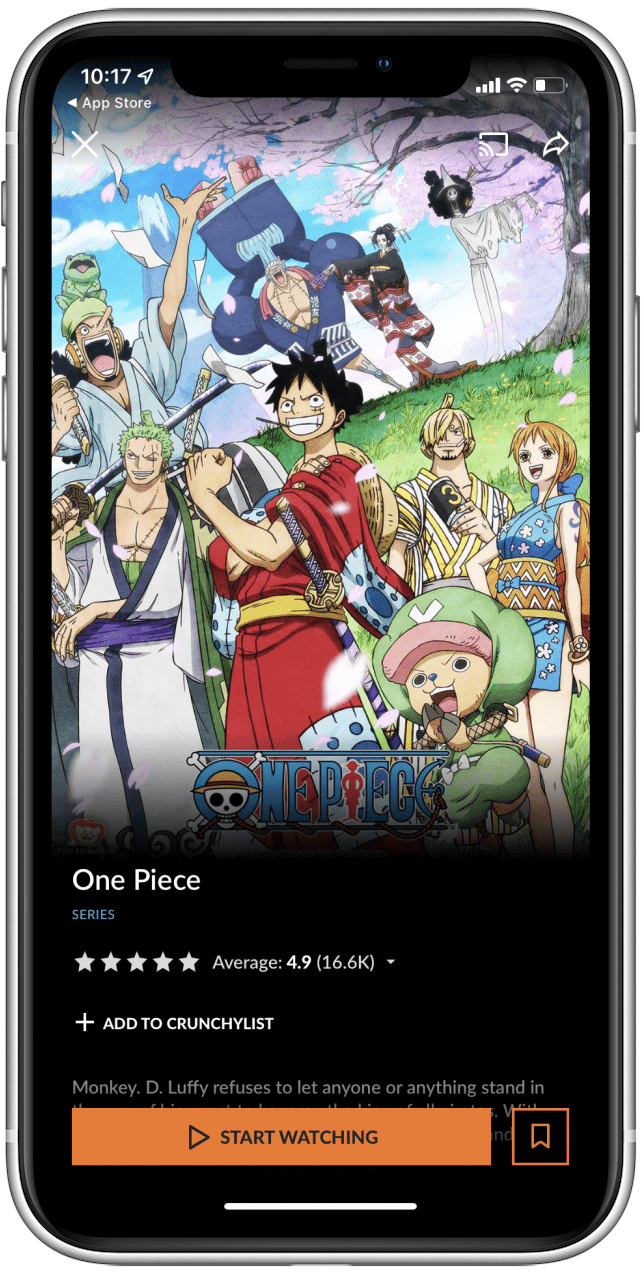 If you or anyone in your life is an anime fan, you've probably already heard of this one. Crunchyroll calls itself "the world's largest anime library," and to support that claim, it offers more than 1,000 anime titles, old and new. You will have to put up with ads—a lot of ads, according to reviews—but you can enjoy shows like Attack on Titan and One Piece for free. In-app purchases are available if you want to enjoy watching anime without the ads. 
Works with: iPhone, iPad, Apple TV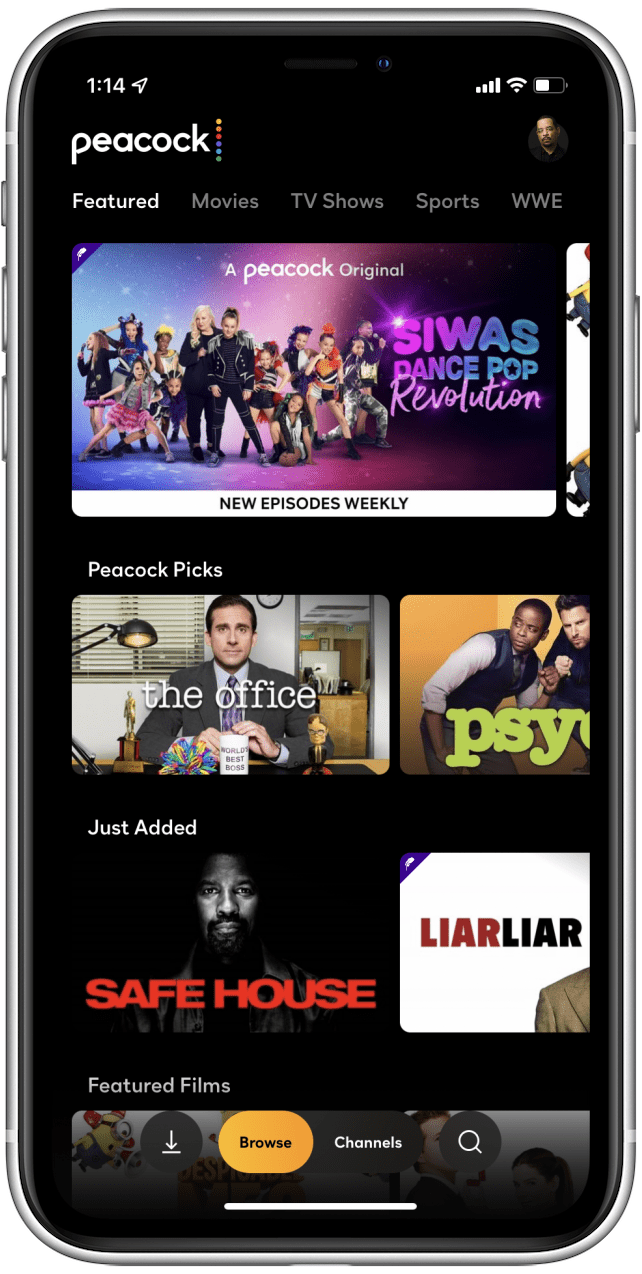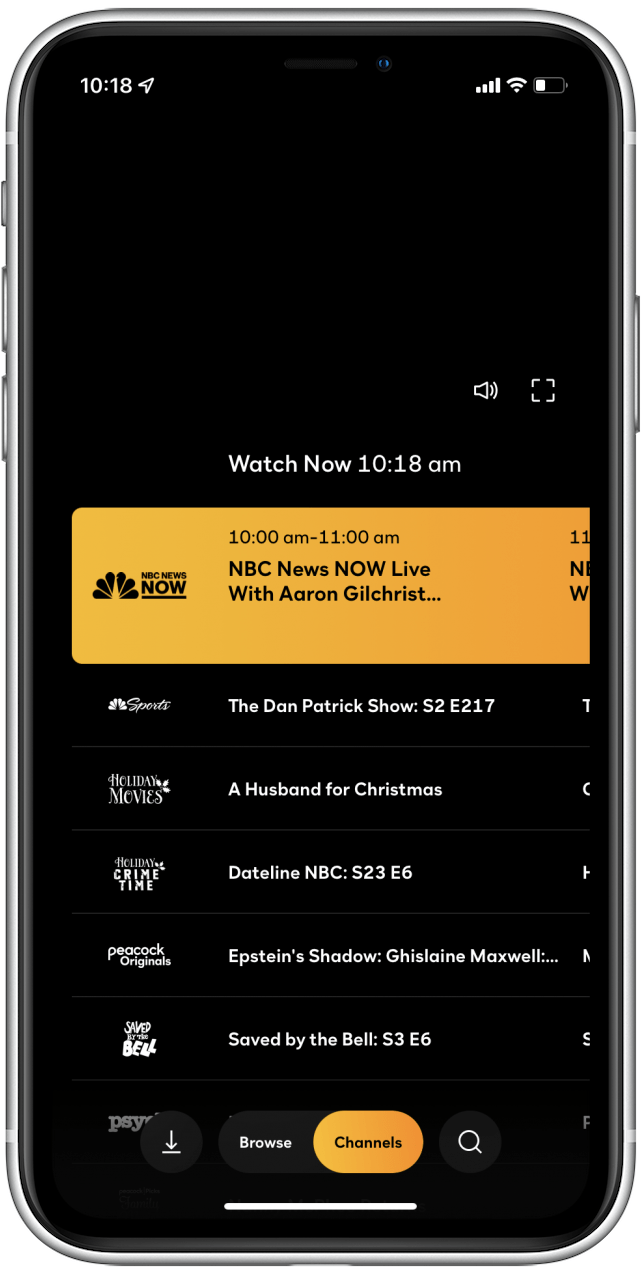 You may have heard about Peacock for the wrong reasons: I, for one, was outraged when The Office and Parks and Recreation left Netflix for NBC's new streaming app. But while Peacock does have a paid version, it also offers many shows and movies free to stream with ads on your iPhone, iPad, or Apple TV. You can sign up and start watching without entering any payment information, and in my experience, the ad frequency and duration were not overwhelming. The catch is that, while you can watch some of your favorite shows, you may not be able to watch all of them: seasons 1–5 of The Office are available for free but only two seasons of Parks and Recreation are, for example. Peacock also offers free live TV in the app, and one of my favorite features is the pop-out picture-in-picture player, so you can work on other things while watching.
Works with: iPhone, iPad, Apple TV, Mac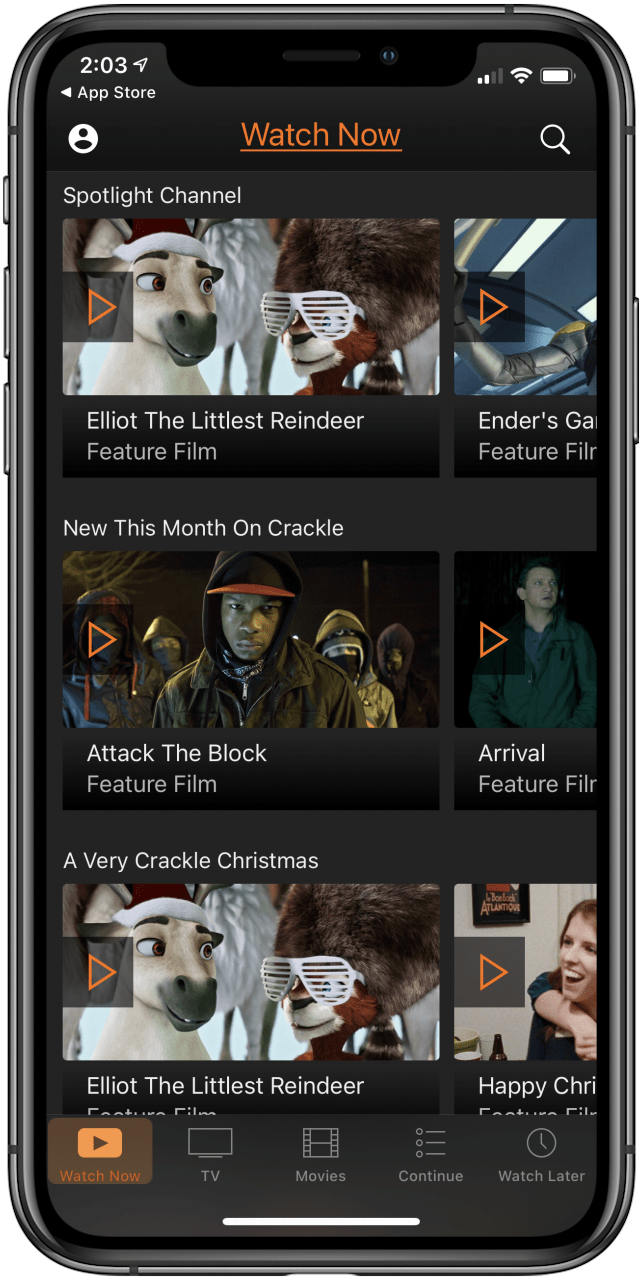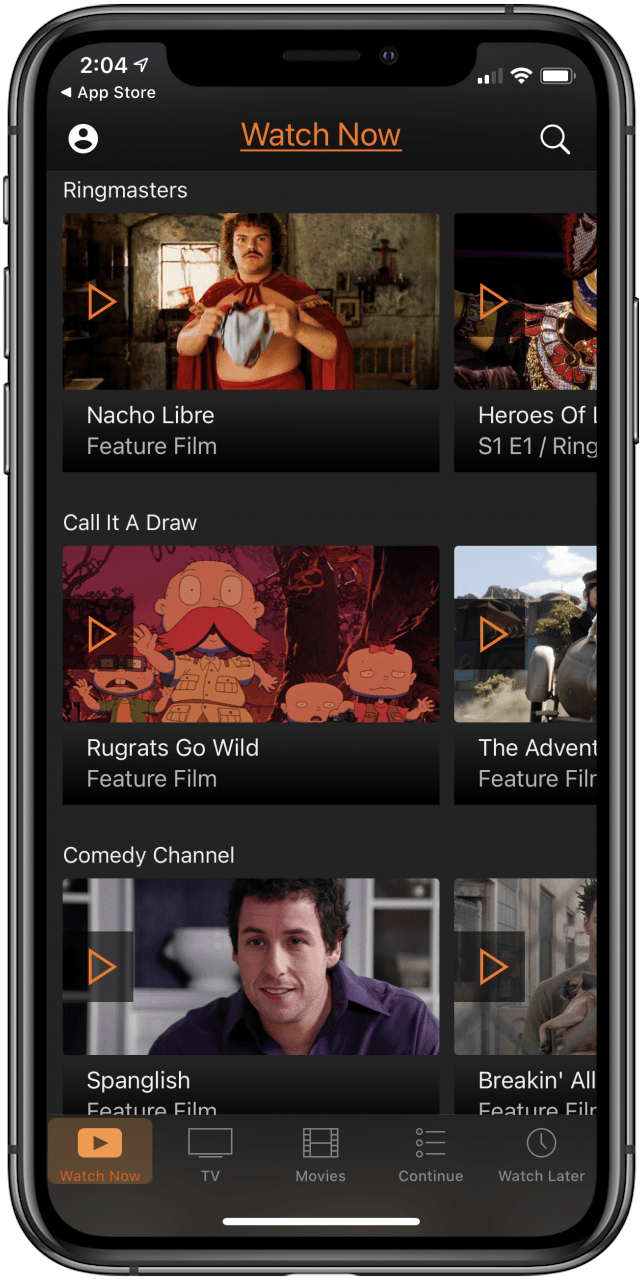 This collection of ad-supported movies and TV shows has many recent films, shows, and sports. More recent movie options include drama, comedy, action, and more, and are typically available for a set period and then expire, to be replaced by new titles. There are regular commercial interruptions during the movies, which is the tradeoff for free content. But, the number of ads is smaller than you'd see on network TV, and there's even a Watch Later feature to track what you'd like to play next.
Works with: iPhone, iPad, Apple TV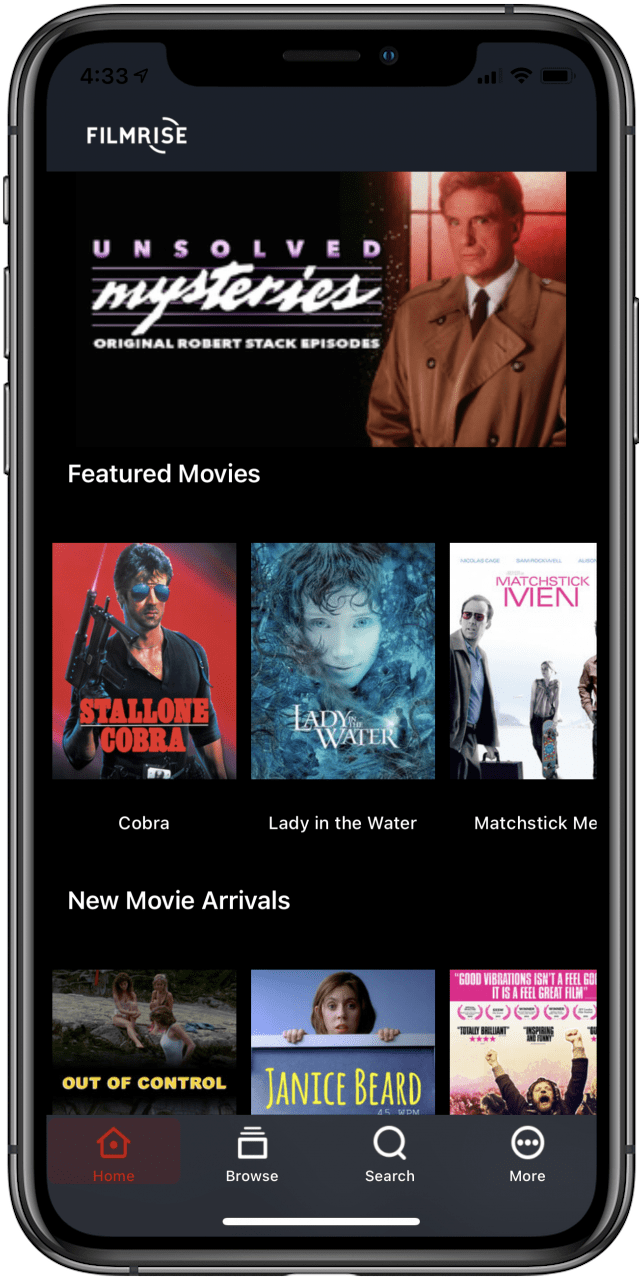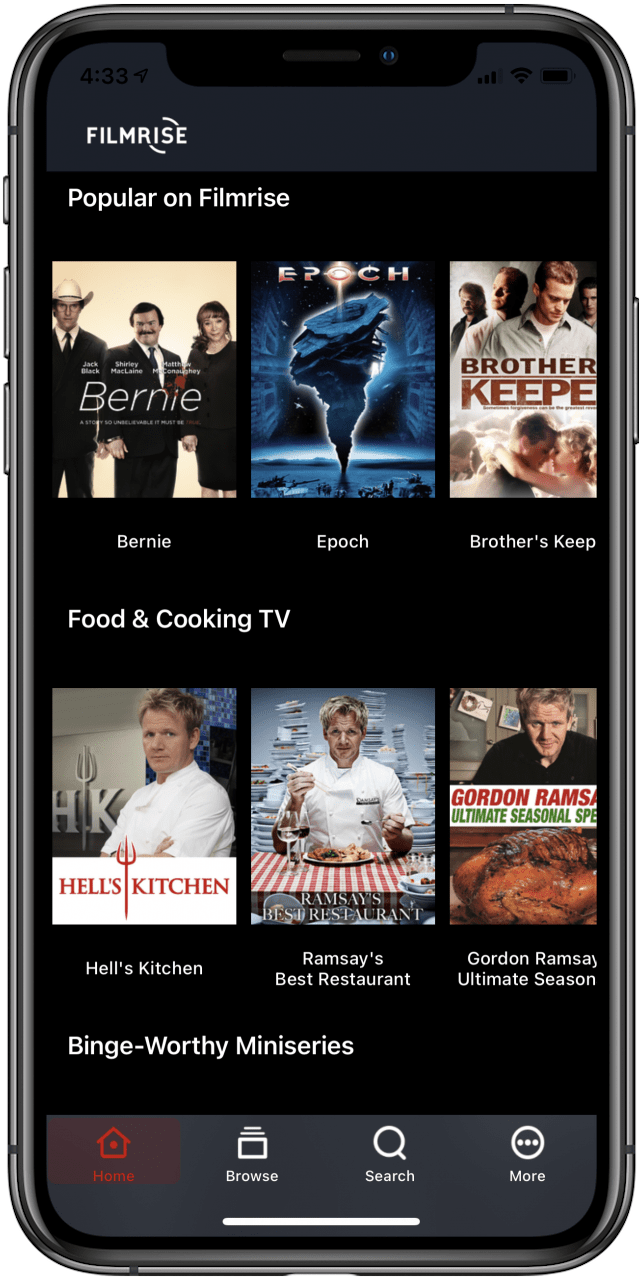 Here's a great one for those who love cooking shows, British drama, true crime documentaries, LGBTQ+ movies, political thrillers... you'll even find a section of animated kid's classics! In essence, content that won't be spotlighted or found in a lot of other apps. Of course, you'll have to watch commercials but, far fewer than you'd experience watching cable TV.  
Works With: iPhone, iPad, Apple TV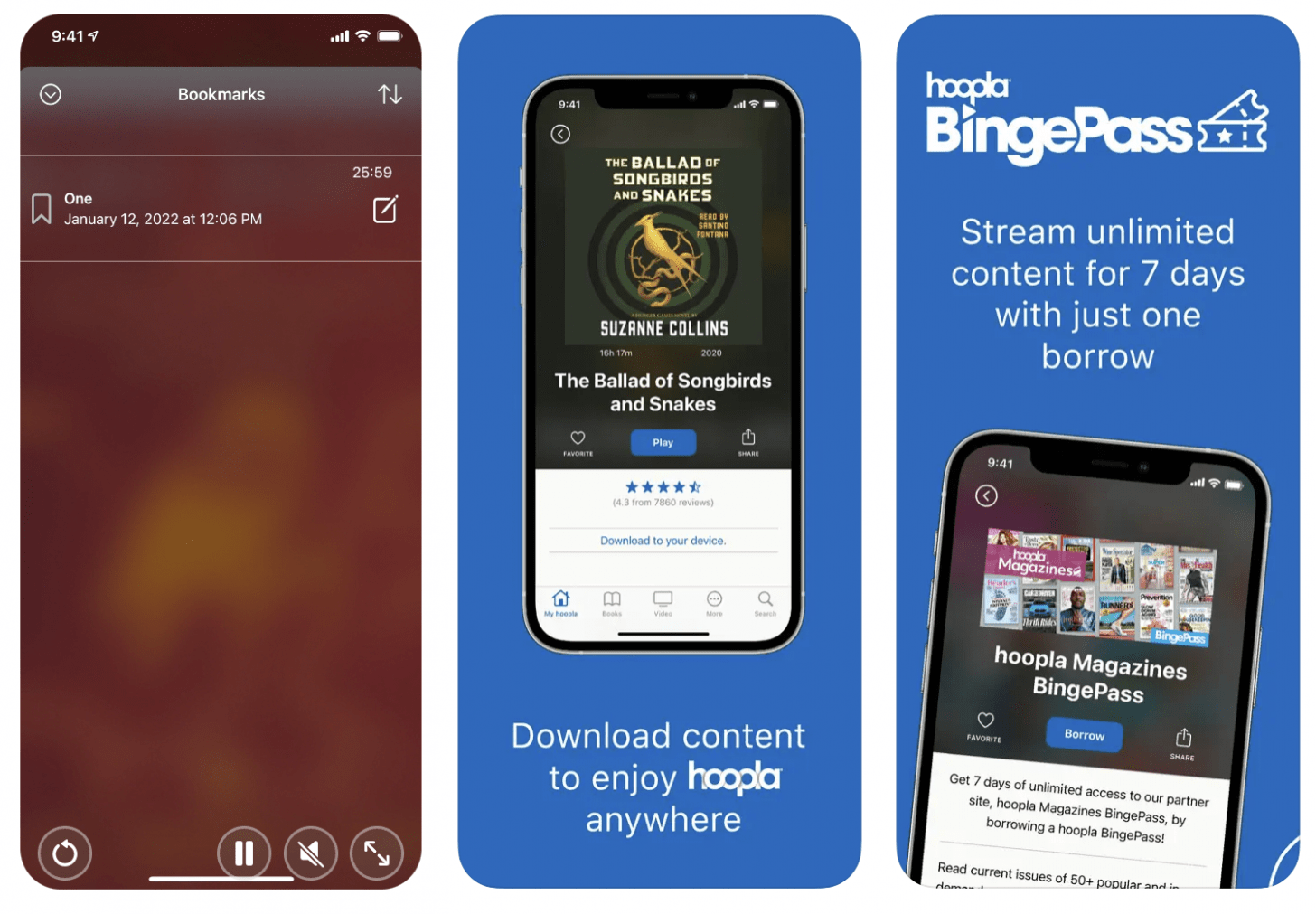 We've written articles about apps for free audiobooks and free e-books, both of which can be downloaded through your local library app. Well, hoopla is a library app that offers audiobooks, comics, e-books, and also movies! Not every library patron will be able to download and use hoopla; the closest library system that offers hoopla is two hours away from me! But, if you live in an urban area, there's a good chance that you can download and use hoopla to watch a large variety of commercial-free movies. 
Works with: iPhone, iPad, Apple TV, Mac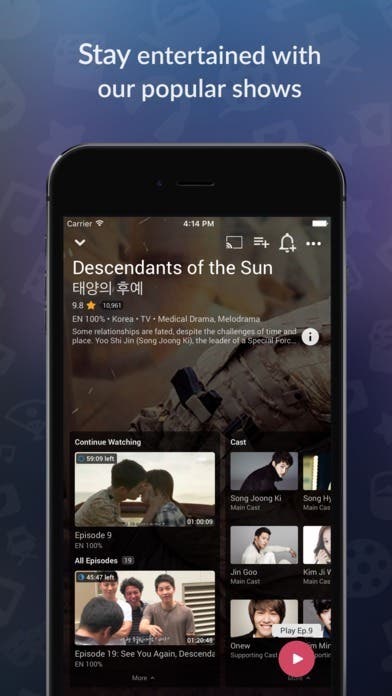 Viki has a large selection of international movies and TV shows, mostly from Korea and China, but also other countries such as Japan, India, and the U.S., with subtitles available. There are ads, but you can pay a monthly fee for fewer or no commercial interruptions. The app also has a selection of TV shows, and you can sort content by country. 
Works with: iPhone, iPad, Apple TV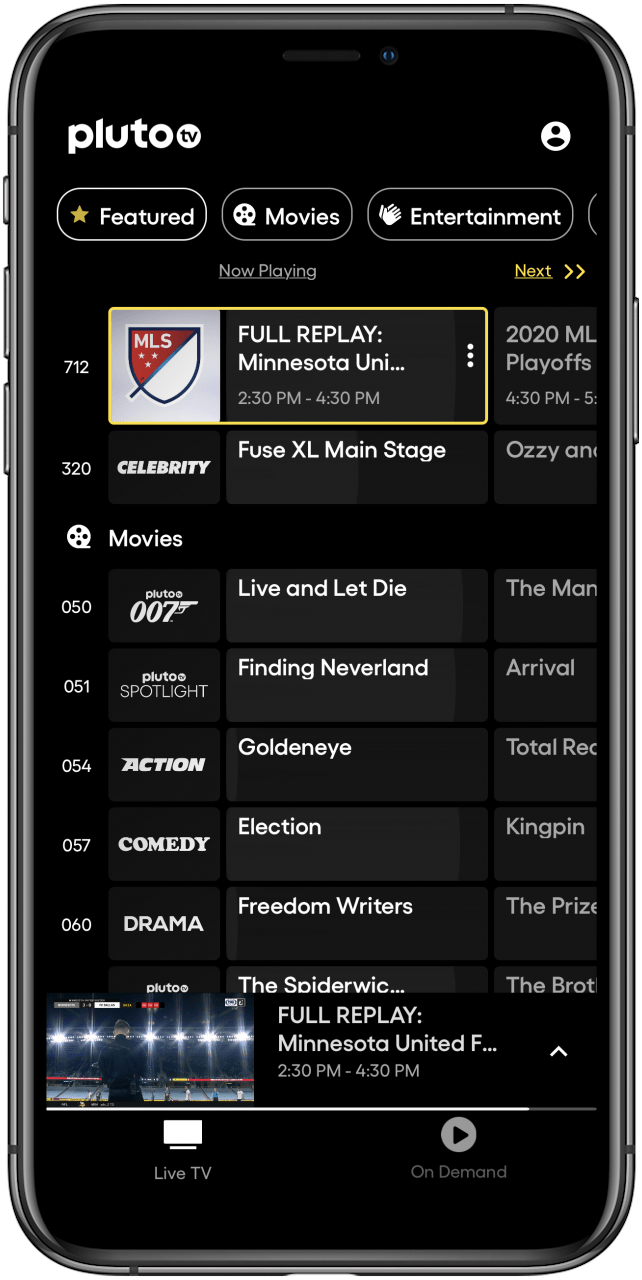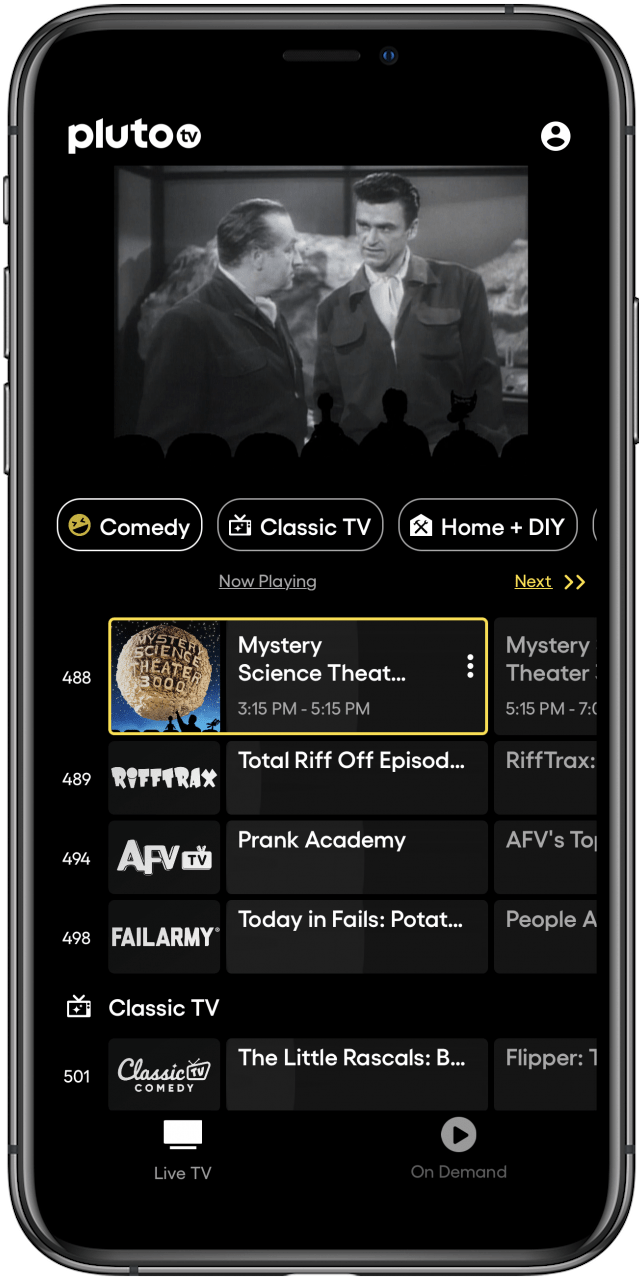 This app simulates a cable TV service with more than 250 channels and thousands of free movies. Instead of movies/shows on demand, Pluto TV has a viewing guide with channels where specific programs stream at specific times. The viewing guide is organized into categories, including Comedy, Classic TV, Home & DIY, Sports, Gaming & Anime, and more.
Works With: iPhone, iPad, Apple TV, and iMessage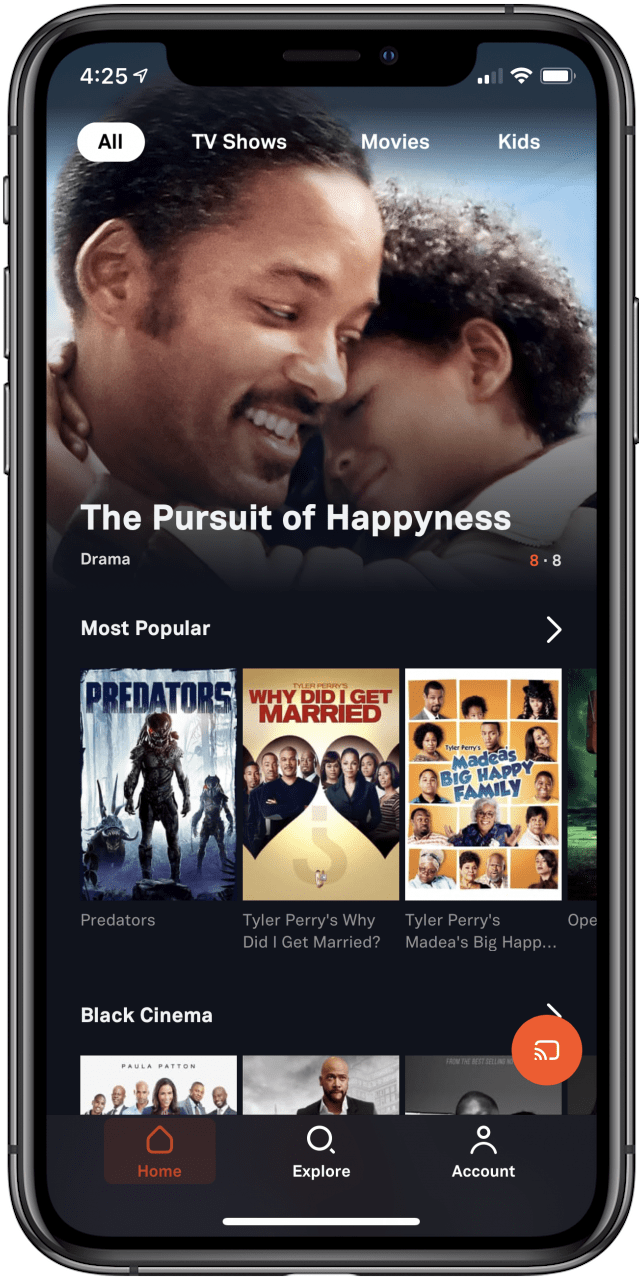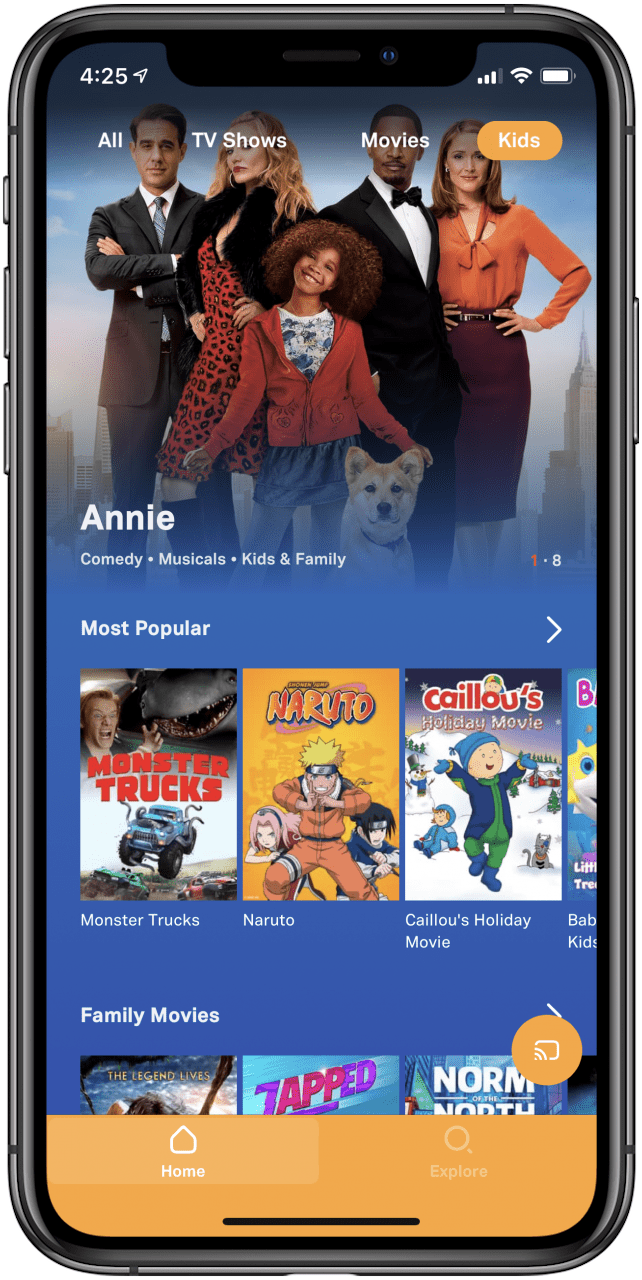 Tubi TV has some surprisingly recent films for a free movie watching app. The company behind the app is able to do this by monetizing with commercial interruptions. It may be a trade-off, but for free quality content, it's worth it. Like Anime? Tubi TV streams new anime the day after it's released in Japan. Movie categories like Not on Netflix, Family Movies, Black Cinema, Sci-Fi, and a selection of movies in Spanish. 
Works With: iPhone, iPad, Apple TV, Mac

If you're a fan of talk shows, then Nosey is the app to watch full episodes for free. From classic talk shows like Sally to current ones like Steve Wilkos, Nosey is the place to keep you entertained at no cost. Nosey also has full episodes of your favorite court shows such as Divorce Court and reality TV shows such as Blind Date. Be sure to create an account for an enhanced user experience. 
Works With: iPhone, iPad, Apple TV, Mac

Plex gives you access to over 300 channels of live TV and over 50,000 titles from around the world without needing a subscription. Since Plex partners with major production companies like Warner Brothers, MGM, Lionsgate, and Paramount, there are hundreds of movies and shows to enjoy. 
What Are Your Favorite Free Movie Apps?
These eleven apps offer you a lot of free entertainment. If we've missed any great free apps that offer free movies and TV shows, let us know in the comments. Also, be sure to check out our article on the 12 Best Apple TV Apps.
FAQ
How can I get free channels without an antenna?
You can download apps such as Pluto TV or Plex which offers hundreds of channels to choose from. Make sure to have an internet connection before using these apps. 
What is the best free movie app?
The Tubi TV app is a great option for free movies because the movie library is updated everyday, which means new content every day.