By

Leanne Hays
Tue, 06/26/2018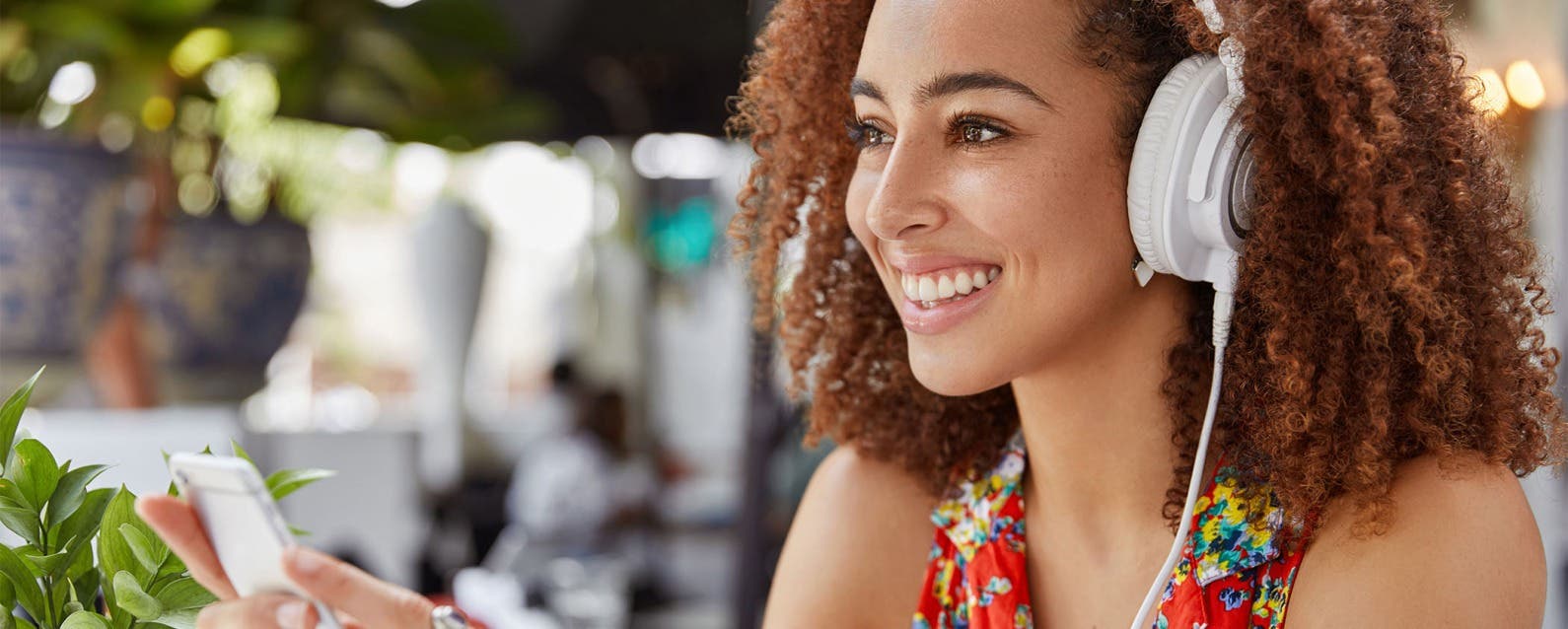 I've been a fan of audiobooks since they were books on tape, and I clearly remember the very first one I ever listened to, Brahm Stoker's Dracula. Thanks to my local library, this classic audiobook was free; and as the years rolled on, I checked out the new-and-improved books on CD, until I finally modernized and started streaming audiobooks on my iPhone. I don't have a lot of time to sit down and read anymore, so the Audible app has been a great way to keep up with my favorite authors. One problem, though; I listen to far more than one book per month, and it's getting expensive to keep purchasing extra credits. That's why I'm excited to report that I've ended right where I began, with free audiobooks from my local library! There are two apps, called Libby and OverDrive, that let me borrow e-books and audiobooks, read or listen to them, and then return them all on my iPhone or iPad.  Let's get started learning how to find audiobooks on Libby and OverDrive, so you can have as much fun exploring and "reading" these free audiobooks as I am! 
Related: How to Get the Most from Your Audible Subscription
Libby & OverDrive: the Truly Free Audiobook Apps 
To use the Libby app, you'll need a library card from your local library. 
Download Libby from the App Store.
Go back to your Home Screen and tap on the Libby app.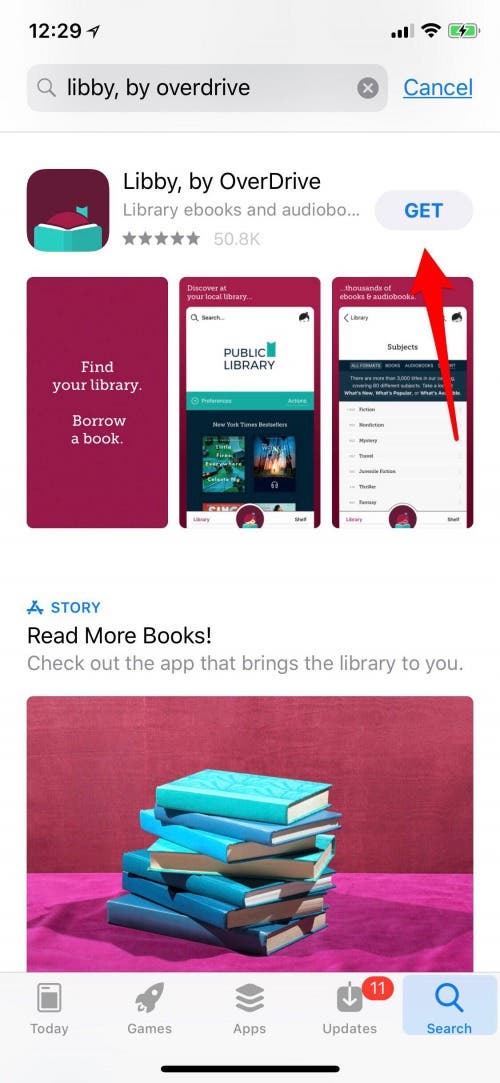 Now you'll be directed through setting up the app. After setting up, follow the instructions to find your library and get started checking out audiobooks. Or if you're me, discover that the town you live in is so rural that the local library hasn't yet joined Libby and probably never will. Feel sorry for yourself, then remember that you love living in the country and call your local library to see if they have an equivalent. Let relief flood your body when you hear they do. Start over.
Download Overdrive from the App Store.
Open Overdrive once it appears on your Home Screen.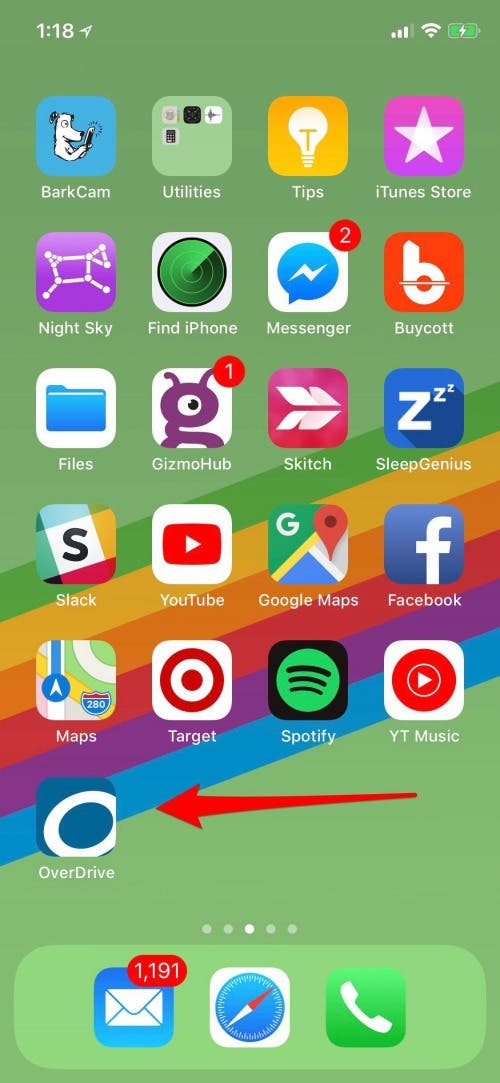 You'll be directed through the steps of finding your local library and signing in with your library card number.
​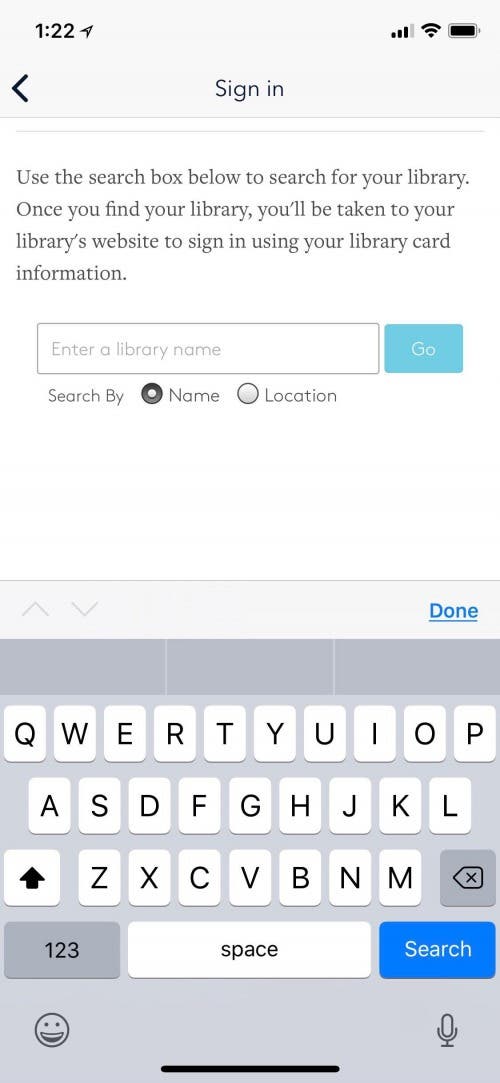 Now you can search for an audiobook you've been wanting to hear! I looked for something by Laurie R. King.
If you find an audiobook you'd like to hear, tap on Borrow. If it's currently checked out, tap Place a Hold, and you'll receive an email when it's available.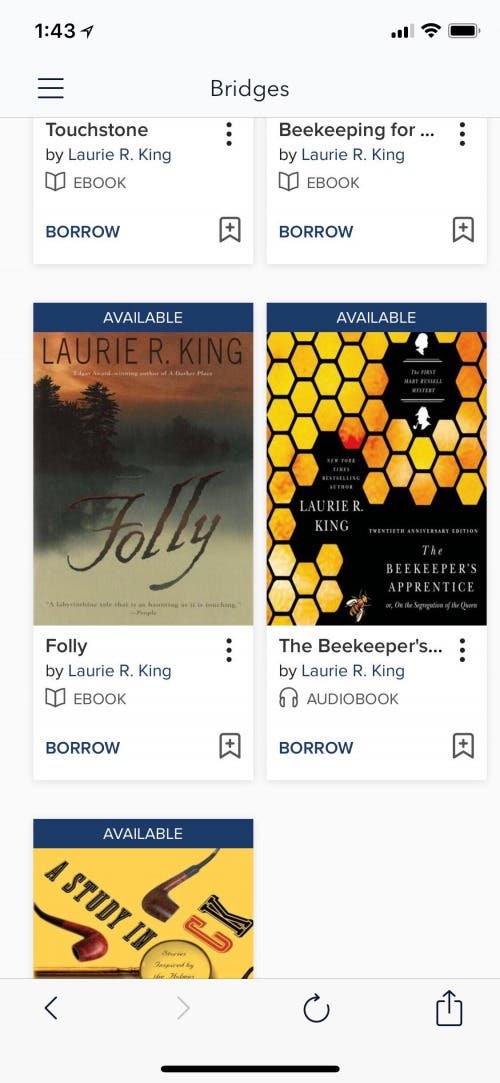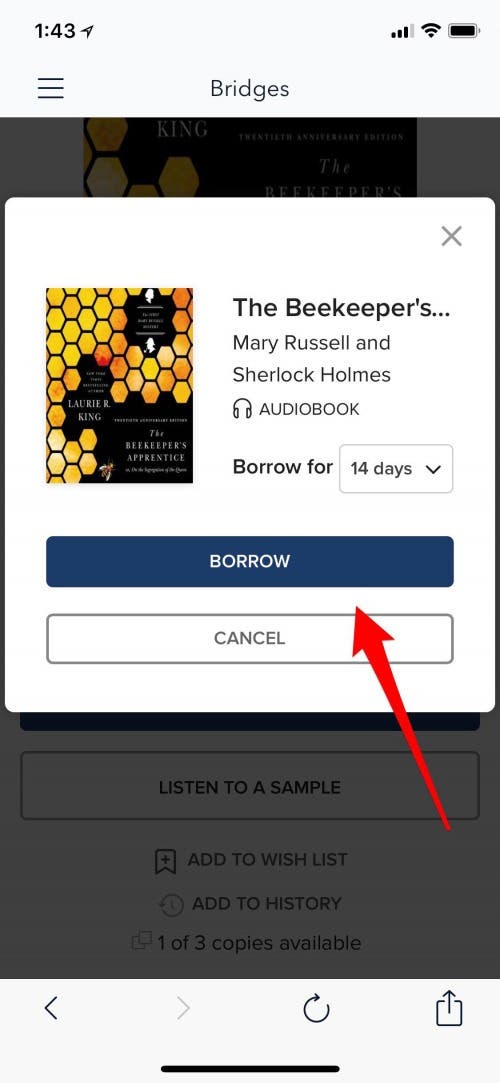 To listen to a book, tap the three horizontal lines in the upper left corner of your display.
Tap on Bookshelf to find and start listening to your title.
And there we have it, free audiobooks!