By

Louis Senecal
Updated 02/18/2010
AppBox Pro is one of the apps that I mentioned previously I had purchased that I really like. I do not use it on a daily basis and I am still playing around with some of it, but as you will see below, there are a lot of handy utilities built in. This is like a mini toolbox of programs which reminds me of some of the add-ons that I had in my pocket pc days. The best part is that this app only costs $0.99. Below are the different components of what you can expect in this app.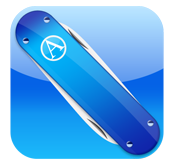 Battery Life
This basically shows the amount of battery left, as well as various time remaining for Internet, Video Games, Audio etc. For you iPhone owners, it will also show the talk times left and internet left via 3G.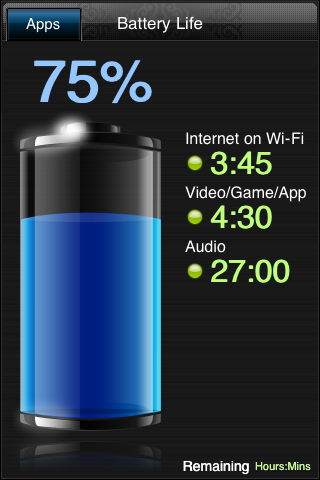 Clinometer
You can either use this as a Bubble or as Surface for a level. It has measurements for degree, slope and pitch. You can calibrate both and you can also lock the results in place in case you need to jot that info down.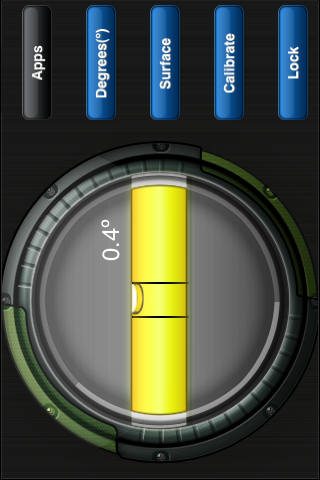 Currency
This is a nice little currency converter and handles the following currencies as the default: USD, EUR, GBP,CAD, JPY,HKD, MXN, CNY, AUD, and KRW. 
There is an add button at the top that brings you to many many more built in currencies that you can select and choose from. You can also unselect the default ones as well. This also has a rate update built in you which you can select as automatic.
Dashboard
This dashboard shows some of the other built in apps, kind of like our old Today Screens as well. You can customize it to show Day's Until (more on that later), System Info (storage and memory), Battery Life, Holidays, and Currency. The background image is also changeable and pulls from your photo albums.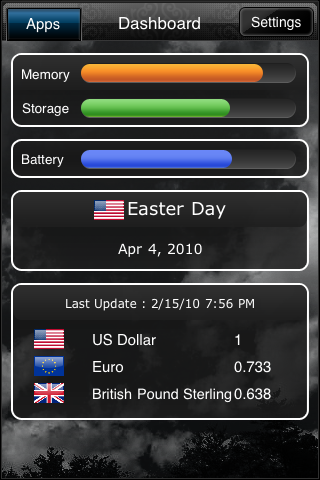 Date Calculator
This utility allows you to figure out:
- the number of days between two dates,
- a Date based on adding a number of days to a particular date,
- What day a particular date is,
- Solar-Lunar Converter
Flashlight
What can I say besides a built in flashlight. I actually use this a lot and came in handy on a recent stay out of town at the hotel.
Holidays
This gives a listing of Holidays by year and the date associated with mine. I set mine up for the US Holidays but you can customize it to so many others. It also can show lunar dates on it as well.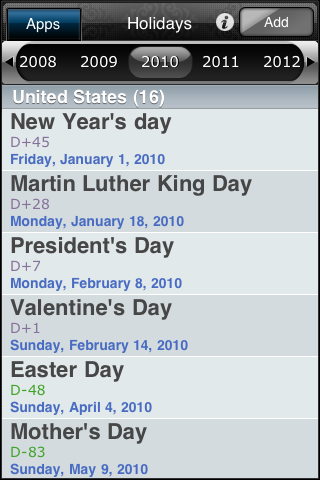 Loan
A basic loan calculator which also can show a comparison to another loan that you input. When you have finished, there is an icon that when pressed, lets you email the figures out.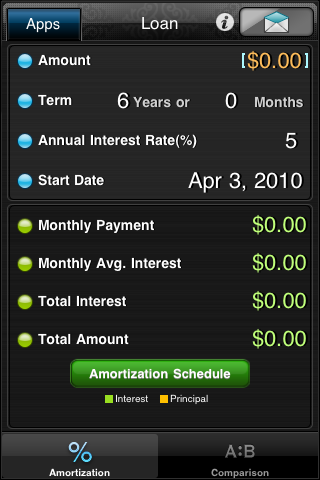 Price Grab
You basically enter two prices for a product(s) that you want to compare. You then also enter the quantities for each product and it gives you a basic comparison to see what is the better value.
Random
This is a random number generator. You put in the lowest and highest numbers and then click or shake it for the random number to show. The number that comes back will be a number between the data you originally input. This could be handy for someone who may be doing a contest and needs to pick a winner.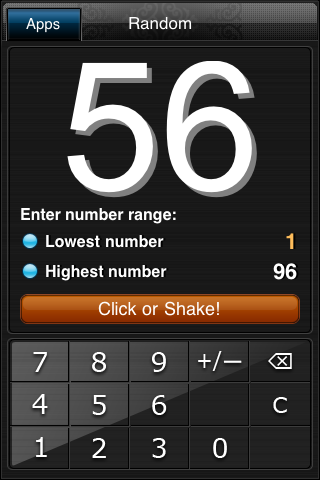 Ruler
Self Explanatory
Sale Price
Input in the data to determine what your final price of something is after Tax and any discounts there may be.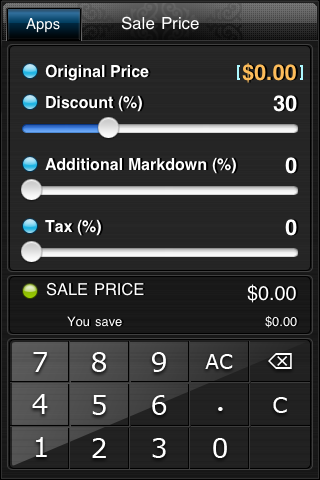 System Info
Shows memory space and storage in a simple pie chart format.
Tip Calculator
Self Explanatory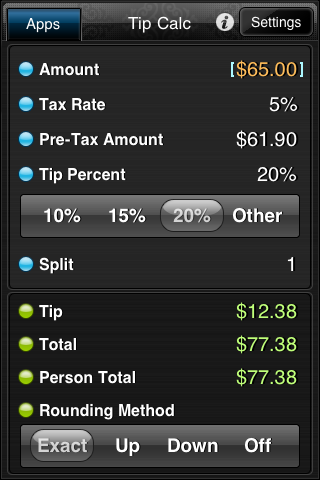 Translator
I have not used this in detail. There are multiple languages to choose from and you do need to be connected to Wi-Fi also.
Note that this is Googles' Translator services.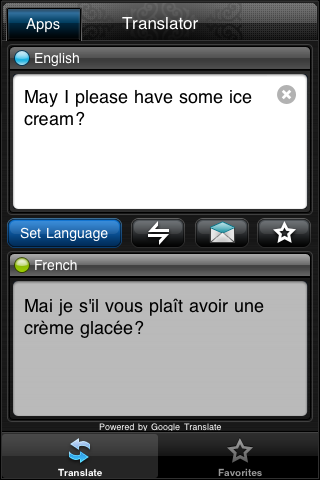 Unit
This is a unit calculator with all types of conversion possibilities
Google Books
Wi-Fi is needed, which brings you to Google books. There are an assortment of ebooks in here that from what I can tell, are free web based literature.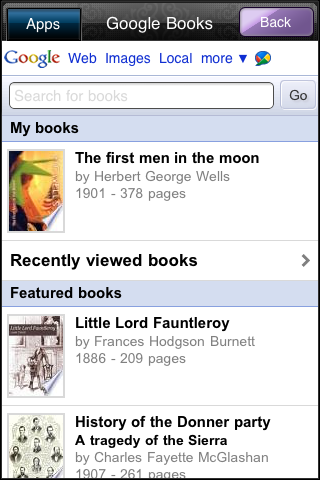 Collapse
This has several games powered by Mathslice.com for children. Wi-fi connection is needed.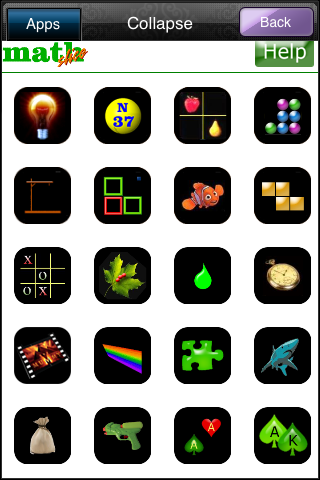 Apple Web Apps
A wi-Fi connection is needed here also. This brings you to Apples web apps. I have had no interest in checking anything out in further detail there so I cannot make any other comments on this.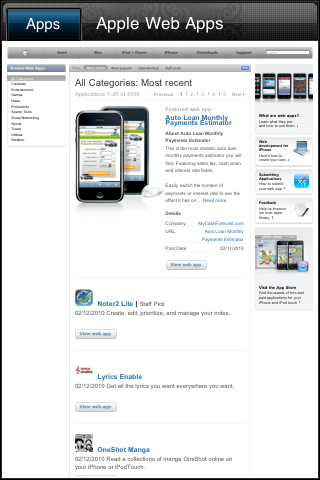 Other Apps:
There is one more app that I disabled because I do not need to use it. It is called pCalendar and is for Menstrual Periods. This mini app can be password protected.
Main Settings
There are several settings you can do for further customization.
Use Shake to clear- On or Off
Use Sounds effects- On or Off
Use Toolbar: On or Off (This puts all the apps in a toolbar that slides at the top so you can select from that as opposed to going back to the main AppBox Pro menu
Dashboard on Startup- On or Off
Customize Apps-here you can select what apps you want to show available for use or hide (In the menu or toolbar).
Web Apps-It appears you can add your own web app buy providing the name and URL settings. I have not used this feature.
Days Until-Additional settings for the mini app
Default App- You can choose a default app which brings up the app you choose when you select AppBox pro from your iPhone or iPod Touch
Data: There are backup options such as backup to server, backup from server, restore from Other device, and Send Device ID. It also shows the last backup date if you ever did one. There are specific apps listed under these so I am thinking these are the apps that would have their data backed up. These are currency list, Days Until, Days until Photo's, Holiday List, pCalendar, Translator, and Unit.
So you can see from my quick review that there is a lot to offer here. You can get these other apps throughout the app store but what I like is that all of these utilities are contained in one app. This saves me screen space and I do not have to go all over the place looking for the item I need.
UPDATE
On 2/17/10 the next version was released. This new version includes new springboard themes, new backrgound images and buttons graphics, a wallet app (which looks like you have to buy the security encryption key for it if you want via an in app purchase), Google talk, Google Docs, number pad with calculator, and a couple other items. Here are some of the updated images and screens.