By

Jim Karpen
Sat, 07/28/2012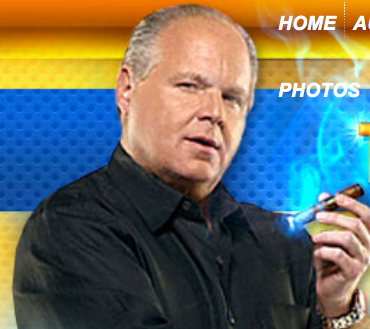 The irony. When Rush Limbaugh and co tried to get Apple to advertise on his popular radio talk show, Apple wouldn't even talk to him. Limbaugh acknowledges that, politically, Apple doesn't have anything in common with him. And he acknowledges that Apple's technology is highly restrictive. But despite all that, he loves Apple products. And on his show yesterday he talked at length why he loves Apple products in response to a caller's questions, making assertions such as: "It's just the stuff works. I think it's state-of-the-art. I think it's the best out there for what I need to do. Their stuff has facilitated my productivity like nothing else has." 
And it's not simply that he likes the products, he's a true fanboy: "I'm one of these people, I'm on the edge of my chair when we get close to the release of a new product, a phone or an iPad. Apple stuff is my Christmas morning. That's the best way to put it to you. As a kid, what Christmas was when you're a kid, that's what Apple stuff is for me. At age 62. That's cool. I like being able to have that feeling at age 62."
He uses Apple's whole lineup: Mac, iPhone, iPad, iCloud, AppleTV. He talks with enthusiasm about Siri, about AirPlay Mirroring in Apple's new operating system called Mountain Lion. He's hooked.
You can read the transcript on his website.