By

Paula Bostrom
Fri, 08/23/2013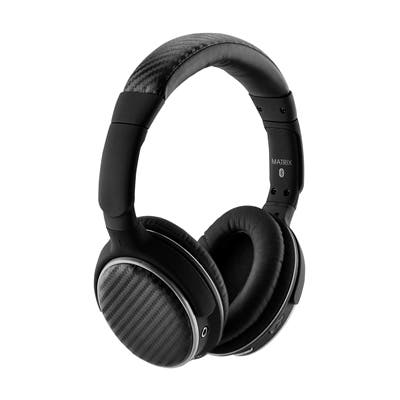 MEELECTRONICS Air-Fi Matrix AF62 Stereo Bluetooth Wireless Headphones ($149.99) are lightweight, comfortable, and provide great sound quality.
I'm usually an earbud kind of music listener, but these headphones have changed my mind. I loved not having any cords to get tangled in, and the ear pads are soft and cushy. They also provide wonderful sound isolation, which is a luxury in my noisy household.
The Matrix is a full feature set, providing wireless Bluetooth connection for smartphones and tablets that includes multipoint, voice prompts, and NFC connectivity.
After I paired the Matrix with my iPhone, I made a call to my husband and asked him how I sounded. He said the call quality was good, and it didn't sound any different than talking into my iPhone.
I like to try out different genres of music when testing headphones because they each have their own sound. First, I listened to Lady Gaga's new single, Applause. I cranked it up and the Matrix provided a full, rich sound with sufficient bass, just the way I like it. Then I listened to John Williams and the London Symphony and was satisfied with the detailed sound of each instrument. Finally, I listened to little Van Morrison's Brown Eyed Girl. Each ear took in the individual stereo sound from that recording era.
The Matrix has onboard controls. The power button also works at the call button, you can change tracks on your playlist with forward and back arrows, play/pause a track, and has volume up and down controls.
If I had to pick a fault with these headphones (and they're hard to find), it would be with the volume control buttons, which I would have liked to have more space between the up and down switch. When I reached to change the volume, I would occasionally hit up instead of down.
The headphones are rechargeable and the user manual listed 3-6 hours for a first-time charge, though mine took less than an hour. I haven't had to recharge mine yet, but 2-3 hours is the time frame for subsequent charges.
The Matrix has a talk/playback time of up to 18 hours and a standby time of 250 hours.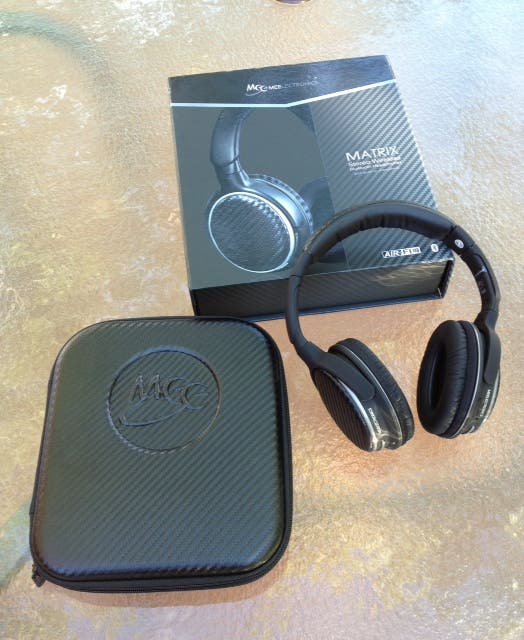 The earphones come in a protective case, and the ear cups fold flat for storage. Also in the box are a USB charging cable and a stereo audio cable for if your device isn't Bluetooth enabled.
All in all, these headphones are well worth the price, and I'll likely be using the Matrix now more than my beloved earbuds.