By

Todd Bernhard
Fri, 04/26/2013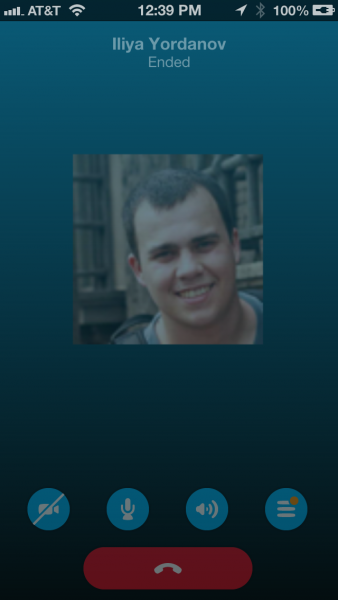 I recently had the opportunity to speak via Skype with Iliya Yordanov, one of the founders of SilverWiz. The company is the maker of the well-regarded personal finance app, MoneyWiz, which competes with Quicken, Microsoft Money, and iBank to name a few. Yordanov is a four-time entrepreneur, and is currently focused on scaling SilverWiz.
MoneyWiz is the company's sole app, and it's available for iPhone, iPad, and Mac OS. While pricey as far as iOS apps go, it's $4.99 price tag is nominal compared to Quicken and Microsoft. The app has hundreds of great reviews, all four and five stars. I asked Yordanov what his secret was!

Discover your iPhone's hidden features
Get one daily tip each day (with screenshots and clear instructions) so you can master your iPhone in just one minute a day.
Quality Assurance
In addition to putting a great deal of effort into development, Yordanov said the company also focuses on quality assurance with two staffers dedicated just for testing, eight hours a day. For a small development shop, that's a huge commitment. SilverWiz prides itself on delivering a unique user experience. 
Developed independently of competitors, it can focus on innovative ways to deliver features. Indeed, when I compared the app to its competitors, I noticed a distinct difference. Looking at the MoneyWiz interface, you notice how clean and consistent it is. Its aesthetic reminds me of Apple. I think Jony Ive would approve. I asked Yordanov if the company hired a user interface. While it had indeed tried a handful, including one for the iPhone, Yordanov designed the Mac and iPad versions himself!
Customer Support
Yordanov also is proud of SilverWiz' top-notch customer support, which solves problems, ultimately converting users into fans and driving great reviews. The support team is available 12 hours/day, 7 days a week including holidays, leading to 98 percent customer satisfaction versus the 80 percent industry average.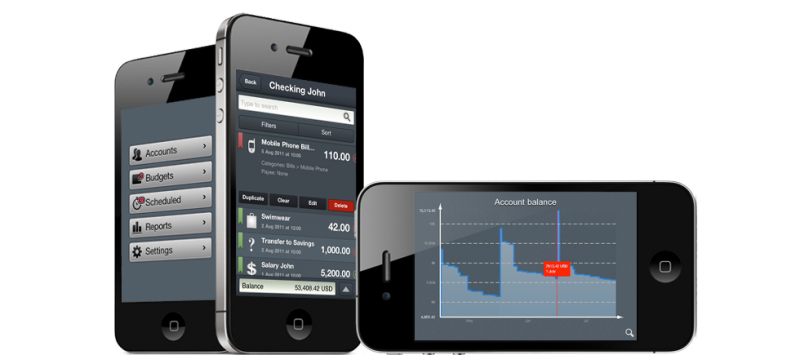 Monetization Model
SilverWiz has achieved this great success without a free version of MoneyWiz. I asked if it had considered a free version, perhaps an ad supported one with in-app purchases. He said the company is working on providing a trial version. Apple doesn't allow trials, so SilverWiz is working on a solution coming out within a couple of weeks. It won't have ads or in-app purchases to complicate the experience. It will be a web-based trial with a limit to the number of transactions.
Catching Apple's Eye
Three years ago, nobody paid attention to MoneyWiz, said Yordanov. Plus, the company was bootstrapped and didn't have a huge marketing budget. This made it tough to compete in the U.S. market, so he focused on international markets where it was easier to break out. MoneyWiz supports more than twenty languages, and personal finance requires more than language support. For example, decimal places don't apply in Japan, and some places have three digits of decimal places.
Its focus worked, and eventually caught the eye of Apple.  I asked how can a developer get Apple's attention?  Iliya replied "you can't contact Apple… they have to spot you. They spotted us once we became really popular and started to appear on a number of websites, about 7 or 8 months ago. Since then we have been featured 9 times on the App Store. Do your job well and hope for the best."
Cross Platform Development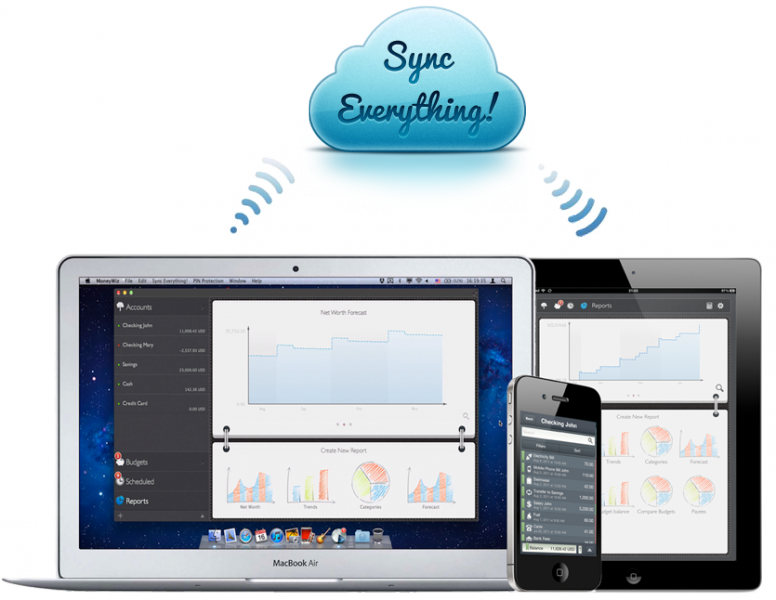 MoneyWiz currently is only compatible with iPhone, iPad, and Mac. Its website says Windows and Android are coming this year. I asked Yordanov what the challenges are to cross platform development.
"Not as difficult as originally thought," Iliya replied. "It took about three months to develop, and the app is now in testing mode.   More challenges might come from understanding Android user behavior, not just the technology."
SilverWiz is working on the next version of their sync service, known as Sync Everything.  Nobody else does sync like they do.  If you use iCloud or Dropbox it presents multiple challenges.  Families could create conflicting data so SilverWiz created their own mechanism.  The new version can scale much better.  After that, SilverWiz will be working on a major upgrade, with more types of accounts such as investment and retirement accounts.  Most significantly, the next version will support automatic data import from your bank account instead of the current, manual import method.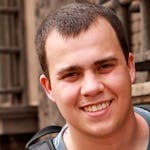 Iliya is in a traveling mode, traveling every two weeks for the past year.  This helps him to explore different markets.  He uses Skype, email, ZenDesk and GitHub to stay in touch with his team, which is based in multiple countries.  It was nice to hear a success story for an independent developer that is growing, organically, through hard work and attention to detail.