By

Anonymous
Thu, 01/19/2012
Inspire Pro is a painting app whose goal is to simulate painting with wet oil paint on a canvas. The app has five kinds of brushes and can simulate a dry brush which allows for a realistic paint blending effect.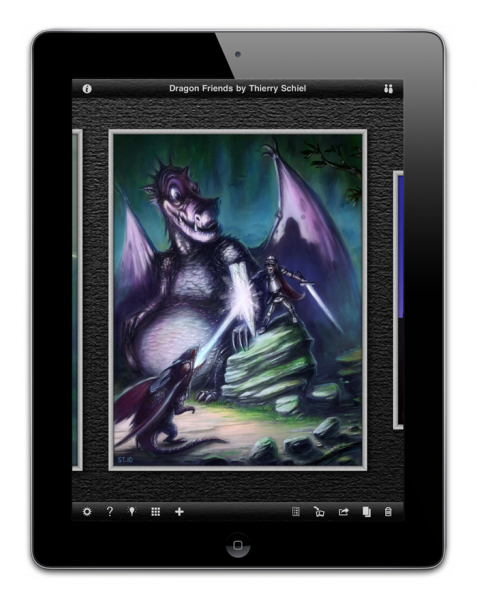 Discover your iPhone's hidden features
Get one daily tip each day (with screenshots and clear instructions) so you can master your iPhone in just one minute a day.
In the iTunes description, the developer points out that Inspire Pro is not a Photoshop clone in that it does not support layers or large numbers of brushes. This makes sense as the goal of the app is to simulate oil painting on a canvas. The developer claims to have the best color blending capability in the App Store. From what I have seen, this could be true.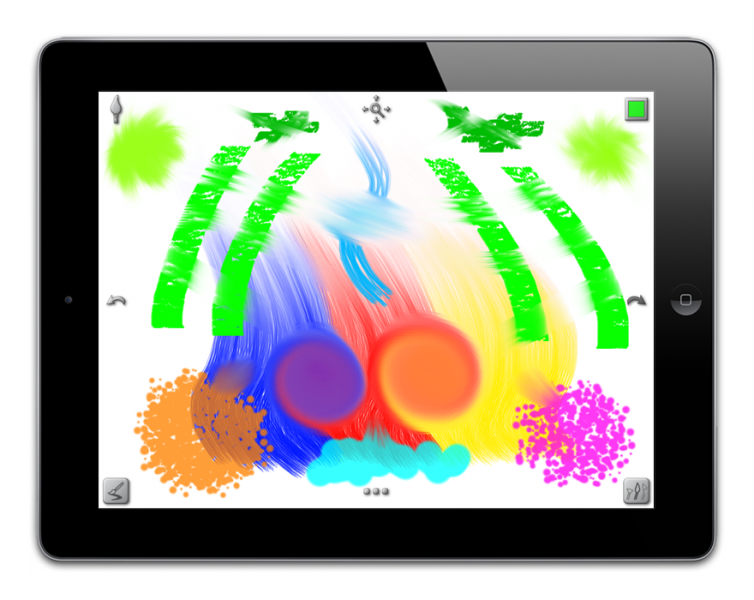 I have used Art Studio, Sketch Book and Adobe Ideas on my iPad 2, and none of these blend colors as easily or as realistically as Inspire Pro.
Main Features of Inspire Pro:
- Five realistic brushes: flat, round, fan, clumped and palette knife.
- Each brush can be resized and rotated.
- The brush can be loaded with various amounts of paint or you can select to use a dry brush.
- Pressure amount selection.
- Each brush can be an eraser with varying amounts of pressure.
- The bristles of the brushes act independently of each other and are randomized to produce natural looking strokes.
- 1000 levels of undo and redo.
- Realistic paint mode can be turned off.
-  Canvas can be zoomed in and out up to 3200%.
- Paint color selector has a favorites section and a recently used section.
- Images can be imported and used for paint color selection.
- Integrated with Facebook, Twitter and Flickr.
- Export Images via email, Photos or the  iOS clipboard.
On the developer's web site, kiwipixel.com, there are several videos that show off the features of Inspire Pro. The demonstrations of the color blending and dry brush features of the app really captured my attention and caused me to give the app a further look. 
Painting with Inspire Pro
I am not in any way a professional artist. I do however enjoy using painting apps on my iPad. I have found Inspire Pro to be the most responsive and the most realistic of the apps I have used. My favorite part of the app is blending colors using the dry brush. My wife actually paints on canvas and she also found Inspire Pro's dry brush to be very realistic. 
I found my self pinching to zoom into my work quite often. This became second nature after a few times and it really made a difference in my workflow. I also liked the ability to import a image from Photos and add colors to my palette from the image by selecting several of them using the color picker. At that point, I could switch back to my painting and all of the colors I selected from the image would be in the Latest section of the palette.
I also like the Inspire Pro's 8 hotspots that rotate as you rotate the iPad while your painting does not rotate. The main painting menu appears at the bottom of the screen and can easily dismissed to allow you to focus on your painting.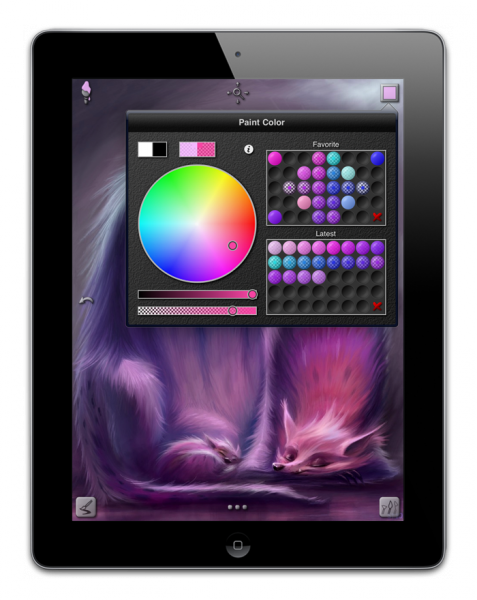 I plan to spend more time using Inspire Pro. But based on this quick look I rate it 5 out of 5 stars. 
You can find Inspire Pro in the App Store for $7.99
Randy Herring