By

Dig Om
Wed, 07/05/2017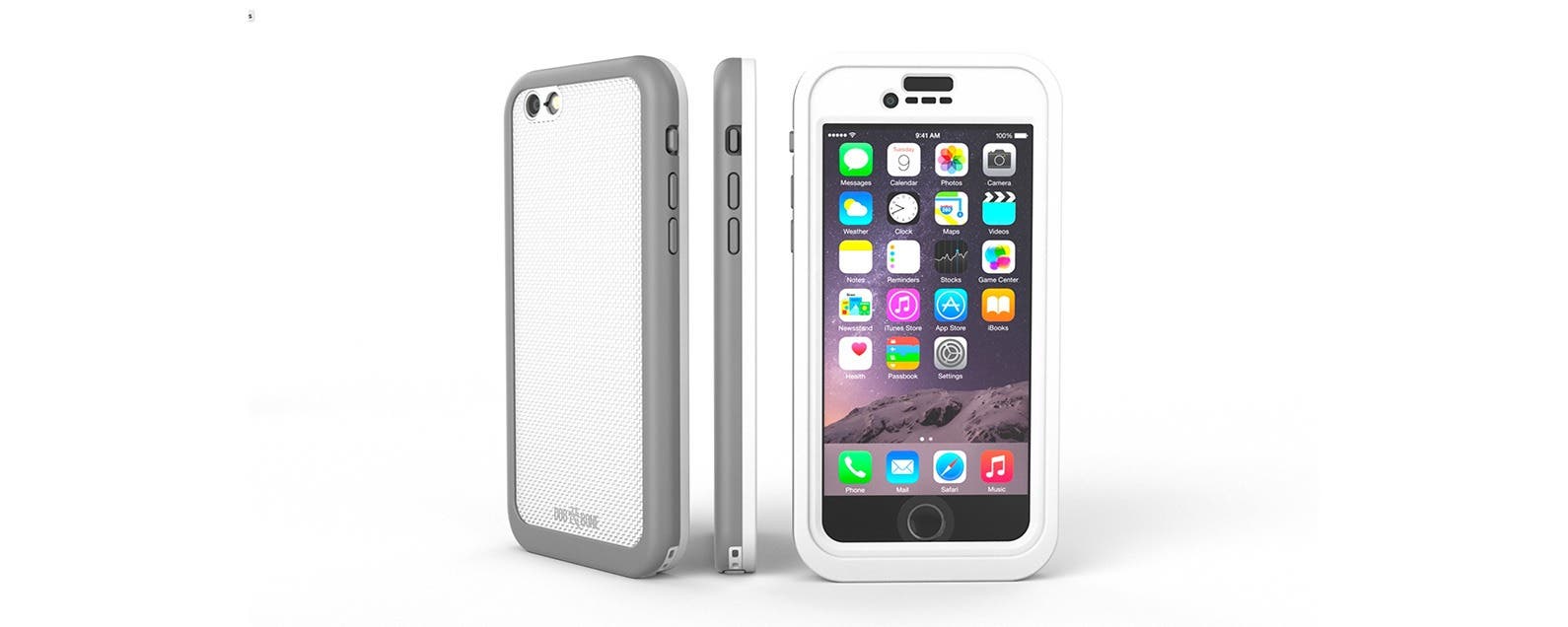 I've tried out many of the best rugged and waterproof iPhone protective cases over the years, and while there are undoubtedly many excellent options on the market, my current favorite for the slightly older iPhone models (6/6 Plus and 6S/6S Plus iPhones), is hands down, the Dog & Bone Wetsuit Impact ($79.95). I'm rough on my iPhones—ike, really rough—and of all the cases I've  put to the test, the Impact has consistently performed the best. Read on after the break to find out all the ways this remarkably well-designed case performs in harsh terrain and under extreme conditions.
Related: Best Protective Cases for iPhone 7 & 7 Plus: Rugged, Waterproof, and Tough
The Wetsuit Impact has been thoughtfully crafted from the ground up, bringing innovation and creativity to bear on this comprehensively protective case.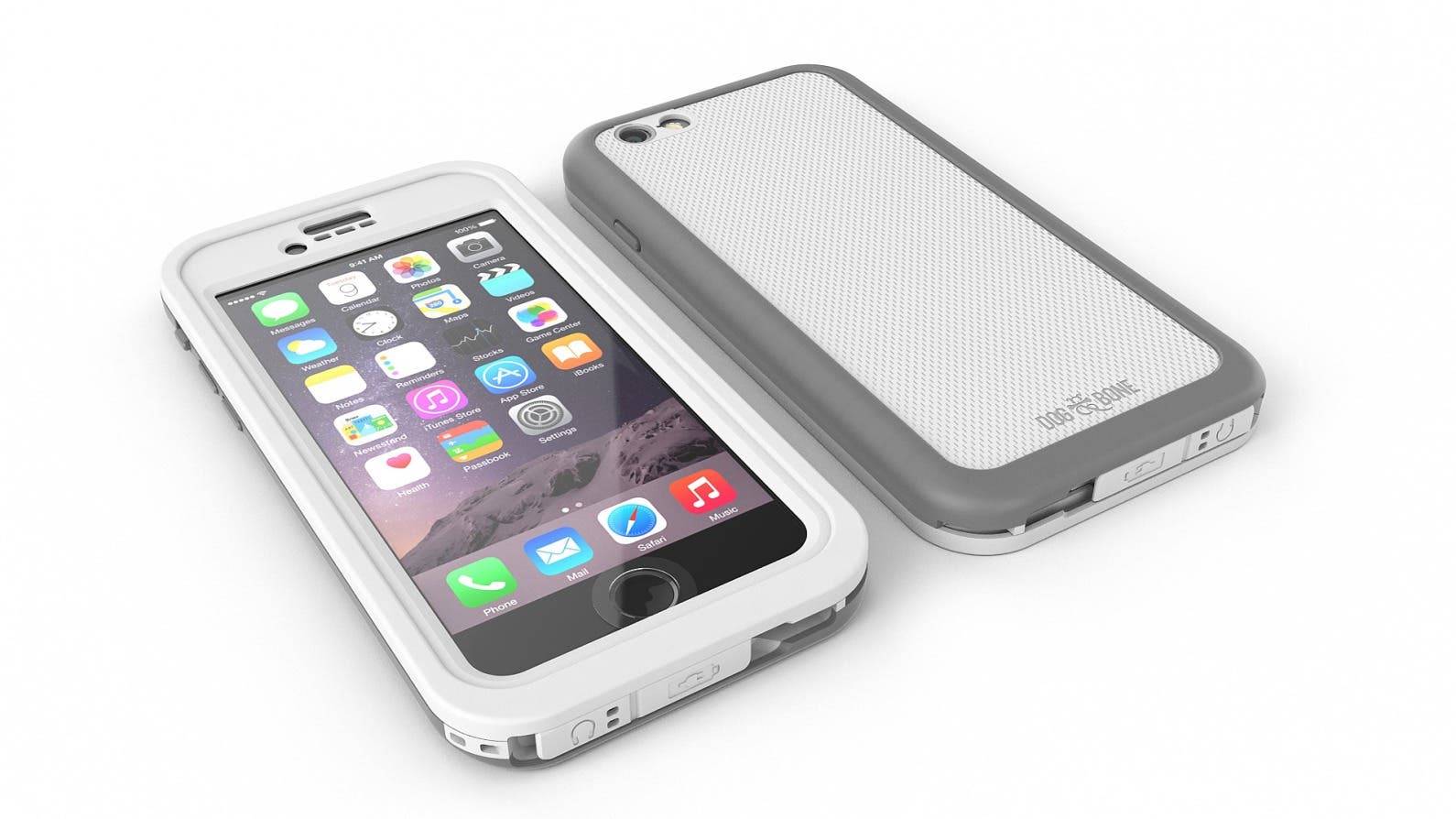 One of the first things I noticed about the Wetsuit Impact was how minimalist and straightforward it was. It's a very intuitive case to use and adds very little in the way of additional bulk to your svelte iPhone.
The second thing I noticed as I got ready to place my iPhone inside of it, was its seriously inventive suspension system. I'd never seen anything like it! The Impact utilizes a type of air-suspension, obtained by the use of dozens of sheer plastic shock-absorbers, literally cradling your iPhone on a cushion of air. Thanks to this unique impact protection system, the case will consistently absorb the trauma of most any drop and fall. The Wetsuit Impact is rated to keep your iPhone safe from drops as high as 6.5 feet, and I've tested this, much to my chagrin. But it's true  my iPhone has survived numerous brutal attacks from the ground over the course of the year that the Wetsuit Impact has been my case of choice, including falls onto the most unforgiving concrete.
The next protective feature that caught my eye and has gone on to amaze me, was the scratch-proof, impact-resistant, flexible, tempered glass screen protector that the Wetsuit Impact has built in. Let me put it this way; over the course of the past year, I've carried my iPhone many miles in my pocket, with it rubbing up against lip balm, or keys or random nuts and bolts, and there is still not a scratch. I've also dropped my Impact encased iPhone more times than I have a right to expect any case to survive intact; and not only has my iPhone remained unscathed, the Wetsuit Impact case itself has also fared extremely well. In fact, about a month ago, after what must have been hard-concrete-drop number 36, the case finally developed a hairline shatter in the upper right corner of its screen. The fracture is barely visible and only if you hold it up to the light just right. And thanks to the screen's unified, specially coated, tempered nature, a hairline crack can remain just that, without spreading and without shards of glass falling off your iPhone case. In fact, (I'm almost ashamed to admit it, but it's important to share as it speaks to the endurance and integrity of this case) I have managed to drop my iPhone onto pavement and concrete at least four times since the initial hairline shatter first appeared, and the shatter has gotten no worse, at least not visibly.
I can't help but feel like I should get a replacement Wetsuit Impact, since I suspect I'm living on borrowed time with this case that I've heaped so much abuse on. In fact, I may have to get two, since my wife hears me rave about the case so often, and she is, dare I say, more prone to drop her iPhone than I am.
When it comes to convenience and ease of use, the Impact is incomparable. It is the easiest of the waterproof cases to get on and off of your iPhone, and the buttons and ports are all completely accessible. It's also worth mentioning the port covers that keep your Lightning port and your headphone jack dry are so easy to open and close, which can't be said for all waterproof iPhone cases.
The Impact is waterproof too, able to handle depths of 6 feet with no problem. That said, I've had no hesitation allowing my iPhone to be splashed on from a pool or shower, washed to get the dirt and grime off, or even fully submerged on numerous occasions to get that perfect underwater photo or while traversing a creek or river.
Pros:
Waterproof, shockproof, snow proof, dir tproof, mud proof.

The exterior is the prefect combination of slick, smooth surface and grippy, tacky edges that delivers excellent traction in wet or greasy circumstances.

Unique shock absorbing system provides next level impact protection to your iPhone.

Twelve-month warranty on parts.

One of the slimmest waterproof and shockproof iPhone cases I've ever used. All while delivering some of the best overall protection available.
Cons:
Pricey, though not more so than some of its closest competitors.
Final Verdict:
I've been thoroughly impressed with the Wetsuit Impact and I would highly recommend it. I give the Dog and Bone Wetsuit Impact a rare, 5 out 5 Stars.