By

Conner Carey
Updated 09/01/2017
The iPhone is water resistant, but that doesn't mean you can skip the waterproof case for your iPhone 7 or 7 Plus. Whether you're a rugged adventurer or parent of young children, you're going to need your iPhone to survive a lot of love, which means a case for your iPhone 7 that's waterproof, shockproof, heavy duty, and tough. So we're going to look at drop-proof, shockproof, and waterproof iPhone 7 cases that will be durable, strong, and make your iPhone nearly indestructible. Obviously, the iPhone 7 (Plus) Lifeproof case will be on our list, but other brands have equally impressive rugged cases that deserve to be on our best protective iPhone 7 cases list too. Here's the best protective & waterproof cases for your iPhone 7 or 7 Plus.
Related Video: How to Protect Your iPhone or iPad from Your Children
The above video is a preview of an iPhone Life Insider Daily Video Tip
We've got plenty of rugged, tough iPhone 7 cases below. All these cases will do a solid job of protecting your iPhone. The iPhone 7 and 7 Plus Lifeproof case is a fan favorite, so it gets the number one spot. But you can find waterproof heavy-duty iPhone 7 cases from lots of different companies. If you're looking for a protective case that's tough but not bulky, check out the HitCase Shield. Want a slim case for the iPhone 7 that includes military-grade drop protection? Look at the Dog & Bone case. The good thing about looking for a tough case for the iPhone 7 or 7 Plus is that you can focus more on military-grade drop protection and a shockproof frame, since the iPhone 7 already has an IP67 waterproof rating, which means it's safe in up to one meter of water. However, many of the cases below offer waterproof protection for up to two meters.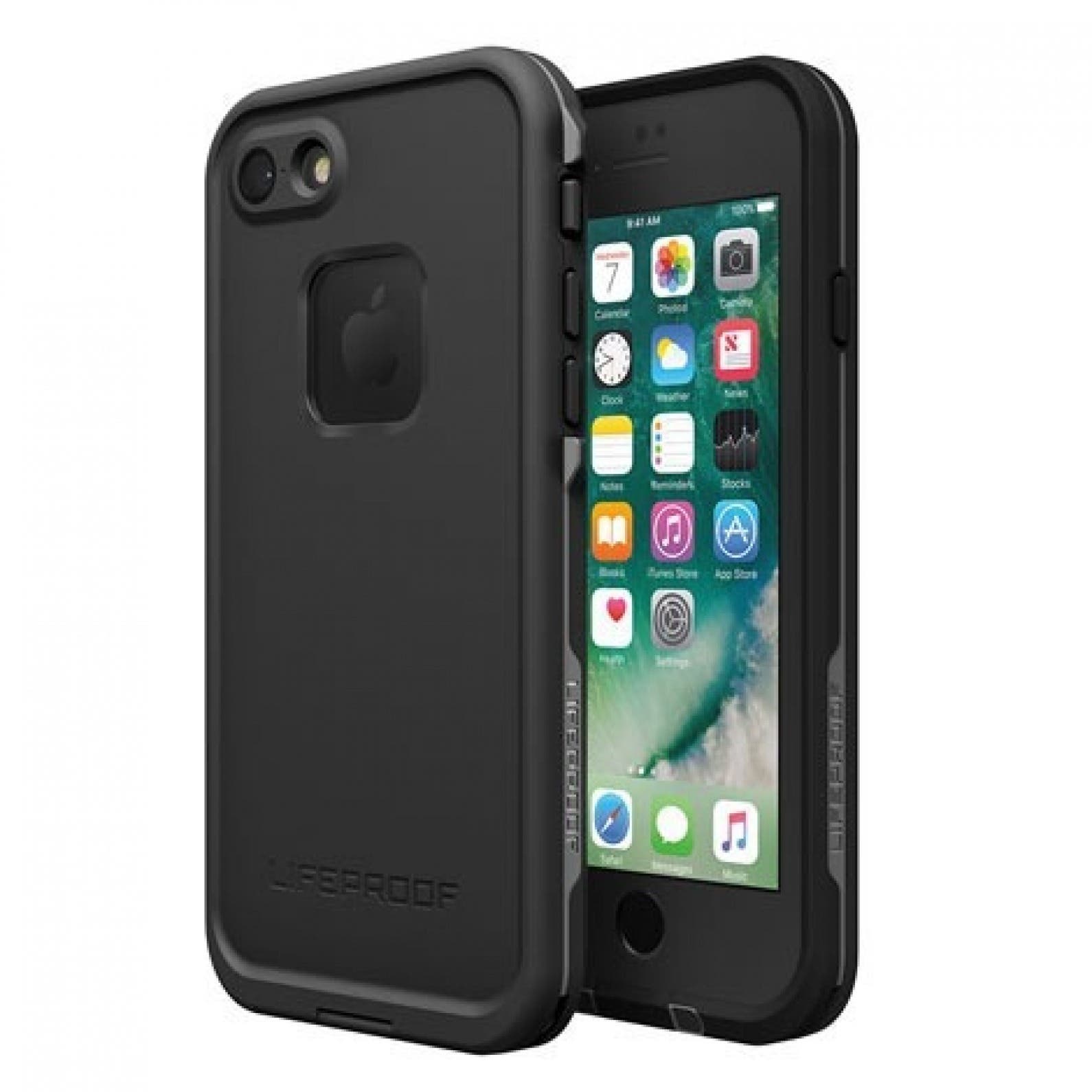 Lifeproof iPhone cases have a long-standing history of providing the best protection. The Lifeproof name says it all: a Lifeproof iPhone 7 (Plus) case is waterproof, dirtproof, drop-proof, and snowproof. Many rugged iPhone users began with a Lifeproof case back when they had an iPhone 4 and have continued to stay loyal to the brand, because Lifeproof cases are some of the strongest, toughest, and most heavy-duty iPhone cases you can get.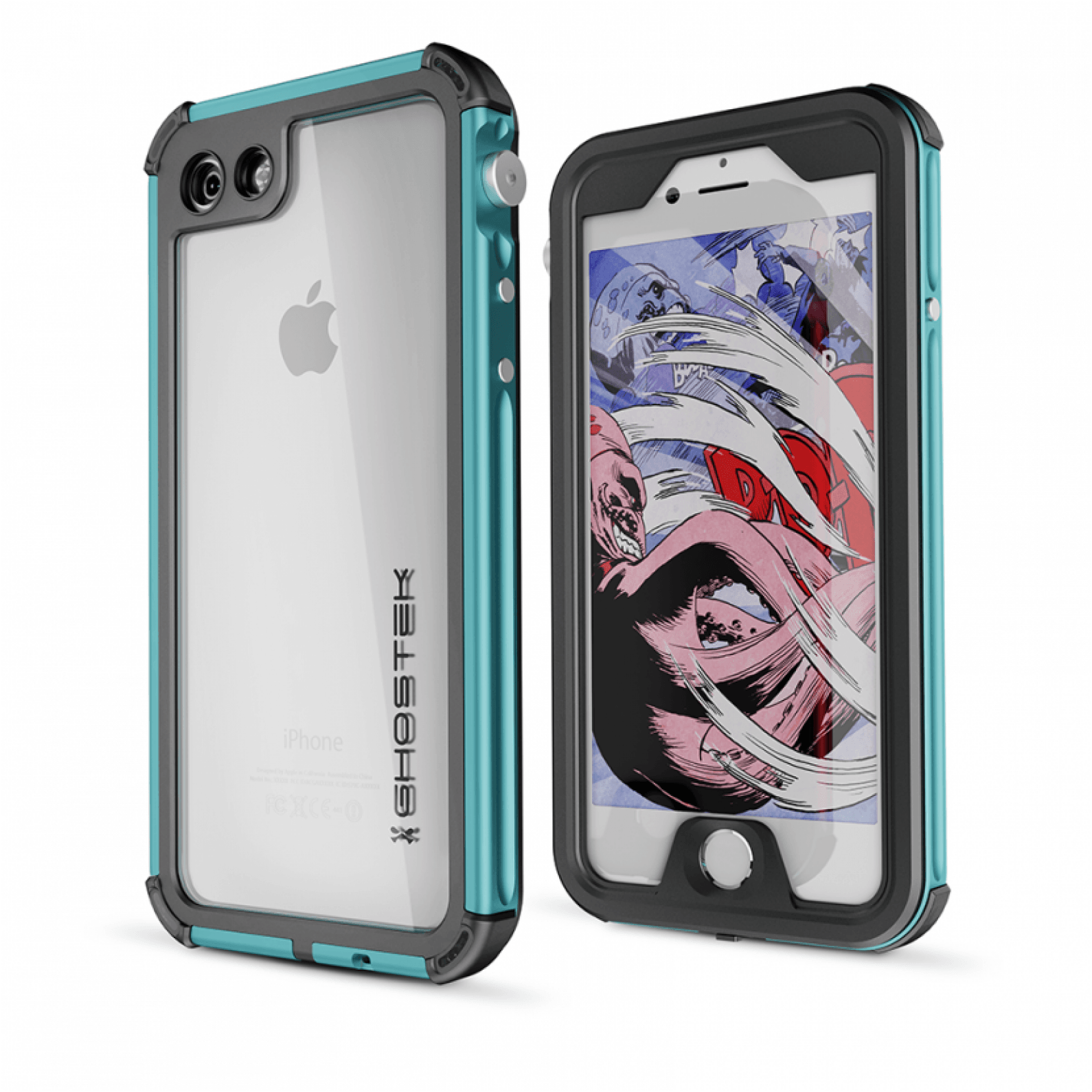 I just recently discovered Ghostek's rugged cases, and I love the design of this product. It's a heavy-duty case that's waterproof and prepared to be slung across the room. And it looks it too. Who said durable had to look ugly? This case is classy and indestructible in one protective case. The waterproof Ghostek case has a clear back so your pretty iPhone can shine through. It's Touch ID compatible and has a scratch-resistant screen guard to keep every part of your iPhone 7 protected.
Dog & Bone makes some of my favorite waterproof cases. There's also an Impact series you can get that is both waterproof and includes military-grade drop protection. It's one of the slimmer waterproof iPhone cases on the market and keeps your iPhone protected without covering the screen. The last time I wrote a roundup of waterproof, rugged cases, I didn't include Dog & Bone. We got lots of comments with people letting us know how much they love their Dog & Bone case, which led me to try it out. Now I understand where they were coming from—it's one of the best rugged iPhone cases I've used.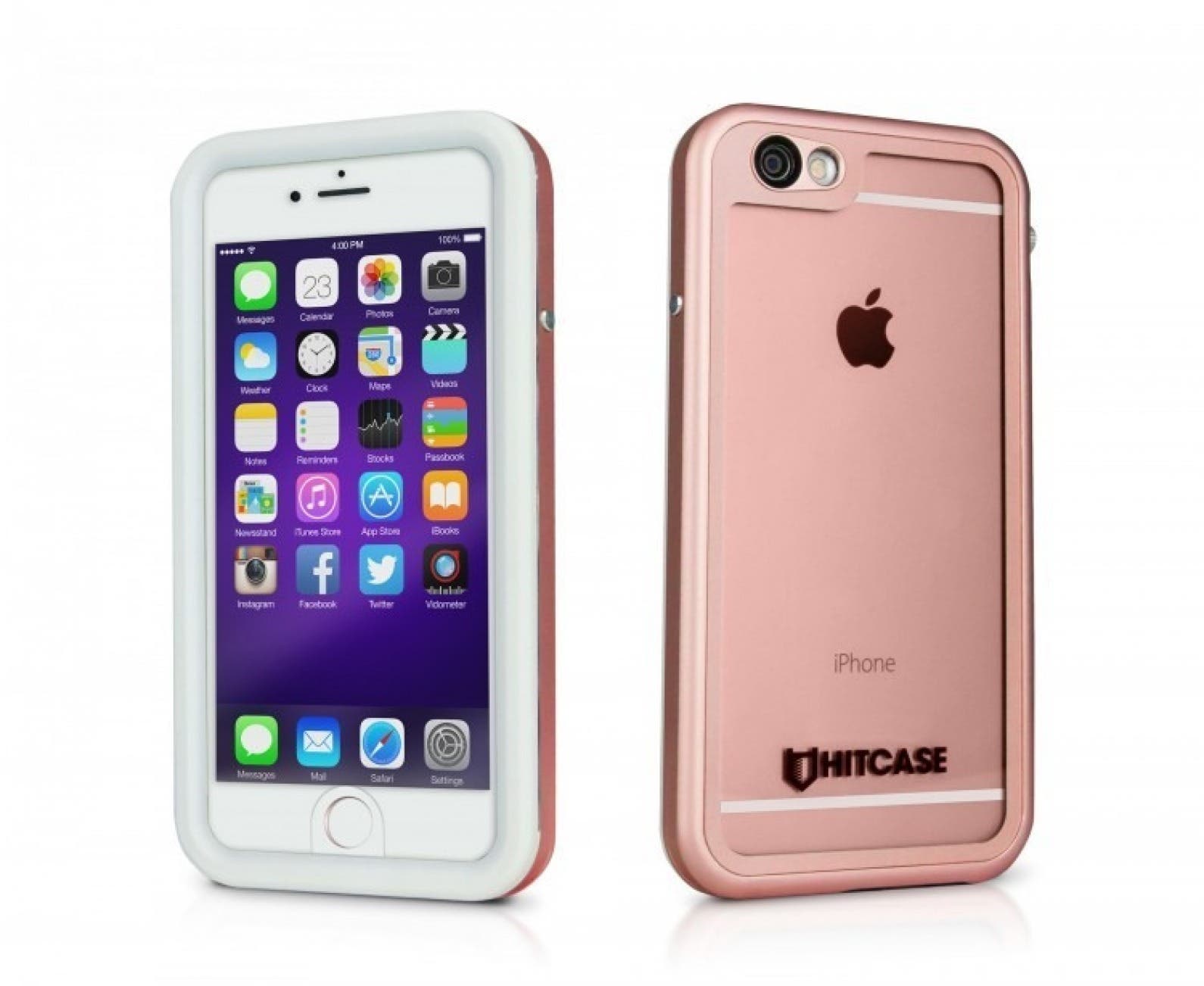 Hate bulky waterproof rugged cases? Hitcase has the thinnest iPhone case built to withstand the elements and your adventures. It's waterproof and drop-proof up to six feet with a pure aluminum body. It's particularly unique in the way the top of the case easily peels on and off. No need to carry around that weird key to unlock your waterproof case. The Hitcase Shockseal protects your iPhone 7 from shocks while allowing you to use Touch ID and comes off easily when it's time to switch cases. I've used quite a few Hitcase products in the past, and I expect this case will have the same high level of protection and quality.
This waterproof iPhone 7 case boasts a slim design. It's drop-proof, dirt-proof, dust-proof, and shock-proof. It has an IP67 rating, which means your iPhone will stay dry and protected for thirty minutes in six feet of water. It has a clear back and is available in multiple colors to compliment the color of your iPhone. This is our most affordable rugged case on the list. It's not going to be the most heavy-duty available, but for little money you can keep your iPhone protected with this durable case.
Related: All-Time Best Protective Cases for iPhone 6s & 6s Plus