By

Rhett Intriago
Updated 03/08/2023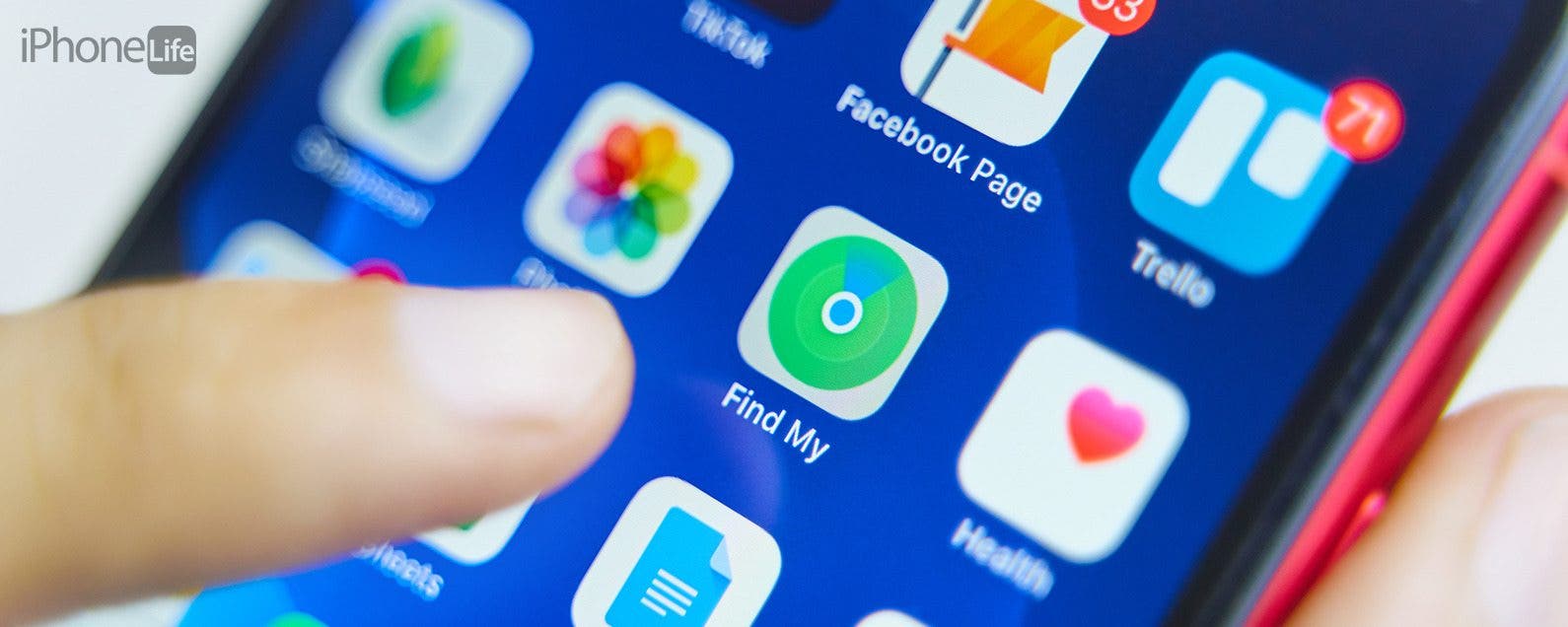 Apple's Find My network allows you to easily locate your devices whenever they're lost or stolen. Whether you need to locate your Apple Watch, iPhone, or MacBook, the Find My app has you covered. For some devices, it can work even when there is no internet connection. The best part is, this helpful tool works with more than just Apple accessories.
Jump To:
What Apple Devices Are Compatible with Find My?
Apple first introduced Find My as Find My iPhone and Find My Mac. Both apps were essentially the same and served the same purpose: to allow users to find their Apple devices when they were lost or stolen. In 2019, since they encompassed more than just the iPhone and Mac, both apps were merged into one and rebranded as just Find My. This new iteration of Find My added new features, like Lost Mode, and now, many Apple devices are compatible with the Find My network, including:

Discover your iPhone's hidden features
Get a daily tip (with screenshots and clear instructions) so you can master your iPhone in just one minute a day.
iPhone‌
iPad‌
iPod touch
Apple Watch
AirPods
AirPods Pro
AirPods Max
AirTag
Mac
MacBook
MagSafe Wallet
If your iPhone has been stolen or permanently lost, check out this article for what to do next. For more advice on what to do if your Apple devices are missing, be sure to sign up for our Tip of the Day newsletter.
Can You Track a Stolen HomePod or Apple TV?
Unfortunately, there is no way to use Find My with HomePod or Apple TV. These devices lack the location technology necessary to use Find My. As a result, they cannot be tracked in the Find My app, so if you misplace them, you will not be able to recover them. If tracking these devices is important to you, you may want to attach an AirTag to them, which you can use with Find My to determine their location.
Are Third-Party Devices Compatible with Find My?
Last year, Apple opened up the Find My network to support a wide range of third-party accessories. If a device comes Bluetooth enabled and the manufacturer has integrated support for the Find My network, you can use the Find My app to locate it. This includes things like wireless earbuds, backpacks, wallets, and even e-bikes.
Once you have a compatible device, we can show you how to add devices to Find My, and how to enable Find My iPhone.
Top image credit: Konstantin Savusia / Shutterstock.com