By

Olena Kagui
Updated 06/30/2022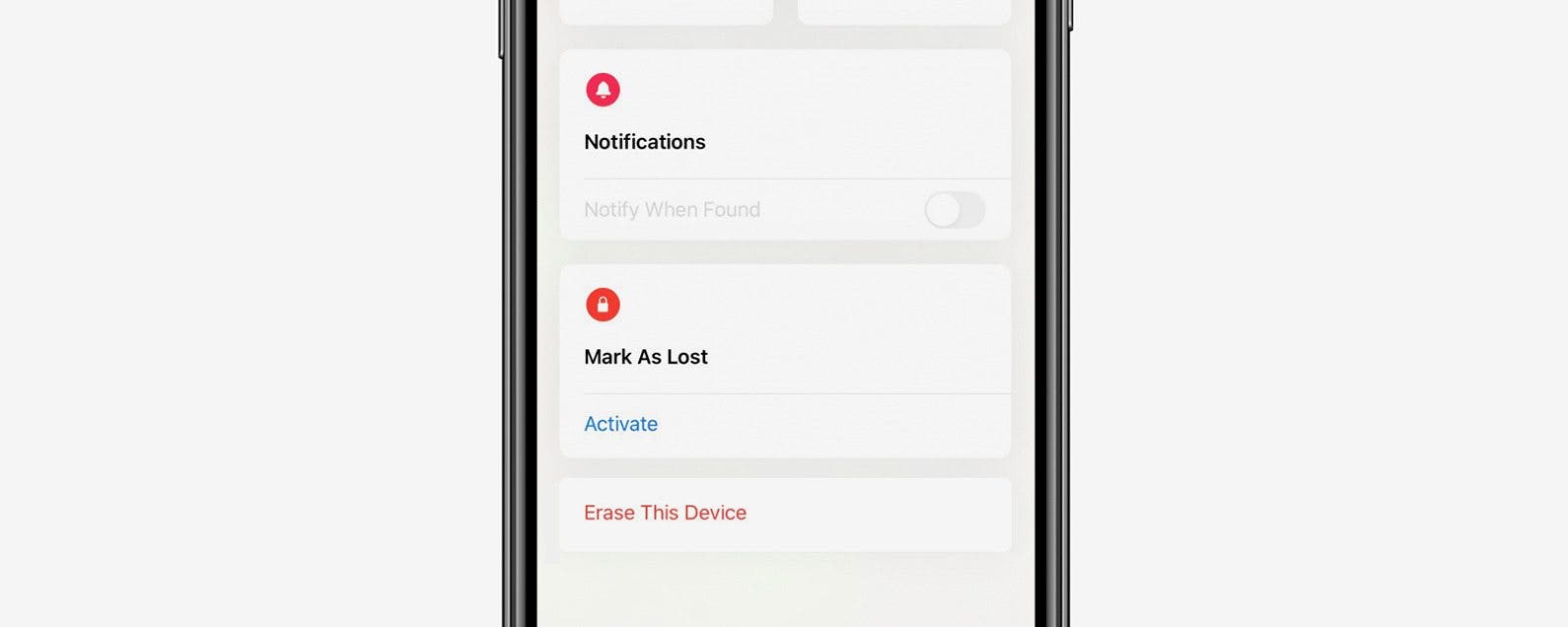 Losing an iPhone or having it stolen can be an incredibly stressful experience. Not only is an iPhone expensive, there is also a lot of sensitive data on it. Plus, it is likely linked to your other Apple devices, which could put those devices at risk. There are several steps to take once a phone is stolen and cannot be retrieved using Find My app. These include protecting your data by erasing the phone, and removing it from your iCloud as a trusted device. It is also important to reset your Apple ID password and potentially file a claim if the phone is insured. Check out the following steps for what to do when your iPhone is stolen.
Related: How to Find Your iPhone Even If It's Dead or Offline
What's in This Article:
How to Tell if an iPhone Is Stolen
The first thing to do if you think that your iPhone is stolen is to check if the iPhone is lost or stolen. If your iPhone is located somewhere unexpected or is on the move and no one is picking up when you call it, it was likely stolen. If this happens, mark it as Lost in the Find My app immediately. This will keep the data on it safe from whoever took it. If you end up finding it, you can always unlock again using iCloud. If your iPhone isn't on and you suspect it was stolen, make sure to mark it as lost just in case. 

Discover your iPhone's hidden features
Get a daily tip (with screenshots and clear instructions) so you can master your iPhone in just one minute a day.
How Do I Erase Data From My Lost iPhone?
Once you confirm that your iPhone was stolen, erase your iPhone's data. While it may not seem like all of the data is too important, consider that photos and messages may contain details of your location. Plus, many users have their credit cards saved with Apple Pay for easier purchases. Erasing all data on your lost iPhone is an important step that should not be skipped.
Sign into the Find My app. You can use a friend's phone or another device to do this, just make sure to sign in using your Apple ID.
Go to the Devices tab.


 

Select the device that has been stolen or is missing.
Swipe up to access the full menu and select Erase This Device near the bottom.


 

Details about the device will pop up and you will have to select Continue at the bottom of the screen.
In order to erase the device, you will be asked to verify your Apple ID password.


 

Enter a phone number in case someone finds your iPhone, then tap Next.
Next you'll have the opportunity to enter a message that will be shown on your device when someone recovers it.

Finally, select Erase.


 
You will have to log in with your Apple ID password one last time to confirm.


If the iPhone was off when it was lost or stolen, all data will erase once the phone is turned on and online.
How to Cancel an iPhone Erase if You Find Your Phone
If the device is found before it goes online and the erase is set up, it is still possible to cancel the erase following these steps:
Sign into the Find My app using iCloud on someone else's device, or on a computer.
Go to Devices if you are not already there.


 

Select the device that you want to cancel the erase for.
Select Cancel Erase.



 

Enter your Apple ID password to verify your identity.


How to Report a Stolen iPhone
Marking an iPhone as lost on Find My App will not automatically report the theft to the police. In order to officially report a stolen iPhone, you need to notify local authorities. If you are in the United States, you can call the non-emergency line for local law enforcement or visit a police station in person. The police will ask for some information about the lost iPhone including its IMEI number. You can call your phone provider to get this number if you aren't sure. Make sure to record the crime reference number once the report is filed, since this number will be needed if you make a claim with your insurance.
How to Make an iPhone Insurance Claim
The best way to protect your iPhone is with insurance. You can get it through a third-party company, but it is most common to insure your phone through the AppleCare program. AppleCare doesn't always come with insurance, but it is an optional add-on for just a few dollars a month. If you signed up for the insurance prior to the theft, you can file an iPhone Theft and Loss Claim. You can do this by going to Apple's support website, signing in, and filling out the claim.
It can be stressful when your iPhone is stolen or lost. First, you should check that the iPhone is actually lost by checking its location and if it's on. Once theft or loss is confirmed, it is the most important to immediately erase iPhone data to protect your privacy. The next step is to report a stolen iPhone with the local authorities. If your device is insured, you can then use the police report to create a claim with Apple.