By

Nate Adcock
Wed, 04/12/2017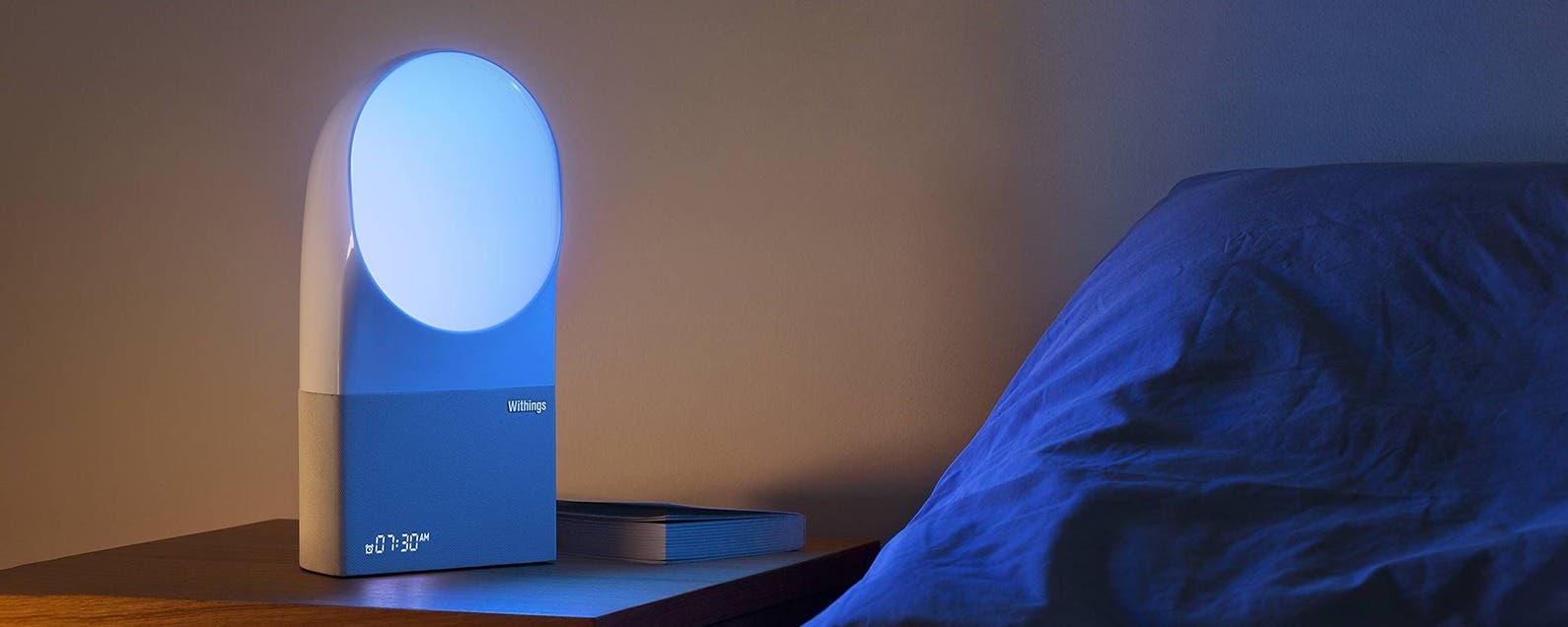 Sleep deprivation in our always-on, social media-saturated world is a problem that is only growing as we add more tech to our homes. It affects our performance on and off the job and can result in significantly adverse health effects, particularly as we age. I have dealt with my share of sleep issues over the years, due to regularly traveling and working different shifts at my job. Although I don't have any magic-bullet solutions, I can offer what I've found to be the most helpful apps, gear, and tips for lulling you to sleep.
Use Apple's Built-In Sleep Tools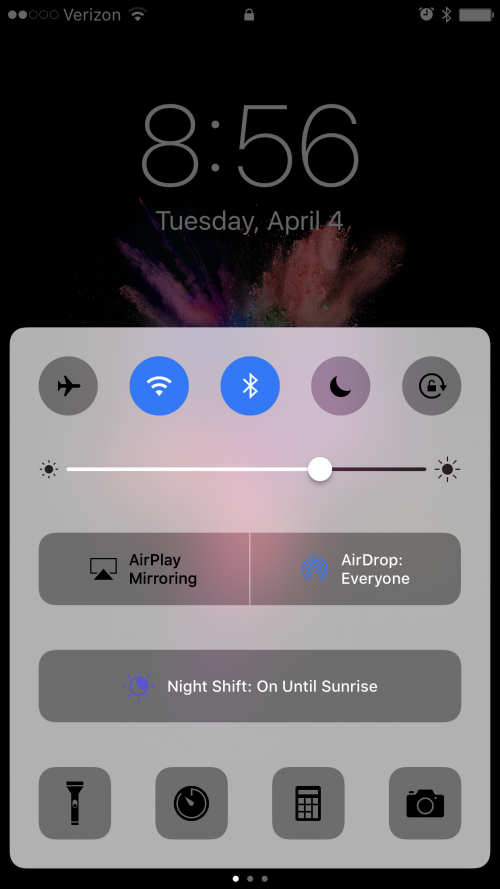 If you're looking to get more shut-eye, a great place to start is with Apple's built-in tools on your iPhone. Apple's Bedtime and Night Shift features have helped me to break out of a cycle of sleeplessness, make a plan, and gather the willpower to stick to that plan. Blue-hued light—which is what you are staring at all day if you use a computer, tablet, or smartphone—affects the brain by blocking the sleep-friendly hormone melatonin. This is not good for catching Z's. To block out that blue light, Apple has helpfully added a feature called Night Shift that you can easily access from Control Center by swiping up from the bottom of your screen. You can access a few advanced Night Shift features, like adjusting screen hue and setting a schedule, by going to Settings > Display & Brightness.  I have noticed that I do not feel as hyper when I have Night Shift activated.
Apple's iOS also has a feature that helps you stick to a schedule. We all need a cue that it's time to go to bed, whether that's through an app, a significant other, or maybe even your dog. My mom used to yell down the stairs when it was time to go to bed. I remember replying, "Mom, just 10 minutes more, please?" Turns out, Mom was right; we need our sleep. Starting with iOS 10, Apple added a new Bedtime feature to the Clock app. Simply open the Clock app and tap the middle tab labeled Bedtime. Here, you can set a bedtime reminder and a gentle alarm for waking up. 
Master your iPhone in one minute a day:
Sign up to iPhone Life's Tip of the Day Newsletter and we'll send you a tip each day to save time and get the most out of your iPhone or iPad.
Track Your Sleep to Discover Patterns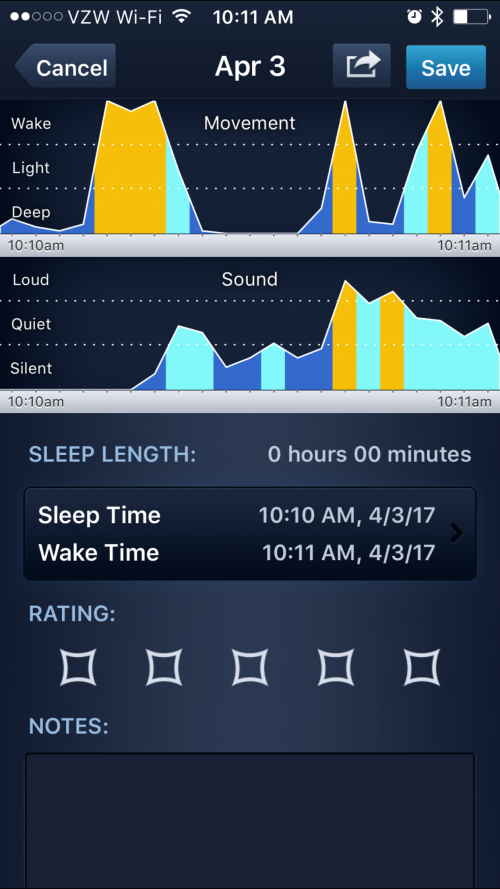 An app or gadget alone can't grant you a good night's rest, but some of the better ones can at least help you understand your sleep cycle.
I've tried several sleep tracking apps and have found Sleepbot (free) to be the simplest yet most robust app in the category. While Sleepbot requires you to create a user account, it offsets that annoyance by being totally free (no in-app purchases). I like its ability to graph out my sleep performance and audio record periods of restlessness. Sleepbot leverages your phone's accelerometer to track motion and uses the microphone to record sound. The next day you can view the activity log of your sleep, review audio of periods of activity, and rate your sleep quality. It is a great tool for helping to diagnose some issues with your sleep. Maybe an outside noise is waking you at a particular time, or maybe something you tried on a couple of evenings produced a difference. If, like me, you don't like wireless emanations around you when you're trying to sleep, you'll also appreciate that Sleepbot works even when you've enabled Airplane Mode.  If you own an Apple Watch, third-party apps like AutoSleep ($2.99) can also be of help.  
If you're not concerned about wireless signals, you'll find that there are many sleep-tracking gadgets like the Withings Aura Alarm Clock + Sleep Sensor ($299.95) available to you that use sensors to track your sleep. Just be careful not to get too worried about the process; a recent case study in the Journal of Clinical Sleep Medicine indicated that sleep trackers can be inaccurate and can actually lead to poor sleep by causing extra worry.
Listen to Relaxing Melodies
To induce deep sleep, you need to set up a comfortable bedroom environment that helps you relax. A good sound app can make all the difference. You can use your favorite audio player app as long as it has a timer that stops or ramps down playback toward bedtime. Relax Melodies (free with ads, $19.99 for ad-free version) is arguably one of the best audio players, offering a bunch of great mixed sounds, as well as the ability to create your own mixes and add in meditative content as well. The app also has alarm and timer options similar to the iOS Bedtime feature. It's a great app that has an Apple Watch version (also, the ads are not obnoxiously placed). Another great alternative is Ambient Art Sound on TuneIn Radio (free), as the looped content in Relax Melodies can get a little stale night after night.
Buy Sleep Gadgets for Travel or Shift Work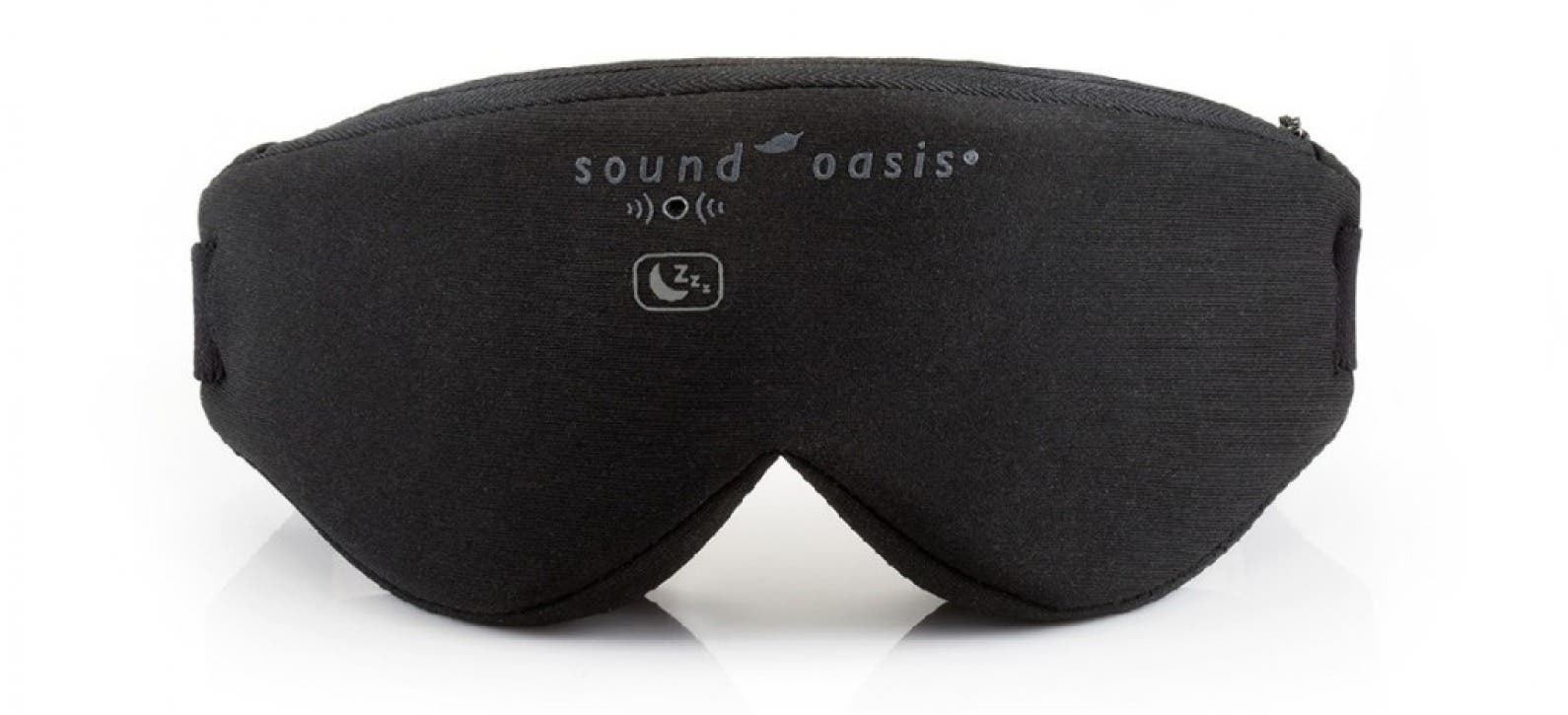 The Sound Oasis Illumy Smart Sleep Mask ($149.99) is a smartphone-controlled eye mask that helps you go to sleep with a warm sunset light and wake with a cool sunrise light. I was able to test one of these out while traveling and can vouch that it definitely helped to block out distracting ambient light. Another important item for travelers is a set of comfortable, over-ear headphones that have noise cancelling features. My personal favorites are the Sony Wireless MDR ZX series ($229.99) and the Sennheiser HD 4.50  ($199.95). 
Prepare for Bedtime with Lighting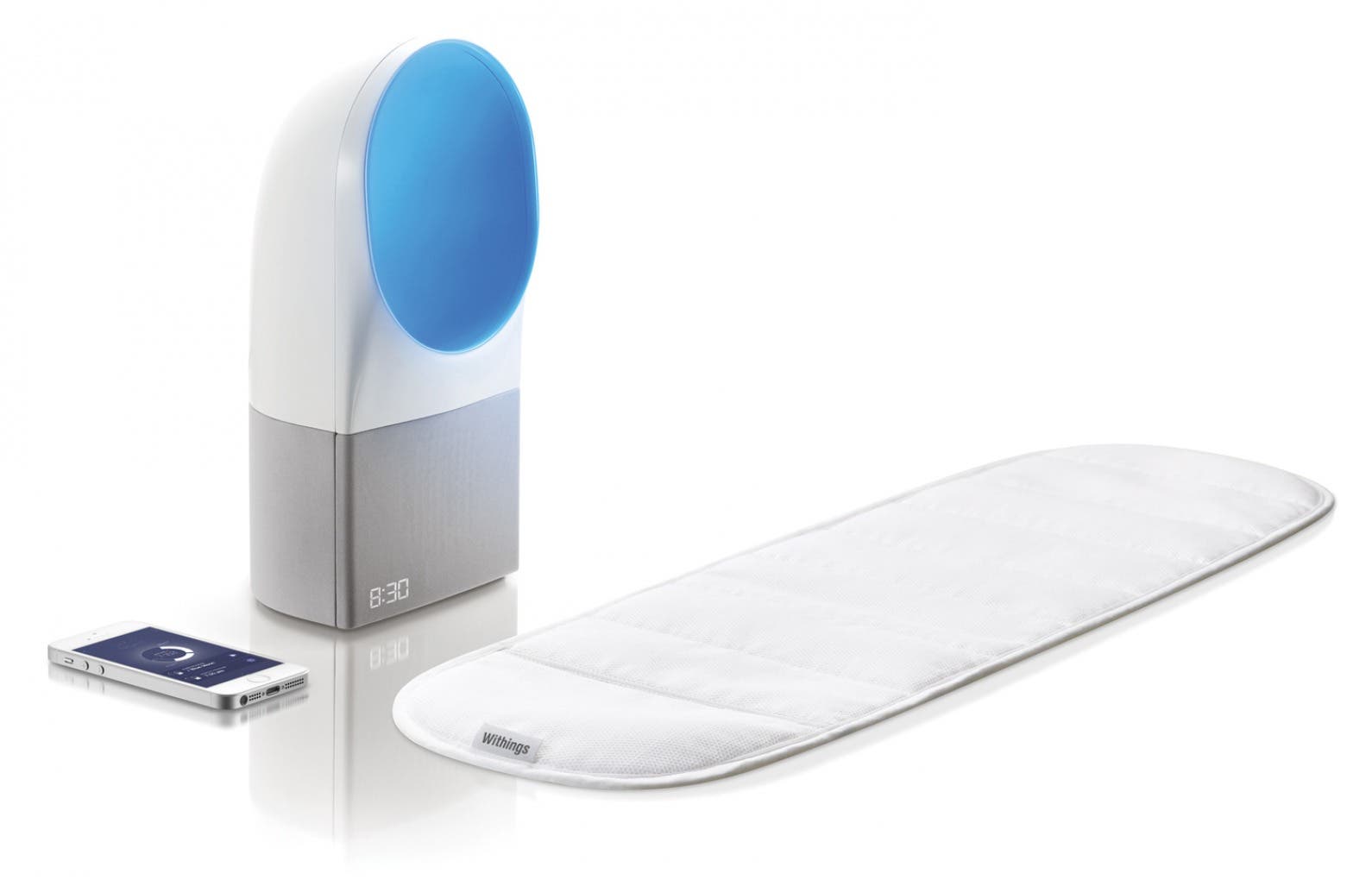 One of the easiest ways to make your bedroom more sleep-friendly, is to set up a smart lighting system. You can get an alarm clock with dimmable ambient light features like the Withings Aura (mentioned above) or the Philips Wake-Up Light  ($169.99). Another great option is to buy the Homekit-compatible Philips Hue White Starter Kit ($69.95). These produce allow you to set up lights that automatically dim and brighten at the appropriate times to encourage you to go to sleep and wake up with ease.
Sleep Tips to Try at Home
Even with your iPhone on your side, falling asleep can be tough for some of us. Here are some of my tried-and-true sleep tips to add to your repertoire.
Calm your mind with meditation or prayer.
Read a real book or magazine and turn off the screens (TV, tablet, computer).
Turn off all overhead lights, and use softer lighting closer to eye level.
Stick to a firm sleep schedule, if possible.
Don't eat large heavy meals late at night or drink too much liquid right before bed.
When traveling, pack earplugs, a neck pillow, and lavender scented sprays to help keep you calm and comfortable.
Don't stress over losing sleep; cat nap to make up for the deficit whenever possible
Whatever happens, don't give up hope. With the right approach, you can tame the sleep demons and start enjoying a good night's rest.