How many HomePods can you pair? Read on to find out.
By

Kenya Smith
Updated 12/19/2022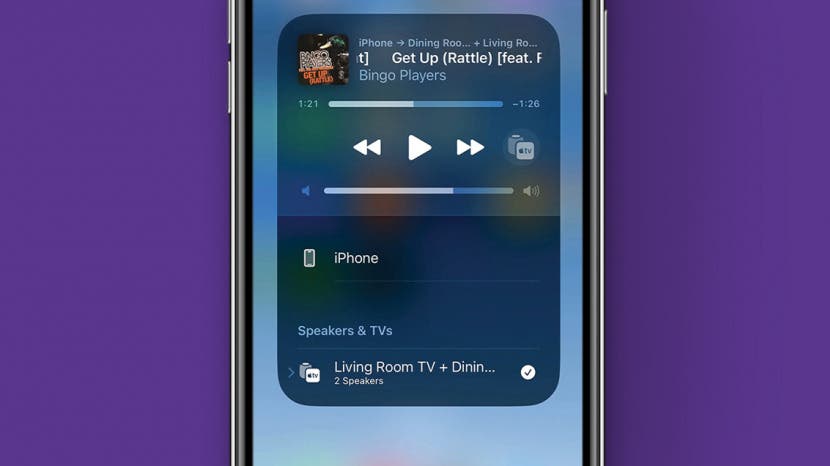 HomePods allow you to play music in different areas of the same house at one time. While you can only pair two HomePods together at once, you can treat two stereo-paired HomePods as one speaker, allowing you to connect another HomePod to the pair. Let's take a deeper look.
Can You Pair More Than Two HomePods?
Stereo pairing can only be done with two HomePods or two HomePod minis that are in the same room. You can read our article to learn more about how to set up a stereo pair with two HomePods. While you can't stereo pair more than two HomePods, you can connect more than two HomePods in different rooms to create a multi-room audio experience, which I will explain in the next section.
How to Connect HomePods to Create Multi-Room Audio
Let's say you have one HomePod in the kitchen and two stereo-paired HomePod minis in the living room. The two stereo-paired HomePod minis count as one speaker, and you can connect the pair with another HomePod to play the same song simultaneously. You can also use multi-room audio if you have two or more stereo pairs of HomePods. Each stereo-paired set of HomePods is considered one speaker. Keep in mind that connecting more than two HomePods in different rooms will only work when using AirPlay 2. Here's how to connect HomePods to create multi-room audio. Also, be sure to sign up for our free Tip of the Day newsletter to check out more HomePod tips.
Open the Control Center.

  
Long press the audio playback tile.


Tap on the AirPlay icon to the right of the controls.


If you're already playing music on a HomePod or other AirPlay Speaker, tap the speaker logo to the right of the controls to open a list of other HomePods or AirPlay speakers.


Tap the empty circle to the right of each speaker's name.


You can control the volume of all connected speakers.


Or for individual speakers, you can tap the small arrow to the left of the speaker names to see each speaker and control the volume.


To disconnect one of the speakers, tap on the white circle to the right of the speaker name.


Now you know how many HomePods to Pair and how to create multi-room audio.