By

Nicholas Naioti
Tue, 10/31/2023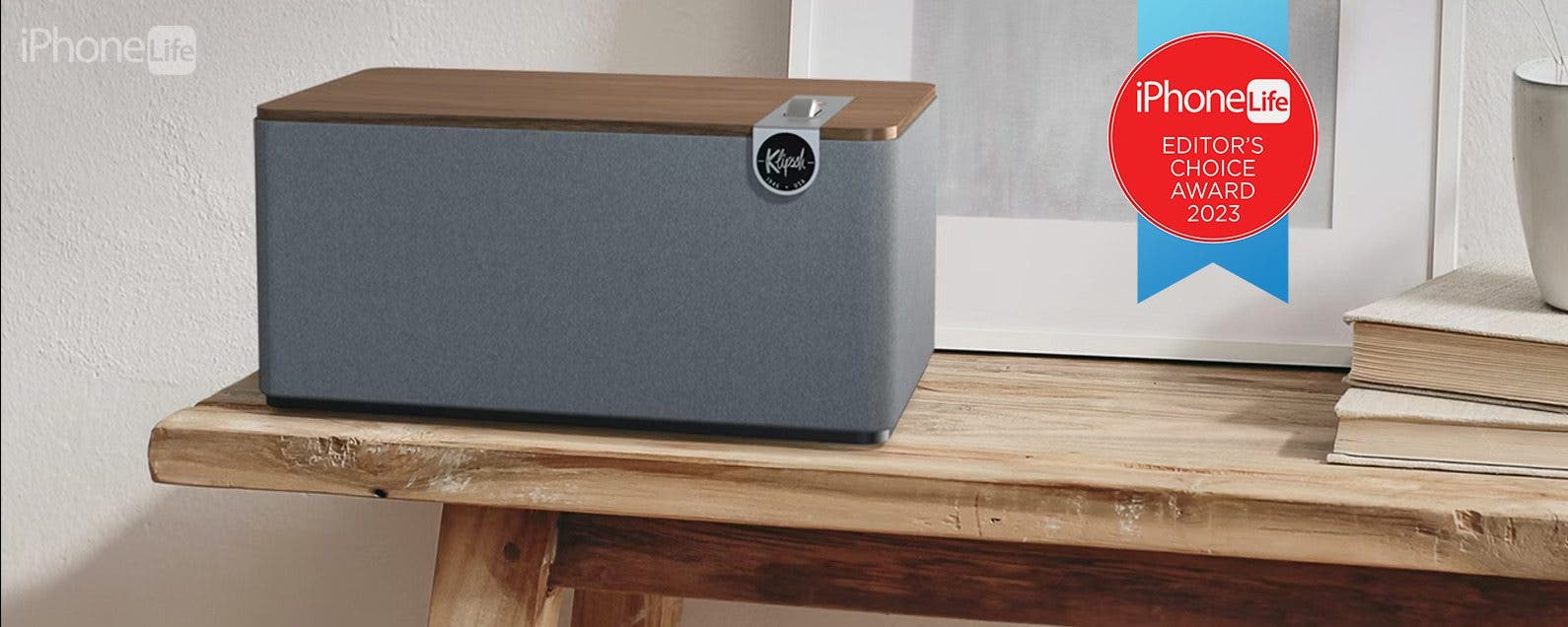 Looking for a new speaker? You're in luck. I've put together this roundup of speakers that I hand picked for their sound quality, compatibility, and ease of use. Find your next Bluetooth or AirPlay speaker below and get ready to fill your room with the best sound.

This update to Sonos's portable smart speaker is an outlier in the field. With Amazon Alexa and Sonos voice control, the Move 2 offers the benefits of a Bluetooth and a smart speaker in one beautiful package. It works with AirPlay 2, allowing for easy multi-room playback from your iPhone. It rests on a charging base when stationary and has a 24-hour battery life. If you can live without Siri, which is only offered in HomePods, the impeccable sound quality and moveability of this speaker make it a better option overall. The rich, heavy bass frequencies plus the portability make this my personal favorite smart speaker in the house.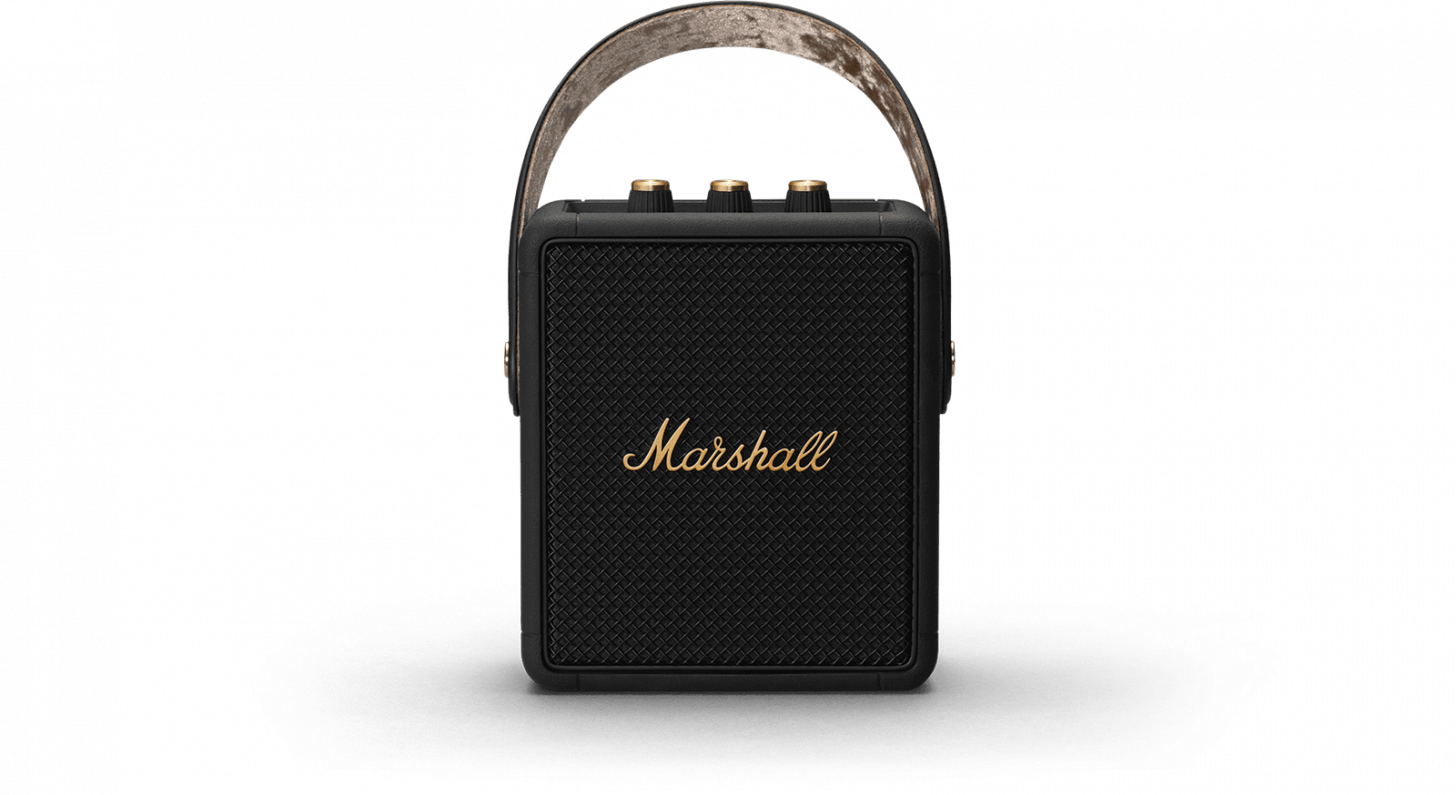 The first thing I noticed about this Bluetooth speaker is the physical bass and treble knobs, which you rarely see these days. These controls give you the freedom to quickly adjust your sound to fit any space. The bass response is exceptional for a speaker of this size, and the audio quality excels even at high volumes. The 20-plus hours of battery life, USB-C charger, and space-efficient design make this a great option for travel. The rustic design harkens back to Marshall's vintage guitar amps, but don't let the look deceive you; this speaker is an innovative piece of modern audio design.

Discover your iPhone's hidden features
Get a daily tip (with screenshots and clear instructions) so you can master your iPhone in just one minute a day.
I've been a fan of The Three for some time now. This distinct powered speaker not only has great sound quality, but it also has a lot of character. It offers a potent bass response for the size of the speaker, was easy to pair to my iPhone via Bluetooth, and allows me to control the volume from across the room with an included remote. I find the retro design charming and timeless. While the original is no longer available, The Three Plus promises the same benefits for a lower price tag than when I bought its predecessor.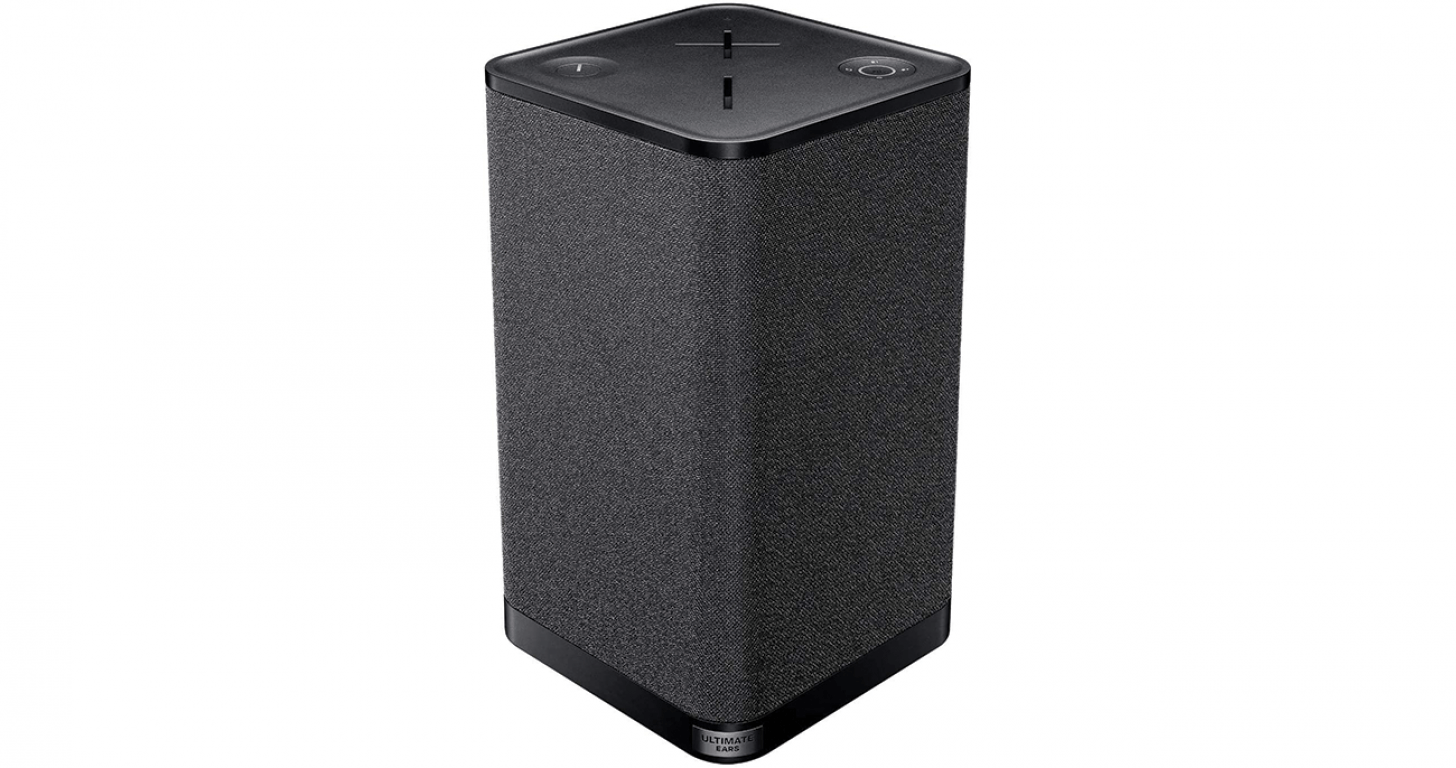 I adore this speaker. With its sleek, modern aesthetic, long battery life, and incredible audio quality, this is my overall favorite Bluetooth speaker. The Hyperboom's bass response is incredible, and it boasts a 24-hour battery life at moderate volume. I had some minor issues with Bluetooth connectivity at first, but updating the firmware fixed it. I often use this speaker in lieu of a home stereo system for music; it's loud enough to fill a large room. You can also pair it with another UE speaker in stereo, effectively making for an exceptionally powerful and portable sound system.
With its clean aesthetic, ease of setup, and incredible sonic quality, this is one of my favorite Wi-Fi-enabled speakers on the market. The Addon C10 has nearly every conceivable connection port and allows you to broadcast to all other Wi-Fi-enabled speakers in your house. I use this to listen to vinyl across multiple speakers spanning our house. The speaker has impressive bass response for its size with default settings, though the EQ can be dialed in to fit your preference using the Audio Pro app.
This smart speaker is one of a kind. Its unique design houses an impressive array of speakers with plenty of bass response and crisp, clear treble frequencies. It is AirPlay 2 enabled, meaning you can stream music simultaneously to the Zeppelin and any other AirPlay 2-enabled speakers in the house via your iPhone's Control Center. The B&W Music App made setup a breeze, plus you can connect your favorite streaming service. The sound quality is impressively clear even at loud volumes, and it does get loud! If you like the look, this speaker will make for an impressive addition to any smart home sound system.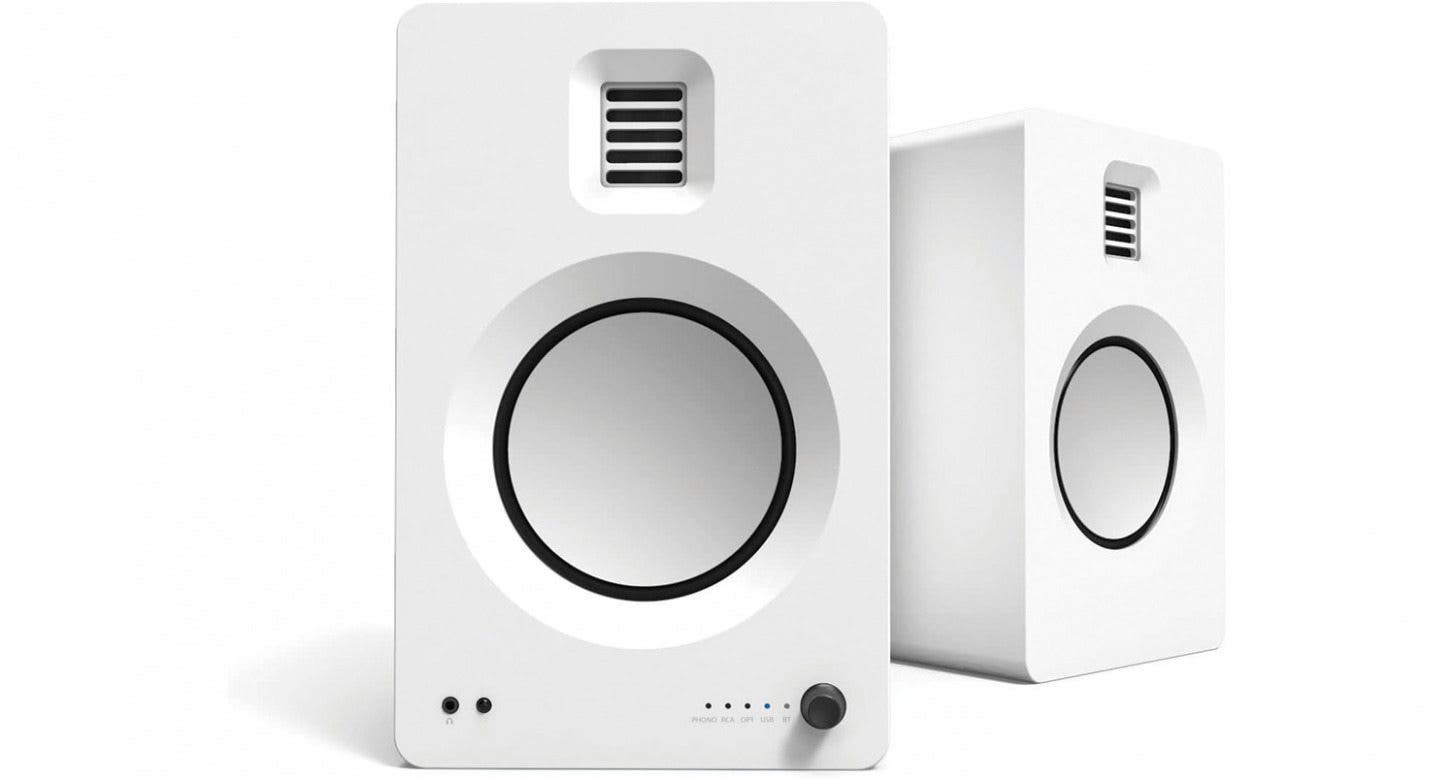 This eye-catching pair of bookshelf speakers are not only beautiful to look at—the sound quality matches the build. The installation was simple, and included all of the necessary wiring to connect my MacBook Pro. Switching the source from my laptop to my iPhone was intuitive and quick. The remote control lets you dial in the sound, change the volume, and switch sources from a distance. Everything works exactly as you'd expect without having to read the manual. The sound quality is some of the best I've ever heard, with clarity in the high-end and satisfying bass frequencies. These charming speakers exceeded my expectations on many levels and applications. Whether you're looking to upgrade your home entertainment system or just getting started with high-quality audio, these are certain to provide a good experience.

This one is a favorite in the household of Managing Editor Amy Spitzfaden-Both. Although it's marketed as a gaming speaker, the unform sound keeps TV audio at a stable level without huge fluctuations in bass. Both the look and the sound quality are stellar; and although the device is centered, it does a solid job at offering stereo sound. It's wireless and easy to connect, though if you position it in front of the TV it might block your IR receiver. Whether used for gaming or watching TV, this is a compact, easy-to-use, and affordable option.