By

Leanne Hays
Updated 10/21/2019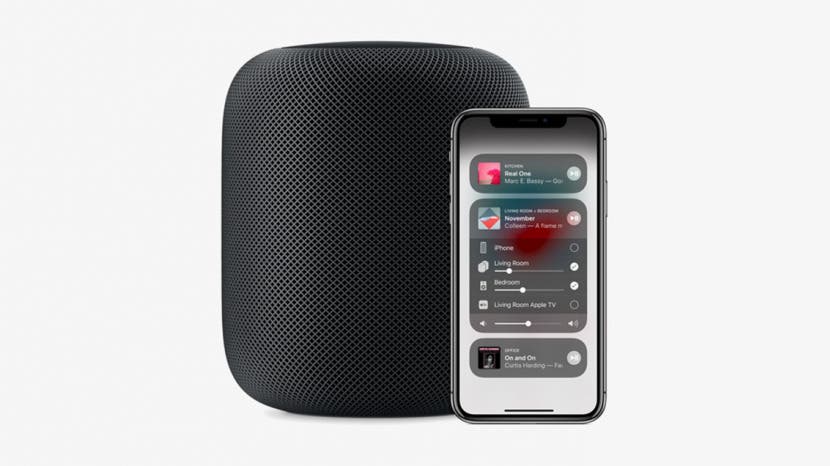 * This post is part of iPhone Life's Tip of the Day newsletter. Sign Up. *
AirPlay 2, the upgraded version of AirPlay, allows multiple HomePods to wirelessly connect, sync, and stream content from Apple devices, including iPads, iPhones, Apple TVs, other smart TVs, and the sixth-generation iPod Touch. AirPlay 2 makes multi-room streaming possible, whether it's the same content to each room in the house or a different playlist for each. There are a few different ways to access and engage AirPlay 2, and one of the easiest is from the Control Center. Let's get started learning how to use AirPlay 2 from the Control Center on your iPhone. 
Related: Should You Buy the HomePod? We'll Tell You Everything You Need to Know 
For this tip to work, make sure your iPhone and HomePod(s) are updated to at least iOS 11.4 (it's better to have your device updated to the latest operating system, if possible) and are on the same WiFi network.
Open the Control Center by swiping down from the top-right corner of your display if you have an iPhone X or later, or an iPad running iOS 12 or later.
Swipe up from the bottom of your display for earlier iPhones.

 
 
Touch and hold the Audio Card in the upper-right corner of the Control Center to access your audio controls.
You should see all the devices you're able to use with AirPlay 2.


 
If you don't see available devices, tap the pyramid shaped AirPlay icon on the Audio Card to display your AirPlay device options.
Now tap each of the listed devices that you'd like to stream music through. 

​
 
The Control Center also offers an overview of the content streaming in each room and allows users to control volume, as well as pause, play, or change content streaming to each connected speaker.