By

Dig Om
Sat, 05/26/2018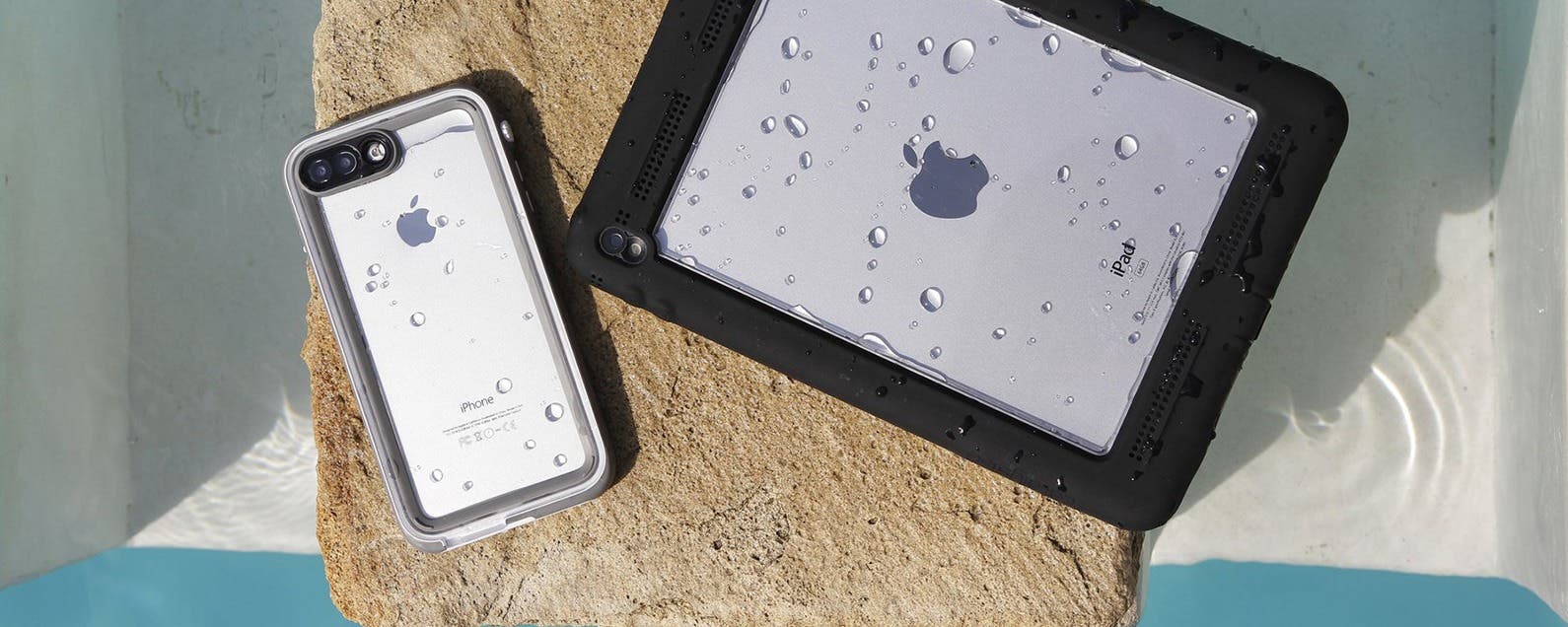 It's that time of year again, when families want to travel and adventure together, school children and college kids are all out for the summer, and warm weather beckons everyone to the waterside for good times. It's also the time when your chances of damaging your iPhone increase; whether from dropping your device in the water or from something happening to it while you're out and about on miscellaneous summertime escapades. To better protect your precious devices this summer, a heavy-duty, rugged iPhone case can most definitely be an asset. All of the cases included in this roundup provide superior protection for your iPhone, year round, with varying levels of insulation from dust, snow, mud, impact and water intrusion. Which one you decide to go with will depend on personal taste and how you intend to use your iPhone. Worth mentioning: Along with providing exceptional protection for your iPhone, all of these cases allow Qi wireless charging. Also worth mentioning, unless otherwise specified, all of the cases featured here that are compatible with the iPhone 8 or 8 Plus will be compatible with the older iPhone 7 and 7 Plus.
Lifeproof's Nüüd is an excellent protective case option by itself, all the more so when combined with Lifeproof's Alpha Glass Screen protector. The case offers waterproof protection to a little over 6 feet in depth and drop protection from drops of about 6 feet, depending of course on how it lands. The Nüüd is also mud proof and snow proof. It has spectacular sound transmission, so your iPhone's speakers sound vibrant and clear and any phone or video chats also have crystal clear audio quality. The Nüüd achieves its waterproof quality without having a built-in screen protector, which means that you can have unobstructed access to your iPhone's touch screen, which is both a plus and a minus in my book. It's a plus because you can interact with your iPhone with no barrier between your fingers and the touchscreen, and a minus because if your drop the device and it happens to land on its front face, chances are good you may end up with a shattered screen.
So if you go with the Nüüd, I highly recommend the Alpha Glass Screen Protector which maintains the touchscreen sensitivity of the iPhone while simultaneously providing maximum protection for your iPhone's touchscreen. The Nüüd is available for the iPhones 8 and 8 Plus.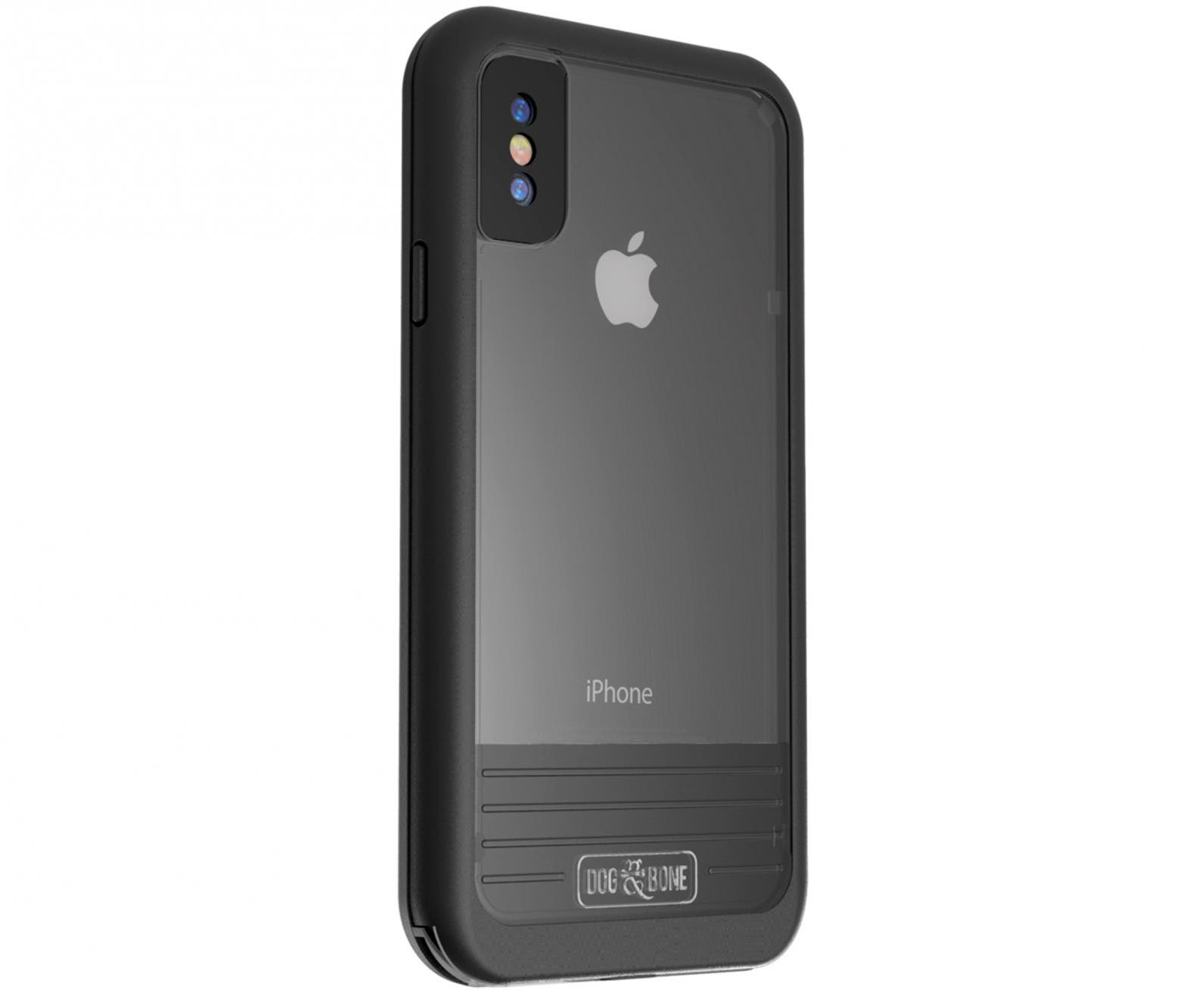 The Impact is one of the best waterproof iPhone cases currently on the market. I'm a huge fan of its built-in scratch and smudge resistant glass screen protector. It's the only waterproof iPhone case that I know of that comes with a built-in glass screen protector and the difference in the glass screen protector over the more common built-in plastic screen protector that so many other rugged iPhone cases come with is palpable. The Impact delivers waterproof protection up to 6.6 feet underwater and drop protection from drops up to 6.5 feet. It's easy to access the charging port and the audio quality of the case is also superb. The Impact is available in models for the iPhone 8, 8 Plus, and X.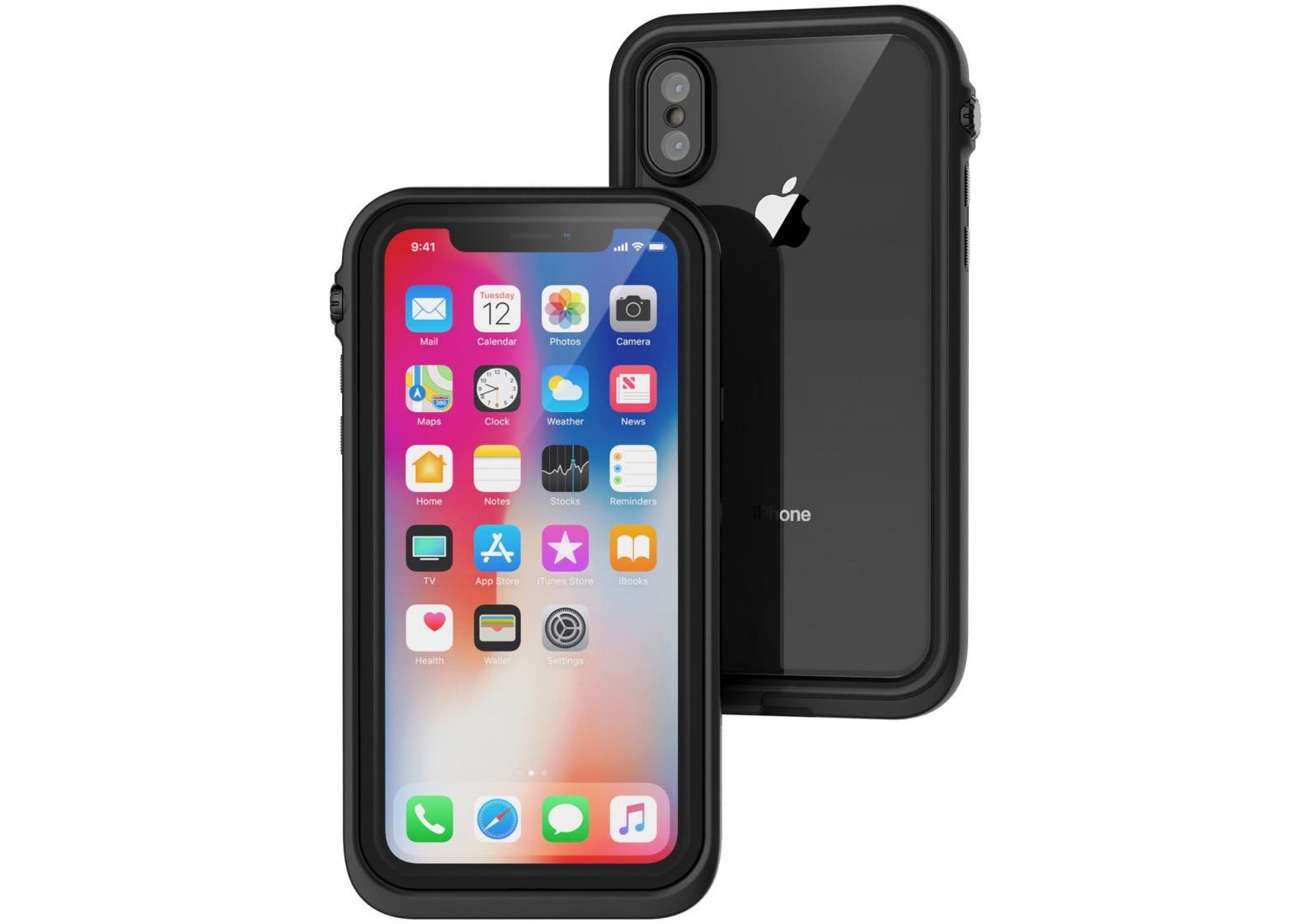 The Catalyst Waterproof iPhone Case offers superior waterproof protection, with a waterproof rating up to 33 feet! You read that right. Catalyst states that its case will keep your iPhone dry down to a whopping depth of 33 feet, which is extremely impressive, considering the significant increase in atmospheric pressure exerted on a waterproof case at 30 feet underwater. If you are planning on doing any snorkeling, free diving or underwater videography or photography, then the Catalyst may be your best option. The Catalyst also features a minimalist design which really shows off the inherent beauty of your iPhone, thanks to the case's transparent backside, along with its thin, unobtrusive, shock-absorbing side walls. The Catalyst Waterproof Cases are available for the iPhone 8, 8 Plus, and X models; and as mentioned above, the iPhone 8 and 8 Plus waterproof cases are not compatible with the iPhone 7 or 7Plus.
The Frē is an immensely reliable waterproof case. It has been my go-to case for underwater iPhone protection for many years now, including using it to capture a great deal of underwater video footage the last time I went home to the beautiful British Virgin Islands. It is a streamlined, thin-bodied case that meets the toughest of standards. It is comparable to the above mentioned Lifeproof Nüüd, with the single exception being that it has a built in plastic screen protector, as opposed to no built-in screen protection, like its sister case. Because of the fact that the Frē has a built-in screen protector, it is significantly less expensive than the Lifeproof Nüüd, particular if you are the type that would want or need a maximum protective solution like the Nüüd with the Alpha Glass Screen Protector.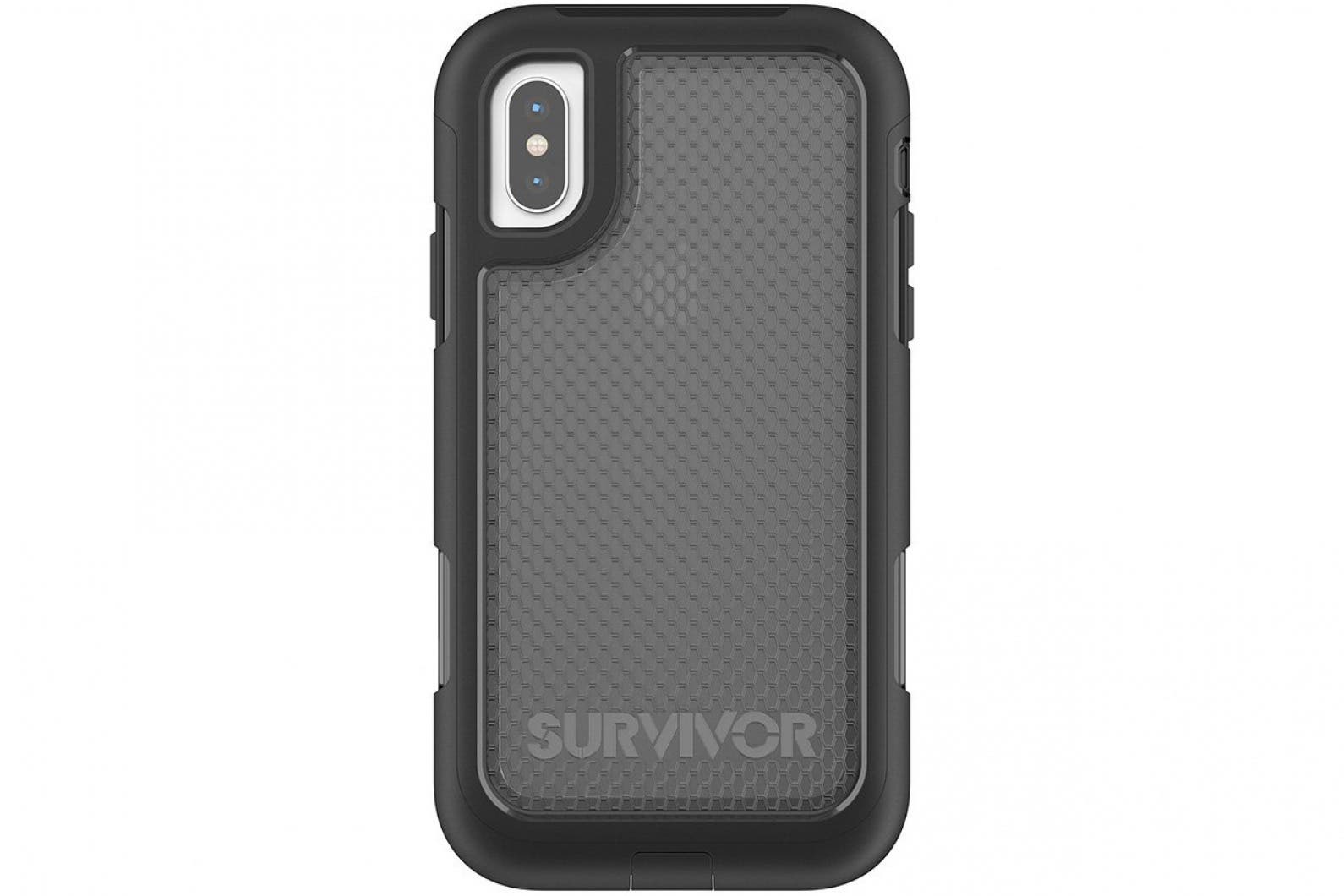 The Survivor Extreme provides some of the most reliable drop protection of the cases featured here, with thick, rubber-coated side walls that keep your iPhone relatively safe from falls of up to 10 feet. If impact protection is what you are looking for, the Survivor Extreme is an exceptional option. This case is not submersible. That said, it is highly water resistant and splash proof and will protect your iPhone from any incidental contact with liquid. The Survivor Extreme also comes with an attachable belt clip that conveniently doubles as an iPhone stand for watching videos and holding hands-free video calls. The Survivor Extreme is available for iPhone models 8, 8 Plus, and X.
For anyone looking for a minimalist approach to iPhone protection, the Lifeproof Next is in a class of its own. This splash-resistant, ultra-thin iPhone case has a revolutionary design that allows for maximum protection with minimum bulk. The Next is super thin and streamlined so as to be practically invisible. It has specially designed seals around the rear camera, front touchscreen and the Lightning charging port. It delivers over 6 feet of drop protection and has an almost invisible profile. It's the most protection you can get for your iPhone while appearing to have nothing more than a thin, skin-style iPhone case on your iDevice. The Next is available for the iPhone 8, 8 Plus, and X models.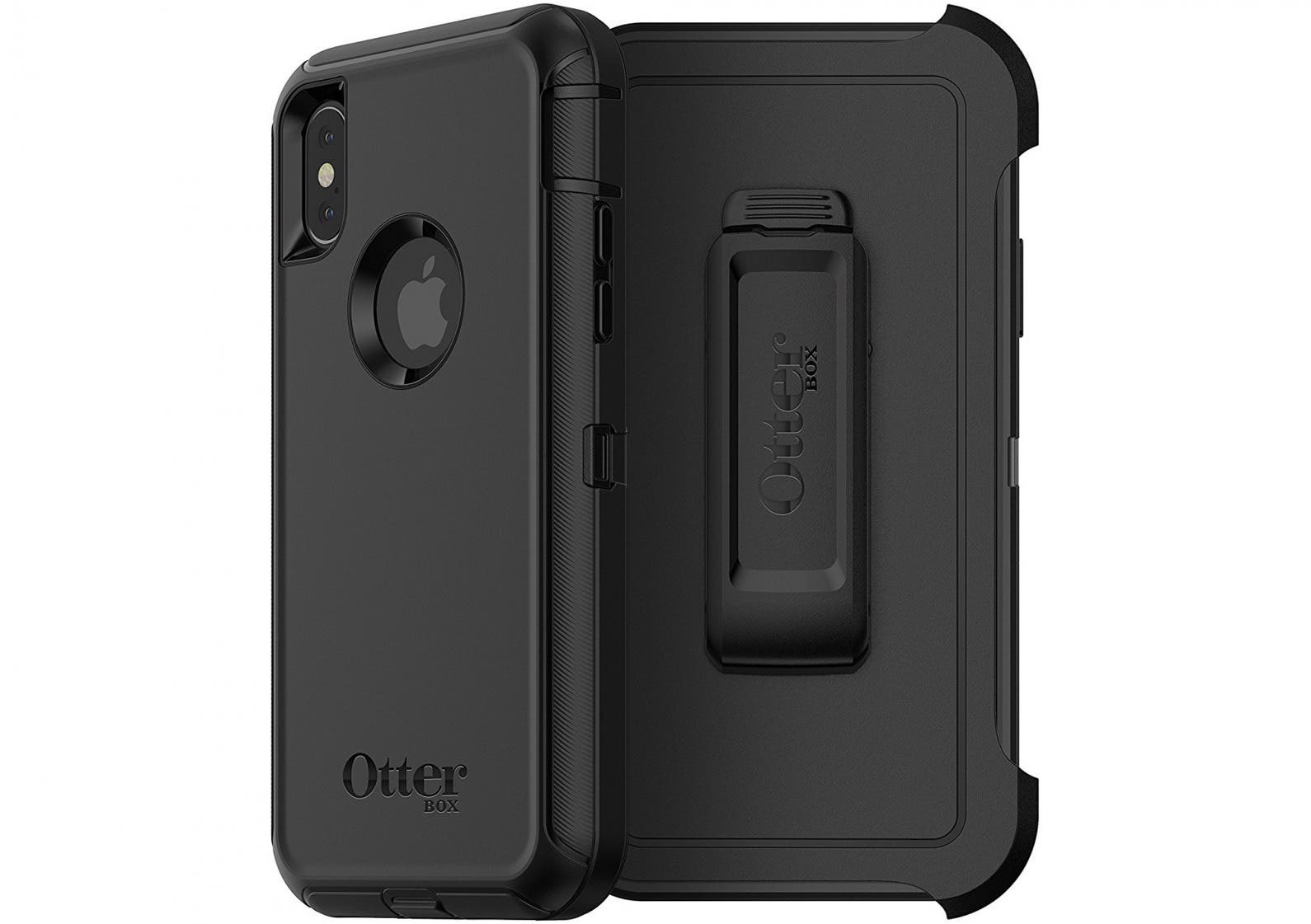 I consider the Defender to be the pioneer in the world of rugged, heavy-duty iPhone cases. With the Defender, Otterbox introduced the world to a line of cases that were not only designed to withstand a beating and keep your iPhone safe and secure, but they also introduced the world to an extreme protection case that wasn't just functionally protective, but also stylish. The Defender comes in a virtually limitless assortment of color combinations. And although it's not waterproof, and therefore not submersible, with its three layers of defense, the Defender offers a high level of protection from bumps and scrapes and also from the intrusion of dust, snow, mud and splashes. The Defender also comes with a handy belt clip which also doubles as an iPhone stand for hands free viewing.