By

Jim Karpen
Mon, 06/02/2014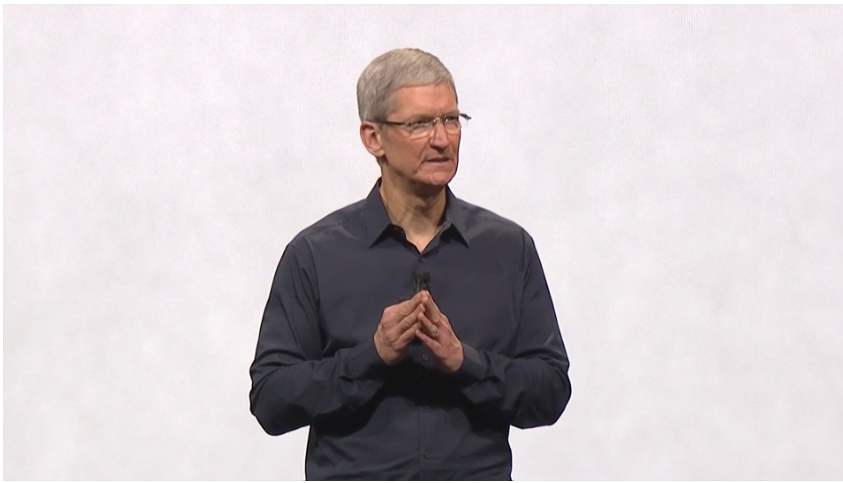 If there was a common theme for WWDC 2014, Tim Cook articulated it at the end. He said what's great about Apple products is that their operating system, devices, and services work together in harmony, creating a seamless experience for users. And that seamless experience was expanded in dramatic fashion today, with the announcement of new technologies such as HomeKit, HealthKit, iCloud Drive, and Continuity. Apple also announced a ton of new features for built-in apps in iOS 8 such as Mail, Messages, Photos, and Safari.
Photos — The chief new feature is all your photos will now live in the cloud. You'll have new ways to organize them, search them, and keep them in sync. If you edit a photo on one device, those edits will be registered in the cloud and carry over to your other devices. The idea is that since you have many more photos than can fit on your device, this will allow you to rely on the cloud for their storage. And along with that, Apple announced some new pricing plans for iCloud storage.
Siri — Siri received new features, such that you can now get its attention simply by saying, "Hey Siri." This hands-free operation will be especially useful when you're driving. Plus, new integration with Shazam means that if you like some music that you're hearing, you can simply ask Siri what it is, and she'll tell you.
Touch ID — Two WWDC announcements introduced greater integration with third-party apps, both of which were frequently requested features. With iOS 8, Touch ID will be accessible via other apps. For example, if you use a banking app, you'll be able to log into your account simply by touching your Home button.
Third-party keyboards — In addition, another feature that had been frequently requested was the use of third-party keyboards. That will now be possible in iOS 8.
Messages — One of the most requested features for Messages will now be available in iOS 8: the ability to respond to text messages from the lock screen or from within other apps. You no longer need to go to the Messages app. Plus, Messages will have other great new features such as audio and video messages.
Mail — The Mail app adopts a number of features of a popular third-party app. You can now make greater use of gestures, such as simply swiping to delete a message. If you're writing an email and want to look up something in another email in your inbox, you can simply swipe down on the draft email and it disappears. When you want to continue writing, you swipe up from the bottom to make it reappear.
Spotlight — The iOS search utility has greatly expanded function in iOS 8. In addition to searching for content and launching apps, a search will now also show you information from a wide range of sources, such as Wikipedia, restaurant information, news, songs, and movie info.
Family sharing — One interesting new offering will be family sharing. This lets you share your purchases of books, songs, videos, and apps with up to six family members, as long as they've been purchased on the same credit card. And if a child makes a purchase, her parents will automatically receive a text message asking if he or she approves.
Let's now take a look at the news today related to the seamless harmony among services, operating system, and devices that Apple is famous for.
HomeKit — The rumors were right: Apple announced a new platform for a smart home. Called HomeKit, it's much like the rumors have described: an ecosystem that works with third-party devices and offers ease of use and ease of setup. You'll be able to use HomeKit to control facets of a smart home such as locks, lights, cameras, doors, thermostats, plugs, and switches. It works with Siri so that you can conveniently control these devices. You can not only use HomeKit to control individual devices, but you can group them into "scenes." So for example, you could create a scene with common settings for your thermostat, locks, and security cameras and invoke that with a touch.
HealthKit — Apple announced their new HealthKit platform and Health app. The main idea is that HealthKit is a single comprehensive repository for all your health and fitness information. The announced platform goes far beyond the rumors. For example, the app can not only receive information about your blood pressure from other apps, but then, because Apple is partnering with hospitals nationwide, can automatically alert your doctor of situations needing attention. (You can, of course, control privacy.) The platform doesn't simply integrate health and fitness information from a variety of apps and devices, but seamlessly connects with your healthcare providers.
iCloud Drive — In the past, Apple's iCloud was limited to storing documents created by Apple's apps, but now you'll be able to use it to store any document. It will work across platforms and keep your edits in sync.
Continuity — This demo was one of the most remarkable of the WWDC keynote. In the past, you could use iCloud to keep email and contacts and calendar and other features in sync. But Continuity now takes that a step further. It actually dynamically recognizes when two devices are close together and lets you continue your work on a second device that you'd just been doing on another device. Let's say you're editing a document on your iPad. Then when you sit down at your Mac, the document you were editing pops up on your screen and lets you continue where you left off. Or if you're on a call on your iPhone, when you sit down at your Mac you have the option of continuing the call via your Mac. Or if you're sitting at your Mac and your iPhone is in another room, you can actually place a call via your Mac. Another example is that you can receive a call on your iPhone and then continue it on your iPad.
It was an overwhelming amount of information, both in the amount presented but also conceptually in the case of the new HomeKit and HealthKit platforms. Even more was presented than I'm able to summarize here, including a host of major new tools for developers, such as a new, easy-to-use programming language called Swift.
Apple's stock actually dropped today. But in my mind, their stock went up. Once more they showed their extraordinary vision. I think in some cases it will take months or even years for these new ecosystems to develop. And when they do, as is always the case, everyone else will be scrambling to catch up with Apple.