By

Jim Karpen
Fri, 02/14/2014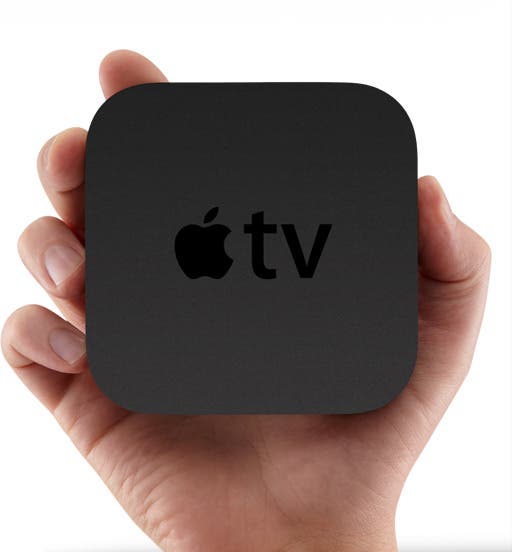 In a previous post, I reported on the story from Bloomberg that Apple was closing in on a deal with Time Warner and was hoping to introduce a new Apple TV device by April. That's starting to look unlikely. An article in the Wall Street Journal reported Thursday that one source familiar with Apple's plans said Apple hopes to release a new device by June, and another said it may not be ready until several months after that. The WSJ article also helps to clarify the earlier reports of Apple's possible deal with Time Warner. The question was whether Apple was still trying to make a deal that would allow it to offer its own cable channels or if it's simply hoping to offer the cable companies a better set-top box. Apple had earlier wanted to offer full seasons of TV shows along with live programming. However, the article says Apple has given up on that idea, given the resistance of the cable providers. Most recently Apple is asking just for the five most recent episodes of TV shows. It's also possible, the article says, that Apple would simply sell the new Apple TV devices to the cable companies, who would then rent them as set-top boxes to subscribers, rather than Apple selling the device directly to consumers.
According to a follow-up article on the Wall Street Journal website, Apple is pretty much resigned to working with the cable companies rather than competing with them. The advantage to consumers is an interface that would include their regular TV channels integrated with the streaming content available on the Internet. And if, as rumors have suggested, the next Apple TV will offer gaming and an App Store, it would be a compelling package. Plus, the article notes that it would be an advantage to have everything in one set-top box rather than having one device for streaming the Internet (Apple TV) and a separate set-top box for browsing one's cable channels. If Siri is part of the mix, and possibly motion sensing, given that Apple has invested in that technology, it could be a winner.

Discover your iPhone's hidden features
Get one daily tip each day (with screenshots and clear instructions) so you can master your iPhone in just one minute a day.
The Walter Isaacson biography of Steve Jobs quotes him as saying in regard to the TV interface, "I finally cracked it." Jobs thought that the current interface was horrible and gave serious attention to improving the user experience. If anyone can get it right, Apple can. Let's hope they got it figured out and that we'll see it soon.
At the very least, it's clear Apple has something in mind for TV, and it will be fun to see what they come out with. And it's looking pretty definite that we'll get something this year. But so far everyone is a bit clueless as to exactly what that will be.