By

Paula Bostrom
Tue, 12/31/2013
Our iPhones and iPads are capable of amazing things, but most of us only use a small percentage of their abilities. In this weekly column I share tips and tricks for beginners, or anyone who wants to harness the full power of their iDevice. This week, I'm going to give you tips on weather, email, text messages, and refreshing apps.
1. More Weather Information
When you open the Weather app you'll see your location's temperature, weather for the next five hours, and a forecast for the next five days. For even more weather information, tap on the temperature and you'll see the humidity, wind speed, chance of precipitation, and what the temperature feels like.

Discover your iPhone's hidden features
Get a daily tip (with screenshots and clear instructions) so you can master your iPhone in just one minute a day.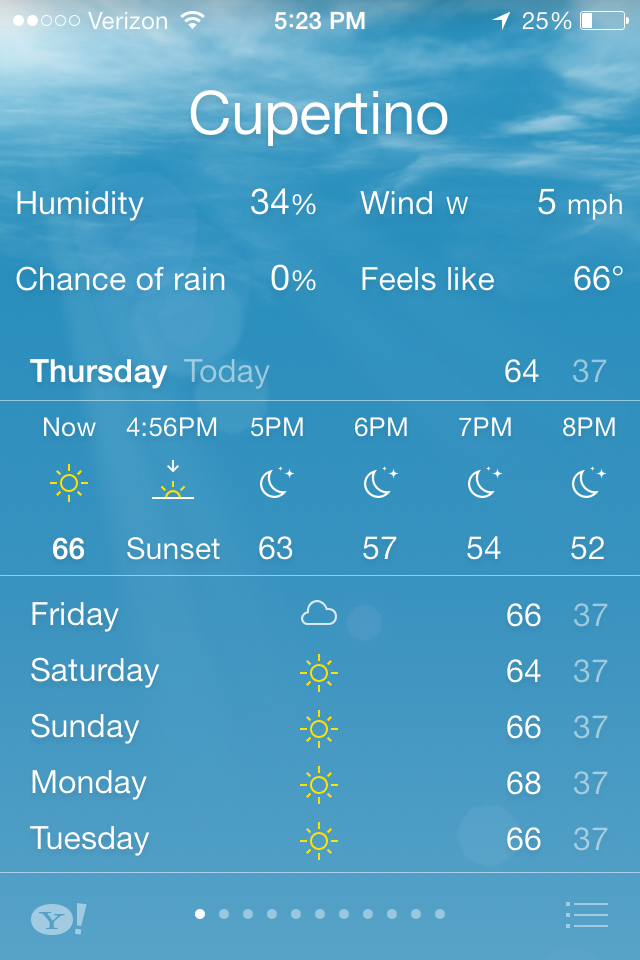 2. Remove a Recent Contact in Email
One of the things I'm not crazy about in iOS 7 is that any new email sent or received automatically adds that person to your Contacts. I can see how it can be helpful at times, but as I'm creating a new email and enter the first letter of the name of the recipient, I don't always want to scroll through all these new contacts to get to the person I want. The way to remove that contact from the recents list is to tap the "i" next to the name and choose Remove From Recents.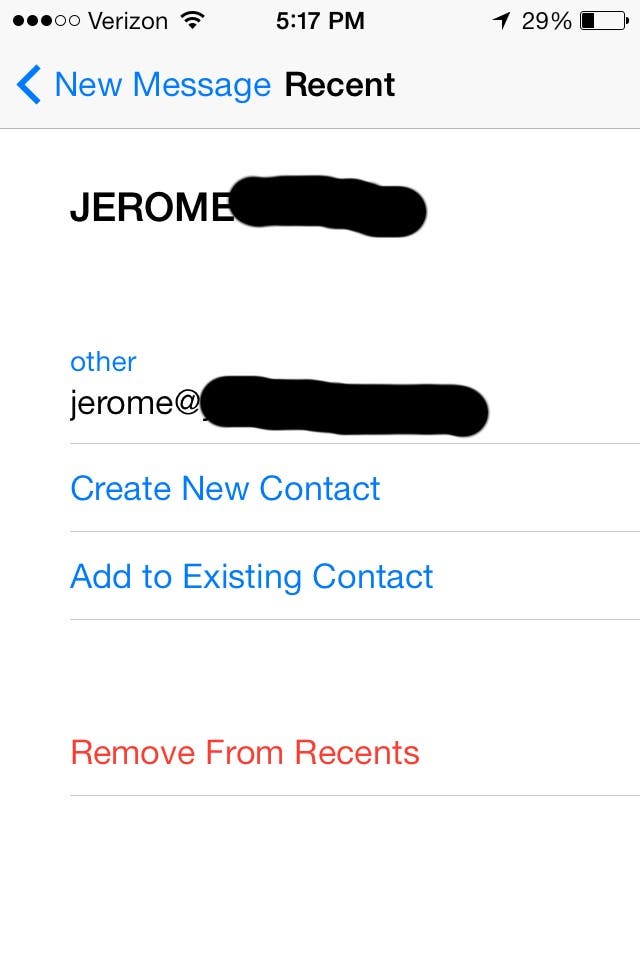 3. Delete or Forward Individual Text Messages
Have you ever had an individual text that you want to delete from a conversation in Messages or something extremely interesting you want to forward along to another person? Here's a way to do that: double tap the speech bubble in your conversation, then in the pop-over menu, tap More, then tap the round button next to the message you want to delete or forward. Tap the trash can on the bottom left to delete the message, or the arrow on the bottom right to forward it.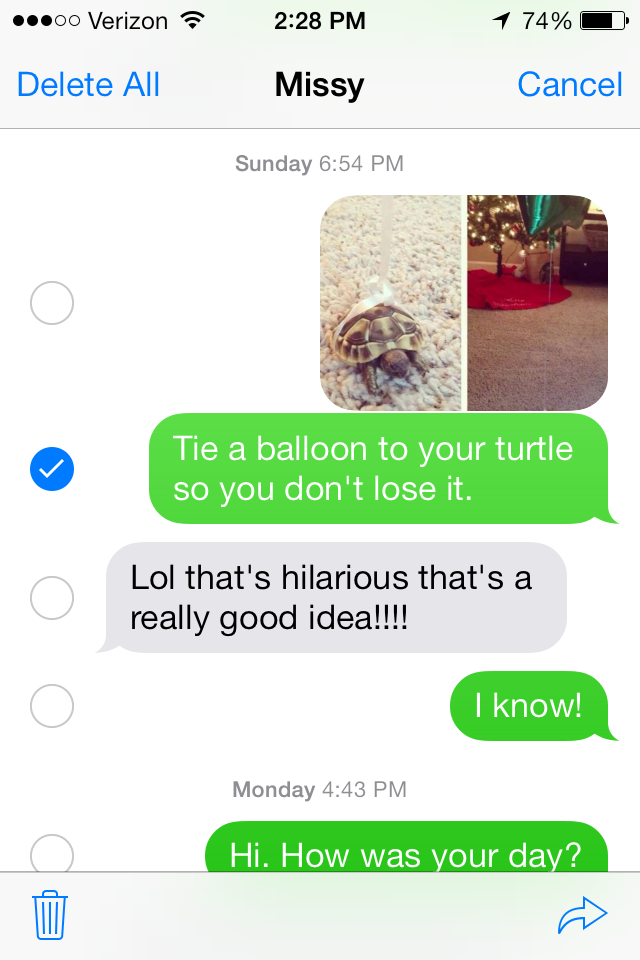 4. Refresh Apps
If you use an app often, but don't want to refresh it every time you launch it you can set it to automatically update in the background. Go to Settings > General > Background App Refresh and enable all the apps you want updated regularly. Only choose the apps that are most important to you to be updated because this option can take a toll on your battery.