By

Donna Schill
Mon, 10/21/2013
It was only last month Apple unveiled the new iMacs and iPhone 5s and 5c, and released its redesigned mobile operating system, iOS 7. But Apple is not through for the year yet. Last week, the company officially announced a special event to take place tomorrow at 10 a.m. Pacific time at the Yerba Buena Center for the Arts in San Francisco. The invitation, adorned with colorful fall leaves, simply says "We still have a lot to cover." Here's a roundup of the refreshed products Apple is most likely to deliver in time for the holidays.
And of course, check back with us tomorrow at 10 a.m. Pacific time or 1 p.m. Eastern time for live coverage of the event.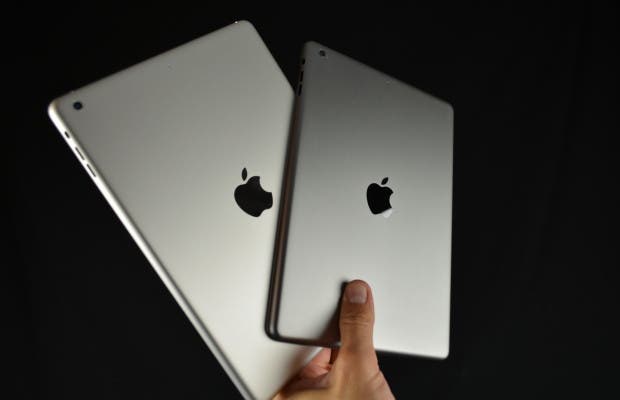 Image source: sonnydickson.com 
1) Redesigned 5th-Generation iPad 
Apple is due for its yearly iPad model refresh, and this time, the company will most likely release an iPad sporting a whole new design. It's expected to have a slimmer profile, narrower screen bezels, and have stereo speaker grilles. In other words, it will look more like the iPad mini! Along with the fifth-generation iPad's new look, it may have an improved camera and possibly 2GB of RAM.
Apple followed its usual pattern, launching the iPhone 5s and 5c the second Friday after the special event announcing the devices. Based on its history, you can expect the iPad launch date around Nov. 1.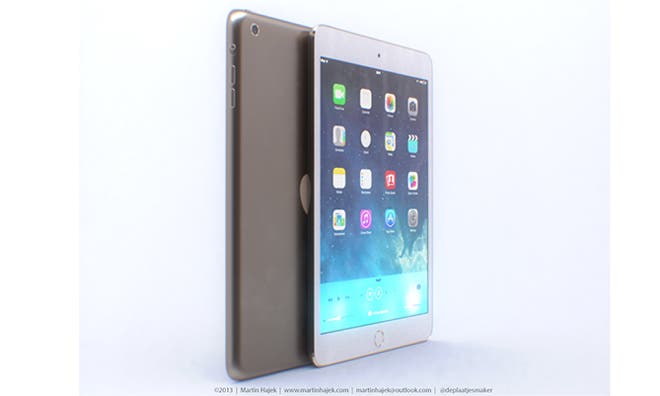 Mockup by Martin Hajek martinhajek.com
2) Retina Mini
A 2nd-generation iPad mini with a Retina display could very well be a centerpiece of tomorrow's event. Not everyone is in agreement that Apple will endow the iPad mini with a Retina display, mainly due to rumors of supply chain issues for the screen. But the Wall Street Journal recently reported the mini will indeed come with a high-resolution Retina display. If they're right, this could come with one obvious downside: a device that's thicker and heavier, two dirty words in today's tech world, however slight the change. Some rumors have suggested Apple will release both a Retina and non-Retina mini, but it's more likely Apple will simply continue to offer the original mini as its non-Retina option.
Image source: icrackuridevice
3) Gold, 
Space Gray, 
and Silver iPads
Both the iPad and iPad mini could copy the colors of the new iPhone 5s, coming in space gray, gold, and silver options. This rumor gained credibility after Sonny Dickson (the teen who has leaked pre-release Apple info in the past) posted pictures of the iPad mini in space gray. 

4) Touch ID 
There's a chance Apple will bring Touch ID to tablets, embedding a fingerprint sensor in the Home button of the iPad, allowing you to unlock your device by tapping it with your finger. Several sites have leaked photos of both the iPad 5 and new iPad mini with Touch ID. However, the photos could easily be doctored, and Apple may want to keep Touch ID exclusively to the 5s for now.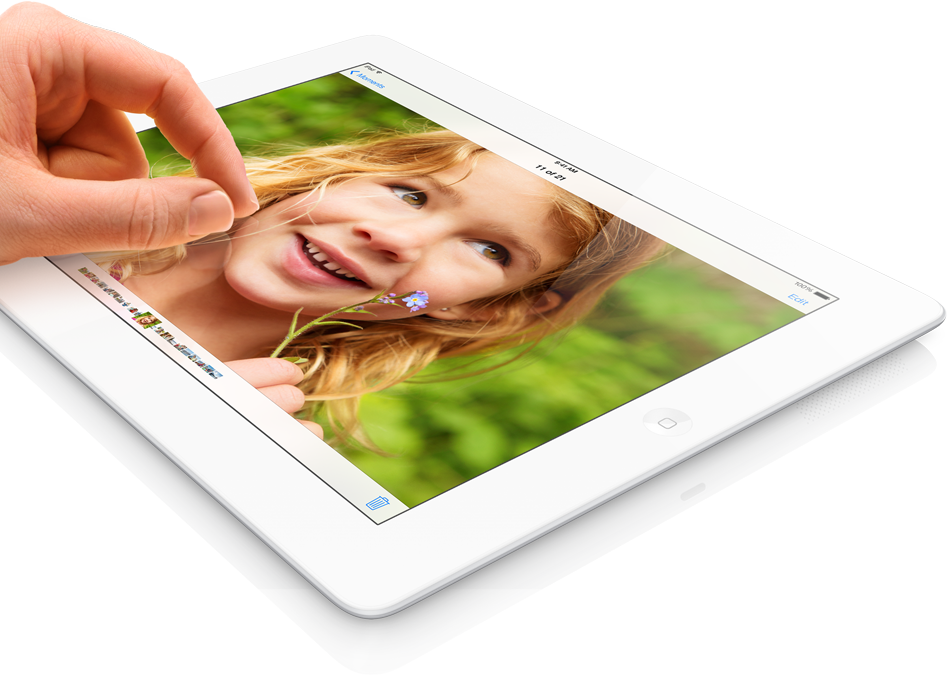 5) Faster iPad Processors
The iPad 5 could include not only the 64-bit A7 processor of the iPhone 5s but a superior graphics processing unit. On the other hand, the iPad mini, which currently houses an A5 chip, could also house the A7 or perhaps an A6 processor. Both could also offer Apple's new M7 motion coprocessor.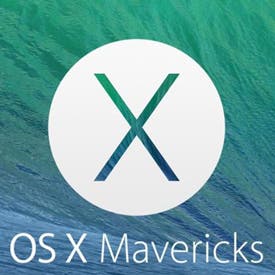 6) OS X Mavericks
Apple already announced OS X 10.9 in June during its Worldwide Developers Conference, but we'll likely get a release date and pricing information during tomorrow's event. The software could very well be available in the Mac App Store by the end of the month.
Mavericks is evolving similarly to Apple's mobile operating system, moving away from skeuomorphism, the practice of designing elements to mimick their real-world counterparts.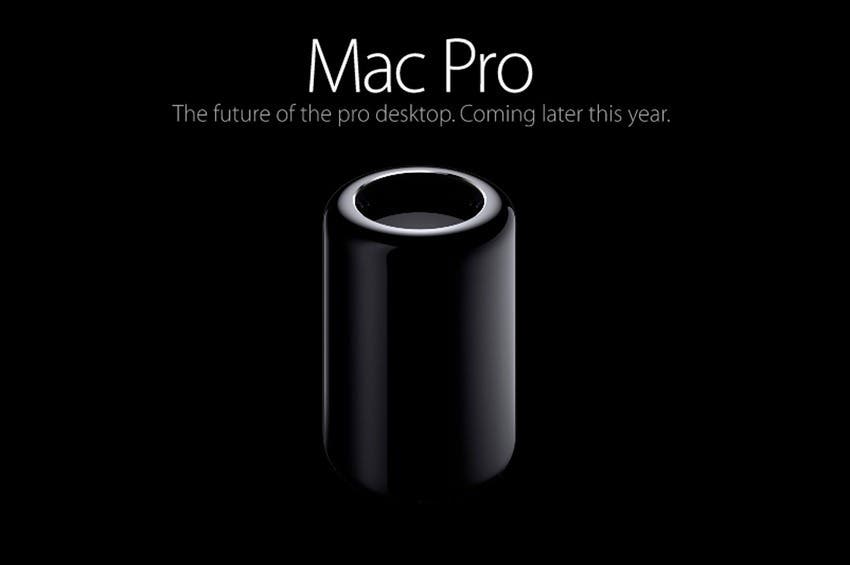 7) Mac Pro Launch Date
Apple unveiled this one-of-a-kind cyllindrical computer alongside OS X Mavericks at WWDC in June, so we'll likely get pricing and availability for both new products. It might not be available as quickly as the iPads, but there's enough interest in the poweful professional computer, it will likely be available in time for the holidays.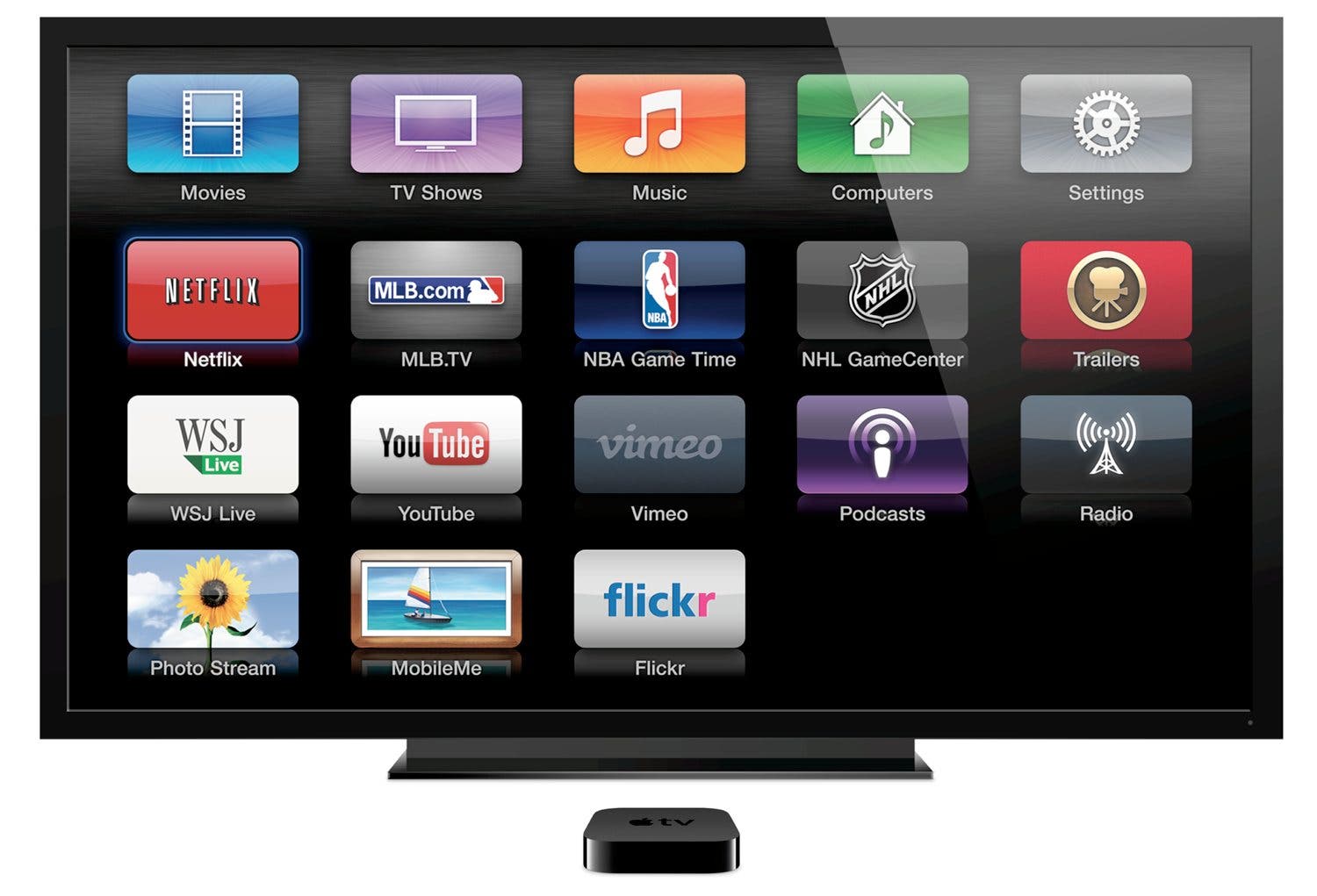 8) Next-Generation Apple TV
During the iPhone event in September, some hoped Apple might announce a refreshed version of the company's streaming media device, Apple TV, some hoping to see an entire Apple TV set.
If Apple does it at all, it will likely be an upgraded software and hardware, not the whole TV.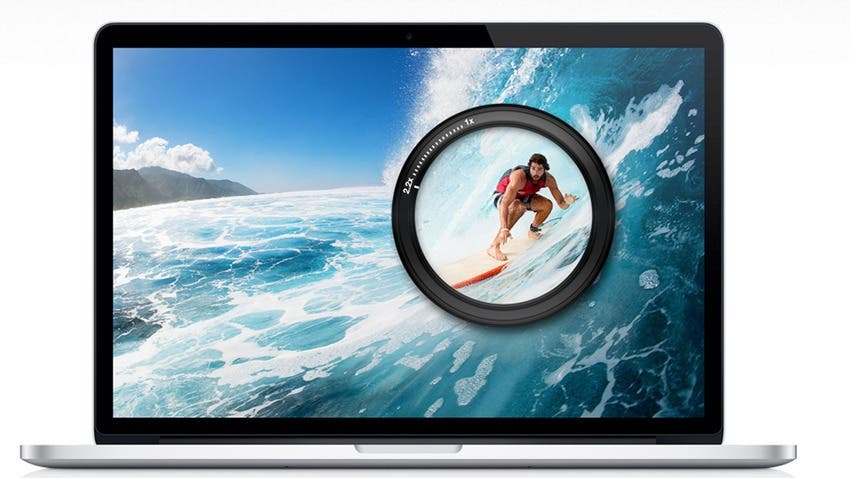 9) Retina Macbook Pro
As with the iPad, Apple's professional Macbook Pros are also due for an upgrade. The new version could have a Retina display and will likely have the same Intel Haswell processor that recently extended the battery life of the MacBook Air.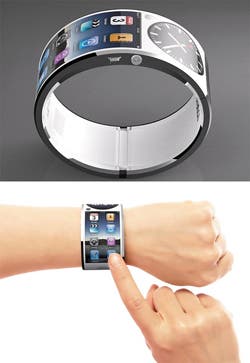 Image Source: The Chosun Ilbo
10) The Elusive iWatch
In the past year, rumors have kept cropping up saying Apple is working on its first wearable tech product, an iWatch. The latest rumors suggest it could have a flexible OLED display. While less likely than other rumors, it's possible Apple could make an early announcement before it begins producing the device, much like with the Mac Pro. Once in production, it's near impossible for Apple to pull off a surprise. Plus, announcing early could be a smart way for Apple to build interest in the device before its official release.