By

Dig Om
Mon, 08/20/2012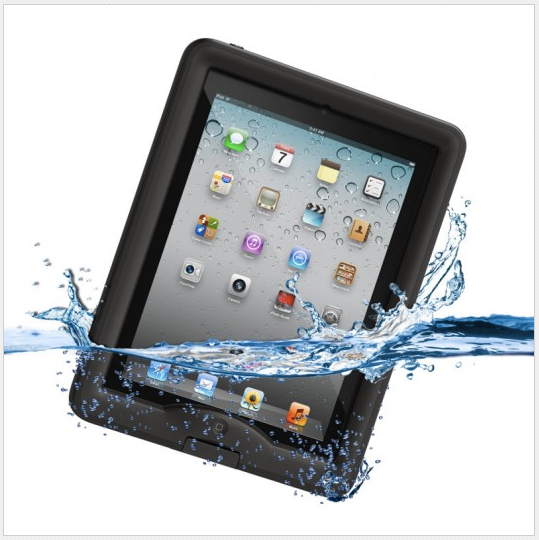 After months of anticipation and rumored development, Lifeproof, (arguably one of the best protective case manufacturers for iDevices) has produced, and now released, their version of the award-winning Lifeproof case, for the iPad 2 and 3rd generation models.
Called the "nüüd", this new, completely submersible iPad case is a revolution of design and functionality. This cleverly designed case provides a high level of defense for our precious iPads, unlike anything else on the market.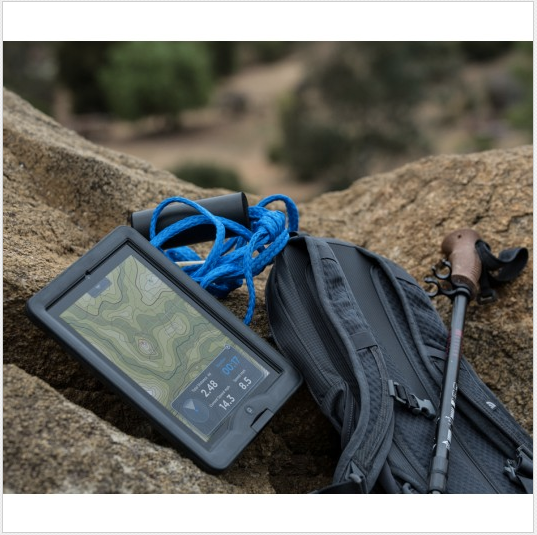 Relying in part, on the strength of the super-strong Gorilla Glass already built into the iPad's construction, the Lifeproof nüüd leaves the front screen completely... well,... nude! The exposed glass touchscreen allows for maximum visual clarity and touch responsiveness. For a case that's designed to go relatively deep underwater, that's not only unique, but also a little unnerving! Having a bare screen, and then submerging your iPad?!? After all, aren't most of us conditioned to think that any "waterproof" case has to have an integrated screen protection to maintain a watertight seal! The truth of the matter however is apparently quite different. The nüüd relies on an ingenious design; an internal "O-ring" seal within the front case panel that frames the naked touchscreen, creating a secure and airtight seal against the front glass.
If you aren't already familiar with the Lifeproof line of products, they are known for their rugged durability and heavy-duty protective attributes. I've turned many, many folks on to the Lifeproof case for the iPhone and all the feedback I've gotten so far has been overwhelmingly positive. Now that the iPad version of the Lifeproof case is available I'm excited to turn all of you out there on to this equally impressive new case!
This case is perfect for anyone wanting an attractive, low profile, protective coverage for their iPad. Without adding much in the way of bulk and without hampering any of the iPad's controls or ports the nüüd will make you feel like your iPad has nothing on, while in fact, giving your iPad more protection come what may, than any other iPad case available on the market. It even has a transparent back cover, so that while protecting, it also displays your iPad's silver back and Apple logo.
Now, I know that there are some great, protective cases available on the market, even for those of us looking for that extra level of rugged protection. Otterbox's Defender and the G-Form Extreme Edge admittedly, offer some reliable and solid, all-purpose protection, but for consistent day to day use (just don't drop it from low orbit, then again, how often does that happen?) I haven't come across a case in all my research of heavy-duty cases, that can compare to the Lifeproof nüüd.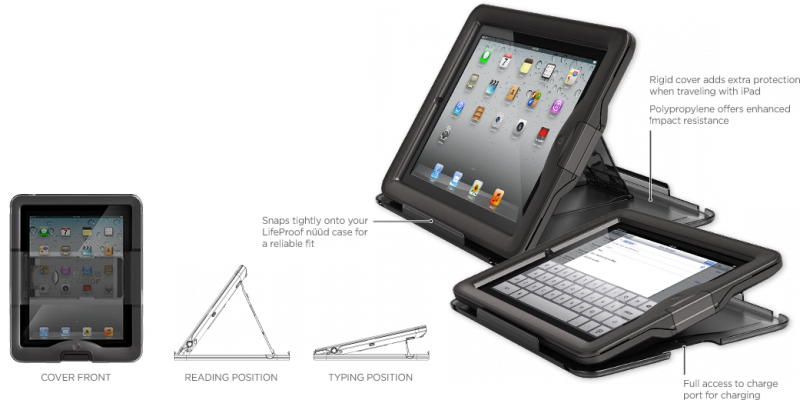 Another great thing about the Lifeproof company is that they have continued to craft an excellent line of case accessories to go along with both their iPhone and iPad cases. Soon to be released for the iPad are a cover/stand and a shoulder strap option, among other accessory items.
Some of the awesome features of the Lifeproof nüüd include:
* The unobstructed high definition and receptivity of the naked iPad screen.
* The nüüd meets strenuous Military test standards and has an IP (Ingress Protection) rating of IP-68, the highest rating of any iPad case.
* It's form fitting, minimalistic design, which adds the minimum bulk while offering the maximum protection.
* The nüüd is designed to protect your iPad from most all forms of damage including being water proof to 6.6 feet, dirt proof, snow proof and shock proof, able to consistently withstand a 4 foot drop.
* The confidence it gives you, that your iPad can accompany you just about anywhere, on just about any adventure, and still remain safe and sound with the snug embrace of the nüüd case.
The nüüd case is a case that is relatively straightforward to get on and off, however, from my experience, the Lifeproof cases are designed more for folks who are fine with leaving their iDevice within the safe confines of their rugged case. Since it's a case that definitely allows you to access all of your iPads controls and features while in it, there certainly isn't any pressing need to remove the nüüd with any frequency. In terms of looks, as is the continuing aim and focus of the Lifeproof company, the nüüd appears for all intents and purposes, to be less of a cumbersome burden on your iPad than a sleek enhancement.
When you first get your nüüd iPad case, you are guided through the steps to pre-test the case, to make certain it seals as it should. Assuming all systems are go, then following the steps laid out in the instructions, you are walked through the simple process of installing the case on your iPad. It's a painless process that leaves your iPad impregnable and ready for action.
Who is this ultra-versatile case geared towards? Personally I'd say it's a stellar choice for just about anyone! Especially anyone who may have a tendency to be rough on their devices, or who may happen to feel limited as to where they can take and use their iPad. The nüüd is the perfect choice for anyone in the military, doctors/medical staff, emergency responders, construction workers, carpenters, snowboarders and other athletes, painters, parents, kids, lifeguards, police, firefighters, school teachers, students, clumsy people, campers and outdoor adventurers... to name a few.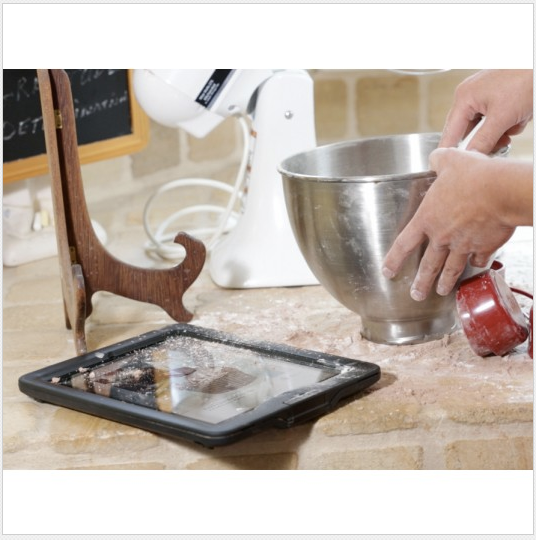 As both a fan of Lifeproof products and a journalist who has reported extensively on Lifeproof for iPhone Life Magazine I was so happy when I found out that this new iPad case had finally become available. I strive to bring news of the best products out there to our readers and I feel confident in saying, this is definitely one of the best, (if not the best), most conscientiously crafted and designed cases available on the market for the iPad. The nüüd is a case you will be hearing much more about in the coming months and I not only give it my wholehearted stamp of approval, I'd encourage anyone looking for a top quality, reliable and rugged protective case, to consider nüüd iPad case by Lifeproof as a top alternative!
As of Monday August 27th, the nüüd is available online from Lifeproof.com and at your local Best Buy for $150.00, and comes with an extendable 90 day warranty, allowing you to guarantee your case for up to one year.
Be sure to check out Lifeproof's website for more great cases and accessories for the iPhone too!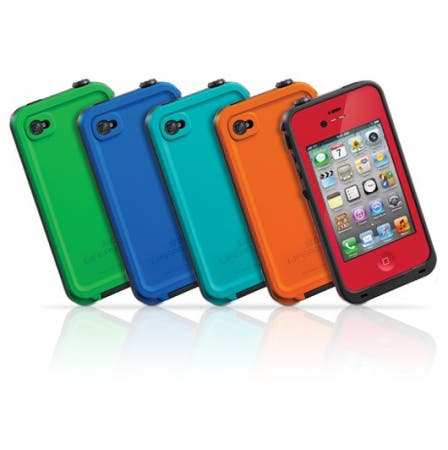 ---
As always, thank you for reading, and stay tuned for more of my in-depth reviews as I field test the new Lifeproof nüüd!