By Dig Om updated on 11/25/2013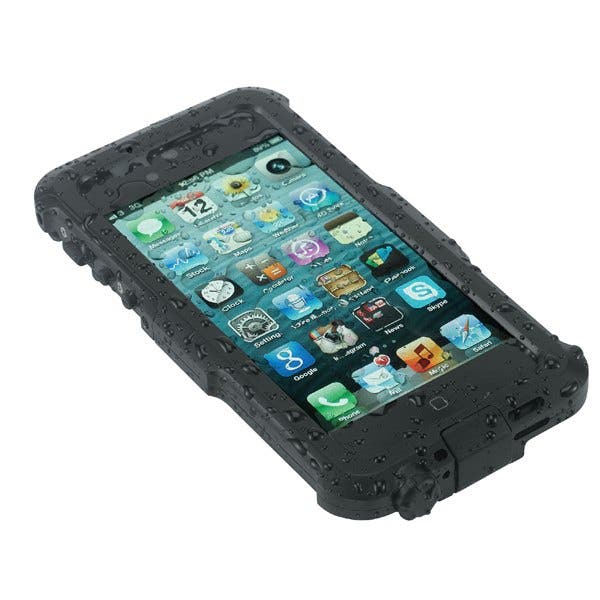 The Bravo ($99.99, special offer) is an aluminum, waterproof and rugged, heavy-duty iPhone 5/5s case. It enters an increasingly crowded field of extreme-protection iPhone cases. Not only does this case manage to hold its own and shine amongst a crowd of excellent waterproof cases, with its ability to be submerged to about 7 feet and its drop-test rating of over 6 feet, the Bravo actually exceeds the highest standards of some of the industry leading alternatives for waterproof iPhone case protection.
Master your iPhone in one minute a day:
Sign up to iPhone Life's Tip of the Day Newsletter and we'll send you a tip each day to save time and get the most out of your iPhone or iPad.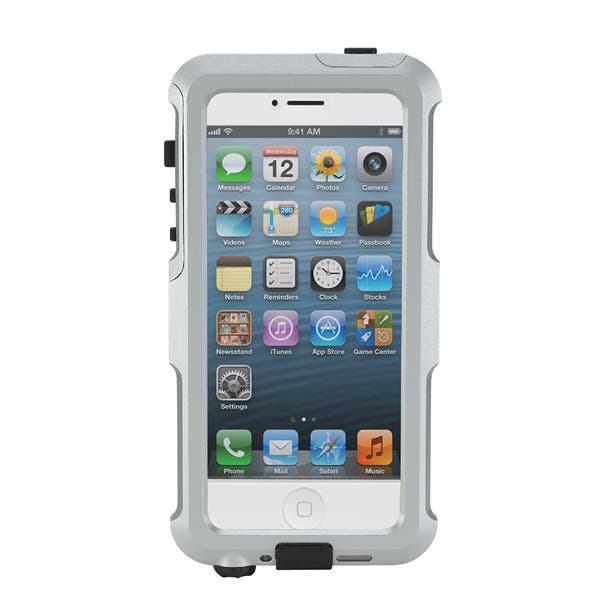 If you follow my articles here at iPhone Life you know I often review iDevice gear and accessories that are heavy-duty and ruggedly constructed. As someone who spends a lot of time in nature with my various iDevices, having reliable protection for them is a priority, and I've put many of the best rugged protection iDevice cases through some pretty extreme tests on my adventures. Recently I received the Bravo case from Bike2Power for testing purposes and I was honestly very impressed with many of the qualities of this top-notch iPhone case!
The Bravo is hands down the toughest waterproof, full-time use iPhone case I've come across. With its metal shell, this case is relatively indestructible. Within the metal shell, is a shock absorbing rubber, designed to completely protect your iPhone from falls that would undoubtedly shatter an unprotected iPhone. Not many cases on the market can claim such a high level of drop protection, much less in a case design with such a svelte form factor.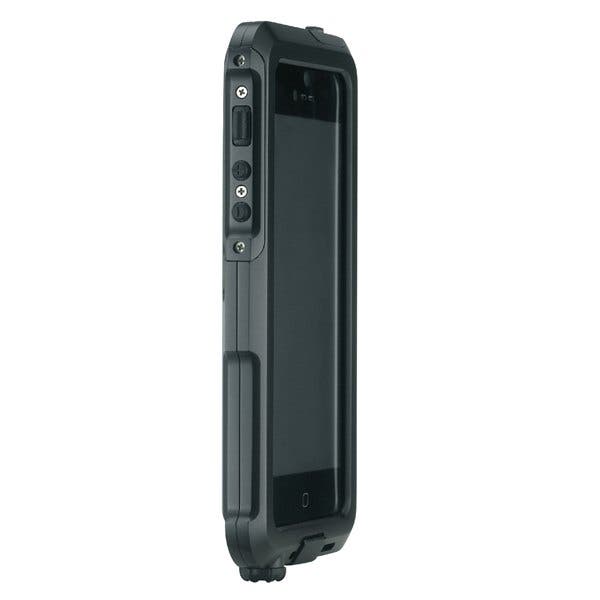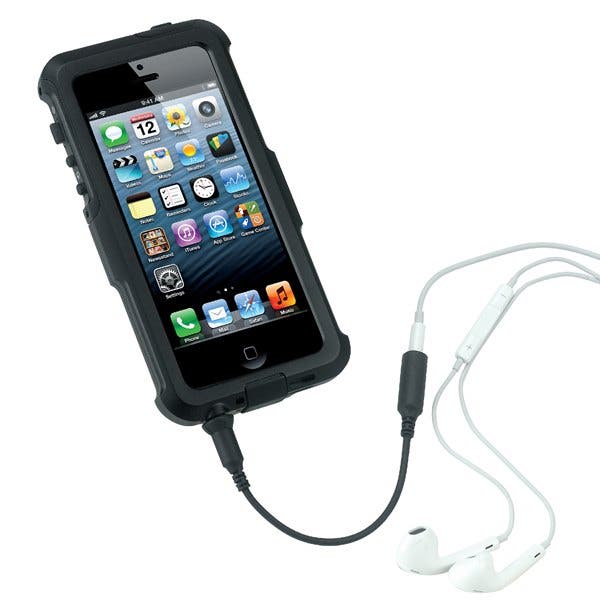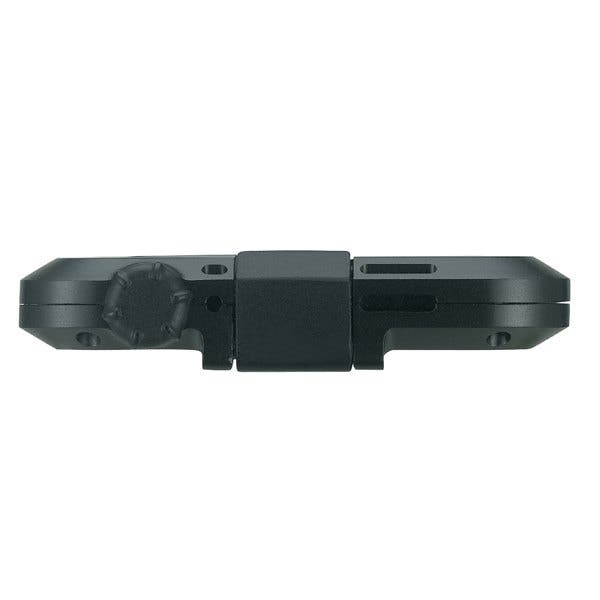 All of the controls, buttons, and ports are easily accessible which is essential for a case to be considered "full-time use".
The screen protector is designed in such a way that it performs better than practically any other screen protector that I've tried out. Instead of being built in to the front frame of the Bravo, the plastic screen protector is a separate piece altogether, and it adheres to the perimeter of the iPhone and is also secured firmly in place when the front panel of the case is attached.
Getting the iPhone in and out isn't hard; but it's also not a quick affair and requires a very specific tool to screw and unscrew seven tiny screws. Once your iPhone is ensconced in the Bravo, you will feel like your iPhone can handle just about anything. I didn't try it, but I would not be surprised if your iPhone could survive being driven over by a truck, several times, with the Bravo case on it. I definitely felt confident taking this case under water and into sandy and muddy conditions.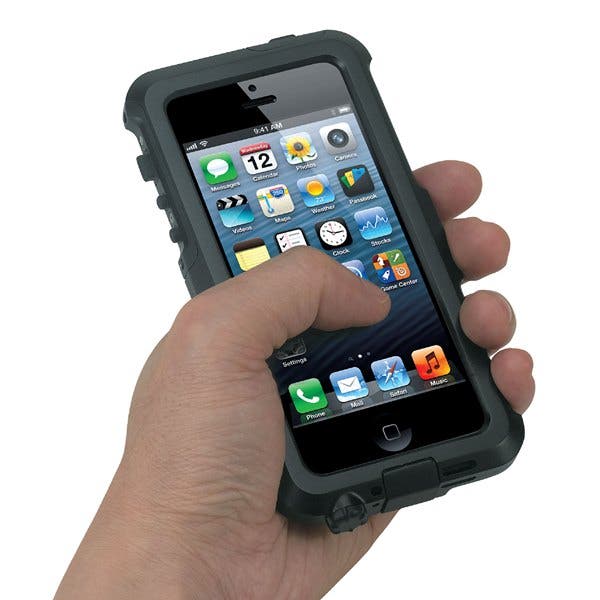 The Bravo features an ergonomic design with natural handholds incorporated into the cast metal. While these handholds are very convenient, they still don't quite make up for the slick case exterior. I never quite felt that I was able to get a good grip on it. Add to tha, the fact that it's a very heavy case, and you can imagine why I felt as if I was often about to drop my iPhone, and did in fact, inadvertently drop it on more than one occasion. I had a lanyard on it, which helped keep it from hitting the ground, but not every time.
My primary gripe with the Bravo had nothing to do with the great integrity or the obvious rugged durability of the case. My main problem with the Bravo was how it affected my signal strength. Once I began using the Bravo, I immediately became aware of the fact that my iPhone was displaying on average, two bars/dots less signal strength anytime I was outside of a city, which in my case was quite often. To experiment I took the Bravo off and swapped it for the Otterbox Preserver (an all-plastic case shell) and immediately saw an increase of two bars Wi-Fi signal strength and one dot Cellular signal strength, which is significant for those of us living in the country where two bars/dots makes a difference between having some reception and having zero reception. I'm not sure how the makers of the Bravo can remedy this situation, but it was the biggest drawback to this otherwise excellent case.
Pros:
Virtually indestructible aluminum frame
Able to withstand submersion of over 12 feet and drops of over 12 feet, which is more rugged and durable than most of the other cases in this same waterproof/heavy-duty category.
Best audio broadcast quality of any waterproof iPhone case I've tested. The Bravo really amplified the sound of the iPhone without coming across muffled or distorted.
Replaceable plastic screen protector—a major plus, since if anything on this case might get damaged first it would most likely 

be that

.

Plastic touchscreen protector adheres to the iPhone's touchscreen as opposed to being built into the case's shell. It is secured in place when the aluminum frame clamps down on it, and is one of the most responsive touchscreen covers of any case (waterproof or otherwise) that I've tested.
Easy access to all buttons, ports, and controls. Essential if a case can be considered "full-time use".
Lanyard attachment point
Comes with a convenient holder attached to headphone cable adapter, where you can store the removable headphone port screw-in plug when you have your headphones plugged in.
One-year manufacturer's warranty.
Includes a spare headphone port plug and extra screws in case you accidentally loose one of the little rascals.
Cons:
Heavy!
No traction, which combined with heavy weight results in an iPhone that is easy to drop. Good thing it's heavy-duty!

Reception issues: this was the big drawback to this case for me. With the metal case on, my signal strength was obviously affected in areas that had poor Cellular service or weak Wi-Fi.
Verdict:
**** (4 out of 5 Stars)
The Bravo is definitely one of the toughest and most durable full-time use, protective case you can get for your iPhone. It looks great and is highly functional, with its snappy touchscreen responsiveness and access to all buttons and ports. If you plan to use your iPhone in areas where you get great Cellular and strong Wi-Fi this case won't let you down, if there's a strong signal around you won't notice any performance issues. If you know that you will be using your iPhone in areas where signal strengths are inconsistent and unreliable, this case could present a problem for you if you need to do anything other than enjoying locally stored music, videos, or games. The Bravo is currently available in black and white with more colors coming soon.