By

Todd Bernhard
Tue, 10/06/2020
You might not get excited by something as mundane as a USB-C A/C adapter, but in this case, you should. The future is USB-C, which gives you greater compatibility, faster charging, and a reversible plug. Apple has embraced USB-C for its MacBooks and the Pro version of its iPads. It's likely that future iPhones will join the party as well. But, you get a USB-C adapter with your MacBook so what's the big deal about the Omnia 100W PD Fast Charger ($54.99) that Aukey sent me to try?
Related: Power Bar Wireless Charging Bank by Eggtronic
As the name implies, this charger puts out 100 watts of power compared to Apple chargers that offer 85 or 60 watts or less. This results in faster charge time for MacBooks or iPhones if you provide a USB-C to Lightning cable. Indeed, you can expect to charge a MacBook Pro 16-inch in 1.8 hours or fast charge an iPhone 11 up to 50% in 30 minutes.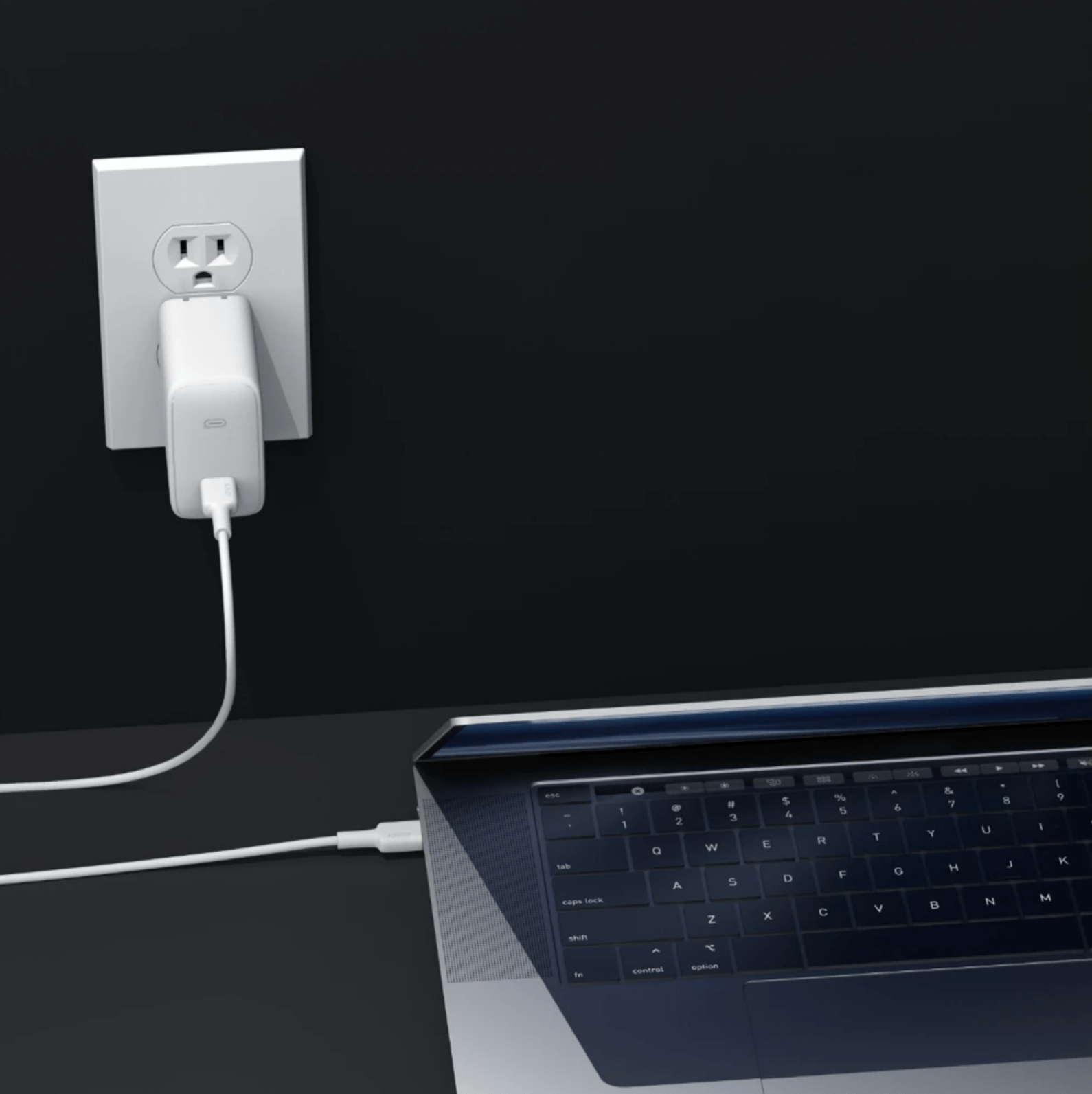 As impressive as these numbers are, it's more impressive because the charger is about half the size of the Apple versions. This is because they use a relatively new technology, GaN (Gallium Nitride), which offers more power in a smaller package. The size is made even more compact by fold-in wall plug prongs. Unlike Apple's charger, which is a glossy white, the Omnia has a stylish matte finish. I tried the white version, but the company also offers black.
This means the Omnia is a great addition to your travel bag, as it takes up less space. Because it charges quickly, you can charge different devices much faster. Ideally, the Omnia would have two ports to prevent the need for switching out devices as often, but the good news is that a two-port version is planned. In my opinion, this would then make the Omnia charger a five-star travel companion.
Pros
Half the size and weight of the Apple MacBook charger
100 watts of power
Fast charge Power Delivery via USB-C
Fold-in wall prongs
Charge a MacBook Pro 16-inch in 1.8 hours or fast charge iPhone 11 up to 50% in 30 minutes
Matte finish, available in white or black
Cons
One USB-C port (a dual-port version is forthcoming)
USB-C cable not included
Final Verdict
The Aukey Omnia 100W PD Charger is a powerful, compact charger, currently usable for one USB-C device at a time. Its portability and speed of charge make it an almost ideal travel companion, but the expected addition of a second port will make it unbeatable.